Do you love your pet so much that you want to take them absolutely everywhere? How about immortalising them on a pair of budgie smugglers?
Petflair is a new initiative that's kicked off just in time for summer via Kickstarter, allowing you to print images of your pet on swimmers, towels and a bunch of other accessories that'll keep you vibrantly beach-ready over the next few months. There's trunks for the guys and one-pieces for the girls, all customised with your very own pet's oversized face – whether that be  dog, cat, rabbit or tortoise.
You can take stunning portraits of your on your phone and send in the image to Petflair, who will then print it on your item of choice, crafted with European quality. It's that easy!
We took some of Petflair's early creations for a test run overlooking Sydney Harbour and they're looking slick. Furthermore, 25% of proceeds from Petflair go to Pound Paws, a Sydney-based charity that finds loving owners for shelter animals on death row.
Celebrate your pet in a new way – join the Petflair movement by visiting their Kickstarter page right here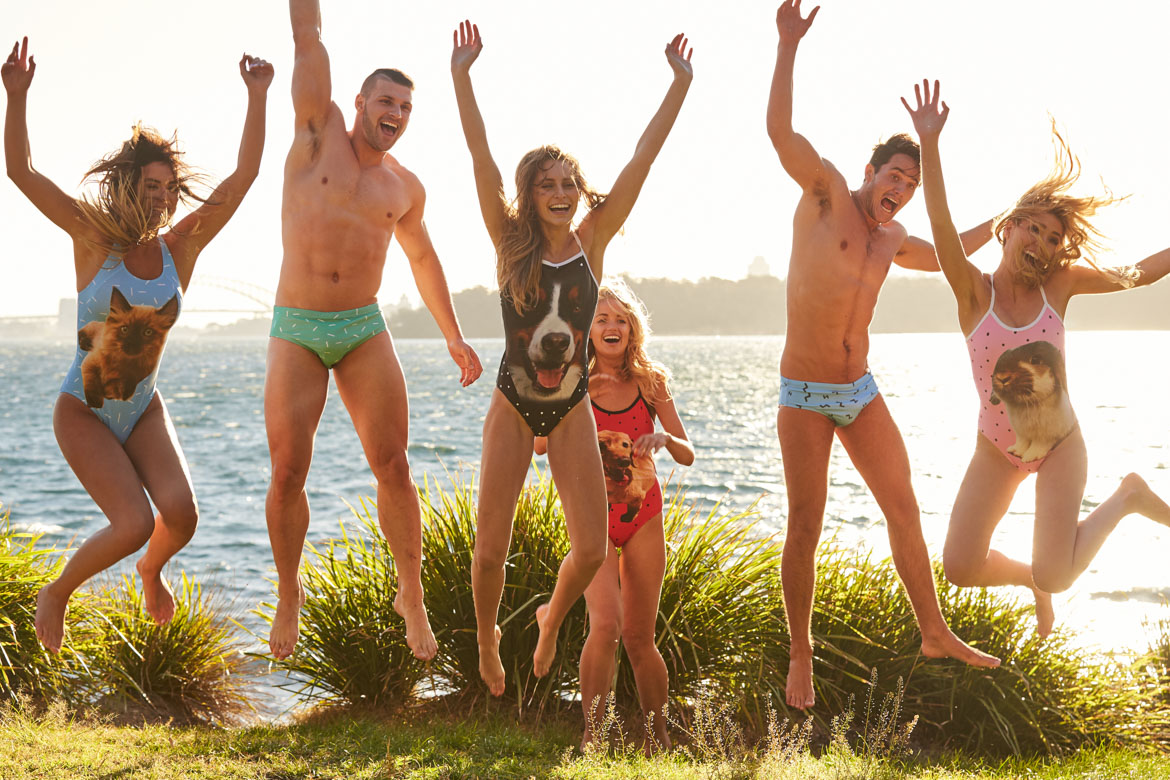 September 12, 2017