St. Albans and Surry Hills are connecting for one week in furious fashion, with the launch of Saint Side's pop-up shop at Halfsleeve boutique this Saturday.
The infamous boys and girls from Saint Side seem to have their fingers in every pie down in Melbourne – with two stores selling the best in streewear and sneakers, as well as heavy involvement in everything from grime parties to lowrider exhibitions in the 3000. It seemed like only a matter of time before they spread the love interstate to Sydney, and this Saturday they'll be launching a week-long pop-up shop with the like-minded folk at Halfsleeve boutique.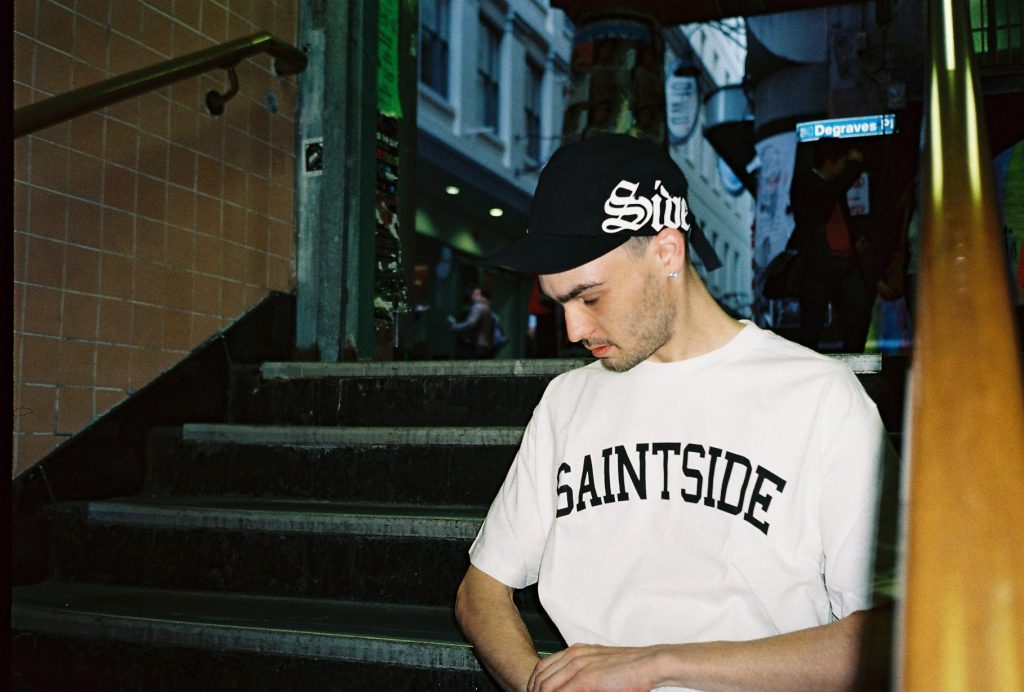 Saint Side will be bringing their new SS17 range and some Sydney exclusives to the Gouldburn Street space, with the launch party kicking off from 7:00pm. Halfsleeve too will be debuting some of their upcoming unreleased garments, and both parties will mark the occasion with a collaboration shirt which will also be available to purchase.
"We shot a look book a few months back with bits and pieces of the new Saint Side range in Sydney, around Maroubra and Coogee with some legends we are lucky to call friends. The vibes were simply too good so it felt fitting to give Sydney first dibs. When we first spoke of coming up to drop the range here, reaching out to friends like Teik from Halfsleeve, he was all about it – so we locked it down and also jumped into a tee together which is available exclusively at the pop up," Saint Side head-honcho Mark Gale says.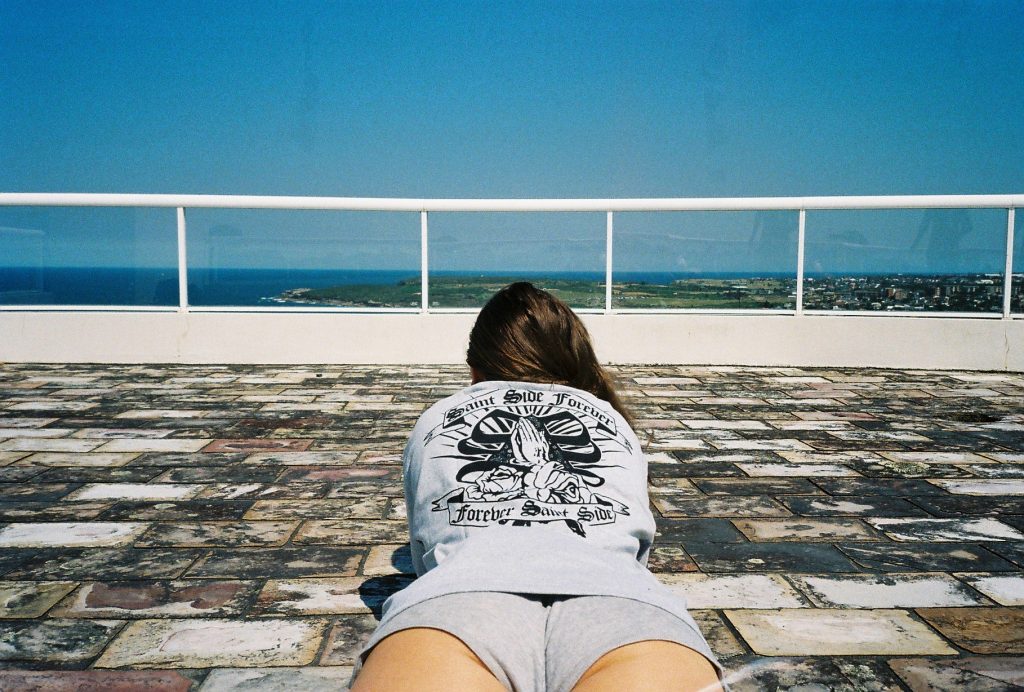 Speaking on the holy unification of Sydney and Melbourne crews, Halfsleeve founder Teik Chew added that "Saintside rep the same message down south as we try to do up here – your local prod shop that hold it down for the community, don't take themselves too seriously, and run a tight game without all the pretentiousness that usually comes with retailers in our industry. We're honoured to host the release of their new drop over next week. The collab tee we did is fire too."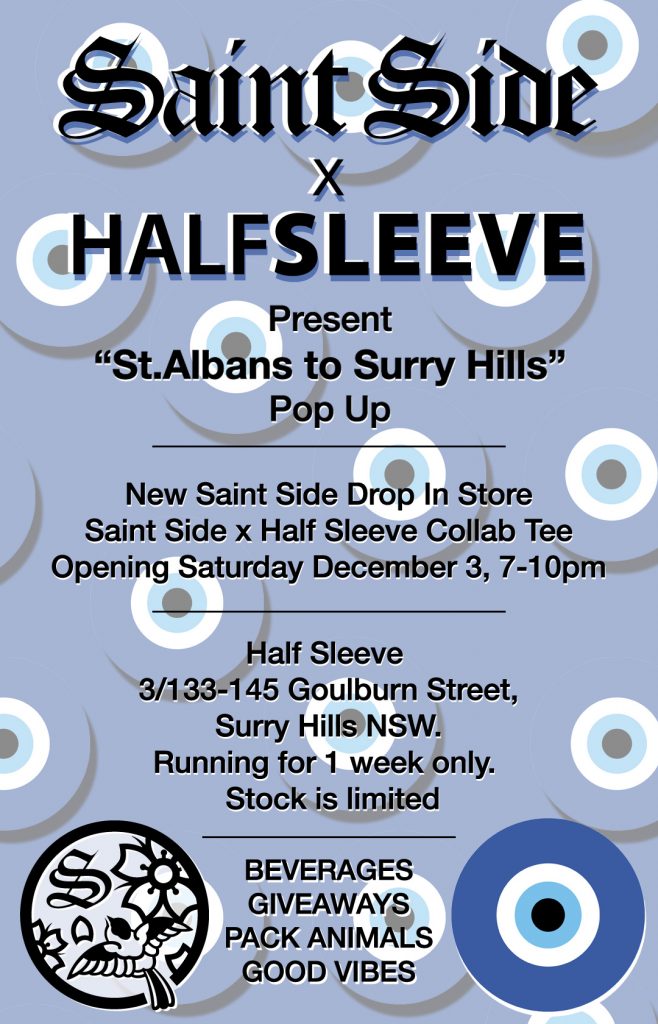 See some of Saint Side's summer range below, and be the first to cop it this Saturday, December 3 at Halfsleeve. Get down early for mass giveaways, free brews and excellent banter. Find all of the crucial information via the Facebook event page right here: