Celebrating 50 years on Planet Earth, there are few labels more omnipresent than Calvin Klein.
It's been a long road from the brand's humble beginnings as a coat store in The Big Apple, having worked its way into the wardrobes of both fashion elites and nine-to-fivers alike. The brand's diverse and envelope-pushing approach has also seen it create some of the world's most iconic campaigns, featuring global figures including the Kardashian sisters earlier this month.
While there's countless gems from the Calvin Klein vault, we went through and picked our six favourite moments from the brand, from Justin Bieber to Kate Moss. See it all here:
'CLUELESS' & THAT WHITE DRESS
https://www.youtube.com/watch?v=HZjQFj0vUrY
Cult film Clueless featured Alicia Silverstone wearing a Calvin Klein dress in one of its most relatable and oft-quoted scenes. The true impact of the outfit was realised when Ilaria Urbinati, co-owner of the Confederacy label, met Calvin Klein designer Francisco Costa.
"I went into a spazzy explanation of how my formative-years love of Calvin was partly based on the little white Calvin mini dress Alicia Silverstone wears in Clueless," she says. "I re-enacted the entire scene for him… so of course I said, 'Francisco, you need to remake that dress.'"
The dress was eventually re-issued in 2010, a whole 15 years after Clueless hit the screens, and an alternate red version was worn by the likes of Rihanna on the red carpet. The fact that all this noise was made over a simple, white mini-dress is proof that sometimes, less really is more.
YOUNG THUG MODELS WOMENSWEAR IN FALL 2016 CAMPAIGN
While Calvin Klein have recruited hip-hop stars from Foxy Brown to Kendrick Lamar for their campaigns, it was the eccentric ATL rapper Young Thug who stole the show when he modelled womenswear for the brand in their Fall 2016 campaign. Thugger – who previously also wore a dress on the cover of his Jeffrey album – says that "there is no such thing as gender."
Committed to destroying the notion of gender and gender-specific fashion, Thugger was an easy choice for the brand's rule-breaking ethos that earned it notoriety throughout the 90s. The caption for Young Thug's appropriately read, "I disobey in #MyCalvins."
JUSTIN BIEBER'S 2015 & 2016 PHOTOSHOOTS…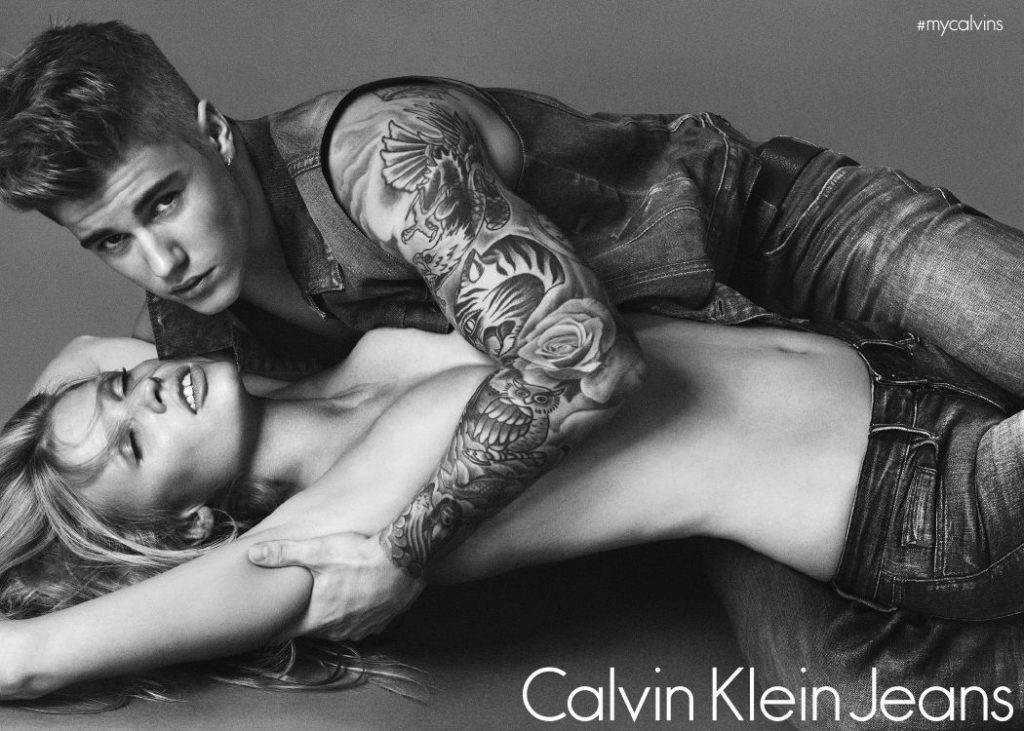 In the early stages of his career, Justin Bieber was considered a guilty pleasure popstar whose fanbase consisted almost solely of squealing pre-teen girls. As the year's flew by, Bieber grew up – he got some tattoos, started collaborating with Skrillex, and made slick electronic-infused anthems that earned acclaim across the board, peaking with his excellent 2015 album Purpose.
It was around this time that Bieber linked up with Calvin Klein for two photoshoots, becoming the standout display of Bieber's dramatic transformation from a fringed child into a hulk of man muscle. In fact, Bieber's star power even earned him comparisons to Marky Mark, another celebrity who took the shirtless dive into a Calvin Klein campaign back in 1992 – and the two even ended up discussing the photoshoots for some nostalgic fun.
… AND THE BONDI HIPSTERS' RESPONSE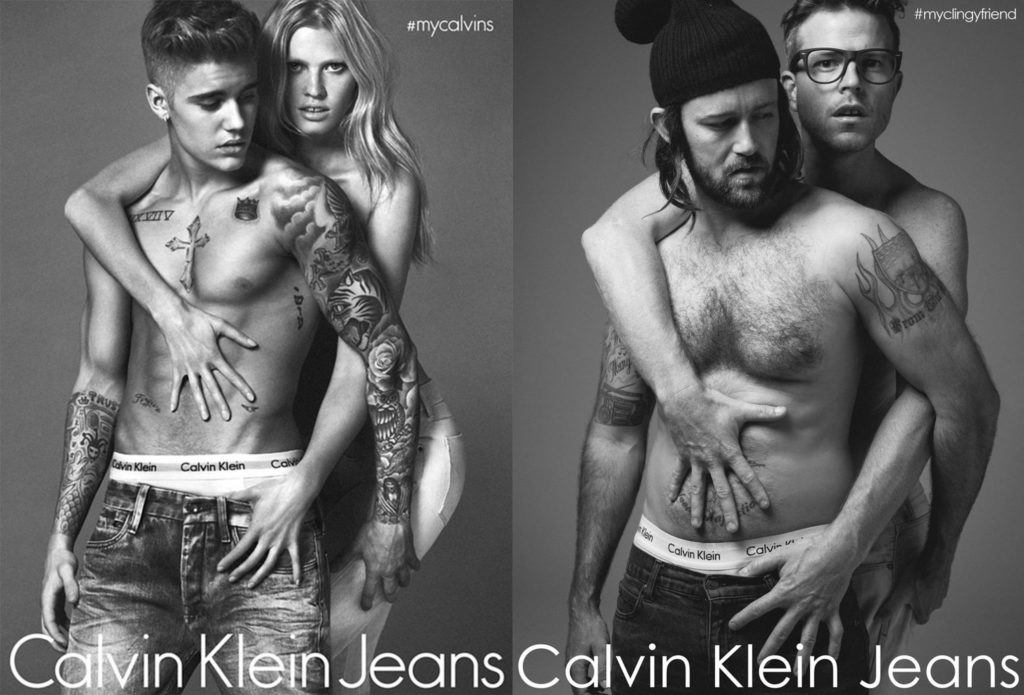 Bondi: A place for activewear and wide-brimmed hats, acai bowls and more kale-infused food options than necessary. It's a strange suburb that's not only home to Australia's most iconic beach, and also one of our favourite duos: Bondi Hipsters. The comedic YouTube sensations are known for taking the piss out of the more vain residents of 2026, but back in 2015 they took on Justin Bieber's aforementioned Calvin Klein photoshoot.
The Bondi Hipsters ended up replicating some of Bieber's more provocative poses, with slightly less graceful results. The photoshoot by Pat Stevenson ended up going viral across the country, becoming one of Bondi Hipsters' most popular creations yet.
KATE MOSS ICONIC 'OBSESSION' CAMAPIGN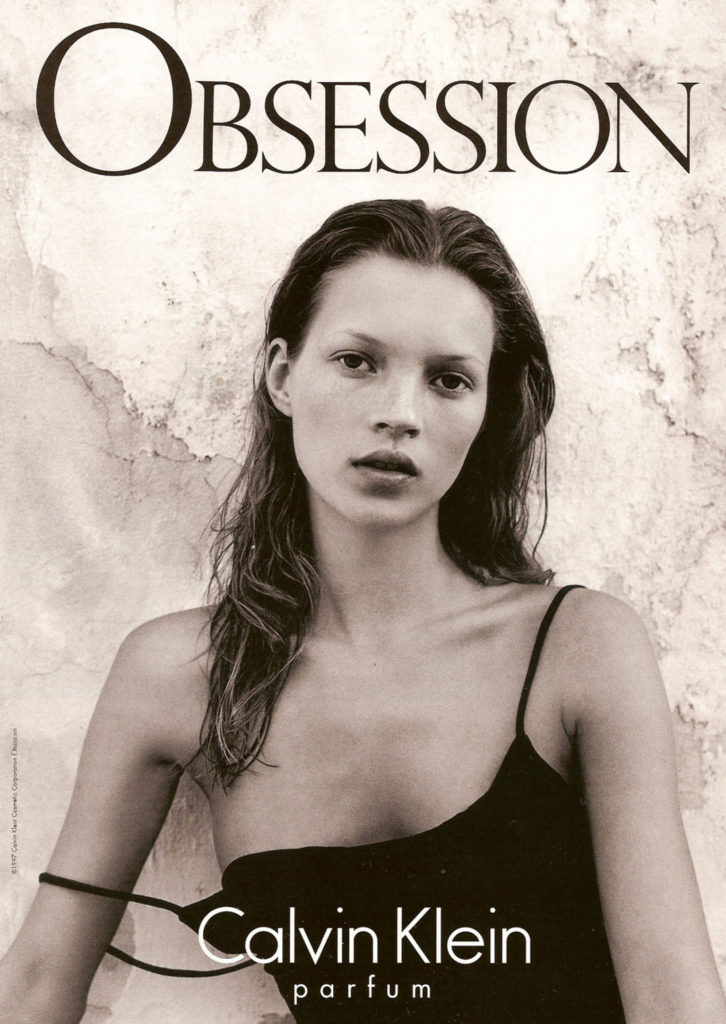 Having recently celebrated her 44th birthday, Kate Moss has long entered herself into the upper echelon of supermodels. And while it's hard to think of which publications and brands she hasn't posed for, Moss' work for Calvin Klein still stands in a league of its own – especially her Obsession campaign from 1993.
Photographed by then-boyfriend Mario Sorrenti on the Virgin Islands, the film images have been revisited many times over the years, most recently by the brand's Obsessed range of 2017. "People can't take pictures like that anymore. The photos weren't styled. There was nobody doing my hair and makeup. It was just raw. It captured a moment in our lives," Moss says of the photos.
"You couldn't re-create them or that feeling. We didn't have anything to lose and didn't care what people thought. It was seven days on our own. It was very passionate. Mario and I were young and we were in love."
THE KARDASHIAN SISTERS JUMP IN FOR #MYCALVINS 'OUR FAMILY' CAMPAIGN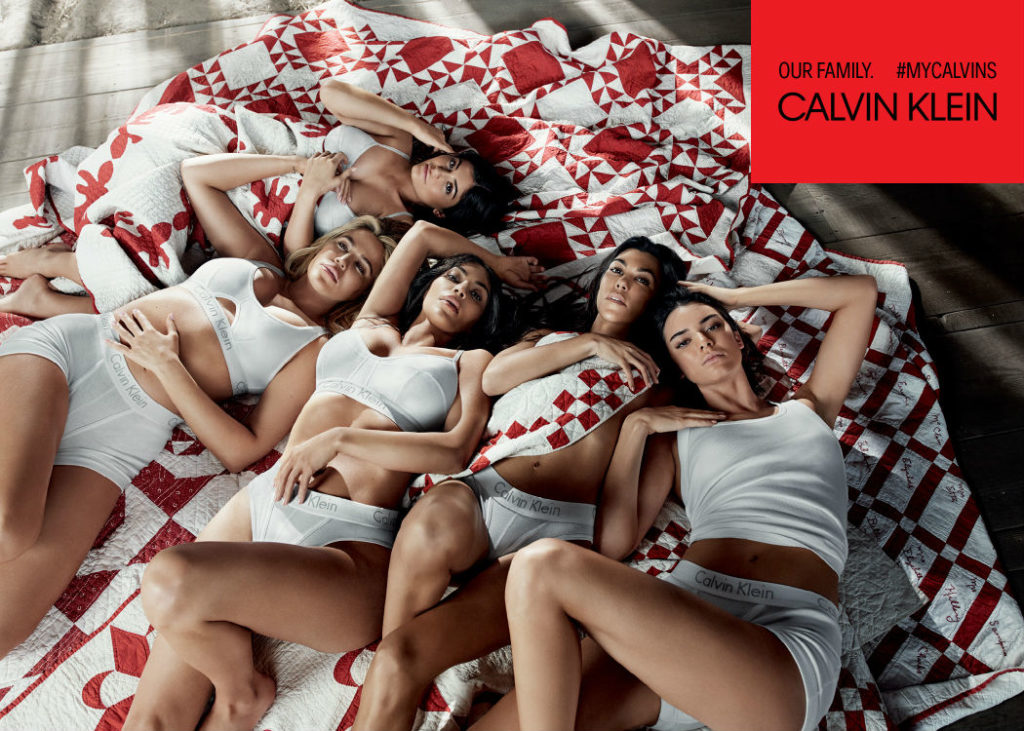 Raf Simons has definitely made his presence felt at Calvin Klein since he joined the brand as Chief Creative Officer in 2016. From designs, to branding, to collaborations, Simons has steered the ship with plenty of confidence and now, he's just added the Kardashians to the family. Joining the #MyCalvins and 'Our Family' campaigns, the images saw Kim, Khloe, Kourtney, Kendall and Kylie in the brand's denim and underwear options.
Say what you like about the Kardashians, but their influence on the entire pop-culture sphere can't be denied, and the polarising stars of the latest Calvin Klein campaign is further evidence that Simons is willing to take risks in his latest role.