Are you ready for more SK Air?
Last year, UK emcee Skepta released his first ever collaboration with Nike. Given the omnipresence of the swoosh in grime circles, the union came as no surprise, with Skepta putting his nocturnal touches on an Air Max 97 model, dressed in colours inspired by his own trip to Morocco and an underrated Air Tuned Max model from 1999.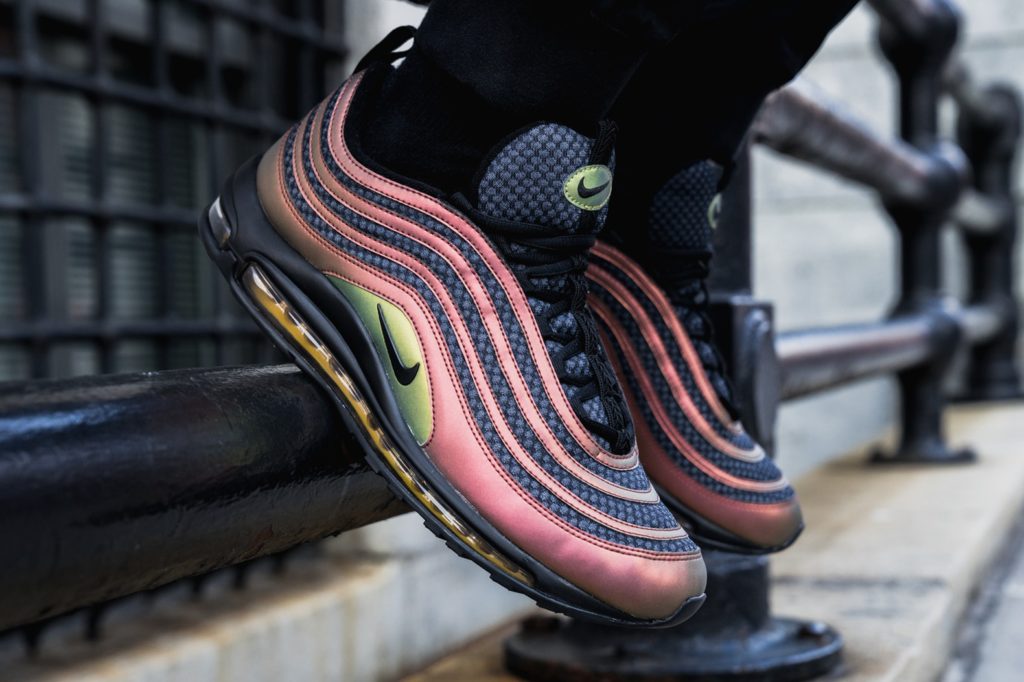 Now, it looks like Skepta & Nike will be working another release together, with the BBK don taking to Instagram Live to display the SK Air logo with 'Part 2' added underneath. While this all but confirms another sneaker from Skepta, the big question remains: What shoe will Skepta be working on this time around? Last year, his celebrity status added plenty of hype to the Air Max 97, a sneaker which Nike pushed relentlessly in honour of its 20th anniversary.
This year, Nike will be celebrating the 20th anniversary of the Air Max Plus, lovingly referred to as the TN. It's a model that Skepta has previously shown fondness for, having posted a since-deleted picture of the upcoming Vapormax Plus that's set to drop in a few weeks time.
We're hoping that Skepta will be blessing us with his own edition of TN iteration in the coming months, and given the birthday celebrations, we're guessing that it'll be another sell out. Still, who knows? See the latest update below, and stay tuned for more Skepta x Nike soon: