What happens when two of Sydney's raddest streetwear labels get together? You get the Altamunted X Ratlife Matching Tracksuit
Much like the coming together of two schooners in a cheers, or the lips of two lovers, or even the crisp plastic of a fifty-dollar note to the inside of one's nostrils, some connections just feel good. That's the philosophy behind the link up of two of the countrie's favourite streetwear brands, Altamunted and Ratlife for their matching tracksuit.
Funnily enough, the collab rose out of the ashes of a tongue-in-cheek beef between the two. "Me and Ratlife both did a pop up shop at an event in St Peters a year or so ago and we got blind drunk and just faked a turf war by yelling fuck off to each other across the room," Altamunted's Zachary Goldbolt says. "Ratlife is probably one of the biggest and longest running streetwear brands in Sydney to date so it was natural progression for us to collaborate."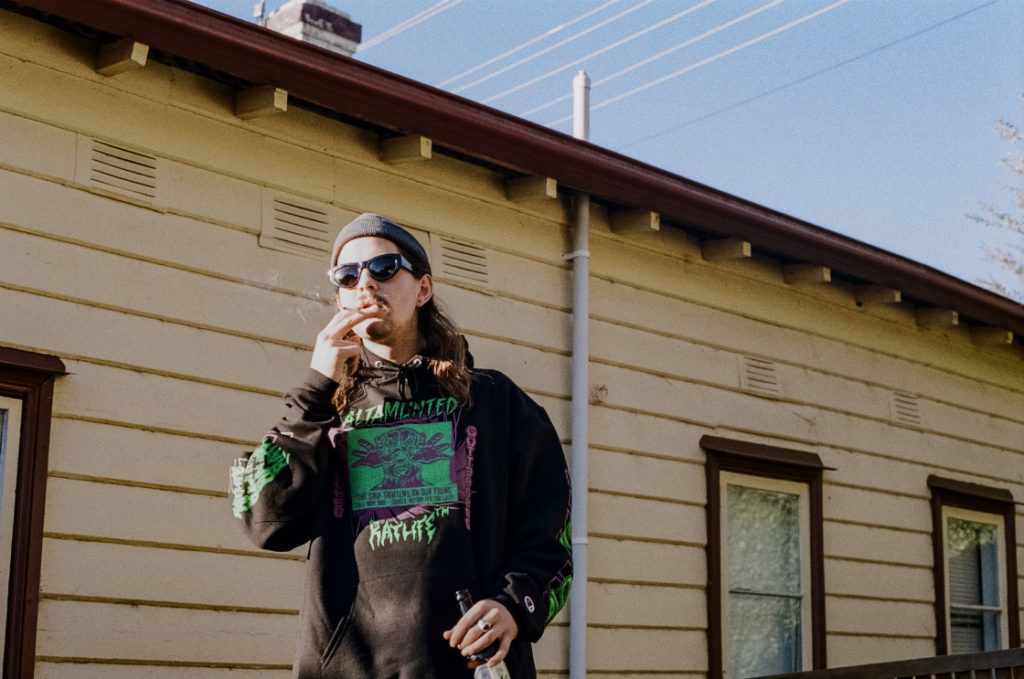 Branching out from clothing, the two have also made some limited edition sattys for the party – you know, to keep your buttons in. "The sattys were just something we both came up with separately at the same time for different projects. I was doing this 420 drop so made up a batch as custom tags and AM had just ordered in the acid paper and was making some up too so when we had to put a flyer together it kinda had to be this," Ratlife says. "Got me blocked off Facebook for 24 hours after someone reported them but still worth it."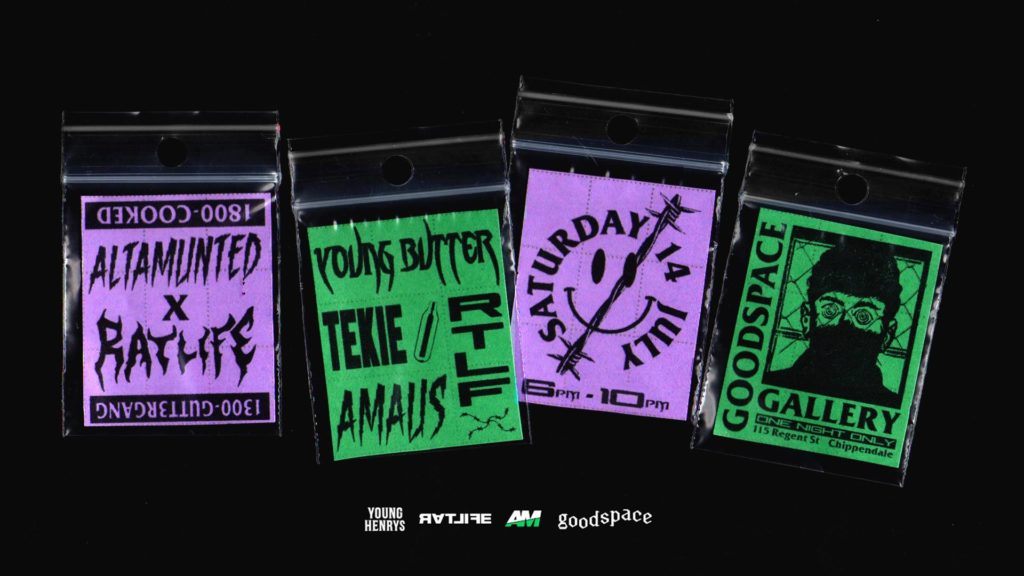 You can shop the Altamunted X Ratlife Champion Tracksuit at their launch party this Saturday at Goodspace Gallery which will also feature free booze, giveaways and all the deejays (info here). The tracksuit will be available online each of their websites (Altamunted – Ratlife) Monday at 6pm .