Joy Division die-hards get a glimpse into past eras with The People Vs. and their new nostalgic collection, titled 'Love Will Tear Us Apart.'
With stores in Bondi, Cronulla and overseas in Seminyak, The People Vs. are quickly spreading their grungy garments across the globe, and continue their old-meets-new approach in their latest range. 'Love Will Tear Us Apart' again employs the brand's love of rugged textures with denim distressed individually by hand, plus items that use rips, tears and studs heavily throughout.
The designs on display also run along a similar theme, featuring skulls, roses and other tried-and-tested iconography from the metal and punk realms of yesteryear. The lookbook for the Spring 2017 collection has been shot by Kale Neville on 35mm film, where you can see the unisex garments in action.
Head on down to The People Vs. physical stores to cop the collection now – alternatively, you can shop it on their online store and also at General Pants Co locations.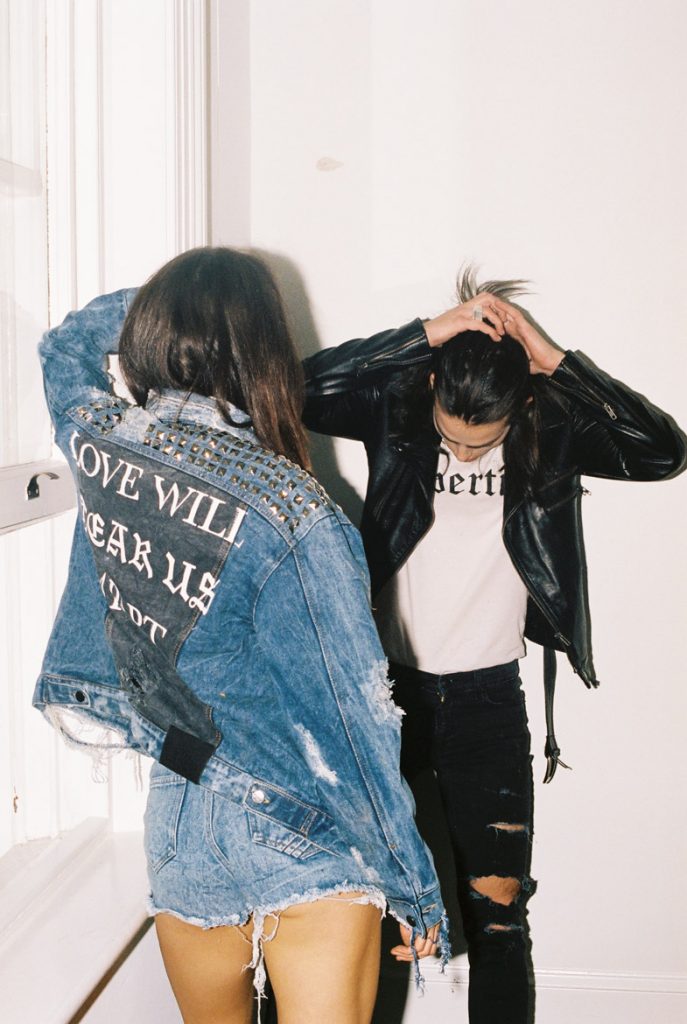 September 26, 2017