This Saturday, Astral People are throwing their sixth birthday party in Sydney, and you're invited.
As a touring company and management team, Astral People have been a powerhouse in the Australian music scene since their establishment in 2011. They've brought the likes of Yung Lean to Snakehips to Australia, fostered local breakout producers like Wave Racer and Cosmo's Midnight, and have a knack for snagging underground acts before they blow up worldwide.
They threw one of Sydney's best boutique festivals with OutsideIn – we still have fond memories of Freddie Gibbs strutting into the 2013 event with his full red tracksuit – and have also dominated the day party with their Summer Dance series at the National Art School. Basically, if you love beat-based music or hip-hop in Australia, you're probably aware of Astral People's work.
We still have tours from Stormzy, Cashmere Cat and AJ Tracey to look forward to from Astral People in the coming months, but first, they're celebrating six years in the game with a two-room takeover of Hudson Ballroom this Saturday night. Ahead of the party, we caught up with Astral co-founders Tom Huggett & Vic Edirisinghe to discuss six pivotal tours and releases in their adventurous history – read on below, and grab tickets to the birthday party right here:

WAVE RACER 'STREAMERS' (SINGLE, FEBRUARY 2014)
This was our first song to really click on an international level. As soon as it was released, Wave Racer went on to tour the world, playing everywhere from on a beach in Warsaw, Poland to Dour Festival in Belgium, all over the US and back home to Australia to play Groovin The Moo and support Disclosure. 'Streamers' took Wavey's sound to another level, which then saw it being emulated by hundreds of bedroom producers on Soundcloud across the globe.
On top of all of this, the song was used in an Optus campaign and was also hand picked by Bill Gates to soundtrack his 2016 Annual Letter. – Tom Huggett
ACTION BRONSON AUSTRALIAN TOUR (2013)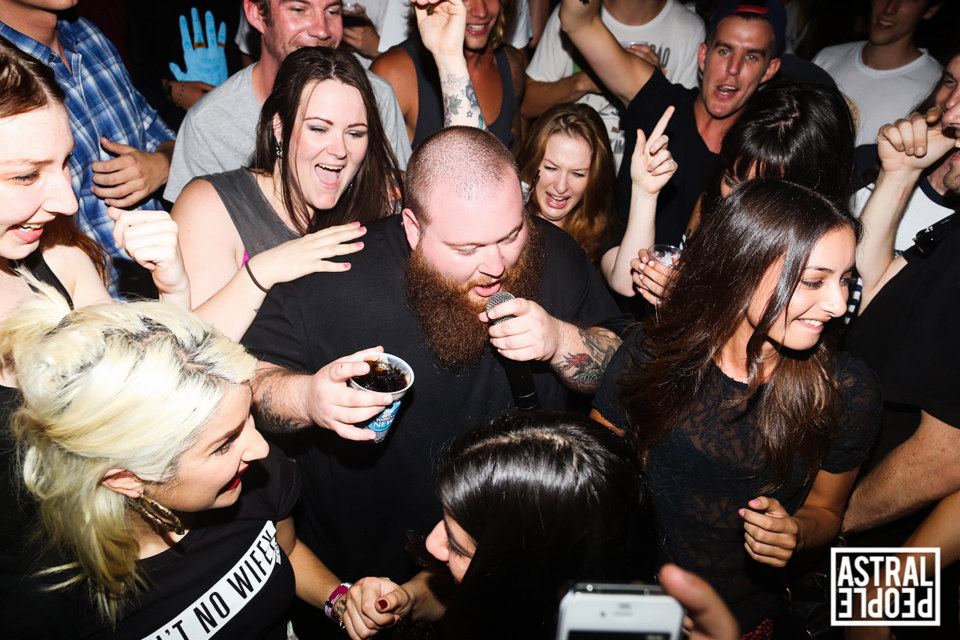 This was a tour we'll never forget. We were just entering our second year of Astral and in a good place. In our first year we accomplished more than we could have ever hoped for, especially with the launch of our festival at the time, OutsideIn. We had just locked in Action Bronson for his debut run here, and went full steam into our second year of operations. This was a tour that was set to really put us on the hip-hop touring map here in Australia, so we were so stoked when we finally got the tour confirmed. 
At the time, we couldn't afford to pay for tour managers like we can today, so I went on tour with Action as his local TM. I think the first hour of him landing in Australia set the tone for what the next two weeks on the road would hold for us. As soon as he got off the plane, he asked me to take him to McDonalds where he tore me to shreds for not booking him a business class flight to Australia, even though this is what we had signed off on with his agent. Clearly some miscommunications between him and his agent at the time.
Anyways, I'm glad to say from that point on (besides a few hiccups here and there) it was mostly smooth sailing. We spent the day on a boat eating lobster in Auckland, tagging walls in Melbourne (where we nearly got arrested, twice!) and sold out just about every show on the tour. Even though he pretty much smoked and ate his way through the entire profit we made on that tour, it was real affirming that, despite the obstacles of taking on such a huge tour at the time, we somehow pulled it off. Bear in mind that this was a time where hip-hop tours were getting cancelled left, right and centre, so to make the mark we did with this run (at such an infant stage for our business) was not only a great look for our company, but also gave us a deeper appreciation for the amazing work tour managers do. – Vic Edirisinghe
ROLAND TINGS 'ROLAND TINGS' (ALBUM, JANUARY 2015)
This was a very special release not just for us, but for Australian music as a whole. Vic walked into triple j to pitch 'Floating On A Salt Lake' and thanked Richard Kingsmill for adding 'Pala', to which Richard responded with "We're going to try and support Roland even more." A few weeks later, Roland Tings' debut album became the first ever completely instrumental Australian album to score 'Feature Album Of The Week' on triple j.
What made this success even sweeter was the fact that we walked this album into so many local labels and nobody wanted to release it, so in the end we worked our asses off and released it independently ourselves. We could not be happier with the outcome. – Tom Huggett
OMAR-S AUSTRALIAN TOUR (2013)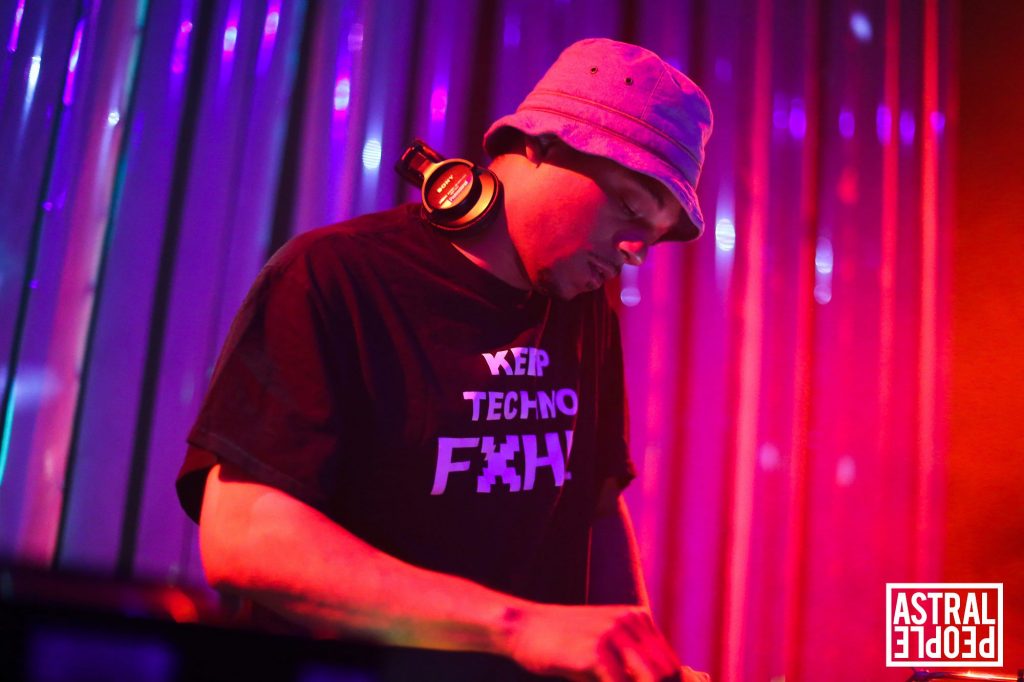 We've brought Omar S to Australia more times than any other artist we've worked with. That in itself would surprise a lot of you out there, especially some of our newer fans. In our third year we were approached by The Sydney Opera House to run a party for them as part of the studio club nights, which fell under the Vivid LIVE program. As kids from Sydney, this was always a dream for us to be involved with, so when we were given the opportunity we really wanted to show everyone what we could do in terms of curating a two-room event which still to this day is what i'd consider one of our specialities (come down to our 6th birthday this Saturday and see for yourself!).
Omar S had just released his album Thank You For Letting Me Be Myself and we were obsessed. We knew he was our man that we were going to shape our night around. I sent his agent an email and away we went. Now little did I know at the time, but he's had a history of cancelling tours last minute and also 'clearing dancefloors,' so you can understand my anxiety when I'm waiting for him to arrive at Sydney airport on 6:00am the morning of the Sydney show. Oh, and to add to that, he requested his full fee be paid in advance just a few hours before getting on a plane or he wouldn't get on his flight, so we were staring down the barrel of a huge financial loss alongside the embarrassment of our Vivid LIVE headliner not showing up. One hour passed, and another, and another… still no Omar to be seen. Just when I had given up and was about to break the news to my partner that he wasn't turning up, along strolls in this shy dude wearing a bucket hat and rocking a FXHE tee. Omar had arrived.
The rest is history, really. We've all become good friends over the years and he's someone that steps up each and every time no matter what setting we put him in. He's truly become a cult act here in Australia and we're honoured to have helped build that. Our debut at Vivid LIVE at The Sydney Opera House was a huge success, and we have continued our involvement with them in some way each year since. – Vic Edirisinghe
WINSTON SURFSHIRT 'BE ABOUT YOU' (SINGLE, JANUARY 2017)
We've never had the time, budget and experience to sit on an act for an entire year, restrain from releasing any music and actually dedicate all our time to just develop the act until we thought things were perfect. That was until Winston Surfshirt came along. We discovered Winston Surfshirt through a band we manage named Polographia, this was back in January 2016. They had an album ready to roll as soon as we met them, and we heard major potential but there were a few things missing.
We worked on it with them over the next 18 months, until the new version of the album was finally completed a few months ago in June. 'Be About You' was the real standout on this album and a song we didn't really need to do much with from day one, except for getting our man George Nicholas in to give it a good mix and William Bowden to give it the perfect master – then we were good to go. 'Be About You' resonated so strongly with so many different people and we truly realised this when we saw them open the Mix Up stage at Splendour this year to an absolutely packed tent. When they performed this song the crowd was louder than Winston – not bad for 12:30pm on a Friday afternoon. – Tom Huggett
SAMPHA AUSTRALIAN TOUR (2017)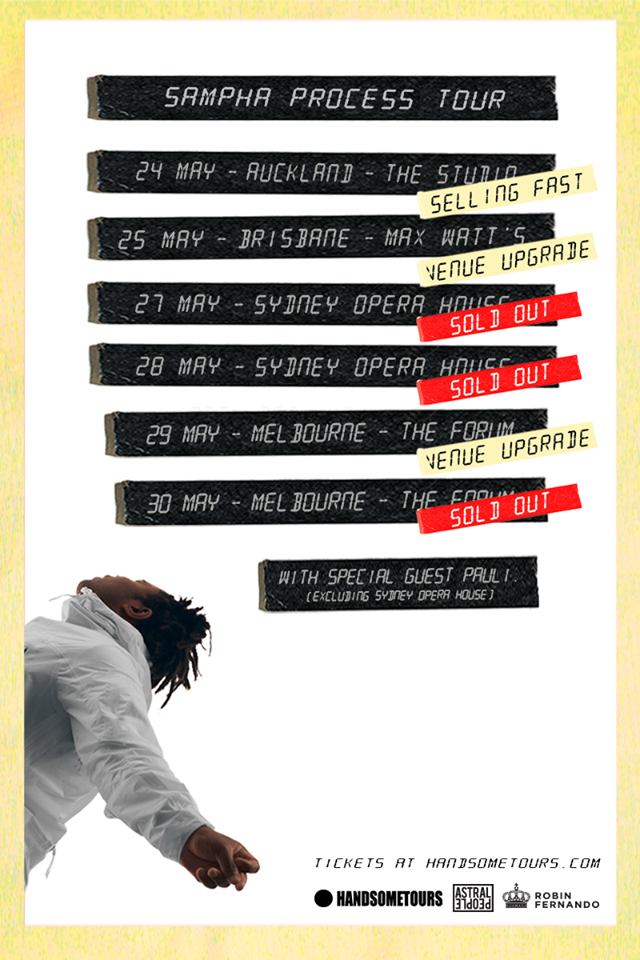 Before Sampha came along, our touring arm had been kept mostly to hosting acts in venues of roughly 1,200 capacity, alongside all the various club shows we were involved with. Sampha had been an act we've wanted to tour here from day one, and every year he grew bigger and bigger until he truly became the world star we envisaged he would one day become with his new album Process. Needless to say, this was competitive as hell with many other agents looking at the run given the level of success he was having abroad.
We've been enjoying a dream run up until this point with our new touring partners and best buds at Handsome Tours. They've really helped us realise our dream of converting these once small electronic acts into big time players in the market, that are now capable of doing 5000+ tickets in key cities in Australia. Every time we hit up the agent over the years we'd always get the classic "no plans for Australia just yet mate" response, but we stuck at it. We made sure that we'd keep in touch with the agent every month over the years, and this persistence finally paid off when we were told that there was a small window in May 2017 for an Australian tour to support the album and that we had 24 hours to get not only the offer finalised, but also the marketing and promo plan in place.
Needless to say the tour was a huge success which included two shows at The Sydney Opera House and two shows at The Forum in Melbourne, a venue we've always dreamt about doing a headline show in. Every other show was upgraded on the tour and he delivered on the hype with a sensational live show. I'll always remember this tour for the lesson it taught us that when it comes to international touring, persistence pays. Be the guy that's always at the forefront of the agent's mind. – Vic Edirisinghe