The Aussie meme giant has teamed up with Fireball for a special Halloween event in Melbourne.
Over the past couple of weeks, Australia's champion of the little guy, voice of the munted, and pop-culture machine Brown Cardigan has been under siege. Their Instagram has been shut down and reactivated twice due to it's "inappropriate content" – which is pretty piss-weak, if you ask me. Back up and running, it seems like B – Cardi is here to stay, and they're throwing a Halloween warehouse party to celebrate.
Teaming up with Fireball Whisky, the 'Hell-O-Ween' event will be taking over Rubix Warehouse in Melbourne's Brunswick Thursday October 31st. Here you can expect to see a range of DJs, including LWA podcast how Dunni, a death metal band, and a bunch of spooky shit. Head here to RSVP for free and book you and a friend a spot.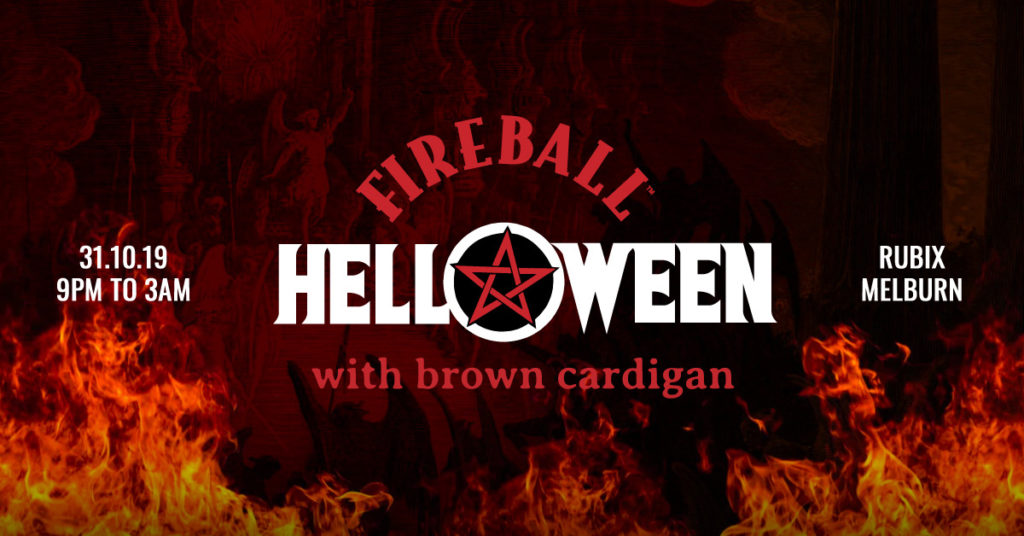 FIREBALL x BROWN CARDIGAN HELL-O-WEEN PARTY 
9PM – 3AM, THURSDAY OCTOBER 31
RUBIX WAREHOUSE
26 PHOENIX ST, BRUNSWICK
18+
RSVP HERE
SPECIAL GUESTS
DUNNI (DJ)
YO! MAFIA (DJ)
BEN HUNTER AKA CONSTABLE SMALLSMAN (DJ)
SHELLEY (DJ)
BARBARIÖN (DEATH METAL BAND)