Head image via Getty //
Super rare vinyl copies of Prince's
The
Black Album
have resurfaced, just in case you've got a spare $20,000…
So the legend has it, in December 1987 Prince was due to release his much anticipated follow-up to the hugely successful Sign o' the Times. This record, dubbed The Black Album would be Prince's response to criticism he had received for abandoning African-American audiences as he carved out a career for himself as a popstar. It would be his 'back to funk' album that would win over fans who had supported him in the earlier days of his career.
The Black Album would have an entirely black cover, no title or even a credit to Prince himself. Warner Bros, his label at the time, printed around 500,000 copies of the record and was set to release it out to the world though, suddenly, it all went downhill. Prince allegedly had a bad experience with MDMA and decided that the album was 'evil' and ordered each one of those vinyls to be destroyed.
The album was later released in 1994 on tape, though nearly every copy of the vinyl had bees destroyed with the only copies surfacing in the last 30 years. That is until an ex Warner Bros. employee stumbled across five pristine copies of the record in a closet when he was looking through some old boxes, trying to find some music to send to his daughter who had just bought her first turntable. Anyone else feeling like a little browse through their parents' record collection right now?
It's been described by former Warner Bros. Vice President and music memorabilia expert Jeff Gold as "easily one of the rarest records in the world, if not the rarest." Maybe $20k is not such a bad price for an original pressing of the album known to fans as 'The Funk Bible.'
If you've got the spare dollars, grab yourself a copy here.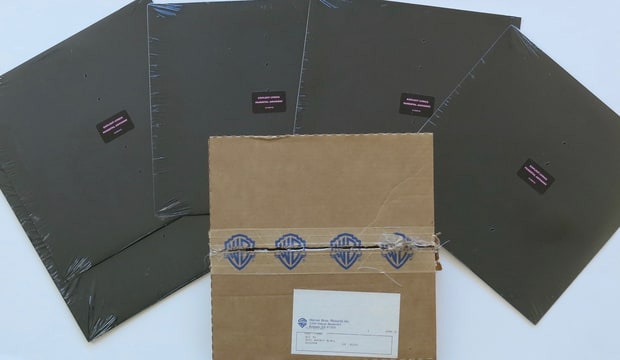 Image via Rolling Stone