Images by Ivy Erlinger
This weekend marks the first Sunday of August, and you know what that means – One Day Sundays is back.
Every single month, One Day Sundays hits Sydney with full force, supplying you with two stages of Rap and R&B that has redefined the Sunday session – it's bigger, meaner and will leave you wishing that Monday never existed. This Sunday August 7, it's going down at The Factory Theatre, and our bodies are ready: Resident Joyride will be reigning it in after performing at Splendour In The Grass, while Horrorshow legend Adit will also be spinning. Guests this month include Klasik, Jayteehazard, Tikelz and Honey DJs, and there'll also be a beauty bar to provide the ladies with free hairstyling, courtesy of Nina Metta.
Also making her One Day Sundays debut on the decks this month is Mowgli May: Pink-haired DJ, FBi Radio presenter and K-Pop training school drop-out. If you're out on the circuit in Sydney, you've seen her spinning regularly at all of our favourite haunts including The Cliff Dive, Plan B Small Club, The Lord Gladstone and more. With her One Day Sundays set just a few days out, she's kindly supplied us with this Exclusive Mix for a little taste of what to expect: 52 minutes of goodness from Australia and abroad. There's a crucial collaboration between Nas and Ginuwine, as well as The Weeknd's sex-crazed remix of 'Or Nah' with Ty Dolla Sign and Wiz Khalifa. Locals are represented by Remi, Spit Sydnicate, Baro and more.
"I am frothing to play One Day Sundays, you have no idea how much I screamed when I saw the email. My neighbours probably thought I was being murdered. But what gig is better for a hip-hop hunny in Sydney? Nothing," Mowgli May says. "As an avid attendee of One Day Sundays, I tried to capture that 'drinking in the sunshine on a Sunday' vibe to the more turn-up rap that makes me wonder if I'm a bad feminist."
You can listen to Mowgli May's mix below, where you'll also find the extensive tracklist. Pre-sale tickets to One Day Sundays are sold out, but head to The Factory Theatre when it kicks off at 1:00pm to grab a ticket on the door. We're excited: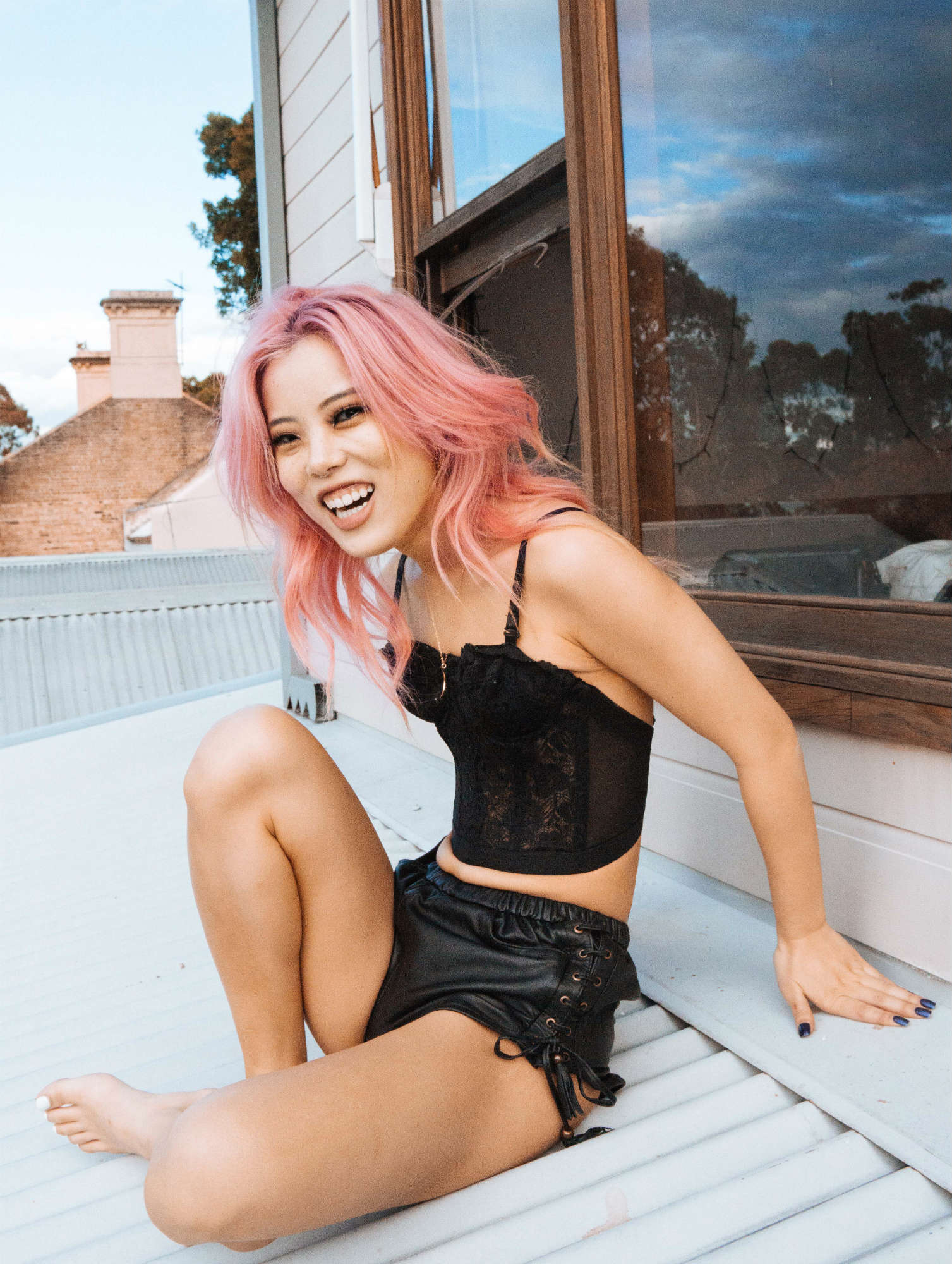 Remi – For Good feat. Sampa the Great
Cro – Easy
The Game – All Eyez feat. Jeremih
The Americanos – In My Foreign feat. Ty Dolla Sign, French Montana and Lil Yachty
Trinidad James – Just A Lil Thick feat. Mystikal & Lil Dicky
Ty Dolla Sign – Wavy feat. Joe Moses
Nas – You Owe Me feat. Ginuwine
Jeremih – Nobody But You
Vince Staples – Norf Norf
Baauer – Temple feat. MIA And G Dragon
Joey Purp – Girls feat. Chance The Rapper
Schoolboy Q – That Part feat. Kanye West
Kanye West – Father Stretch My Hands Pt. 1 feat. Kid Cudi
Domo Genesis – Dapper feat. Anderson Paak
Wale – Bad (Remix) feat. Rihanna
K Camp – 5 Minutes feat. 2 Chainz
Travis Scott – Piss On Your Grave feat. Kanye West
Kevin Gates – Really Really
2 Chainz – Where U Been feat. Cap 1
Katie Got Bandz – Pop Out feat. King Louie
Skepta – Numbers feat. Pharrell Williams
Ty Dolla Sign – Or Nah (Remix) feat. Dj Mustard ,The Weeknd and Wiz Khalifa
PARTYNEXTDOOR – Not Nice
Spit Syndicate – Know Better (UNO Stereo remix)
Mike Will Made It and Rihanna – Nothing Is Promised
Divine Council – P. Sherman feat. Silk Money
Baro – wdubi (feat. Nasty Mars & Marcus)