Championing feminine sexuality, 'Cross The Line' is an unapologetic sizzler.
Bringing the heat with fierce and provocative bars, it's the latest track from the Bodega Collective rapper who's been busy channeling sunshine and creativity since making the move to QLD. Tennis vibes are on full blast in the accompanying music video, and while Lauren. might not handle the racquet quite like Serena, on the mic she serves up explicit punchlines with supreme confidence. Easily the best Australian rap x sporting crossover since Chillinit's notorious 'Wish You Well Pt.2' clip, and featuring producer/coach/umpire extraordinaire Nerve kicking more game than Pat Rafter in his prime, check out the video for 'Cross The Line' below, and read on for our interview with Lauren.
What inspired and what's been happening since the move to Brisbane?
I have been drawn to Queensland for some time now, having a lot of family history there as well as a lot of my best memories from when I was young. I was originally living in Surfers' Paradise for almost a year before moving to Brisbane, usually spending my days writing at the beach and being by myself. While I was living on the coast I met the no1 network crew and after them showing me around I grew more love for Brisbane itself, the community, the art & culture that's emerging, and also made some great friends. I have always been a very curious person so I never want to stop learning about the world. Who knows, I might be living somewhere else next year.
I'm keen to hear about your new single 'Cross the Line' which is produced by Nerve. Tell us a bit about the track and how that collaboration came about. 
We first linked not too long after I moved to the Gold Coast and I instantly connected with his gf @peachtings (she is a dope af stylist btw). The whole no1 crew have been so welcoming and supportive since we met, so I think the collab between Nerve and I just came about organically through our friendship. We made this track so effortlessly and the vibes were just good in the studio that day! I respect Nerve so much for his hard work and views on the industry. I appreciate how he feels about female artists and I think with all those discussions we came up with 'Cross The Line'. A big motivation behind this track was to make women feel unapologetic about their sexuality.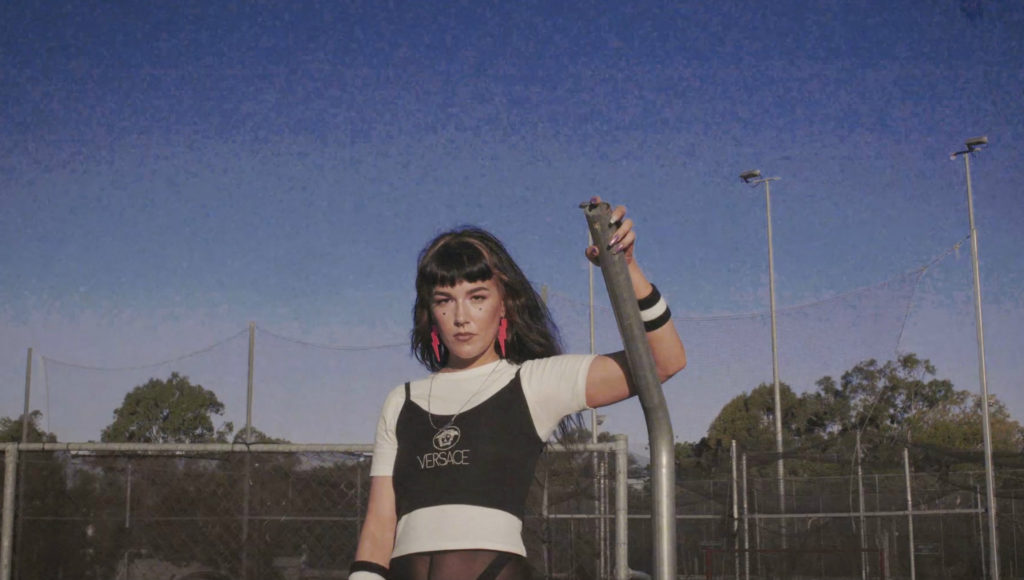 It's cool to see a female artist coming through with the energy you bring and you're obviously comfortable getting into explicit content and sexuality through your music. Where does that confidence come from? Have you always had that?
The traditions and history embedded in my family has not really been powerful for women – in fact, even the men. I also haven't had many strong male figures in my life. I think this is where the foundation of being unapologetically myself started. What elevated my mindset of empowerment though has been finding balance. My foundation was built on aggression and frustration which can never reflect positivity. It only made me hungry. So I turned to heal myself and found love within and then found my music. I want all women to experience what it's like to be yourself, I think too many barriers are put in the way of modern women today. I have come so far through my struggle and experienced so many women struggle with their confidence and sexuality that inspiring others is the only thing that makes all of it worth it. Imma always be this way!! 
The clip for 'Cross The Line' is all-time. What inspired the tennis vibe?
I wanted the theme to be something playful yet strong. I always go with my gut feeling on things so as soon as I thought of it being women playing sport the idea just fell into place. I was also lucky to have the help of Kyel Golly to bring my idea to life. This was a very independent project between Kyel and I so we made a lot of effort to ensure on the day that everyone could enjoy themselves. It was a very hot day so I have so much love for the ones that came out and brought the vibes. I am so addicted to the energy I feel when I am with a group of women. The energy is inspiring and motivating when women come together and support each other. It was a perfect day on set, I gained memories I won't forget and also provided good times to my team so I hope that reflects through the art.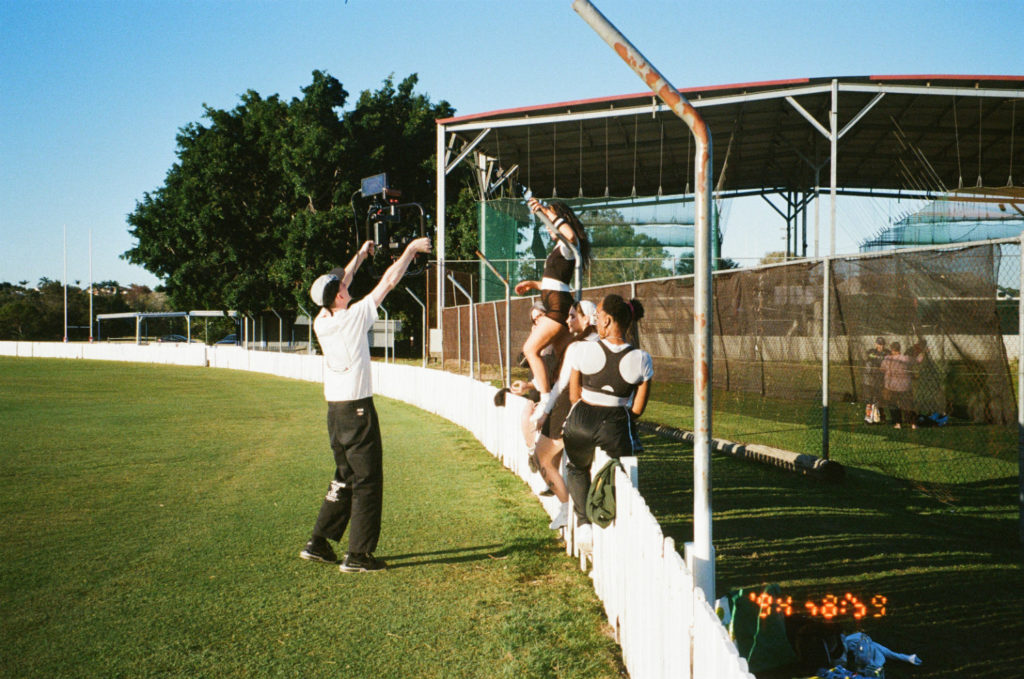 Who from your camp has the best serve and who couldn't be a ball boy/girl if their life depended on it?
I think when we're talking about an impressive serve I would have to say @peachtings really came through with the wrist game on the day. You'll see some of the mad skills in the clip, I think the best thing on the day was that everyone was whipping out their party tricks so we got some good footage. I think my crew is quite athletic actually! I have danced my whole life and always have long ass nails so I think I am the worst ball girl in this one. 
You've been coming through with the singles for a minute, is this leading into a project? What's next for Lauren.?
To be honest I have a lot of tracks I've worked on since starting in the industry that I will be finishing and sharing very soon! For now though I've just been digging deeper into my craft. I have big plans for next year!! More singles, more shows, more content!! I took a lot of time for myself this year, and I'm still pleased with what has been achieved for me and my crew, but next year gon be coming for y'all beast mode.