Taking a brief timeout from watering his sunflowers at home, in between studio sessions and touring, Carmouflage Rose warmly talks us through his process and ambitions in music.
It's been a whirlwind couple of years for the Zimbabwe-born, Brisbane-based artist who after dominating Triple J airwaves with his 2017 breakthrough single 'Late Nights', has been a permanent fixture on our radios and the live music circuit. That song ended up going ARIA-certified Gold and having announced himself to Australian audiences, Camo went on to drop his debut EP Taste in October 2018 before tackling a monster Australian tour this year, followed by a string of European shows. 
Adding to his catalogue of dancehall infused rap-r&b tunes over the last few months with 'Sele' and a brand new bop, 'Million Styles', Carmouflage Rose is flexing his versatility with irresistible swagger. Off the mic however, that confidence comes across with humility as the man known by his friends as 'Larry' – as in happy as Larry – reflects on his journey in life and in music. Check out our conversation below:
You've been getting a lot of shows in this year, including a European tour which is huge. How's it all been going for you? 
Awesome, man. It's also just nice to go overseas. It was great to be in London, Paris and Amsterdam and get to see the cities and play music for them. The response was epic as well man, it was crazy. It was interesting because some songs that people really like over here in Australia, went alright there, and some songs that I didn't expect really popped in Europe. Some new stuff as well! So it's different but it was really nice. 
Ahead of the Australian tour just before your European dates, you tweeted: "I'm excited and terrified to announce my biggest tour ever today! Tickets go on sale…" That terror of pushing yourself into new territory is something I think a lot of artists and a lot of people experience. Do you have any performance rituals or little tricks for settling your nerves before a big show?
Yeah so if you've ever been backstage at a Carmouflage Rose show you know I like 30 minutes before my set to pace. You know, back and forth. I like to just remind myself why I do everything, so I try to think about my family back in Zimbabwe, and think back to the whole journey because sometimes playing too many shows can become something where you just go through the motions of it. So I'm like pacing around and then I like to get my heart rate up. So I usually run like four or five suicides back and forth and throw in some press ups and then by the time I get on stage my engine is ready.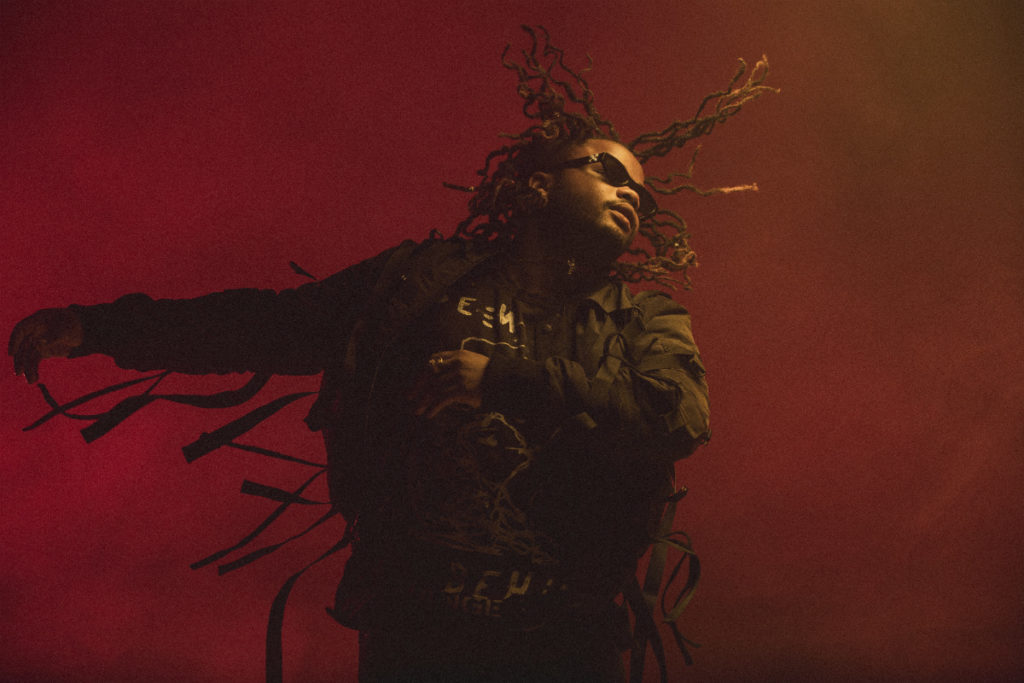 So no sunflowers backstage then?
Nah, no sunflowers backstage. I like to keep it mellow though. I don't really like people talking to me before a show. I treat it kind of like how NBA players would before a game. Like I'm about to go and do my thing. To tell you the truth, it has been a long journey. Like it didn't just start off with a couple shots of tequila, having a glass of wine, warming up your vocals and then boom, on stage. But the more you get into the craft of it, and the more it becomes an actual career, the more you have to teach yourself to treat yourself like a star. Does that make sense? 
Yeah, that makes sense. You've gotta put yourself on and convince yourself first that you can do this before expecting anyone else to believe it. 
For sure. And that's exactly how we treat it. Like I am the champion of my destiny. So if everyone around me is coming in and supporting me I have to be the hardest working one in that circle. People need to look at me and be like, "Yo, that's Carmouflage Rose. Look at how he works." So if they're my manager or my DJ or whoever, helping me with something, I need them to be thinking about going 10x harder because I'm already going 10x harder than I actually have to. That's how I approach everything. 
Yeah and that workrate is there to see. Fresh from getting back from your European tour, you're playing at This That Festival this weekend. What are you most looking forward to about festival season? 
Mostly I'm looking forward to playing my first festival night time set. I've never played one before, so this is my first time getting to play at night and getting some crazy lights and stuff like that. I'm really looking forward to that and I'm really looking forward to playing this new music I've been holding on to. I'll be playing a lot of new music. I also really appreciate seeing the other artists at festivals and just soaking in all the vibes and being inspired. 
Who are you keen to see at 'This That'?
I love Golden Features. Hermitude for sure, they're always amazing, and definitely Peking Duk. The boys. We were partying before 'Late Nights' came out so they've been supporting me from the very very start.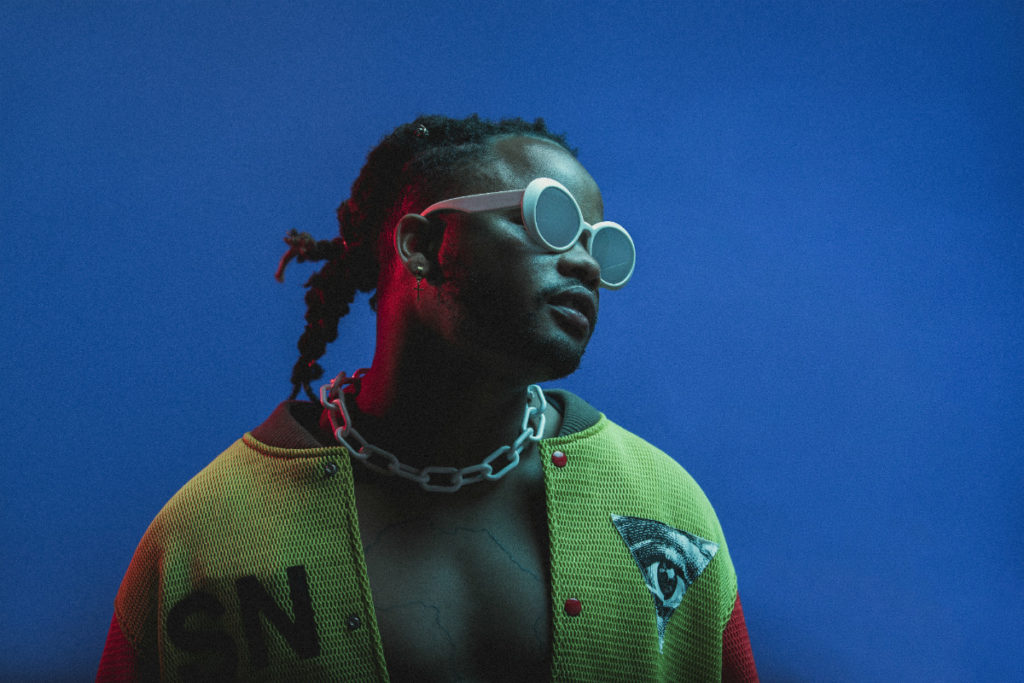 With that dancehall vibe, your sound is so complementary to a summer festival. How did you find yourself in music and what inspirations or influences have led you to that type of sound?
I'm a refugee from Zimbabwe first and foremost, so that's where I get my inspiration for music. I came to Australia when I was 18 and before I came to Australia I never listened to any electronic music. I didn't know The Weeknd, or who any of these other guys were. I used to listen to dancehall and house music. That was my thing. When I came to Australia in 2010 that was my introduction to hip-hop, electronic music, r&b, soul and pop, and I really enjoyed it. So from then, I started soaking in music from that time and I got to a stage where I started making music around 2013. The fusion was just happening weirdly. Like when I was making 'Late Nights', that was just my version of r&b. People always say I have a dancehall vibe but I can't hear it. I'm just trying to make my sound. 
You recently hopped in the booth for 64 Bars with RedBull and reminded people of your rap credentials as well. Are we ever likely to see you bar up over stripped back production like that on a record?
Yeah. For sure. Like most of the DMs I get are from people being like, "Yo when are we going to get rapping Camo again?" And I'm always confused because I am rapping! What are you guys talking about? The 64 bars was just kind of just me showing different elements and sides. Basically with me, it's mostly based around art and how I'm feeling about art. I think rapping comes way more easily to me than say singing and creating a moment. Look at something like 'Wildflowers'. The first verse, we decided to rap because it fits the moment of the song. Most of the time when I'm making music I'm not going in there like, "Oh I really want to make a rap song." I just want to make a song and then it's emotions that tells me I should sing, or rap or do some call and response. It's always just me and James bouncing ideas. We've got a few characters now too. We've got the husky voice from 'Late Nights', the sweet tender one from 'Wildflowers', and yeah there's these different voices that we work with. 
I'm keen to hear about your new single 'Million Styles'. Tell us a bit about the story behind that track.
'Million Styles' is a war cry for self-expression. It started off just in the studio with James and I came to the session with this idea for a song. I just had two lines that were crazy: "I'm not as pretty as I thought I'd be. But at least I'm not as broke as I used to be." I didn't know where I wanted to use that but I knew I had to use it somewhere. I had this beat that he had sent me and so I wrote a whole verse with that "not as pretty" idea, and then James was like, "nah, nah, nah wait. Let's try it with this beat that I've been keeping on ice for a bit." So he pulls up this beat and I was confused like, "What do you mean you're holding back beats?"
But it's a warcry for self-expression. I've got a million styles. You can catch me today in a suit, you can catch me tomorrow in some baggy jeans and a FUBU throwback, and you can catch me at church on a Sunday in a v-neck with a nice sweater hanging over the top. And they're all me. All those characters are me.
Having released 'Sele' recently and now 'Million Styles', is there another Carmouflage Rose project on the horizon? 
Yeah so I've got a project called A Night With No Moon coming out. It's coming out really soon. A Night With No Moon, that's the title. Put that in bold. It's nocturnal energy. It's like 80% done but we're just listening back, taking notes and tweaking it. You never know. We can work on a new song and that can come in for something we have already. That's how we work over here. 
What can Camo fans look forward to in the end of 2019 and going into 2020? 
More music man. More music. Right now I've been paying attention to what's been going on and I've been taking notes and I just want to put more music out, more videos and more merch. We're trying to turn the merch into a brand of its own. I want to turn Carmouflage Rose into a band as well. Like the next tour, we'll be a hybrid type band with electronic drums, someone on the keys, just really dismantling things and making the live set even more of an experience than just me. I mean, I'm more than enough on my own! But we really want to make people see and understand the whole creative process, because even if you take my voice out of it the production is always a journey on its own. 
Catch Carmouflage Rose on stage at This That Festival in Newcastle this weekend, and keep an eye and an ear out for the nocturnal sounds of A Night With No Moon, coming soon.