MC Lady Leshurr isn't afraid of spitting bars in a boys' world. In fact, she's not afraid of much at all… with the exception of Australian spiders.
Words: Dani Marsland
UK rapper Lady Leshurr's been on a fast ride towards fame since releasing her on-point freestyle rap series, "Queen's Speech" back in 2015 on her Youtube. In the rap series (each of which the young talent shot in one take) Leshurr flips on its head the archaic mundanity the listenining public would tend to associate with a speech from a monarch or political figure, and instead just slays everyone and everything with witty, on-point bars of pure fire and incredible technical ability. Leshurr has racked up almost 15 million views across the four tracks. Since then, Leshurr's been able to ride the wave of the increasingly popularity of UK rap and grime in the States and further afield- her US debut was at the Gramercy Theatre, no less.
While she'll be the first to tell you she doesn't want to be singled out for being a female rapper, Leshurr's made a name for herself in a UK rap industry that for the most part has been dominated by men (Skepta, Novelist, Stormzy, etc), or women that have been moulded to fit certain commercial expectations. Leshurr turned down a deal with Atlantic Records a few years back because they told her they'd make her bigger than Nicki Minaj – as she told The Guardian: "The industry doesn't actually know what to do with females as far as marketing and getting them out there goes. It felt like their best strategy was to pit females against each other. The media tries to make some imaginary beef happen, and I just hate it. I'm all about female empowerment – I'm a representative in it so I'm never gonna put a female down."
Leshurr tells LWA in a recent chat that even now, she "doesn't really have a lot of female rapper friends in UK in the music scene. The industry's always been quite sexist, it's male-dominated and I don't think that'll ever change." However, she optimistically recalls a workshop she held for Red Bull Studios last year as being a real highlight, for the opportunity it gave her to meet other individualistic female rappers, and help boost the careers of six young female talents –Ms Banks, Madders, Alika, Reiss Boogie, Monarchy (Lavish & Panfa), and NavNav. Leshurr provided beats for the girls and told them to 'go hard'. "We had a video camera and recorded a song together and that was cool to do – the girls had great energy."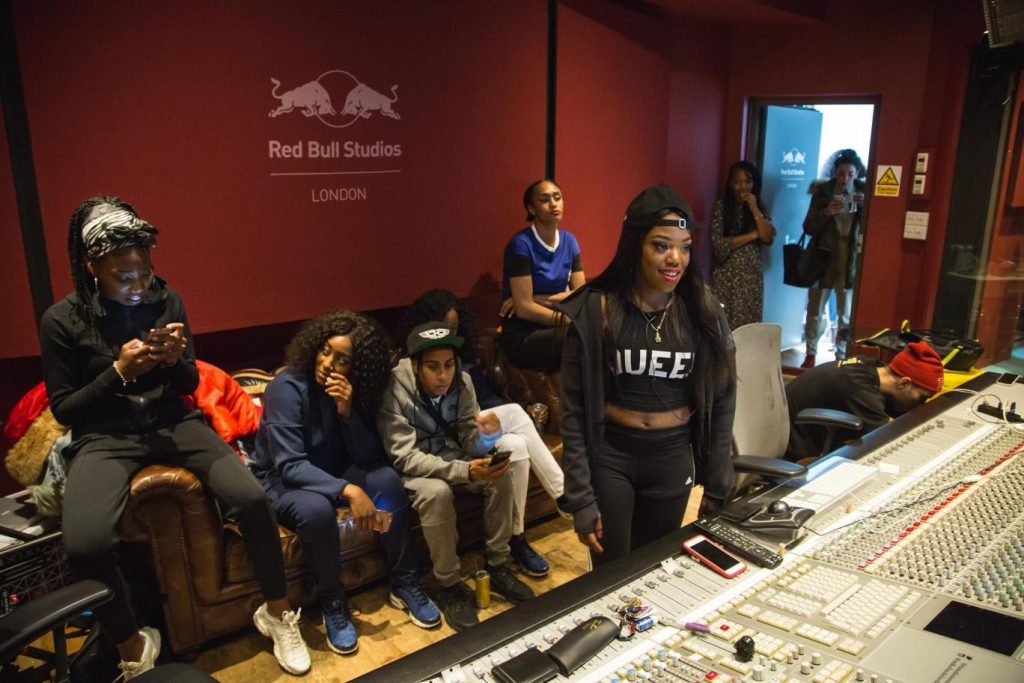 An early role model for Leshurr came by way of her sister, who introduced her to rap and hip hop; as did Leshurr's whole family encourage her music career; themselves all music lovers. "My family listened to loads of music," Leshurr explains to LWA, "so I was surrounded by music growing up. My brother was into drum 'n' bass and damage, my sister was into RNB and hip hop, my mum was into reggae! My sister got me into rap and DJing, and then I started rapping over some of my favourite songs in my DJ sets. Then I discovered Eminem and decided I wanted to be a rapper."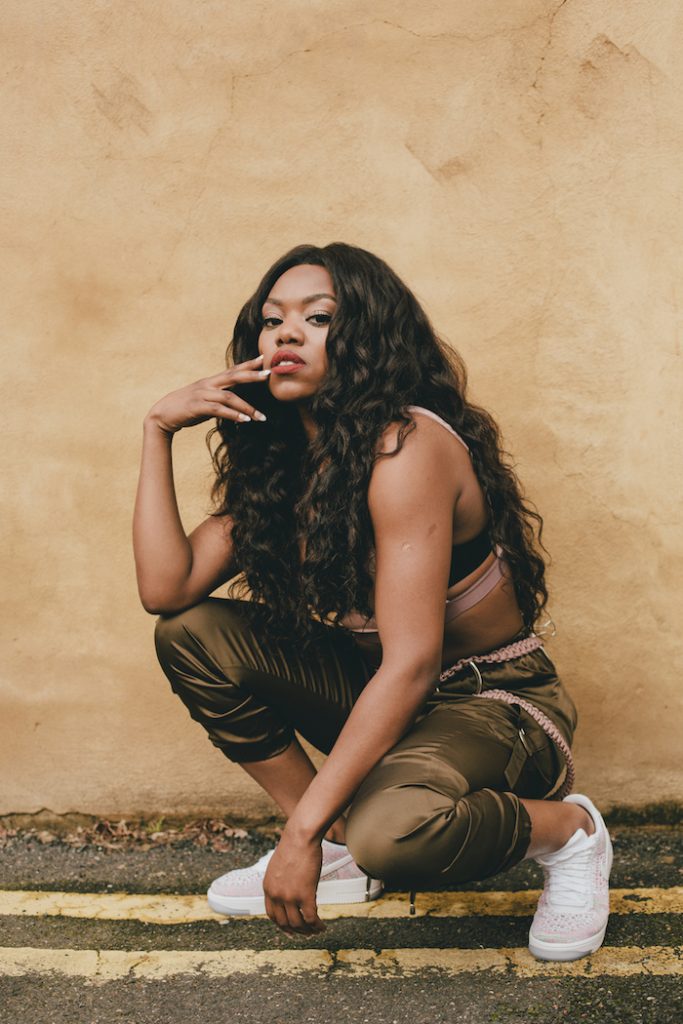 Leshurr had previously had a penchant for poetry; and was writing and performing poetry as a teen before considering putting her rhymes music. "I used to write a lot of poetry… a lot of love poems. I was right into expressing myself in poetry form as I didn't understand hip hop at the time. Then I started reciting poetry over beats and then it was a natural progression into rapping." The enigmatic Leshurr still leans towards performance, and is hoping to return to her roots with her upcoming live gigs: 'I've been working on a sketch series which is exciting, so I'm trying to include that somehow in my shows; trying to incorporate the acting / comedy into my performances. I've always been the entertainer of the family… when we'd have family get-togethers I'd put on little talent shows…I've never been shy!"
The most recent instalment in Leshurr's Queens Speech series – the sixth edition of the series – proves she's not shy of speaking out at all – taking on the US President: "You pout like Donald Duck / Wasteman, Donald Trump". The video, wherein Leshurr's dressed as Supergirl, and which was shot in the Greenwich foot tunnel in London, also sees Leshurr fire off references to Young M.A., Frank Ocean, and Olympian Simon Biles. Leshurr admits she did worry she'd get silenced: "I thought he was going to issue an order to delete my Youtube account! But a lot of Americans saw it and respected me more for saying that because they do think he's a wasteman."
Leshurr has a huge following in America already, aided by her Queen's Speech appearing in a Samsung TV ad spot in the US recently. She made her US debut with a show at the Gramercy Theatre (no less!), and speaks highly of her US fans: "I think the Americans have actually embraced my music 10 x more than the UK; the American scene seems a lot more supportive than the UK," reflects Leshurr, "It was so incredible to hear the crowd singing back my songs in their American accents. The US audiences treated me like I was a really big celebrity, I couldn't believe it, I guess I'm from a completely different world to them."
Speaking of completely different worlds, Leshurr is very much looking forward to bringing her raps to Australia and New Zealand for the first time this week, although admits she's slightly worried about the wildlife situation: "I'm petrified of spiders and all I know about Australia is that you have spiders! I met somebody recently that said they lived in Australia and saw that in the whole five years they lived there they only saw one spider so that's made me feel better about coming there!"
Catch Lady Leshurr at the Oxford Art Factory, Tuesday February 14th, The Wooly Mammoth in Brisbane on Thursday, February 16th and Splore Festival in NZ on Saturday, April 18th. Tickets available HERE.