Back in town for a run of shows, we speak with the Newcastle-born DJ/producer.
Taking something of a leap of faith back in 2018, when he left Australia to make a mark on the fertile UK dance scene, Elliot Struck AKA Loods has since reaped the benefits of his hard work and ambition. Extensive touring throughout Europe, a Boiler Room set, and spins on BBC Radio 1 have all followed since the move, with the Novocastrian racking up 100K plus Spotify listeners per month. Not too shabby.
He's back home at the moment for two shows; this Friday night in Sydney at Oxford Underground (info here) and the following night at Melbourne's The Night Cat, performing with Skin On Skin at each (info here). Check out his latest single 'Walking Away' along with our interview below, and we'll see you on the D-floor!
You've spent the last couple of years in the UK, what motivated you to make the move?
My girlfriend Gemma and I were ready for a change of scenery, and I felt the time was right to involve myself more deeply in music. High demand, and way more major cities condensed into a smaller geographical space, mean opportunities in the UK and EU are endless for dance music. And without sounding too defeatist, the NSW government's exhaustive war on fun has, sadly, dimmed Sydney's allure somewhat.
Since then you've played a bunch of big shows all over Britain. Why do you think your music has translated so well over there? Has it surprised you?
I have wild imposter's syndrome, so positive reactions always surprise me. As for my music translating well, I've always tended to make, play and listen to what you might call more UK/EU-centric music, so it probably doesn't sound too jarring to those crowds.
Do you think your style has evolved since you've made the move?
Quite possibly. David Byrne says that music often reflects the spaces in which it'll be played, and I think there's truth to that; There can be a snowball momentum where playing in more intense environments means you make more intense stuff, because you learn what works and you aim for highest impact. I also think it's probably impossible to move somewhere foreign and not be subconsciously inspired by your new surroundings in some way.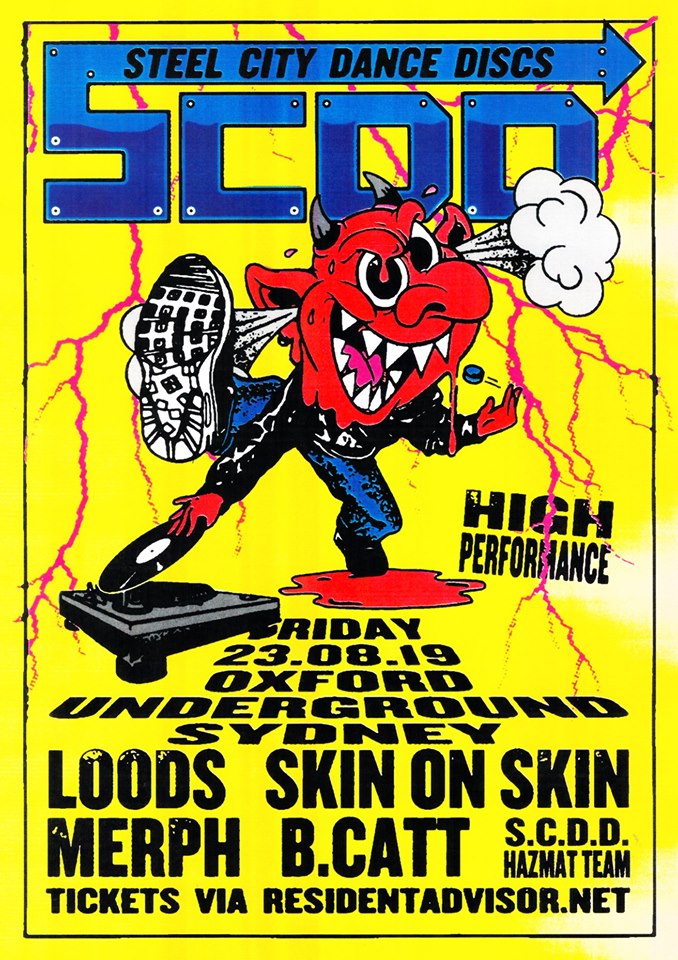 Are UK crowds different to Aussie ones? How so?
Broadly speaking, UK and European crowds are perhaps a little more well-informed, purely because the gap between underground and mainstream is a lot smaller. This also means a touch more receptiveness to unfamiliar music – seeing the reaction you can get from bolder stuff in the UK and EU has been exciting. Having said all that… I fucking love the incomparable energy of Australian crowds, always.
What are you looking forward to back in Aus, both on and off stage?
Friends, family, surfing, Australian-made natural wine, and playing new music at some very fun shows with some very close friends.
You're about to launch your own record label. Have do you feel about it? Nervous? Excited?
Less nervous, more excited: I love the idea of being able to curate a sound palette, and giving artists the opportunity to flip good music from demo mode to full effect. Watch this space.
What are your plans for the rest of 2019 and beyond?
After this weekend's shows in Sydney and Melbourne, I'm headed back to London for the rest of the year. I'll be back in Aus for two weeks in January for some shows and festivals, then back to the UK… and I guess I'll just see how long I can keep that bi-annual rotation up.