We chat with Tyler Mahan Coe for a behind the scenes look at the podcast that has murder, drugs, money and (of course) country music.
It seems that these days there is a podcast for just about anything. Limited only by your time, you can graze on just about any topic you can think of (and probably way more that you could not think of). From news, to history, to crime, to hobbies, their is over half a million podcasts available online right now, equating to millions of hours of listening.
So why am I slinging praise on a podcast that is about "20th century country music, and the lives of those who gave it to us"? Because it is probably one of the most captivating podcasts I've ever heard – and I certainly wouldn't consider myself to be a country music fan, at least, I never used to be.
Cocaine & Rhinestones offers an in-depth look at the often wild, always compelling and, at times, barely believable existence of some of country music's most important figures. Every episode is something of a rockumentary that is told in a meticulously constructed and well researched narrative style by host/researcher/sole contributor Tyler Mahan Coe.
Tyler is the son of legendary country artist David Allan Coe, and is an accomplished guitarist in his own right, having joined his father's touring band at the tender age of 15. But It's not just growing up as part country music scene that contributes to making Cocaine & Rhinestones so gripping, Tyler also spends hours and hours reading books and articles and listening to interviews to make sure each episode is a close to factually correct as possible.
Note: this is not an official C & R playlist //
Season 1 of Cocaine & Rhinestones dedicates episodes to covering artists like Buck Owens & Don Rich, Bobbie Gentry, Ernest Tubb, Doug & Rusty Kershaw and the infamous Spade Cooley, and also allocates time to go deep into stories behind particular songs like Jeannie C. Reilly's 'Harper Valley PTA' or Merle Haggard's 'Okie From Muskogee.' Don't know many/any of those names/tunes? Neither did I, but I can guarantee you'll be scouring the internet for their music after you hear the episodes.
With the 15-episodes (including a Q&A) of the first season having seen success on the iTunes charts and converted fans all over the world, we thought we'd best have a chat with Tyler and get an inside look at why Cocaine & Rhinestones is kicking so much ass:
I know so many people who have never been big fans of country music until hearing C & R (myself included), why do you think people are responding so well to these stories, despite not knowing much about country music?
Well, the stories are great. I think there's something else happening, too, though, which is sort of the opposite of finding out that Santa Claus isn't real. When you find out everyone was lying to you about Santa being real, it's disappointing. When you find out everyone was lying to you about country music not being cool, it's awesome because now you have a whole new world to discover.
Cocaine and rhinestones are both big parts of the history of country music, but which one do you think country music could have survived without?
Both, easily. There's a lot going on with the name of the show. It means a lot of different things but one recurring theme of the show is taking down this ridiculous notion that "authenticity" is the most important thing in country music and the fans only care about that and so on. It's really silly to me when you think of all the intentionally absurd things about the genre. Country music has a whole sense of humor about the world and about itself that academic types have a tendency to assume we're too stupid to have. I could talk about this all day so we should probably move on.
If you had to explain the progression of 20th century country music to someone who'd never heard if it what five albums would you give them?
Okay, this is pretty complicated. It's difficult because there's half a century worth of music that happened before albums became a thing. Like the Carter Family put out 78s and broke up before anyone started making albums. That means any Carter Family "album" you buy is not the way they made that music to be heard and you can't talk about the progression of 20th century country music without having the Carters at the front end. There's also no way to get the progression into five albums but if you gave me five careers to cover the most ground possible in the 1900s then I'd say: Carter Family, Bill Monroe, George Jones, Waylon Jennings and Brooks & Dunn.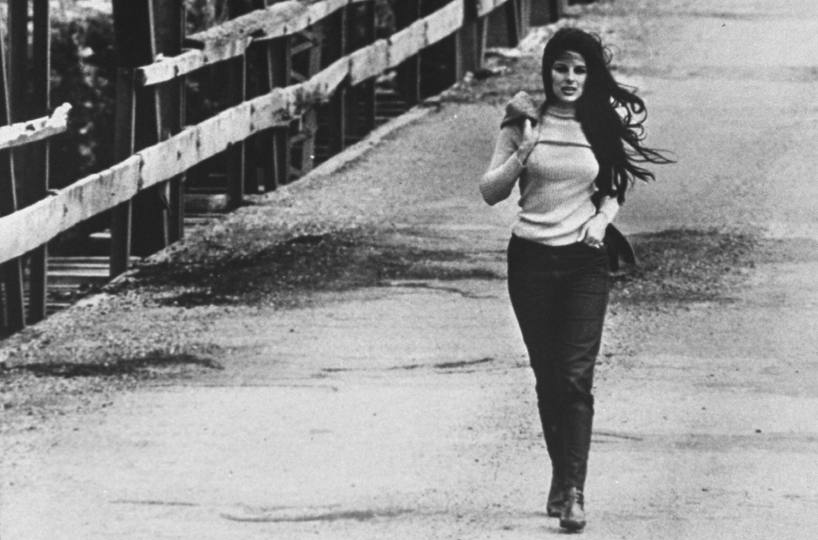 Bobbie Gentry knocked The Beatles of the charts in the 60's and later dissappeared: Episode 4 of C & R //
C & R seems to be a one-man show, with you doing the research, writing and reading. Are you a bit of a control freak? Or is this a budget constraint?
I definitely don't think I'm a control freak. One extremely important thing I didn't do was the artwork and logo for the show. That was Rachel Urquhart from Pony Gold studio in Australia. She came highly recommended and I loved her work, so I just sent her a bunch of album covers that I love and told her some elements I knew I wanted in there and she came back with something beyond what I could have imagined, let alone what I could have done myself.
As for everything I did do, I just knew that it would be better if I did those things myself. Specifically with the research and reading, I need to be the one to do that because I've lived in this world for over 30 years and I can see how it all comes together. Someone else may miss something that should be there or isn't true because they don't have the context to know what they're seeing. The writing then needs to be done by the person who did the research and reading, etc. Now that the show is going to be bringing in money, I'm looking forward to bringing in as much help as I can, though much of the work will always have to be done by myself.
C & R has climbed to the top of the iTunes charts and reached fans all over the world, have you been surprised at the success of the podcast?
Yes, very much. I knew I had to start working on it because I knew it was important and I also knew I wouldn't be the only person who thought so. But I really didn't know how many people would care for that reason, first of all, and then I was very unprepared for the show to be popular with so many people who have no particular reason to care or any previous interest in country music. I wasn't ready for that but I am thrilled about it because it means I can do this important work on a much bigger scale and much more quickly than I had anticipated.
What has been your favourite episode to research so far?
This is a really tough question. I'm very much a "live in the now" type of person and I try not to have favorite things. Like when I picked those five careers earlier, it's not like those are my five favorite country acts. That was just me trying to answer the question. So I have very fond memories of researching every episode, except the Spade Cooley one, for obvious reasons. That was my least favorite to research and probably always will be. But I will say that the two brother episodes – the Louvins and the Kershaws – were particularly fun because I got to listen to so much great music. Ralph Mooney for the same reason. That entire episode is just pedal steel guitar porn.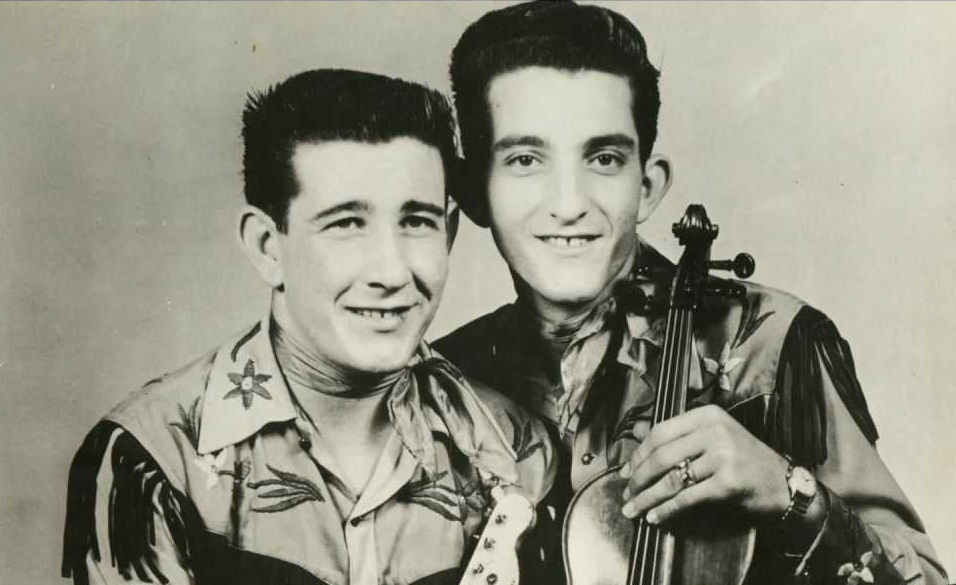 Cajun men, Doug & Rusty Kershaw. Rusty was credit as the man behind the sound of Neil Young's 'On The Beach': Episode 13 of C & R//
Your 'tell one friend about C & R' line has created something of a 'don't talk about fight club' mantra amongst some fans. What is the reason you prefer to spread the podcast this way as opposed to sharing over social media?
I stole that from my dad or whoever came up with a bumper sticker he used to sell. It may have been Bruce Smith. I don't know but the bumper sticker said TURN SOMEONE YOU KNOW ON TO DAVID ALLAN COE and it always stuck with me because he stopped getting played on the radio and burned all his bridges and had the industry turn away from him but his concerts were always packed, year-round. That's the power of word of mouth.
If you can do something that's worth talking about and remind people how important it is to talk about it then that's all you need. And social media is just an Etch-a-Sketch. Who cares. People post some long personal thing and it gets 1,000 likes and nobody ever thinks about it again because there are 50 million more posts the next day. If you can't completely dominate that conversation for days at a time, like Kanye West can do, it's irrelevant. It's noise.
Some of your episodes, like the on Spade Cooley deal with some confronting shit. Have you ever found out things about an artist personally that is so repulsive it's turned you off their music?
This is a really ephemeral topic that I get asked about a lot. I don't know how to pin it down. I talk about it in the Q&A episode, not knowing where my personal line is when invoking the whole Art vs. Artist thing. I talk about Phil Spector being an example of someone who makes the music business even more complicated than some other artistic mediums because of how many opportunities there are for a "bad" person to put their fingerprint on a song or an album. Spector is all over the place and you can tell when he worked on something, it's not like he doesn't leave his mark on the work, but does that put the name of the artist on the label on the other side of the fence? I don't know. I honestly don't know the answers.
What I can tell you is that it's been a very long time since I've decided I'd enjoy hearing some Spade Cooley. That music is incredible. It's some of the best. But that was the first episode I made and I spent a month in that guy's world. I was having nightmares with him in them talking to me. That's not something I'm ready to have a great time hearing.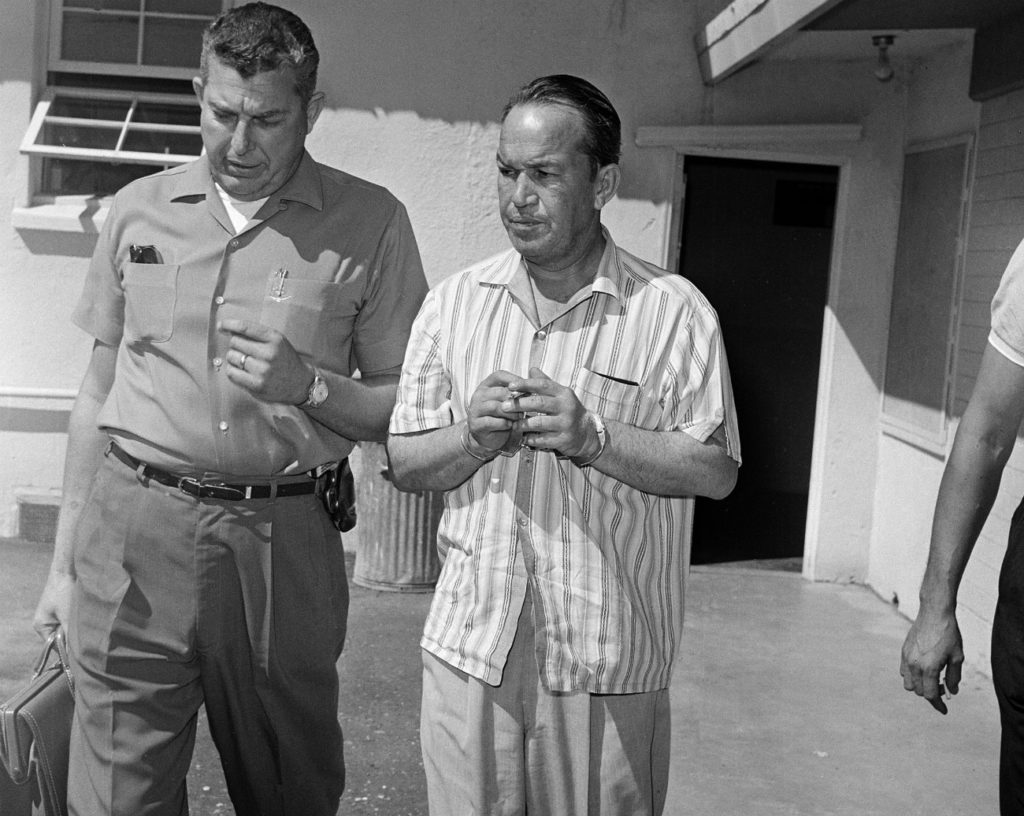 The King Of Western Swing, Spade Cooley heads to trial for a gruesome crime. Episode 3 of C & R //
C & R deals with stories mostly from the 1900's. Is there any contemporary country artists you would recommend we listen to?
Oh, you're gonna get me in trouble with whoever I forget to plug here. Well, first of all, I think Waylon Payne is just the greatest thing around. People have heard his songs done by Miranda Lambert, Lee Ann Womack, Ashley Monroe. He's got a new album coming out, he's an unreal singer and it's really gonna be something special. All those ladies I just named. Ashley's album is awesome. Joshua Hedley and Zephaniah Ohora have good albums out. Margo Price. If anyone ever gets Sierra Ferrell to make an album then that'll be one to watch out for.
If you could choose one of the C & R podcasts from season one to make into a film, which one would you chose and why?
That's a killer question. I'd say Ralph Mooney just because of all the different times and places you'd get to use his perspective to take you through. Then there's all the great artists you could show him working with, several of whom were in other episodes of the first season, so I'm kind of cheating and using Ralph to get to do more than one.
How is season two of C & R going to be different from season one? Can you give us any hints on who we might be hearing about?
Well it's not going to be very much different, is the first thing I'll say. The last thing I want to do is go changing a bunch of stuff about a show that I made exactly the way I wanted it to be and people loved so much. There's no reason to go messing with that when everyone is happy about it. That being said, I'm very aware of how formulaic individual podcasts can become and I have a lot of ideas for how to short-circuit that.
If you listen closely to the first season of the show, you can spot a few threads running through all of the episodes, as diverse as the topics are. With the second season, the threads are going to be much more obvious, the topics slightly less diverse and I can guarantee you that you'll be hearing some George Jones.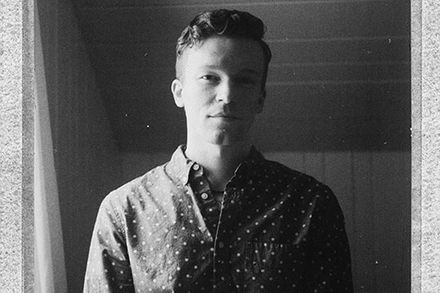 TMC himself. Image by Miles Price //
Cocaine & Rhinestones is available anywhere you get your podcasts, and you can follow Tyler Mahan Coe on Twitter and Facebook.