Images and video by Tyler Bell //
Fresh off announcing their incoming Splendour 2018 performance, we caught up with Ocean Alley over a couple of coldies.
It seems that things are really snowballing for Northern Beaches six-piece Ocean Alley. After releasing their huge second album Chiaroscuro early this year, the guys have announced they will be backing it up with their debut US/Canada tour, not to mention an Australian tour that has already seen them sell out sizeable venues like Sydney's Enmore Theatre and Brisbane's The Tivoli.
Their take on 70s psychedelia in singles like 'The Comedown' and 'Confidence' has amassed millions of Spotify plays and captured the attention of fans globally. You only need to look at the comments on one of their videos to see people from every corner of the globe, begging the boys to perform in their town.
After meeting them, you quickly realise that despite their huge success and what triple j have called their 'next big thing' status, the guys are super grounded and if there were any big egos in the room, they wouldn't last long before getting cut down by a cheeky jab from one of the lads. That kind of fun-loving energy comes through in their music and live show, and is not doubt part of the reason Ocean Alley are such a hot ticket at the moment.
Ever wanted to see how well they squeeze onto a couch? Or who is the messiest? Check out our interview here:
You can catch Ocean Alley live around the country on their national tour and we'd recommend getting in quickly before it's all sold out. Info here: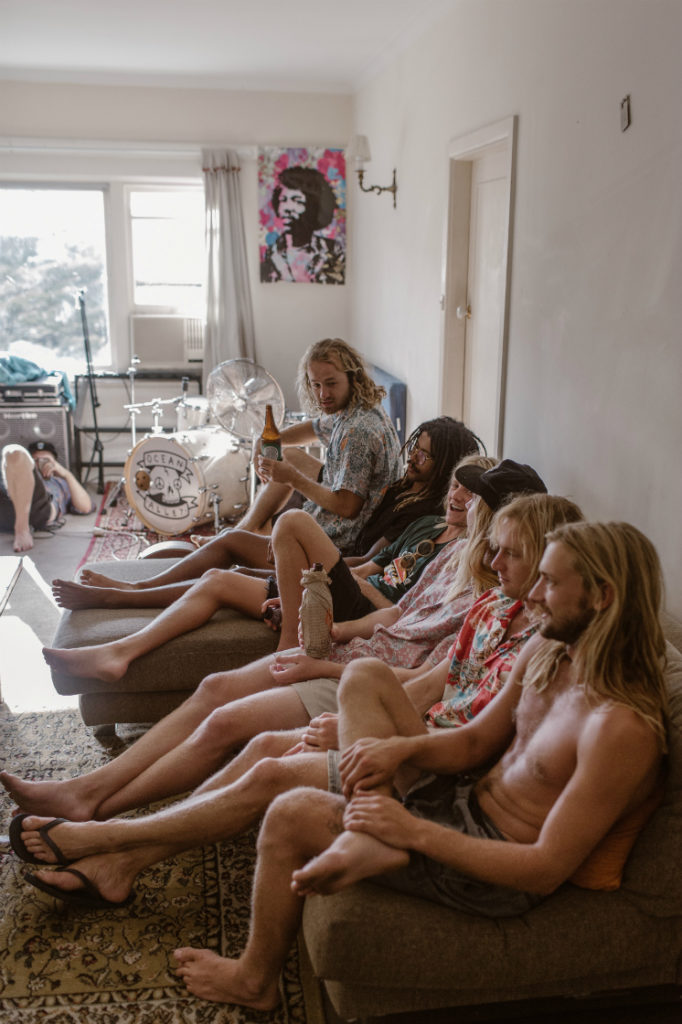 "This is how we always sit."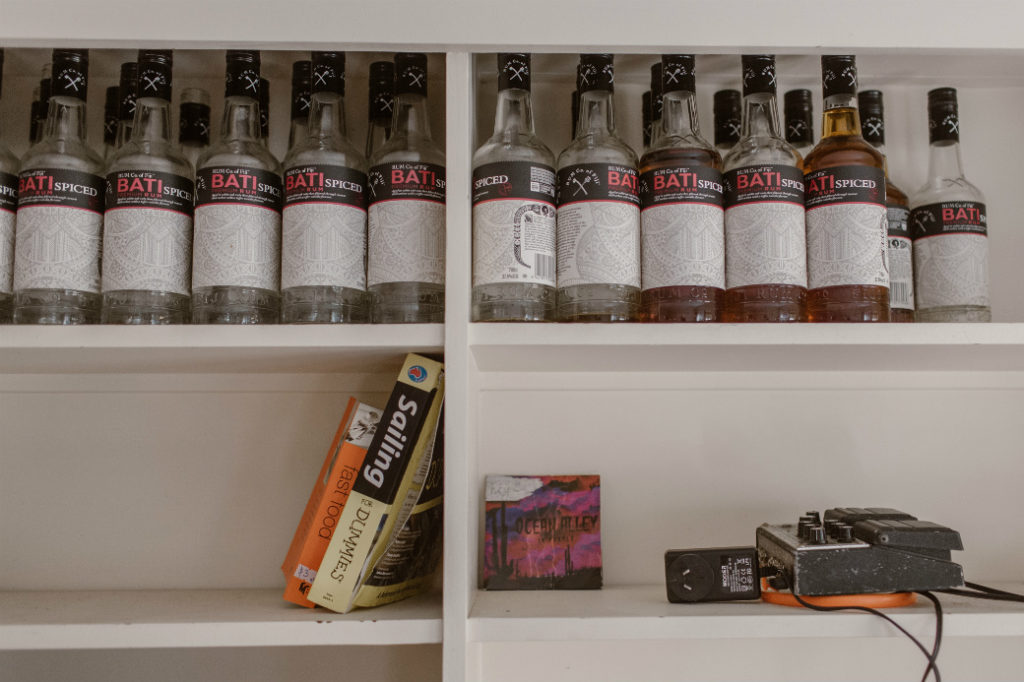 The lads clearly enjoying a wholesome lifestyle.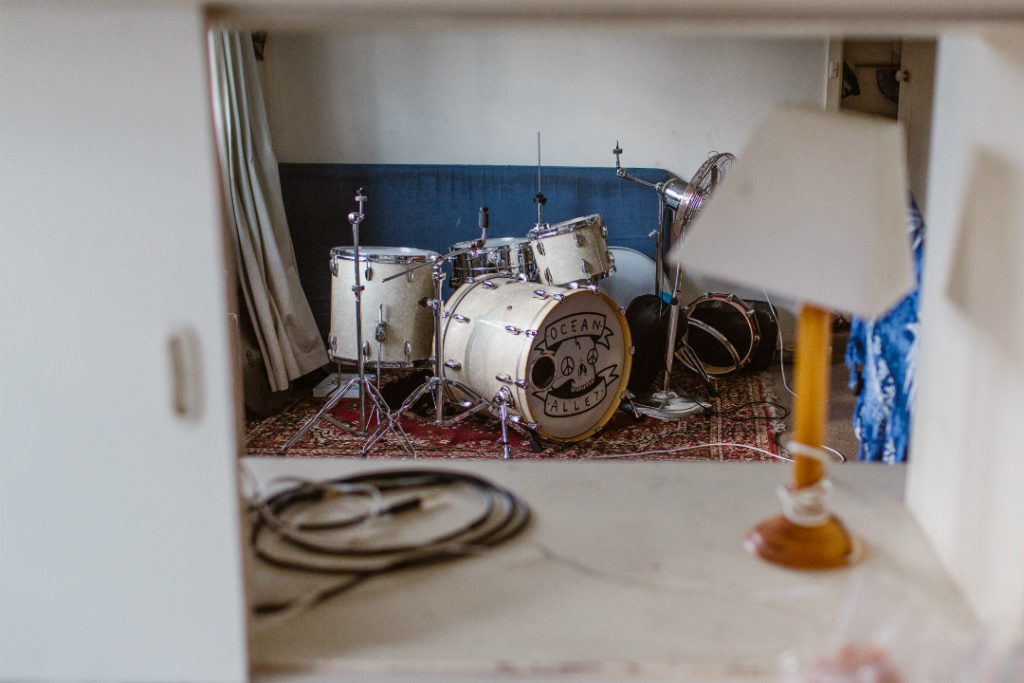 Every living room needs at least one drum kit.