Words by Christopher Kevin Au // Images by Brayden Smith
Ever since he began picking up traction at the turn of the decade, Allday has remained one of the most polarising hip-hop figures from Australia.
With his melodic, nonchalant delivery and willingness to incorporate elements from the pop and electronica realms, Allday has expanded the country's rap palette and earned a ferocious fan base in the process. Sticking by his refusal to be boxed in – whether that be musically or geographically – Allday has recently relocated to Los Angeles, returning to Australia for the release of his sophomore album Speeding tomorrow.
Speeding is already armed with hits which display Allday's vigorous pop explorations and ability to widen niche sonic avenues, weaving in guest spots from Mallrat, Japanese Wallpaper, Nyne and Gracelands to further draw us into its hypnotic sway. At his Sydney listening party for the album, we had a quick chat to Allday about Speeding and his upcoming headline tour: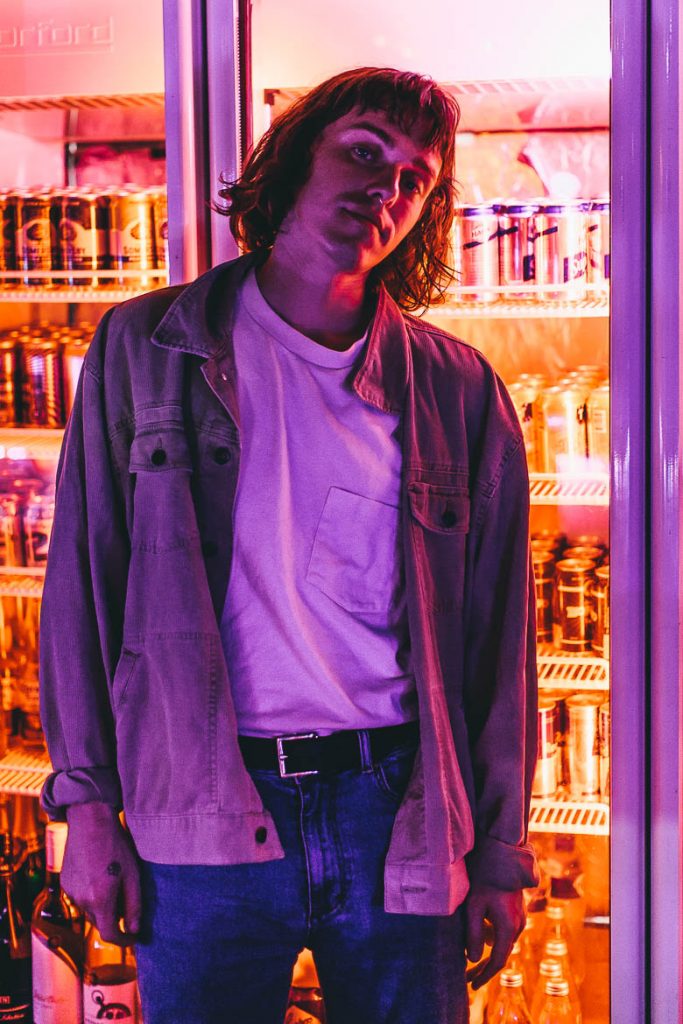 You've been hosting some 'Speeding' listening parties across Australia. How have they been, seeing as Allday fans are among the most dedicated?
Yeah! It's been cool. It's one of those things where a lot of people who listen to Allday have done for ages and they just get into it, and it's so dope. That's why I do shit like this – just to hang out, and make it not just an artist/fan relationship, it's just a human/human relationship.
You recently made the move over to Los Angeles. How's it been settling in?
It's been really sick. I moved to Melbourne when I was like 20 from Adelaide, I was such an Adelaide kid. There's just things you don't know, or things you haven't experienced… I'm doing that a little bit again. It's cool, I luckily know a few people there now, so I've just made new friends, and I knew people there that were already friends. I haven't hit my loneliness and crying moment yet. It's coming, probably.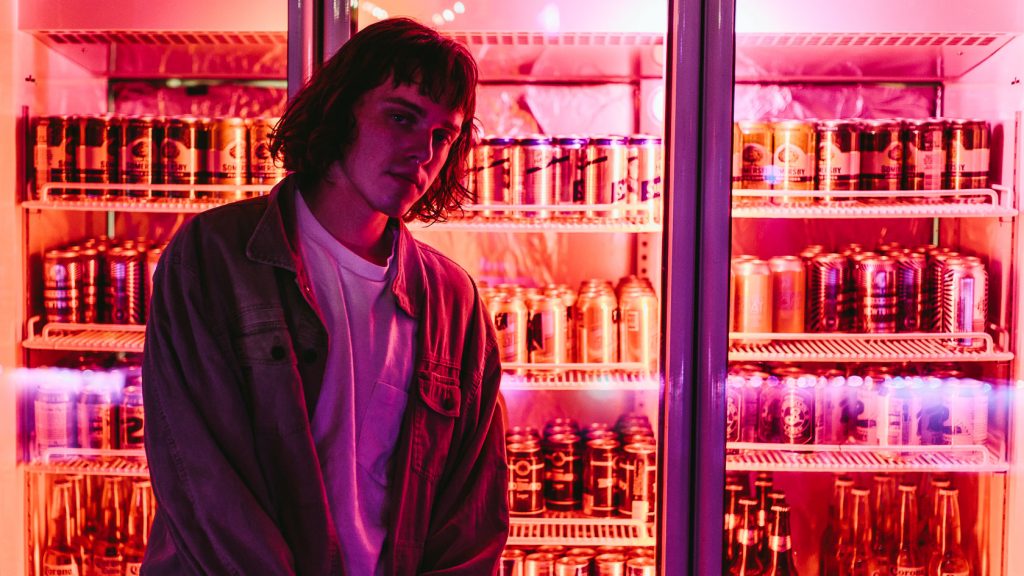 You've said that you were in a tumultuous headspace during the release of 'Startup Cult' – how have you approached 'Speeding' differently?
I've been busy, healthy and for the most part, happy. That's pretty good. Last time with my first album, I wasn't even thinking of anything beyond it, I was just like "Let's put this out." This time, I was like "Okay, I've got the name of the album and general ideas of what I want it to be like."
Mallrat appears on 'Speeding' twice. How does it feel hearing Mallrat say that you were a main inspiration for her beginning to rap?
Mallrat is just a weird blessing to have in my life. She's someone who is so brilliant, and has such a strange life experience, and is such a kind, good person. She's one that influences everyone around her and sucks them into her vortex of goodness. She's so different to me in a lot of ways, she fills in the gaps of what I need. It's a really good friendship, and I'm lucky that she exists. It's good that we get to make art together and hang out together. She's a cool person.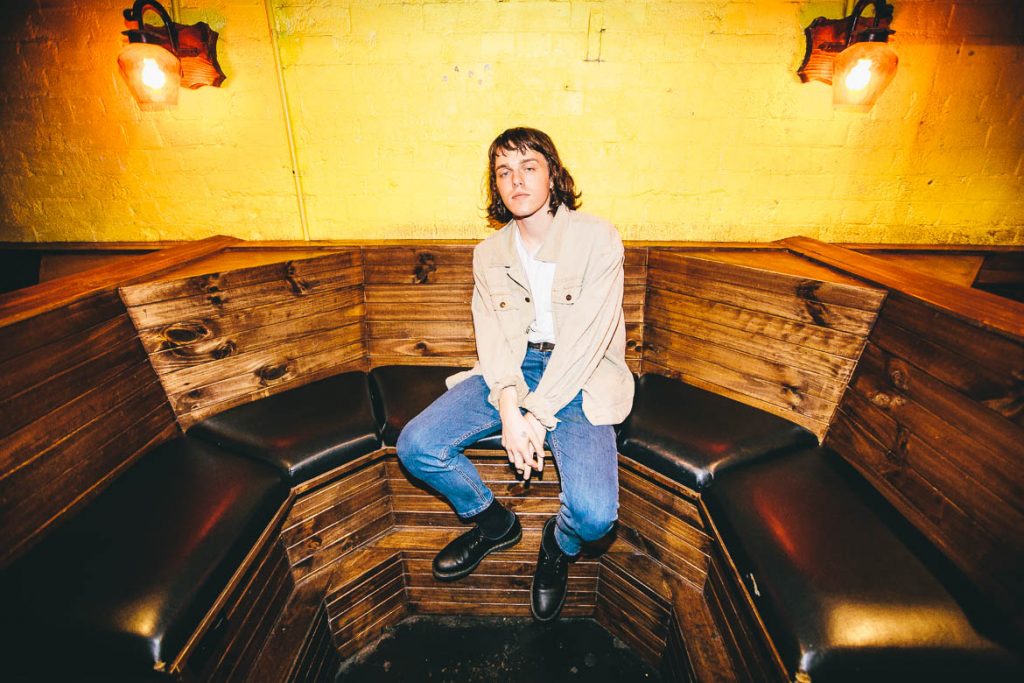 I read two reviews of 'Speeding' today, and curiously, both of them mentioned Travis Scott and Tory Lanez. Did you look to those artists specifically for influence on this record?
I definitely like both those artists. I love Travis, and I do like Tory Lanez as well. I think the 'Raceway' chorus is the closest Travis Scott thing I have on the record – but I'm just going between singing and rapping, and there's a lot of autotune. You could say it's like a lot of artists, like Post Malone or maybe Bryson Tiller – but he's too good of a singer to be fed into that category. There's a lot of artists like that right now, and that's what I like.
Aside from your own album, you've been doing a few guest features – including 'In The Air' with Erik Sanders. How did that link up, and what do you think about the Brisbane hip-hop scene right now?
Erik Sanders – I guess I'd heard his name around and we had spoken a bit on Soundcloud DM. I was like "Yeah, let's do something" and he sent me a few tracks. I was like "Yeah, cool," but I was pushing him, waiting for him to send me something that was that next, next, next thing – because when you're starting out, you don't know how much you can get better… I like the song a lot.
Australia is still adjusting to that sound. Nothing of that sound has got super big yet. My songs like 'Sides' and 'Raceway' are more accessible than songs that are complete trappy… those songs are the hardest for me to make big. People would lap it up if I made a different style – I'm pushing against what would be easy to sell.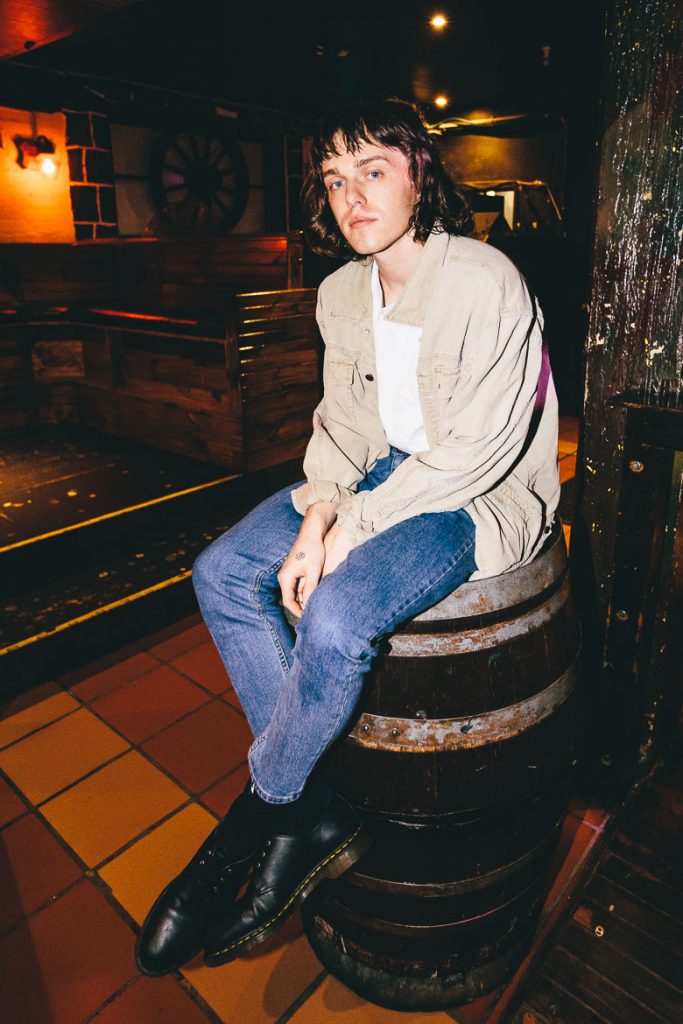 You're coming back to Australia for your headline tour in June. What do you think the vibe will be, especially given that Japanese Wallpaper and Nicole Millar are on the bill?
Usually we have mostly rappers, at least – this time I just went for the biggest, best artists that we could. I don't think genres matter as much now, so there's no point sticking to like, "Ugh, it has to be a hip-hop night" – people just want to have a good time. That's my theory.