Words by Christopher Kevin Au // Photography by Chris Loutfy
Since stepping assertively into the rap game back in 2004, Sydney's own NTER has been one of the underground's most consistent voices, and has just solidified his presence with his debut album, South Side Story.
Releasing last Saturday, the record has landed at the top end of the iTunes and Google Play charts, and if you're familiar with the 27-year-old emcee's followers, the news hardly comes as a surprise. Over the past decade, he's cultivated a fiercely loyal fanbase through a slew of mixtapes and EPs, describing his life on the streets with a no-holds-barred approach. On South Side Story, he offers more turbulent tales from the gutter rap gospel, while also displaying his evolution as an authentic and vital storyteller.
"I want my fans to think that this is the best album to come out of Australia in the last five years. I think this album is that raw and real… I reckon they'll take the album and they'll see what skill I've brought to the tracks," NTER says of his latest work. If it wasn't obvious from singles like 'Welcome to Hurstville,' much of the album revolves around NTER's troublesome upbringing in the suburb. "You can't make the sort of stuff up that I write about, if you didn't come from that sort of environment," he says.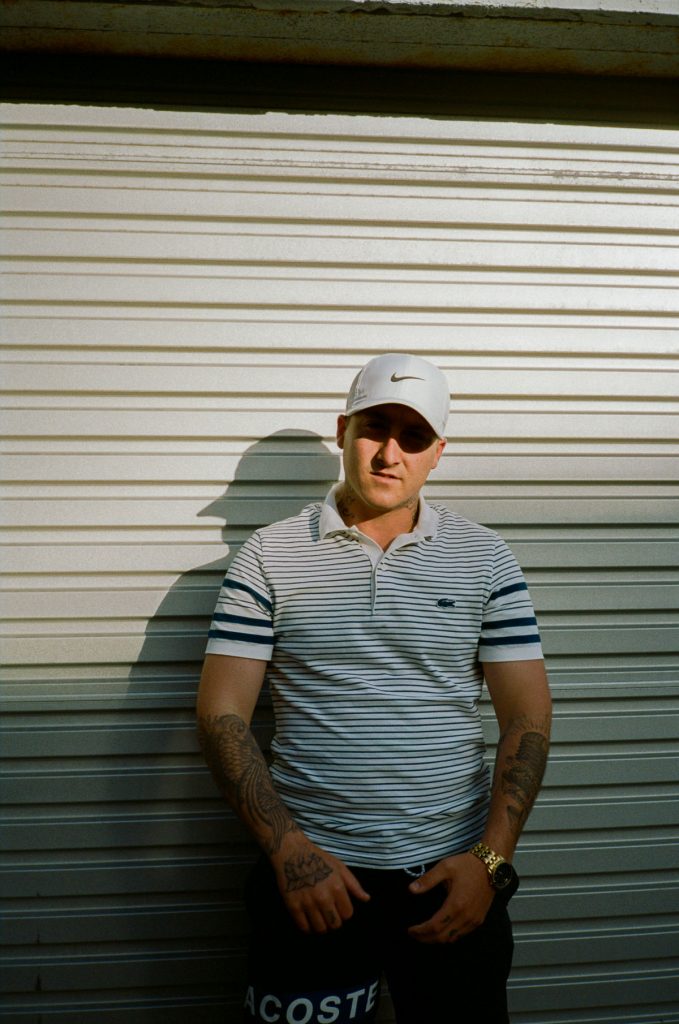 "My mum died when I was a kid, she died of a drug overdose herself. Then I moved in with my auntie, and she was a heroin addict, and it was just an overcrowded house. It was a drug house. Growing up in that environment as a kid, it was fucked, it was hectic. You've seen some things and done things that no normal 10 year old should be doing. He should be out playing soccer, not selling drugs at 10," he continues.
The majority of the album was produced by Sam Mason, who matches the lyrical content with some equally rugged beats, drenched in Golden Era influence. The two recorded the project in a DIY studio, adding to the raw aura that surrounds South Side Story. Considering the whole package, it's easy to see how NTER's music is speaking to disenfranchised youths across the country, many of whom are troubled with the same issues that he faced as a child. Moreover, when NTER says that he's "gonna save all these kids like my name was Coach Carter" on album closer 'Real Gutta Music,' it's entirely believable.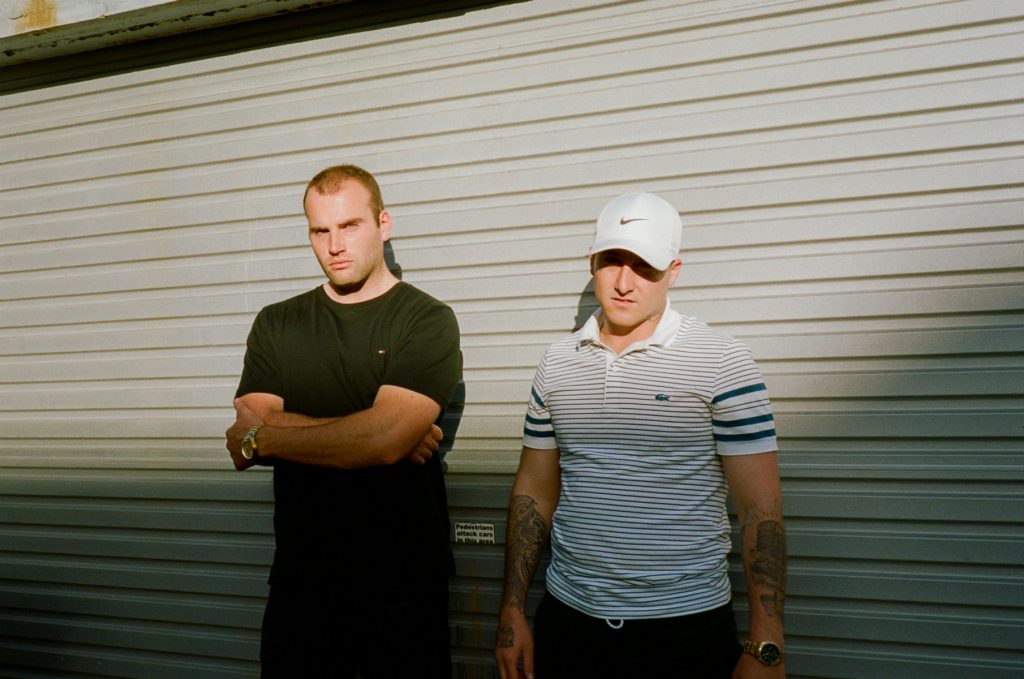 On any given day, NTER's inbox is inundated with messages from fans, and he admits that the process can be draining at times. "It's like I'm a personal psychiatrist, and it's hard to deal with other peoples' shit when you got your own shit going on," he says. Most recently, NTER overcame a bout with cancer earlier this year, which he describes as just "another obstacle." Still, he insists that if he's "helping people get through their struggles and I'm saving lives, then I don't need to make money off of music. That's a big enough pay cheque as it is… that's successful to me. I'm just happy doing what I'm doing."
It's a fatherly outlook that's undoubtedly been influenced by raising his own four children. "Being a father has changed me a lot, I wouldn't be out there doing shit to get me locked up, because of my kids. There's things that happen behind closed doors, you do what you gotta do, but yeah – I think being a father has changed me a lot. It's saved my life, to be honest," he says.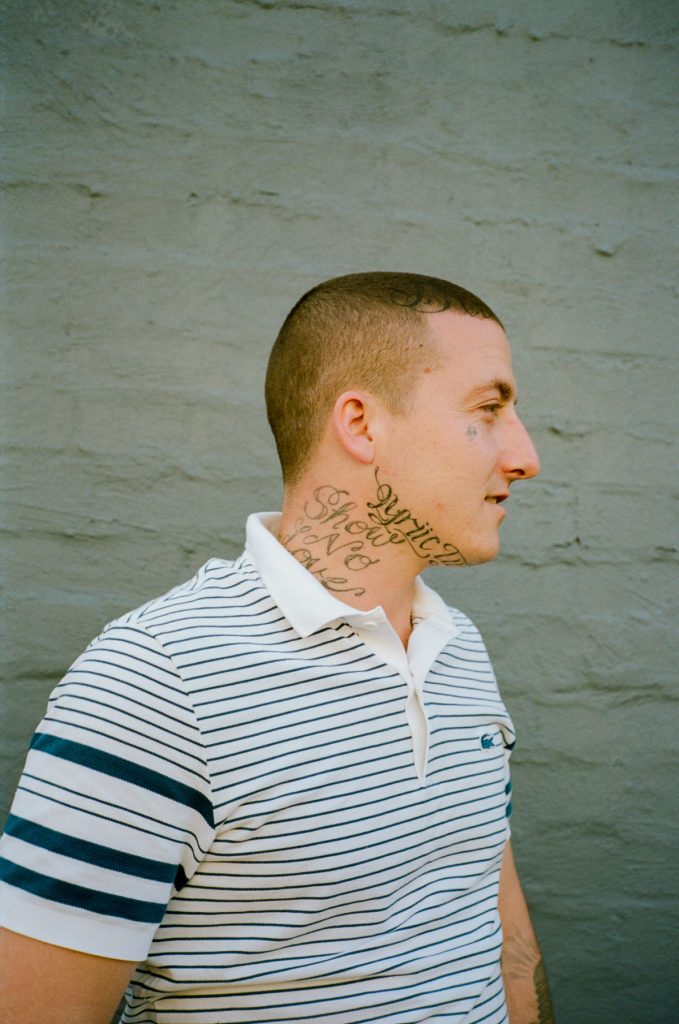 Aside from NTER, the album features multiple appearances from Abel King, Emily Blake on the surprisingly sun-soaked 'Wanna Do Right,' as well as Merks, Luxury and Jugada from his Trap Runners clique. NTER is confident in his rap colleagues, with plans for a Trap Runners album coming in 2018. "We've got something that nobody else in Australia has got. I think I've got the best artists from the gutter rap genre in my crew. Around Australia, hands down, we'll go against anybody track for track, battle anything… You want to give us a track? We'll murder it, anyone. That's just how it is," he says.
On the international side of things, producer Sam Mason threw NTER a curveball when he introduced Compton veteran MC Eiht for a guest feature, who raps on the smooth, rolling bass of 'My Hood To Your Hood.' NTER was pleasantly surprised by the proposition, recalling how "Sam Mason goes, 'Can you do me a favour? Will you do a track with MC Eiht?' And I'm like, 'Yeah, are you sure I'm doing you a favour? You're doing me a favour!'"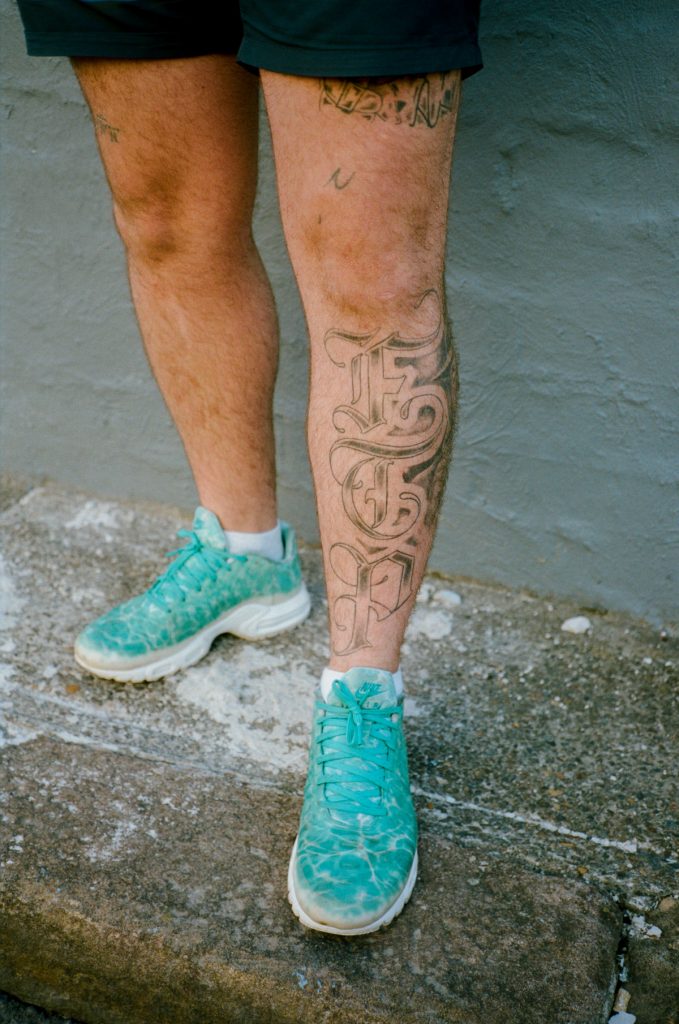 NTER laid the foundations for much of the gutter rap scene when he emerged as a member of the infamous Sydney Serchaz in the noughties. Their brash anthems were favoured by hooligans in top-tier Air Max and paint-stained sportswear, and kept on high rotation at Sydney's train stations from the inner-city to outer suburbia. In 2017, it feels like Australia's underground is once again moving to the forefront, and while NTER does name check some rappers he enjoys listening to – Kogz, HUSKii BEN and longtime collaborator, Gravy Baby – he's keeping his clique tight.
"I think it's overcrowded to be honest," he says of the current gutter rap landscape. "I don't really fuck with many people from the scene, just because you can't trust people these days… I don't think it's in a good spot to be honest, that's why I'm trying to go hard, so I can push out all the people who don't deserve to be there. And that's why I call myself the king, because there's no one doing what I've done. I'm unsigned, but I've got more views than signed artists. I've got more following than signed artists, you know what I mean?"
Following the release of South Side Story, NTER has a three-year plan to dominate the game further. He's currently planning a tour as well as another solo album, where he'll "still keep it raw, but I'll switch it up a bit." There's also the aforementioned Trap Runners album, so it doesn't sound like NTER is letting up anytime soon. "I'm hungry. I just want to demolish everything that anyone puts in front of me," he says. "I'm going to hurt the game. This year, next year, and the year after. I'm going to hurt it, badly."