While the future of Outkast remains uncertain, one half of the legendary duo, Big Boi will be returning to Australia in March 2018.
From the Dungeon Family days to the global success of Outkast singles like 'Ms. Jackson,' Big Boi has long cemented himself as one of hip-hop's most eclectic and consistent stars. His most recent album, Boomiverse was again hailed by critics and saw him collaborate with fellow Southern staples like Gucci Mane, Killer Mike, Jeezy and the late, great Pimp C.
Having been announced on Golden Plains' 2018 lineup last month, Big Boi has now added additional headline shows, which also stand as his most intimate yet. The lucky cities in question are Melbourne and Sydney, who will witness Daddy Fat Stacks live at 170 Russell and The Metro Theatre respectively. These shows are looking to be some of the year's funnest thus far, and after Outkast's tear-inducing performance at Splendour in 2014, we have some very high hopes.
Tickets go on sale on this Friday, November 17 from 10:00am AEDT – find more information here, and see the dates below:
https://www.youtube.com/watch?v=VDLDVPV8kDE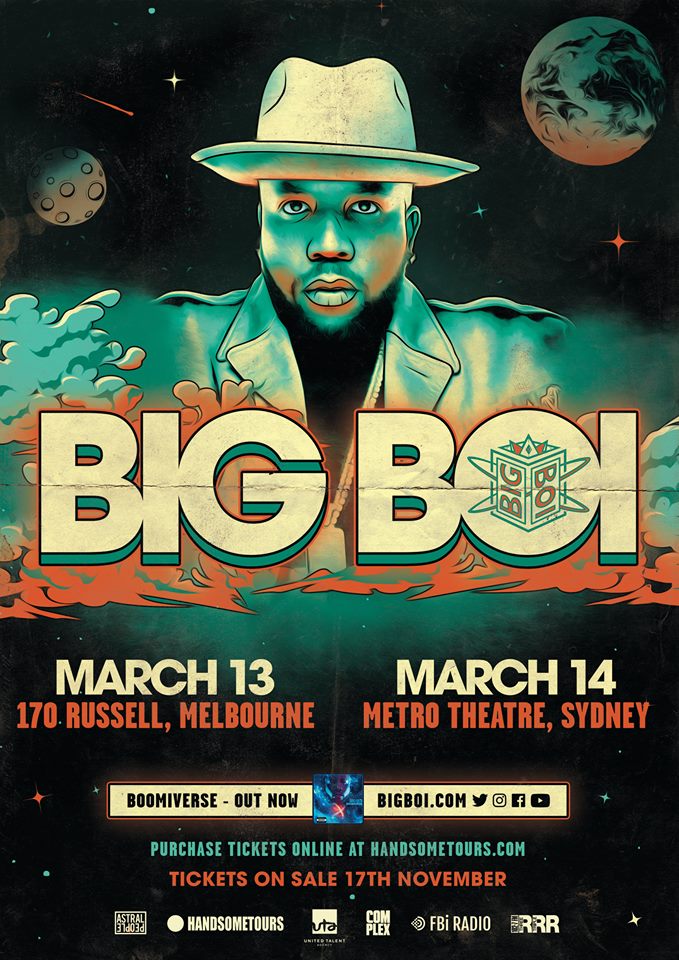 https://www.youtube.com/watch?v=k72e-JFq-r0