Yesterday, Splendour in the Grass announced their massive 2018 roster.
Kendrick Lamar, Lorde, MGMT, Vampire Weekend and Miguel were just some of the heavyweights listed for the Byron mega-festival which hits on July 20-22, but it seems like another superstar was very close to signing on for Splendour. After yesterday's announcement, billed artist Albert Hammond Jr (read our interview with him here) posted a flyer on social media about the gig. As noted by Music Feeds, his flyer contained two names that didn't appear on Splendour's version: SZA and Johnny Marr.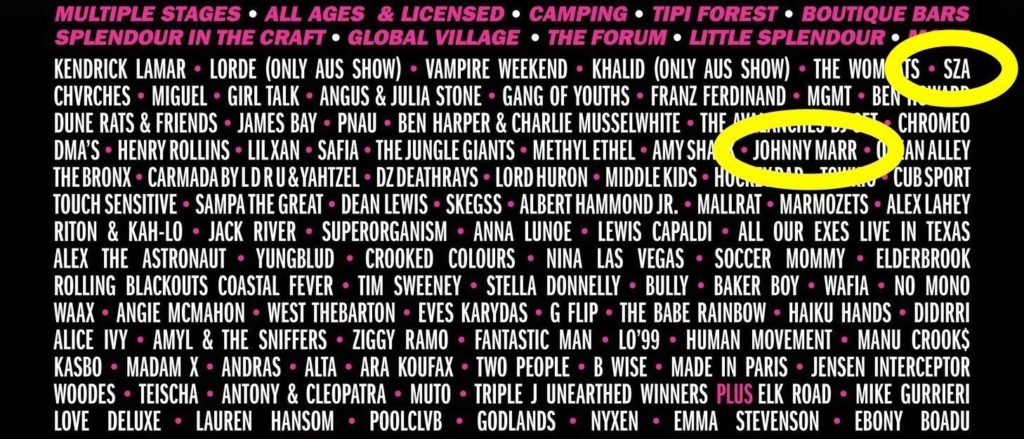 Furthermore, Hammond Jr's version didn't feature Hilltop Hoods, who are appearing at Splendour 2018. His Tweet has since been deleted.
After releasing one of 2017's best albums in Ctrl, SZA made her spectacular Australian debut in January this year, appearing at FOMO festival as well as her own headline performances. Earning widespread praise for those shows, we'll have to wait a little longer for SZA's return – but for now, we'll just have to settle for the hundreds of other acts announced yesterday.