She began teasing the video on her Instagram last week and today M.I.A. has released the full visuals for a new track, P.O.W.A.
It's her first new track since releasing her album AIM last September (an album that saw her team up with Zayn Malik, among others). The self-directed video sees the trendsetter swanning around in colourful get-ups (pink veils, floral jumpsuits) in isolated locales; at one point she's joined by back-up dancers in orange bucket hats.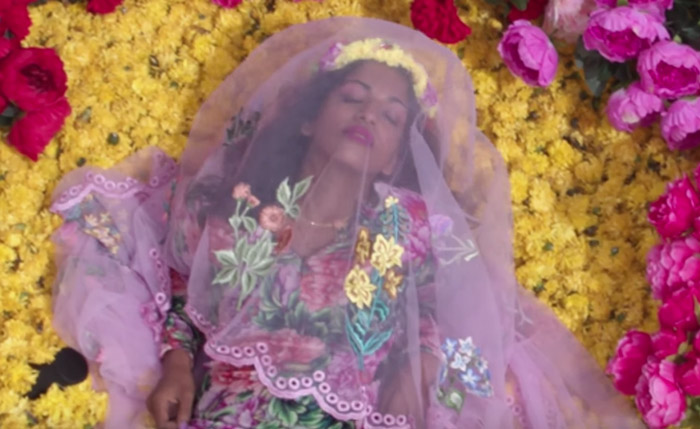 The track's built around a sample of The Marcel's Blue Moon, and the always fearless M.I.A. makes it clear she's the black sheep of the female musician family: "I'm not Rihanna/ I'm not Madonna/ I'm not Mariah, or Ariana." She also takes aim at Trump.
Prior to her AIM album coming out last September M.I.A. worded everyone up that the record would be her last and that she wanted to retire, but here's hoping the release of P.O.W.A. means she's had a change of heart! In any case, we know she's curating the 2017 edition of Meltdown in London this June. Watch P.O.W.A. below: