Eves Karydas lifts the curtain on her latest clip.
Dropping earlier in the month, the latest single from the Brisbane based indie-pop artist, 'Complicated' is proving to be a bit of a stayer. Amassing bulk spins on triple j and thousands of streams, the track's catchy AF chorus and bubbly verses are irresistible as Karydas shows off her knack for hitting that melodic sweet spot over and over.
Today though, we thought we'd take a look at the accompanying visuals. Here, we see Karydas wandering through a world frozen in time, a world where the mannequin challenge never stopped. It's probably super obvious to all the tech-heads out there, but to us, the video was a little bit of a mindfuck – and it still is.
https://www.youtube.com/watch?v=T6atn6gxAjM
We had Eves send over some BTS shots to give us a little look at just how it went down on the day of shooting. Check them out below, along with captions from Eves herself and head here to buy/stream 'Complicated':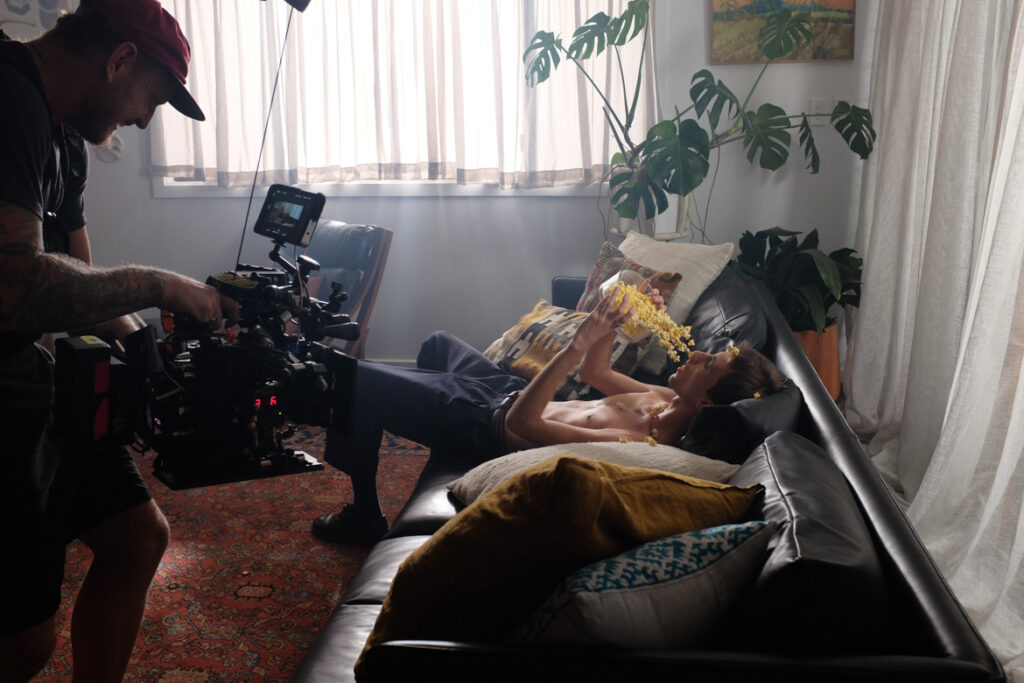 It was fascinating watching the VFX team put together these still life moments. Each individual piece of popcorn was skewered onto a fine bit of wire. Painstaking, but the end result was so worth it.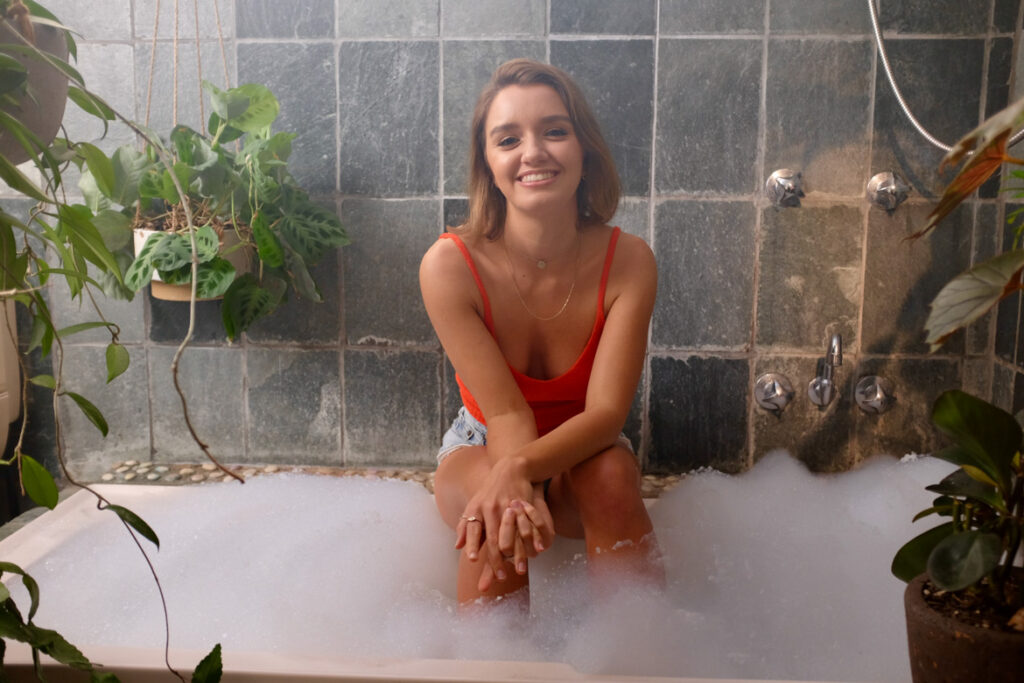 This bath scene was the final scene we shot. We had one take. Here's me pretending to be chill about it. In the final edit you'll notice the amazing VFX bubbles they added.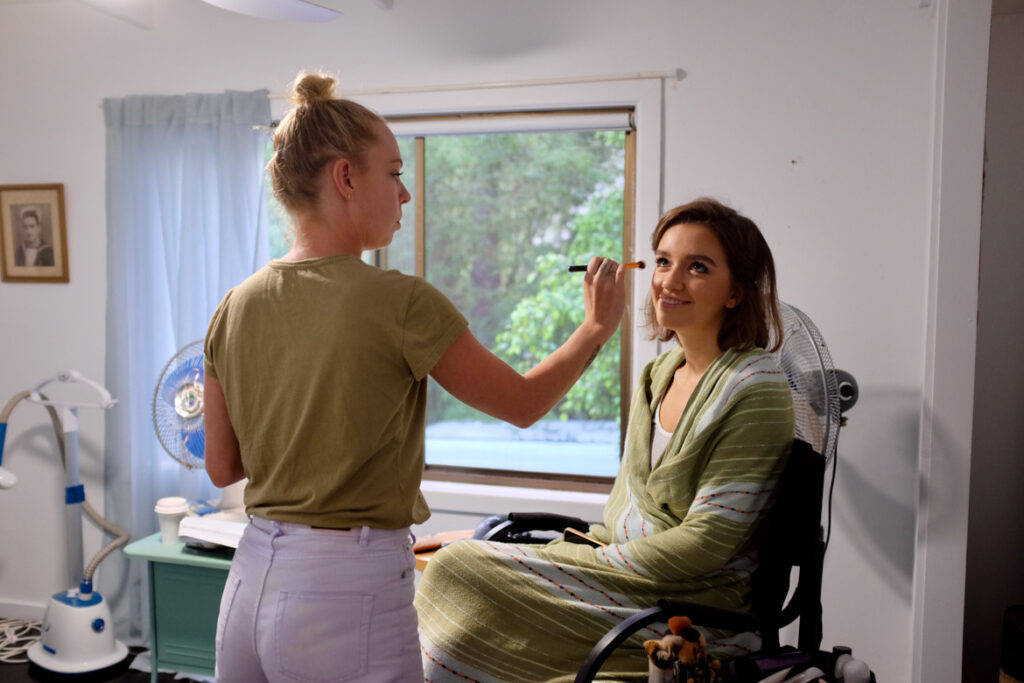 "Snug as a bug in a rug". It was actually pouring rain outside for most of the day.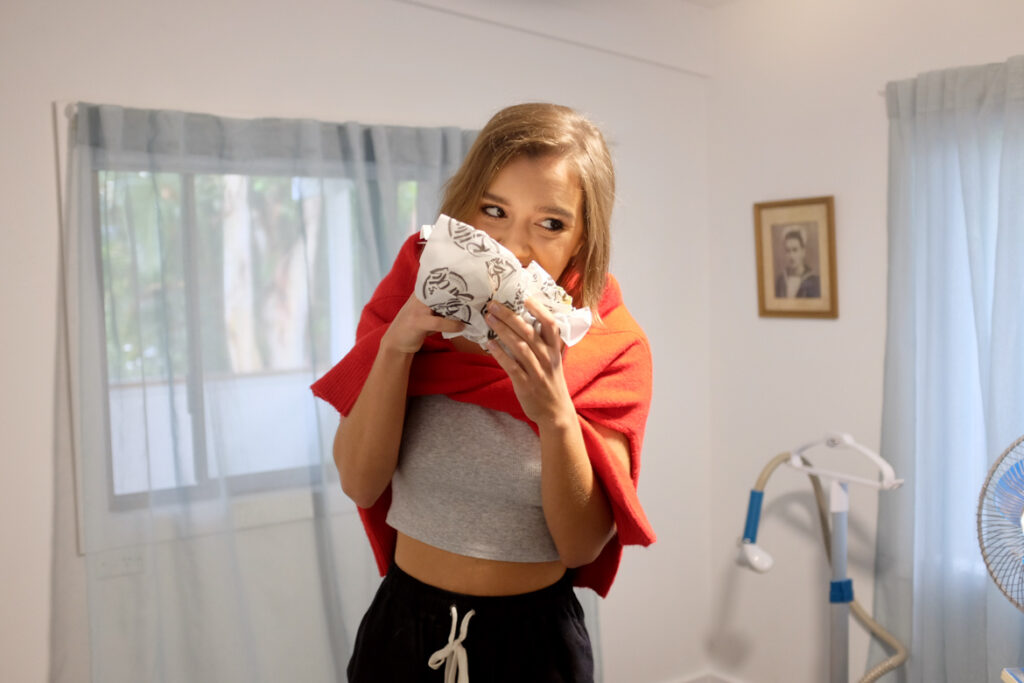 Nothing quite like an egg and bacon roll, am I right?!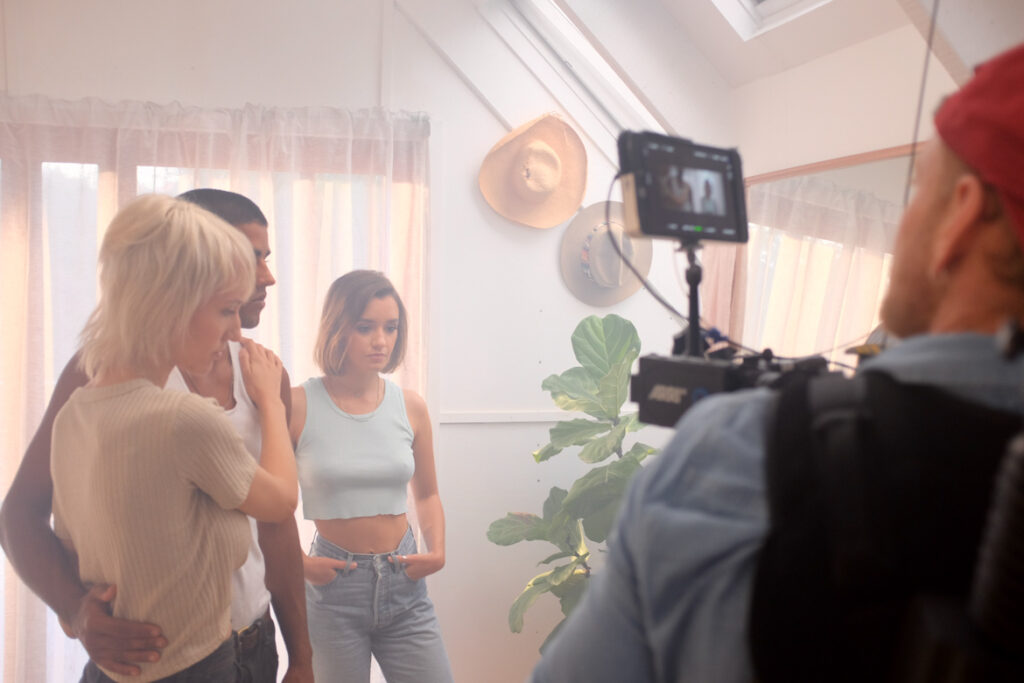 This is one of my favourite set ups. Aside from the fact that my cast are GORGEOUS, I loved the use of lighting in this scene.. it's so warm and nostalgic.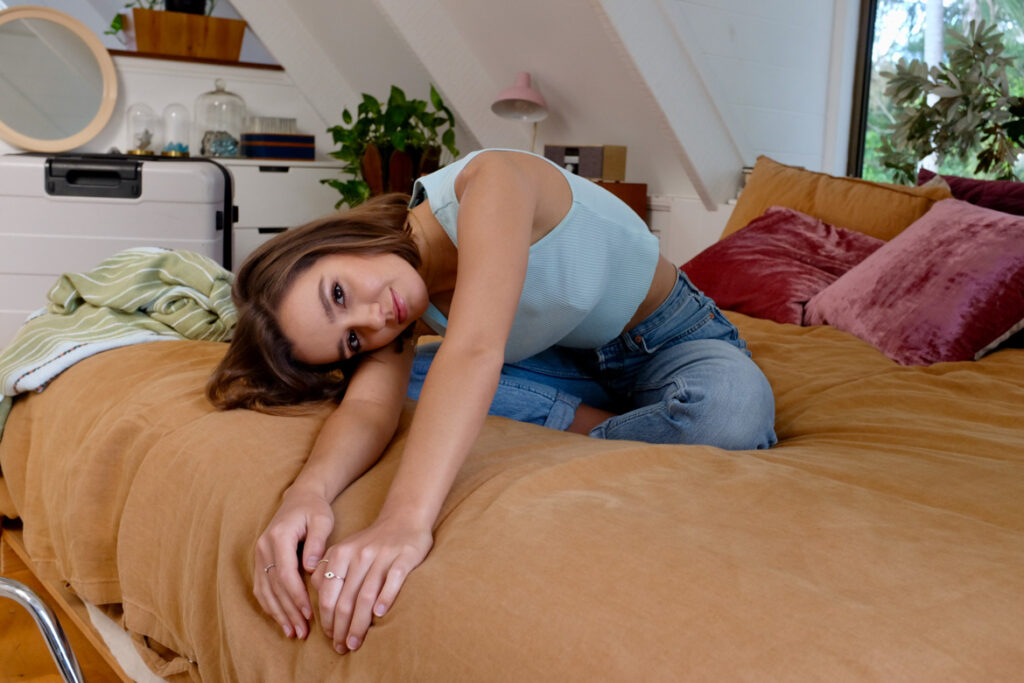 "Wish I had a clue, had it figured out, but I really don't" so let's sit like this instead! Between takes on the opening scene.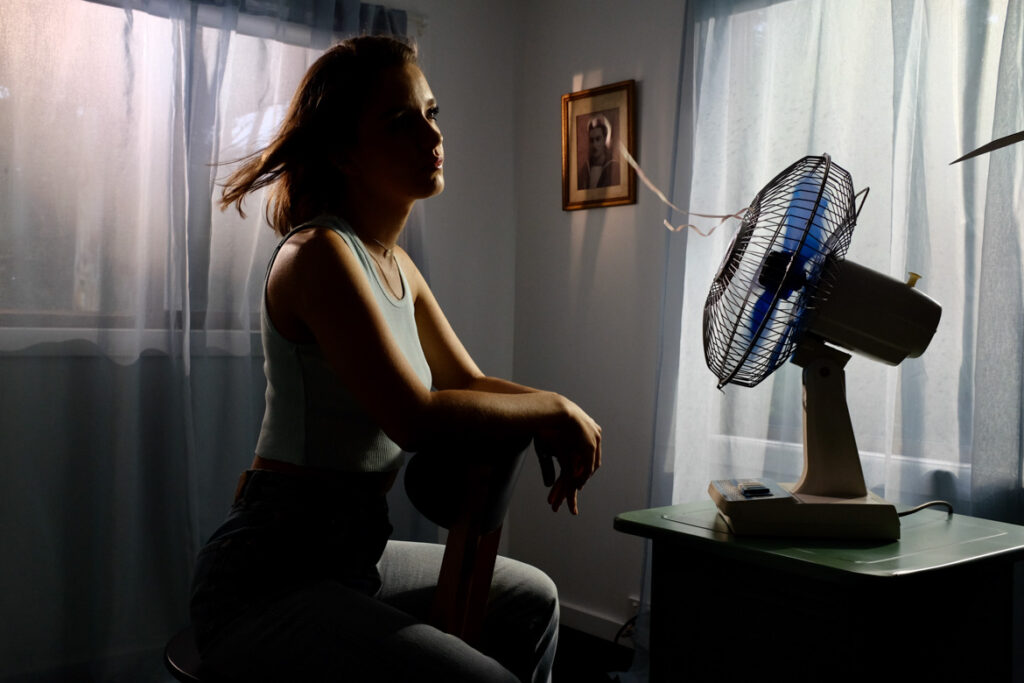 I was really intent on having a portrait of my Papou (grandfather, in Greek) in the video. This is his military portrait. He passed away just before I wrote Complicated which lead to me writing about him in the song. It only felt right to get him in the video too.. <3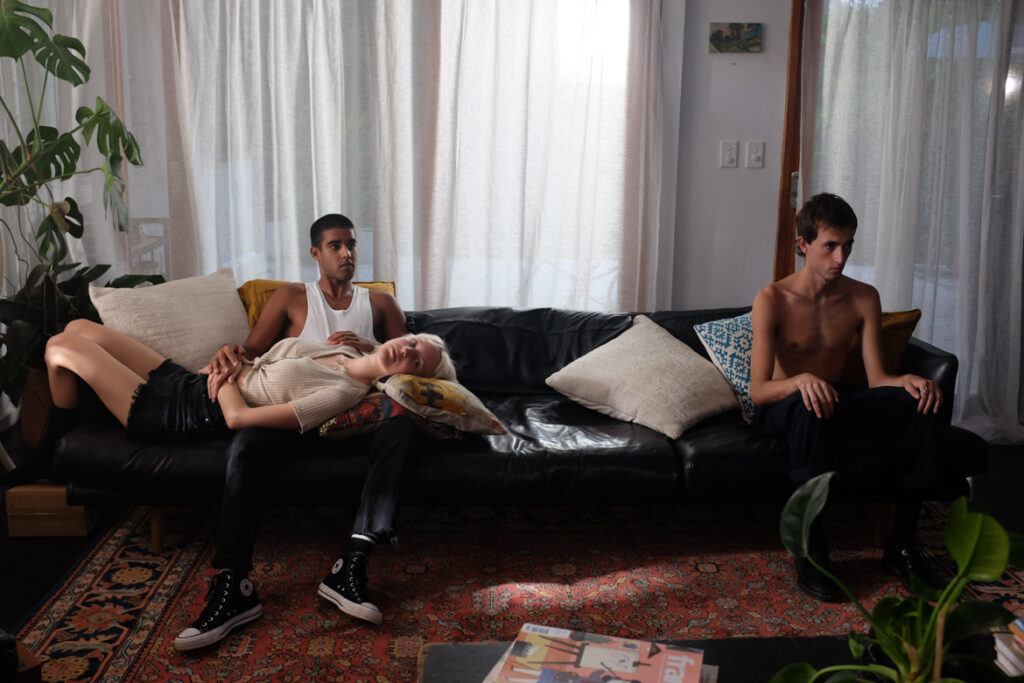 Another great shot of my amazing cast, frozen in time. The video was shot the week before lockdown was put in place.. little did we all know we'd all be frozen in time for real a week later.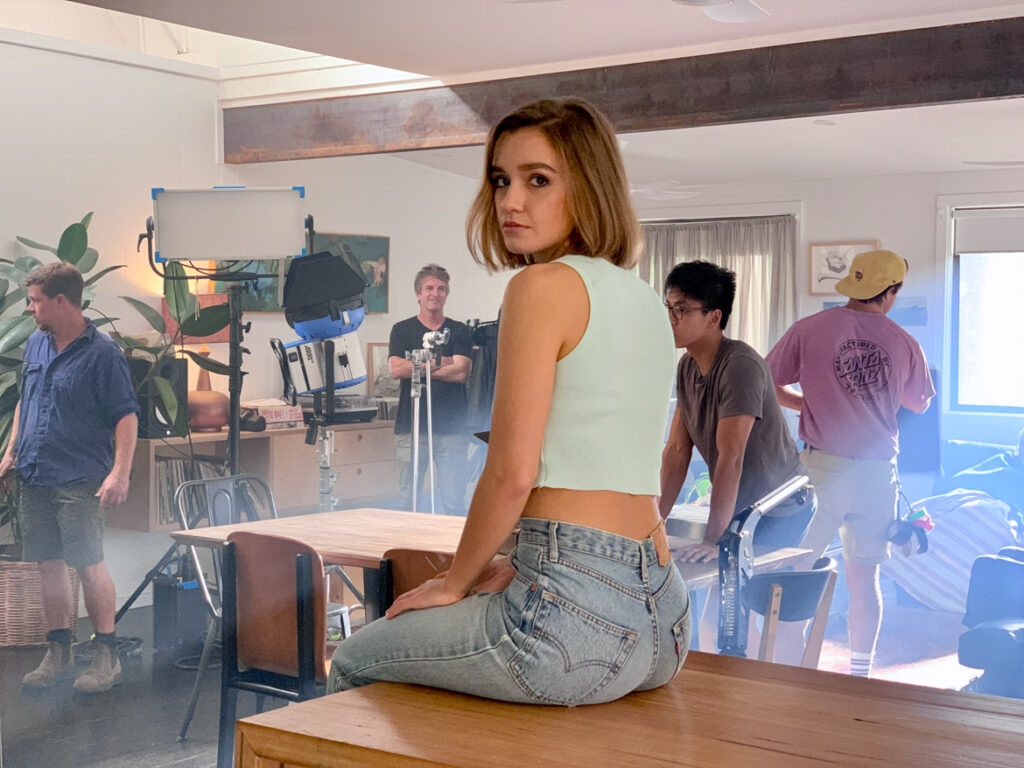 Me being very helpful while everyone else slacks off!!!!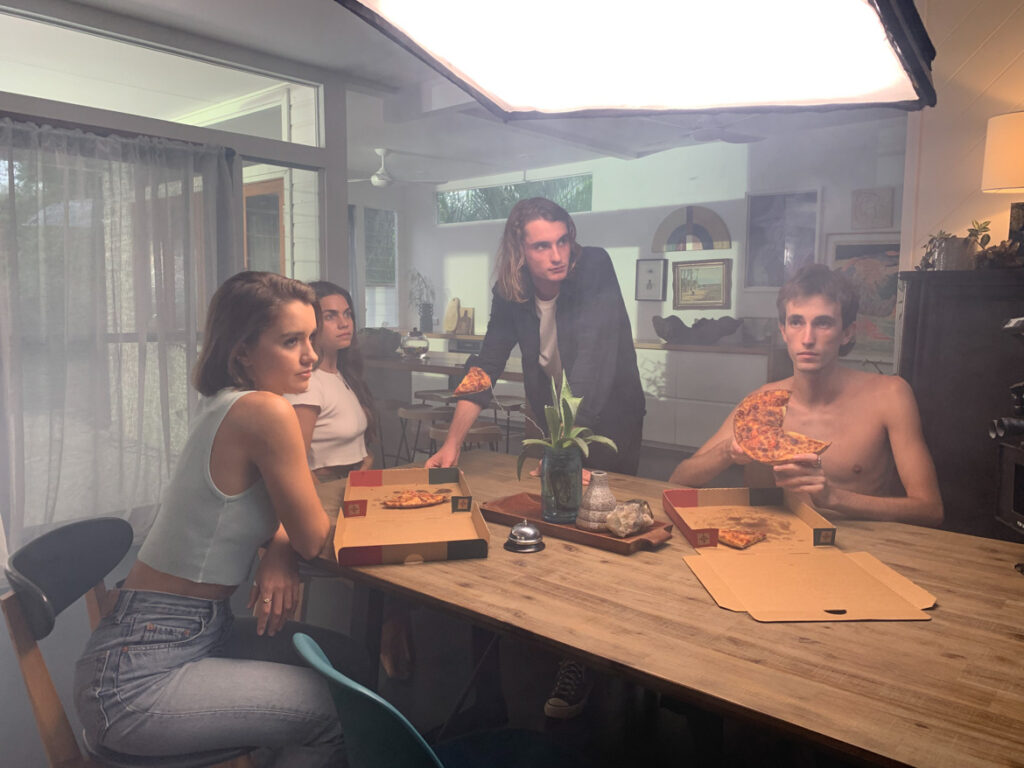 I really have to give it to the cast… they had to hold still for the length of the song, over and over. They weren't even allowed to blink. After hearing "cut!" and I'd look over to see tears streaming down their faces. They did a brilliant job though, and I promise *no cast was hurt in the making of this video*.