Have you checked out Georgia Mulligan yet?
Having just released her sophomore EP, Mirror, Sydney singer-songwriter Georgia Mulligan has expanded on singles 'So Long' and 'The Dark', inviting us further into her swaying, introspective, and melancholic world. The songs trace an array of emotions that one might feel over the course of a relationship (or many), with Mulligan's brooding vocals taking centre stage over a backdrop of sombre guitar strumming. It's both vulnerable and mature – an impressive release, especially considering it's only her second EP.
We're not the only ones impressed by Mulligan either. After supporting Julia Jacklin locally she was asked to jump on board to warm up the audiences at Jacklin's sold-out run of UK shows. Here, we look at some snaps from that trip with comments from Georgia herself, and be sure to head along to Golden Age cinema this Saturday where she'll be launching Mirror with support from Motion Sickness (info here).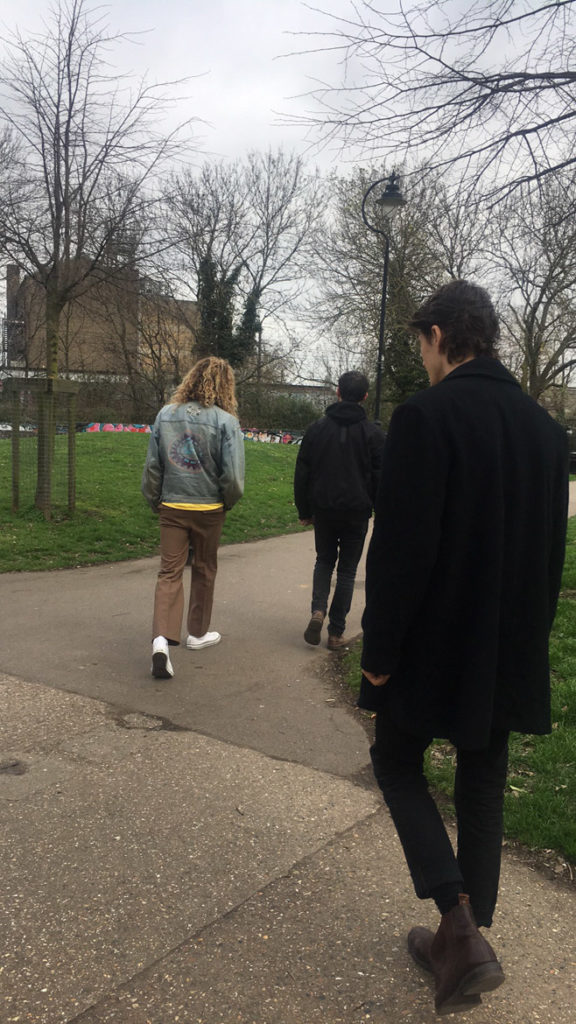 Straight off the plane – wandering around in London trying to stay awake.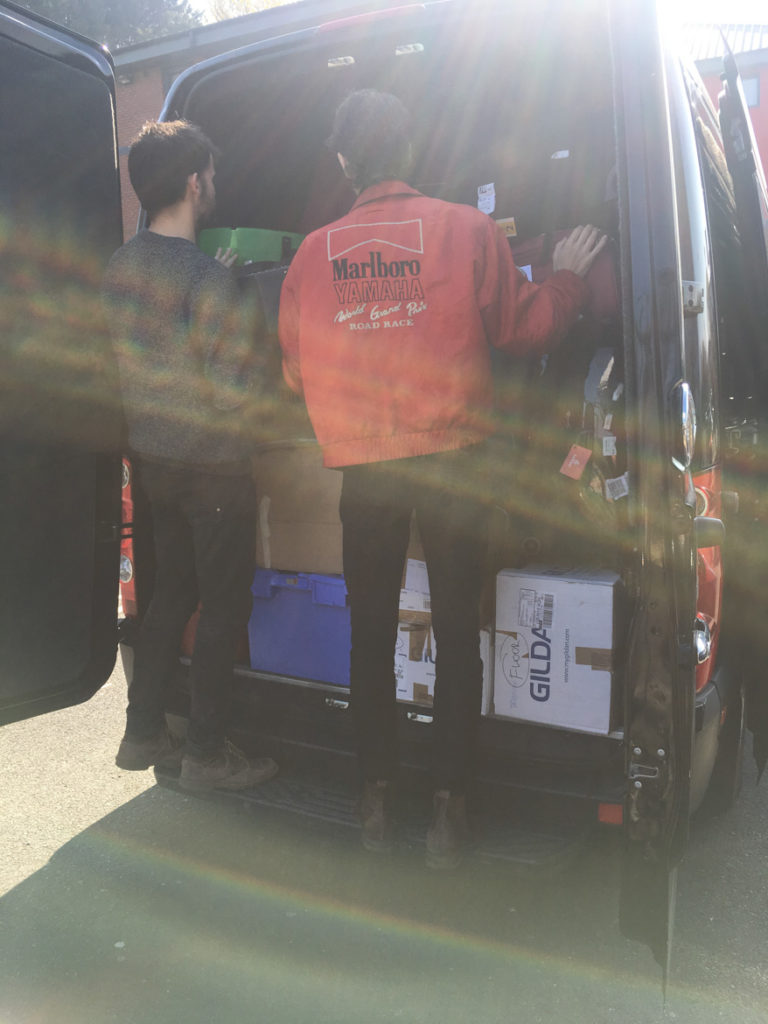 Seb (top-notch Tour Manager) & Harry (bass, stage moves) orchestrating a Good Pack of the tour van.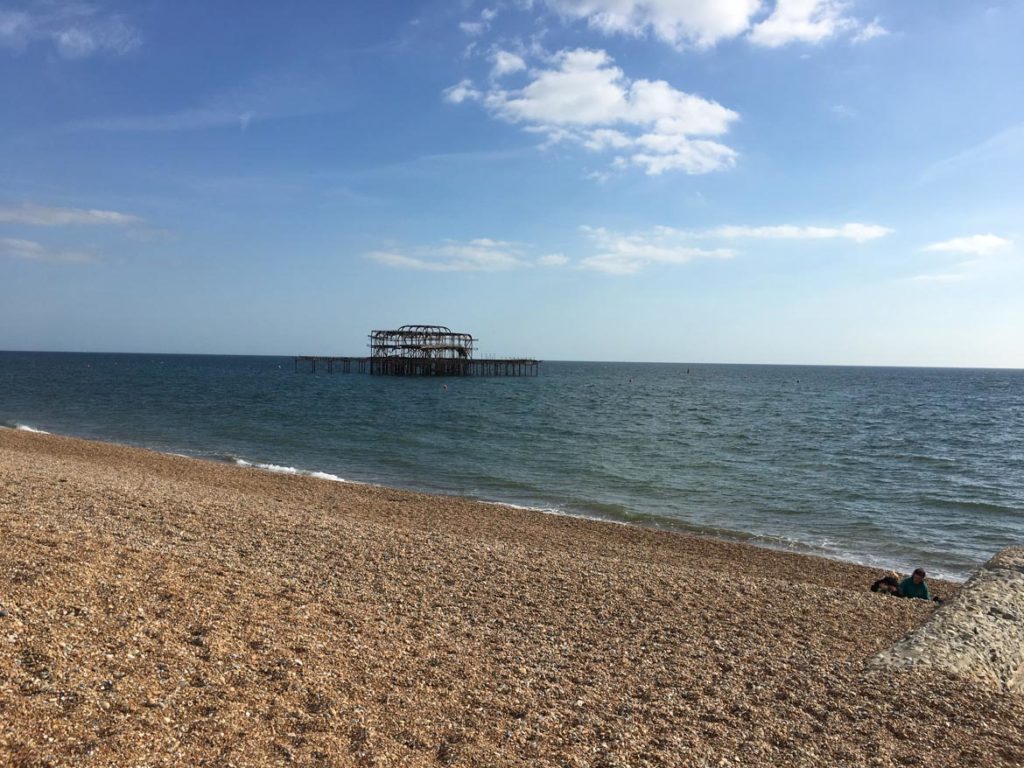 Brighton.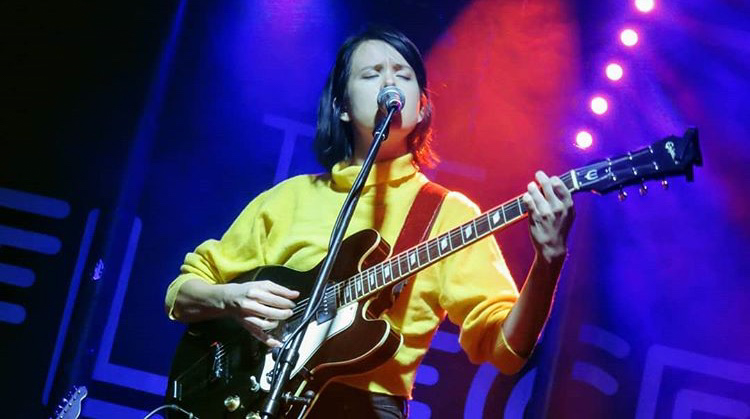 First opening set. Image by Charlie Salter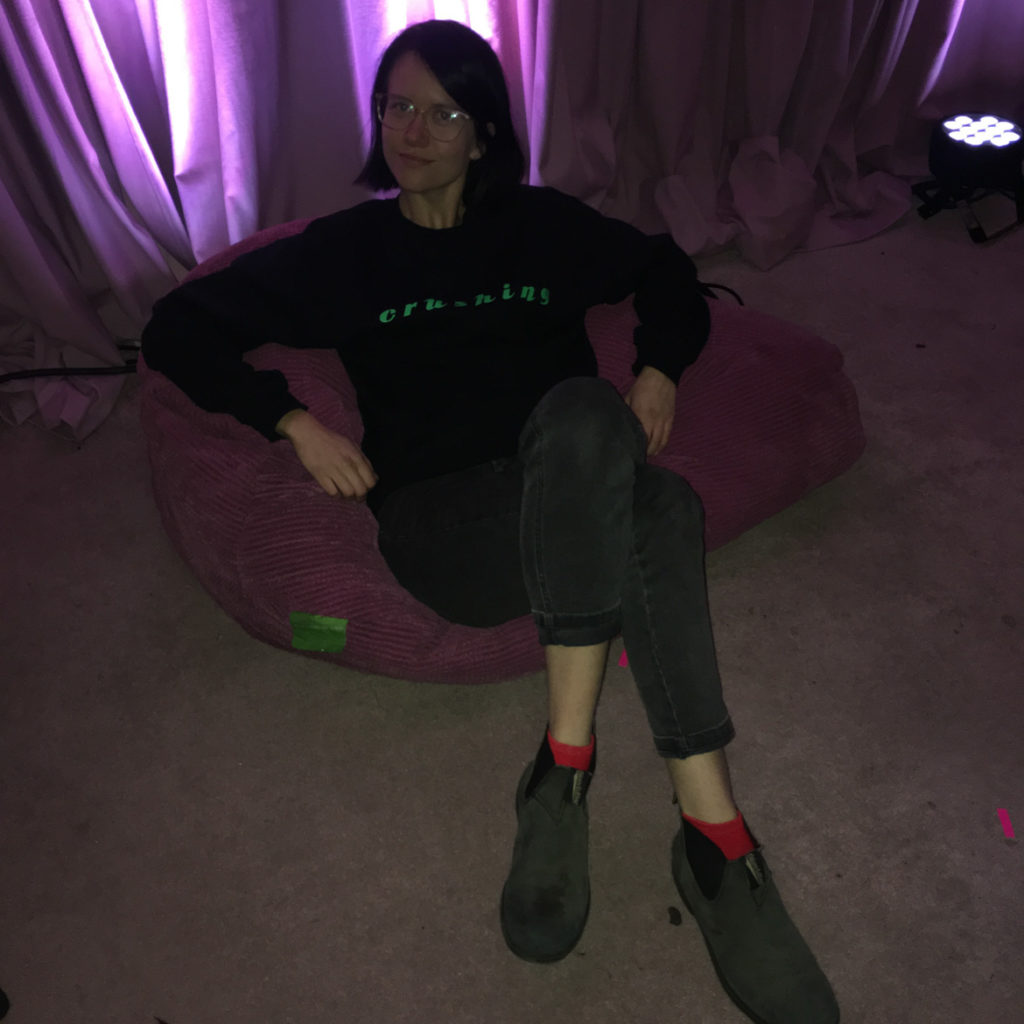 'Hi can you please take a photo of me for social media so I can say I am about to play in Manchester thanks'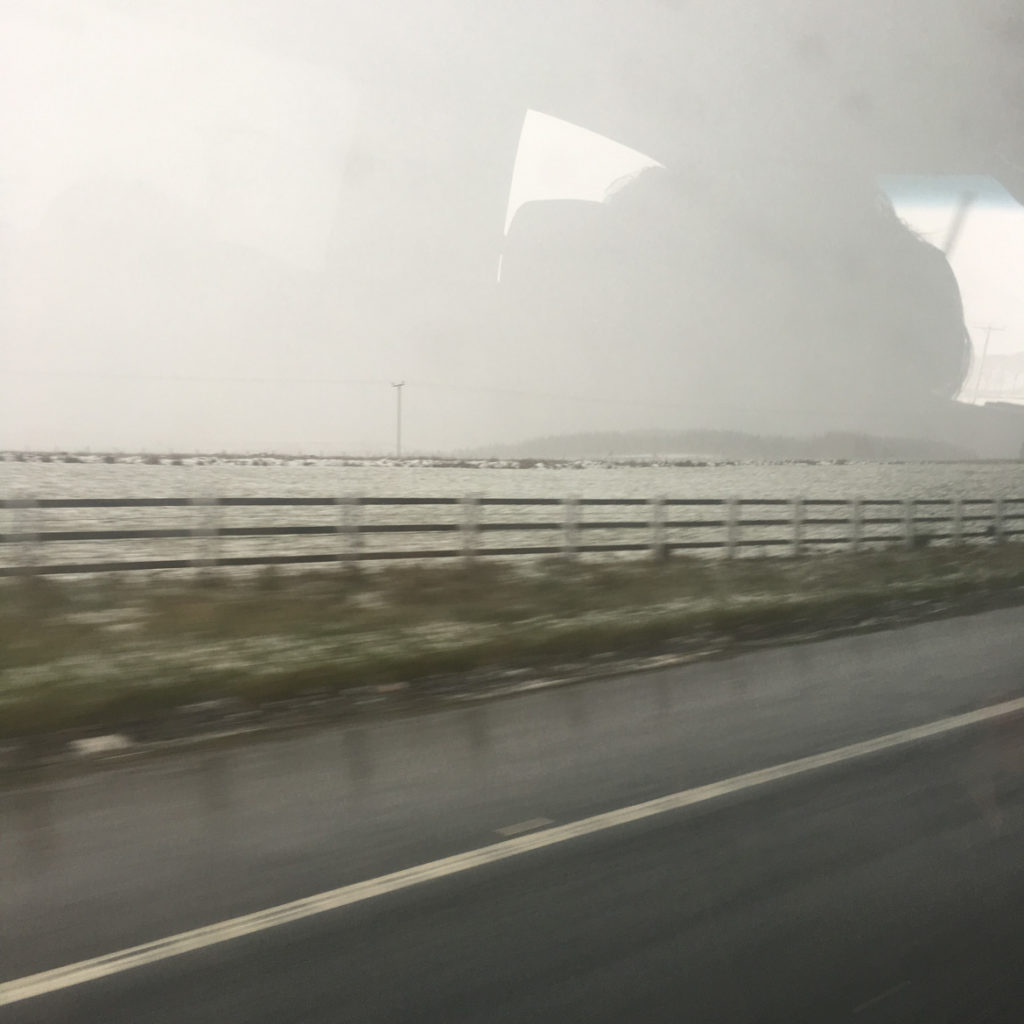 SNOW! Probably somewhere between England and Scotland, likely in the vicinity of TEBAY (fanciest servo ever).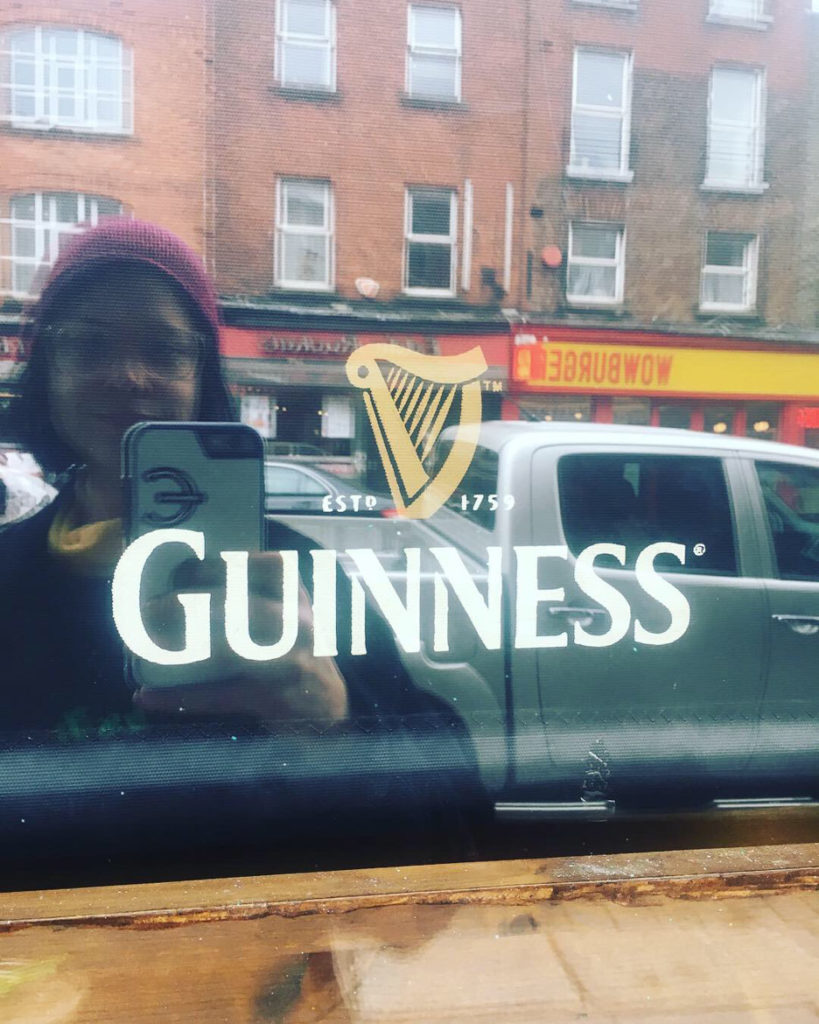 Hello Whelan's! Stoked to be in Dublin for the first time.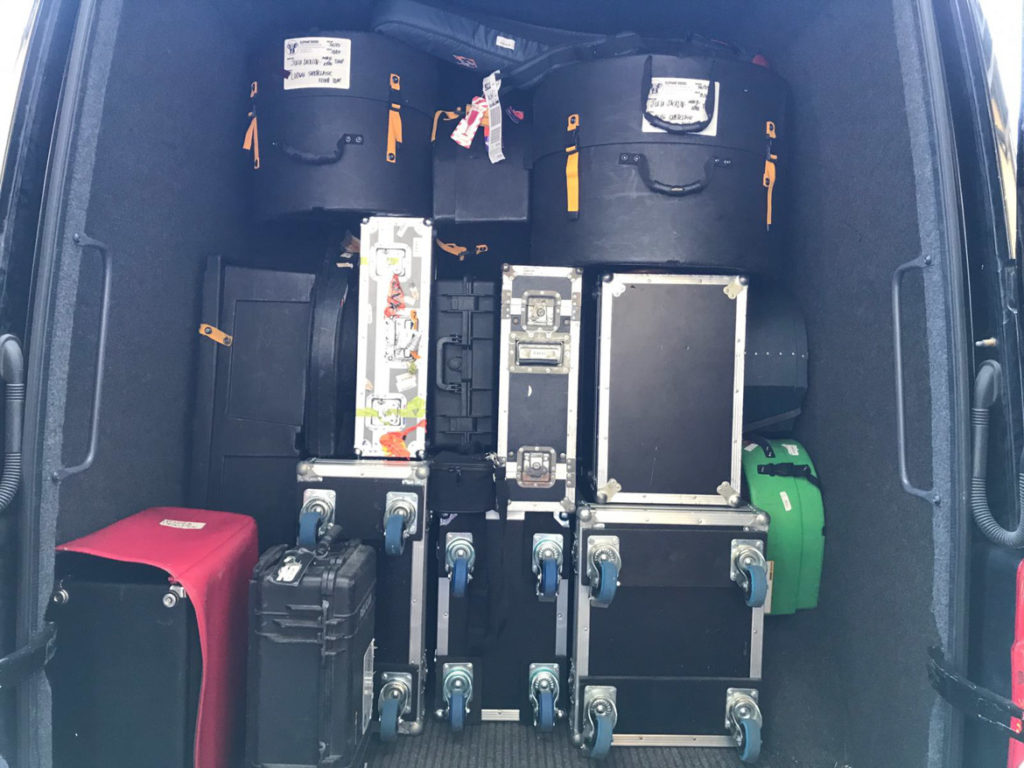 Good pack.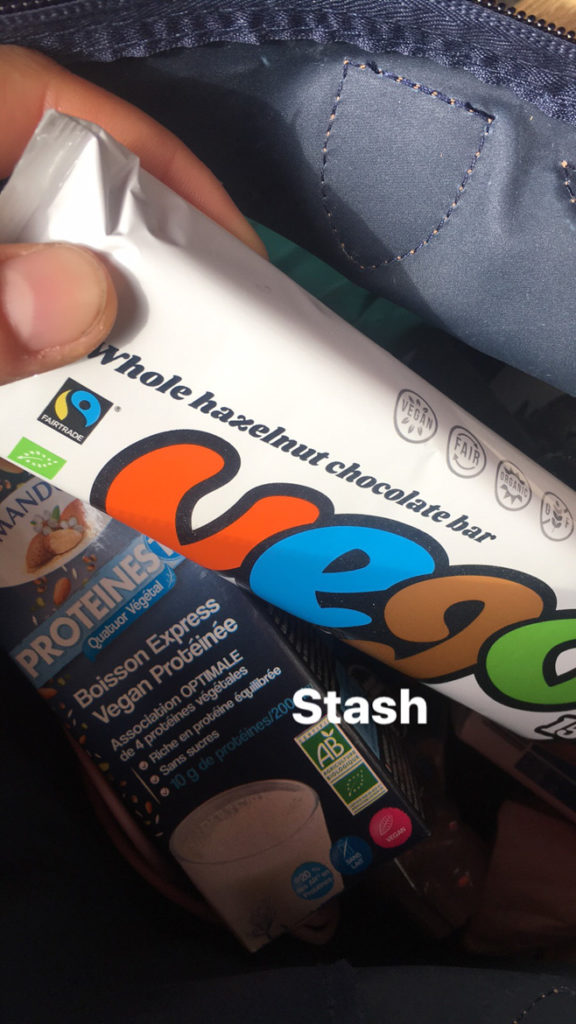 Being the token vegan was surprisingly easy in the UK and EU, but it was always fun to stock up on snacks when I came across a health food store to survive the long drives with only service stations in sight.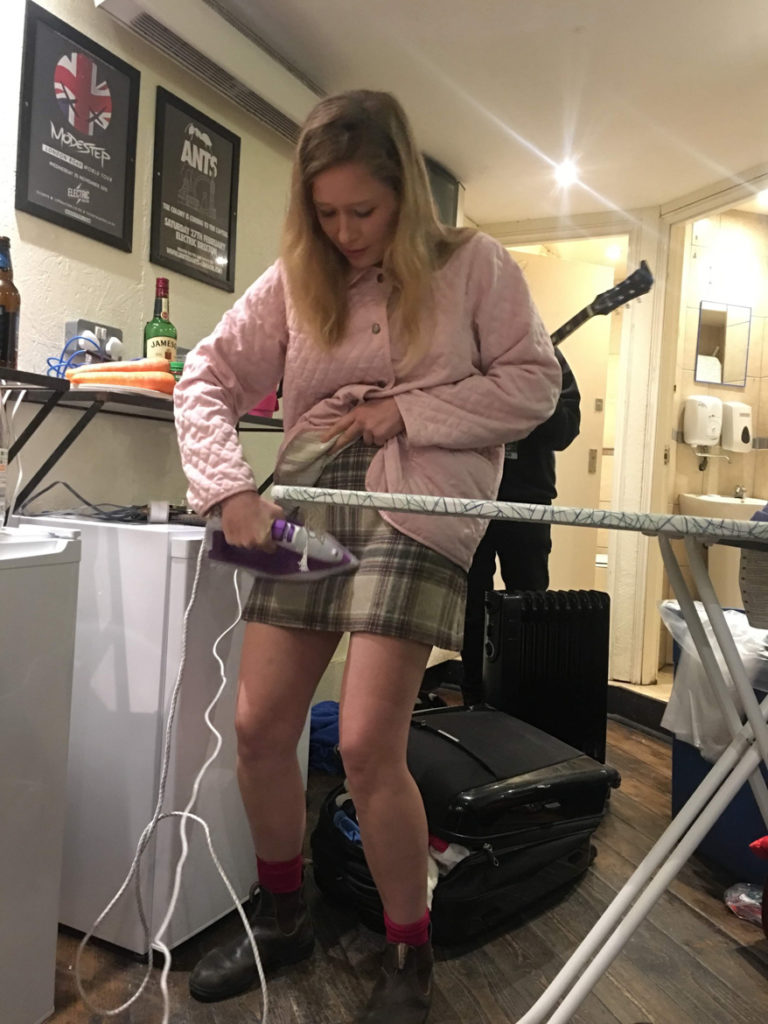 When touring in the United Kingdom, it is of the utmost importance to pay close attention to the details of one's ensemble.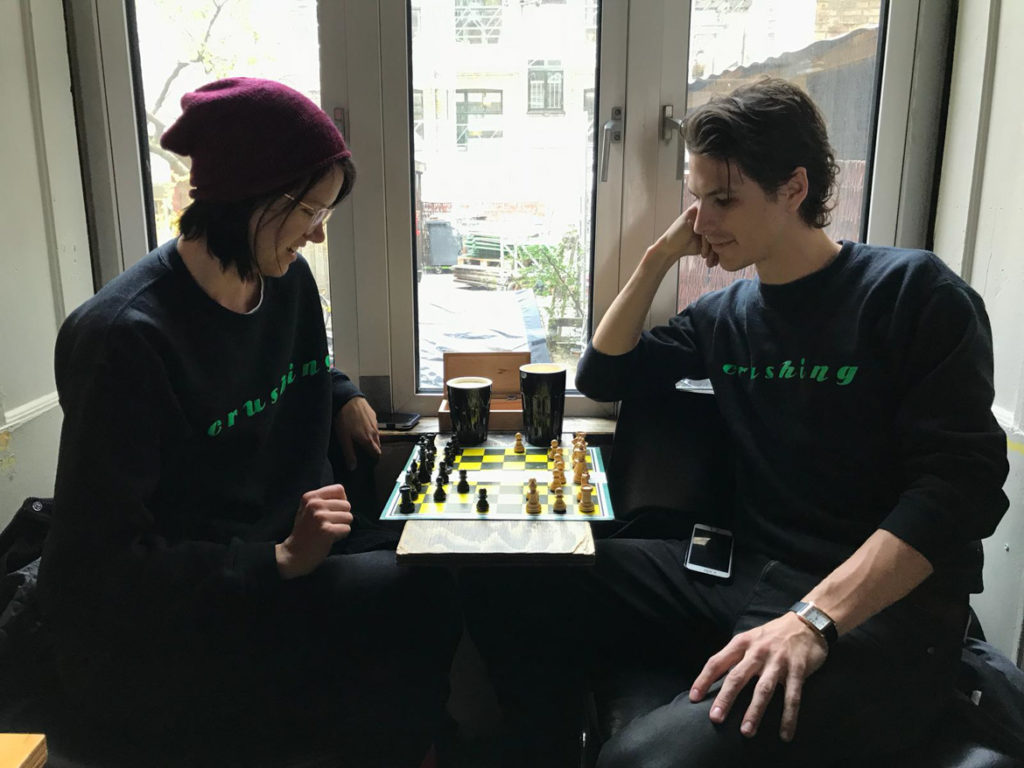 Not that great at chess. Very good at killing time before soundcheck. And casually rocking matching merch.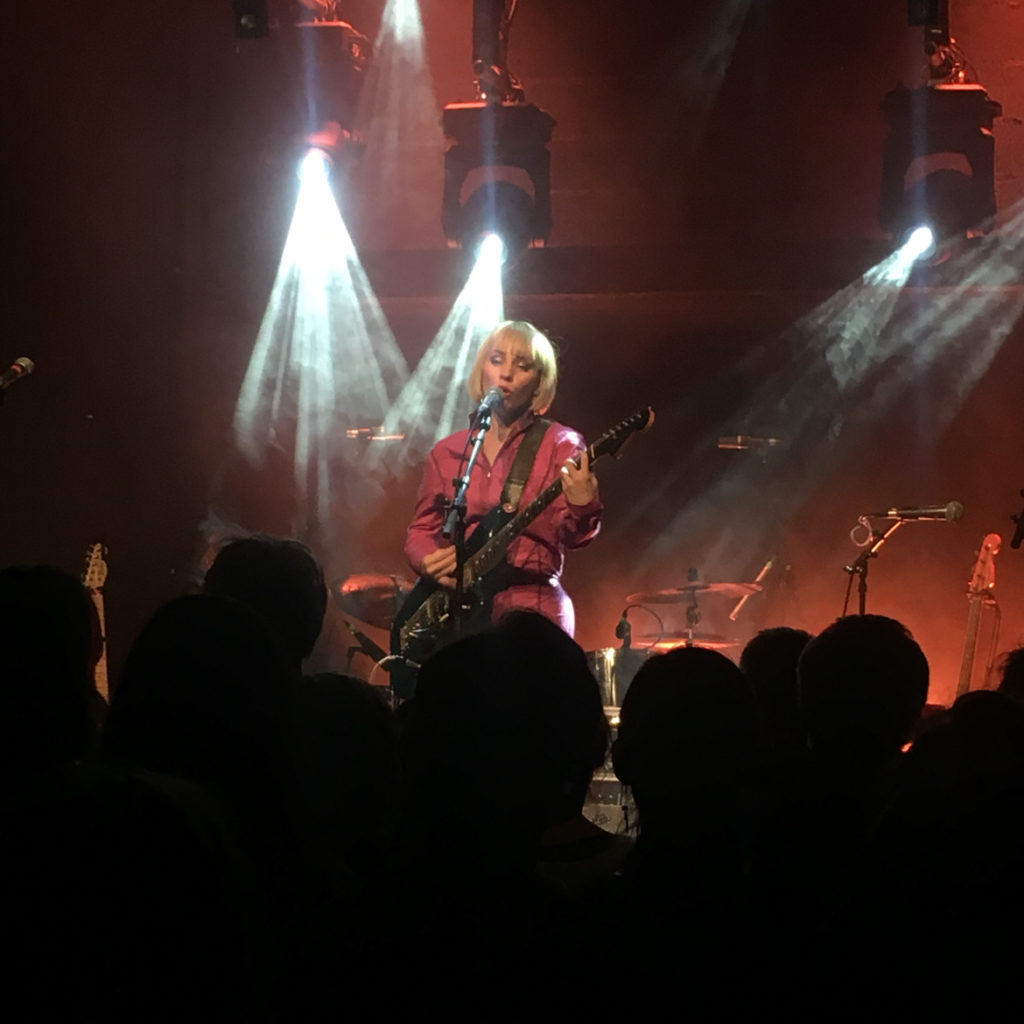 London – The Electric, Brixton. It was a real treat to get to see Olympia play every night as main support for Julia. With a band in the UK and solo for the Europe shows, every night was daring and engaging.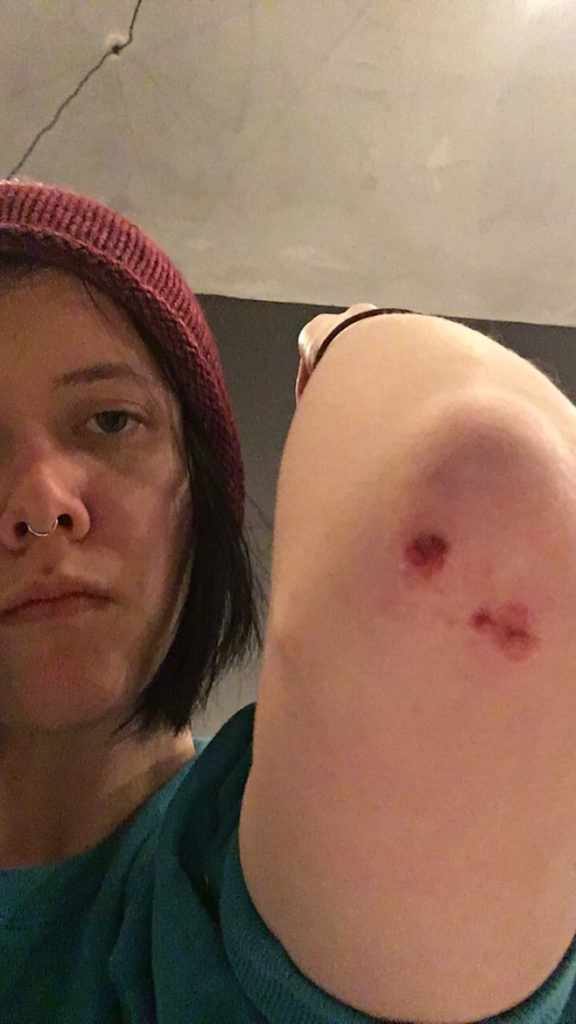 STACKED IT. Sprained my ankle and also had a big bruise on my butt (not pictured, you are welcome). CAUSE: Jumping up and down and falling off a curb after being in the tour van for 7-8 hours. TREATMENT: Selfies, beer.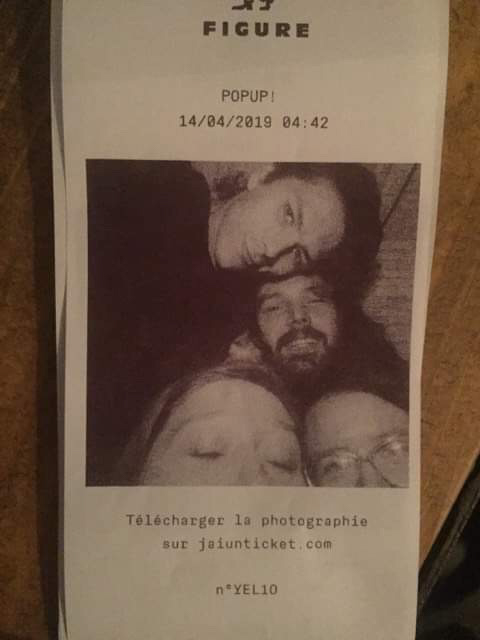 Squished into a photo booth at Stella Donnelly's show in Paris on our last night of the UK/EU run. (Is everyone sitting on Clay? IDK).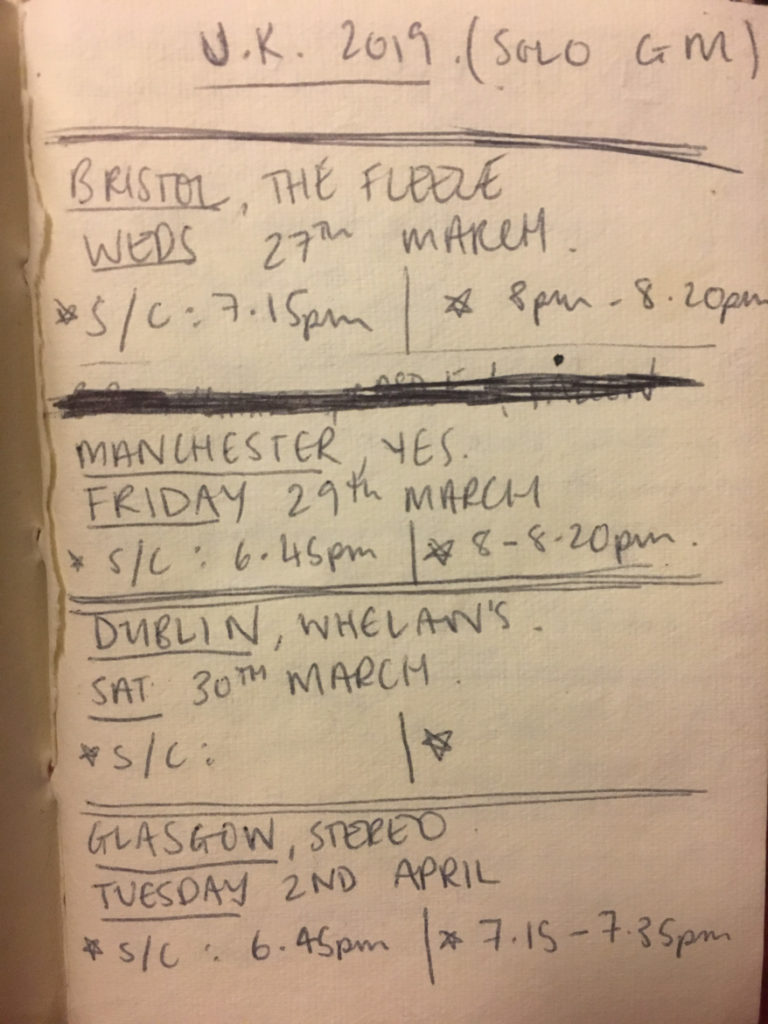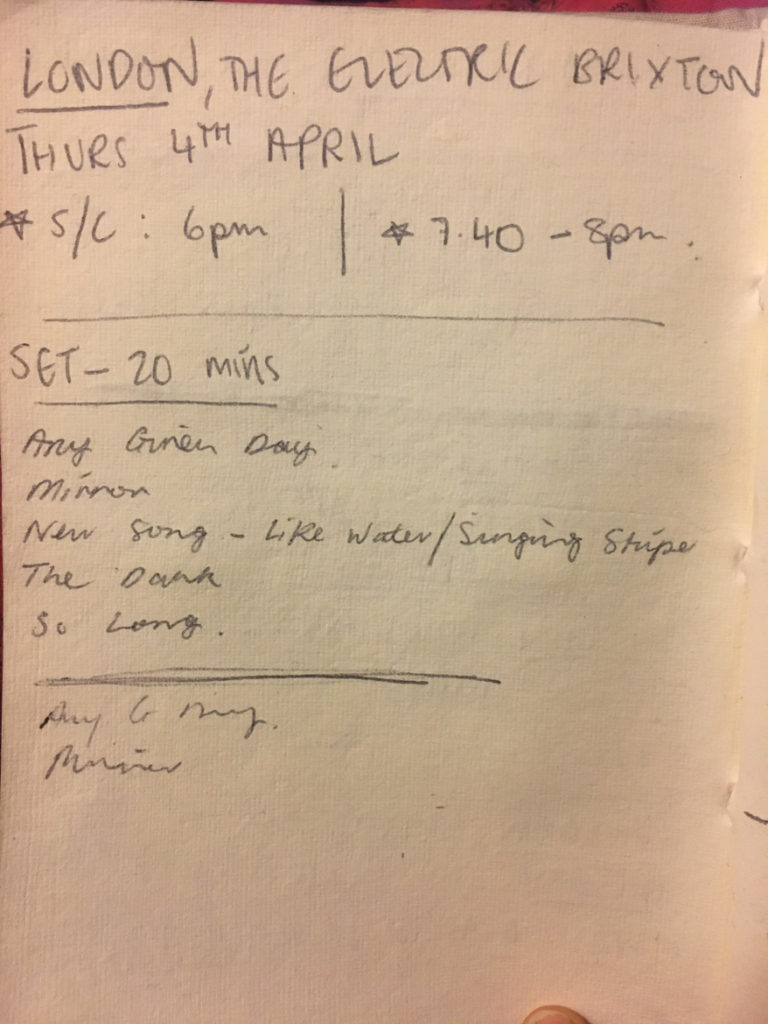 Excerpts from my notebook/brain.