After giving us whirlwind lead single 'Blood,' Melbourne's own City Calm Down are about to hit the road in preparation for their sophomore album.
All eyes and ears are on the I OH YOU band after they gained heavy traction with their excellent debut In A Restless House, which earned Triple J Feature Album of the Week honours, over three million streams on Spotify and widespread praise from the blogosphere. This time around, the band describe their upcoming full-length as 'a natural progression' and 'more cohesive' than their debut.
Ahead of the national 'Blood' tour (which will also serve as the live premiere for new material) and incoming album, City Calm Down have handed us a photo diary documenting their time crafting the new songs in the studio. Singer Jack Bourke has also given us some words to outline the band's creative process, which you can read alongside the images from Chris Cohen.
You can grab tickets to City Calm Down's upcoming shows right here, and scroll further down for the dates: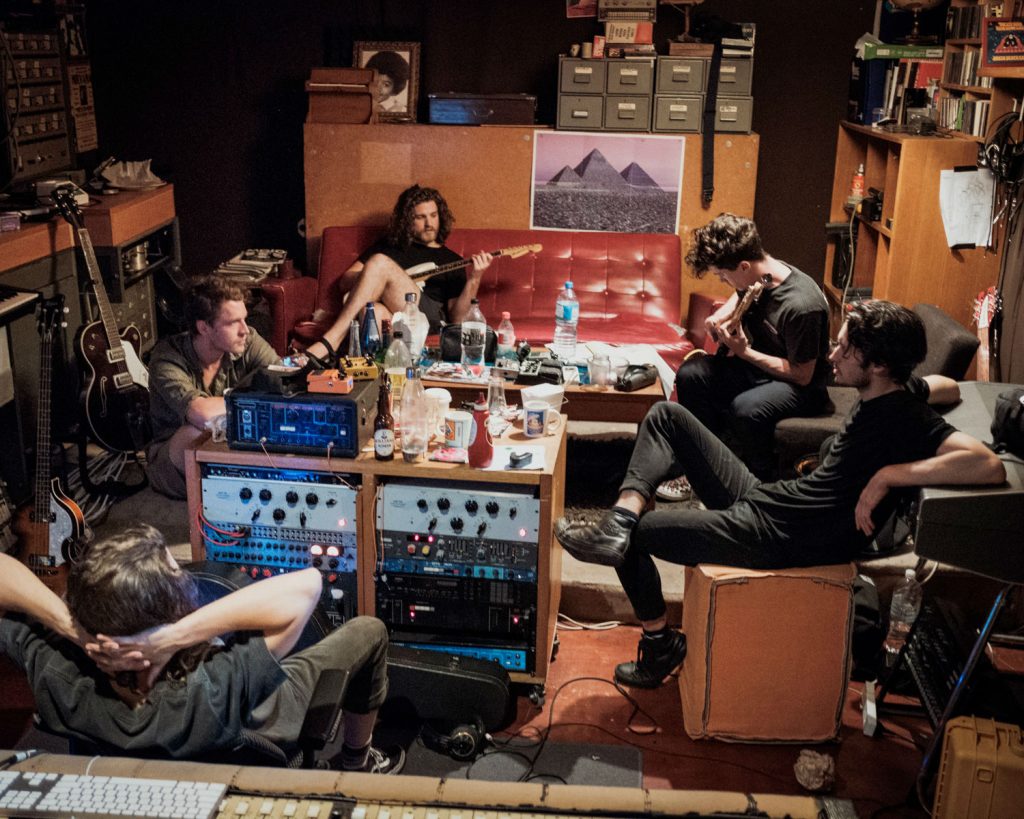 We've been piecing the new record together since mid-February. We started with a couple of weeks at Northcote's Soundpark Studios, which is a fairly quirky place. It looks as if it's been slowly built over the course of a decade or so, with the walls covered in random pieces of timber/furniture for acoustic treatment. But it's stacked with all this amazing gear from drum kits to organs/synthesizers and a whole bunch of old amplifiers and guitars, so we were able to do a lot of exploring sound-wise. We recorded most of the drums, bass guitar and guitars during these sessions.
We then moved a couple of suburbs over to Rolling Stock studios in Collingwood, which is a much smaller place, to do keyboards and vocals. These sessions were broken up into a few days at a time, to allow us to take a break from recording and give us time to review what we'd recorded. This is something we didn't really allow for on the last record, and while it made the recording process longer, it's given us time for a lot of trial and error, which is great.
During the course of these sessions we've also been doing a fair bit of work on our own at our homes, where we have small ramshackle studio set-ups. We recorded all the guitars for one song at my place in Abbotsford, with the amps in the upstairs' landing and the leads running all the way to my bedroom to stop noise bleed… It was a mess. But we were able to have the place back in order before all my housemates got home from work!
Following the final sessions at the end of this month, we'll be putting our heads down to learn and rehearse all the new material for the tour coming up in August/September. These shows will be the first time we play a lot of new material live, which is incredibly exciting. That being said, we'll be mixing it up a fair bit so there will be plenty of our old stuff to get through. We still have a lot of fun playing those tracks live!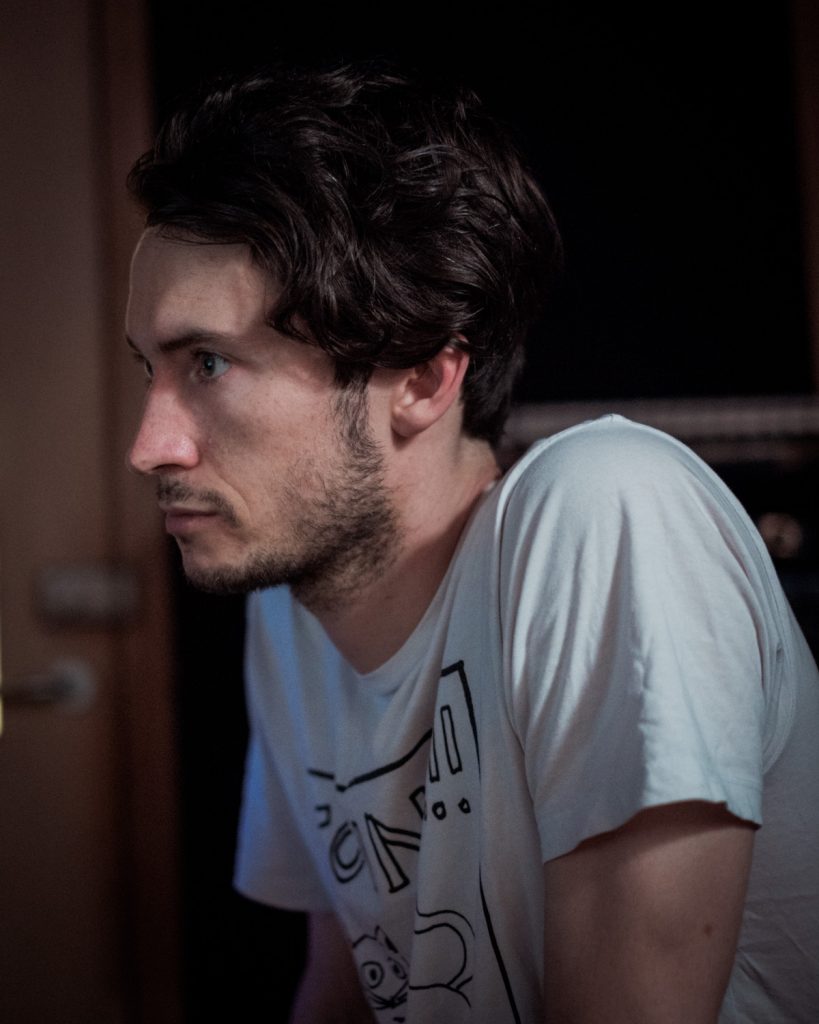 CITY CALM DOWN 'BLOOD' TOUR
August 25 – Rosemount, Perth
August 26 – Mojo's, Fremantle (Sold Out)
September 1 – 170 Russell, Melbourne (Final Release)
September 2 – Gov, Adelaide
September 8 – Metro, Sydney
September 16 – Triffid, Brisbane