Having delivered a blistering set at the festival, indie-pop queen Kira Puru takes us for a BTS look at Listen Out.
She's been lighting up our speakers with her self-titled EP, which includes bangers 'Molotov' and 'Tension,' for few weeks now. Dropping infectious melodies over saucy beats, Kira Puru has proven she is capable of whipping up a spontaneous dance floor just about anywhere (including the LWA office on a Friday arvo).
She'll be hitting the road for a run of shows in November (info here), where you can witness her explosion of energy and passion (and dancing) in person. For now, you can check out what went down at Listen Out in Sydney from the perspective of her camera, and with her very own captions below: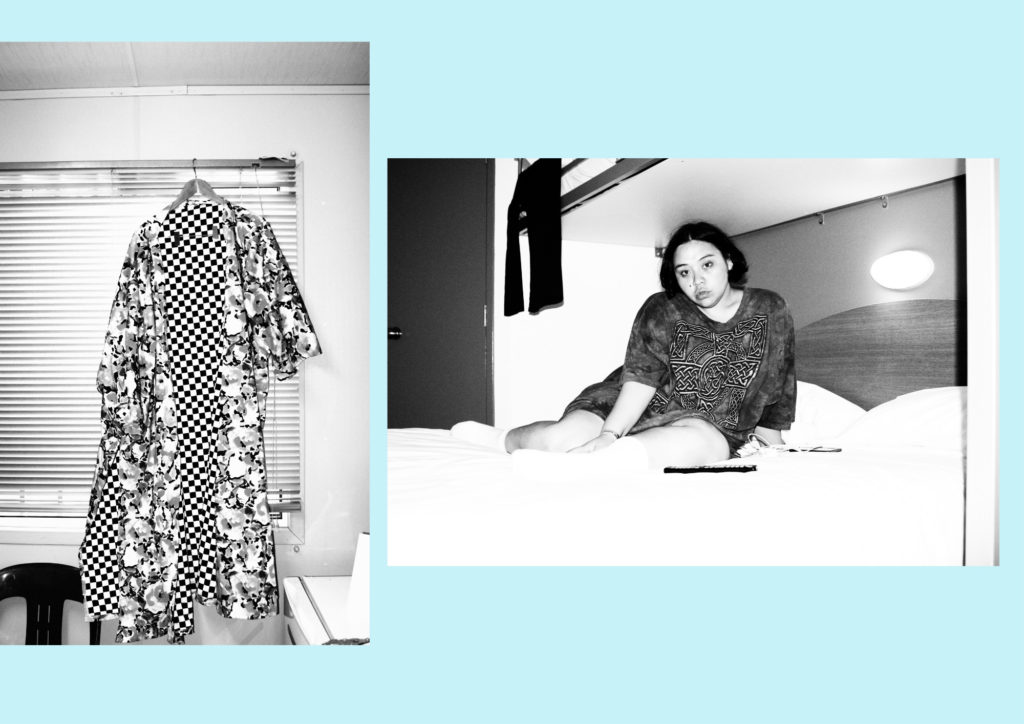 It's hard to find clothes that look striking and interesting on stage that are also comfortable to wear and fit for a multitude of different environments. Other people don't seem to struggle with dressing themselves as much as I do, maybe it's got to do with my body shape and size. Either way, I find it much easier to dream up outfits and have someone make them for me out of material I choose myself. It's maybe a pricier route but it allows complete control, which I enjoy. Maybe I'm a control freak? Anyway, this kaftan is part of a 2pc suit, custom made for me by my friend, Amie Turnbull. Remind me to get a clothes rack on my rider.
The morning this was taken, we'd just finished a show in Melbourne and taken the 11pm flight to Perth. There'd been a medical emergency on the inbound flight and ours was delayed. I was fucking wrecked but of course, the moment we stumbled in to our roadside accom at 3am and I collapsed on the bed, I couldn't sleep. I used to have chronic insomnia but now it only ever hits me on tour. Handy.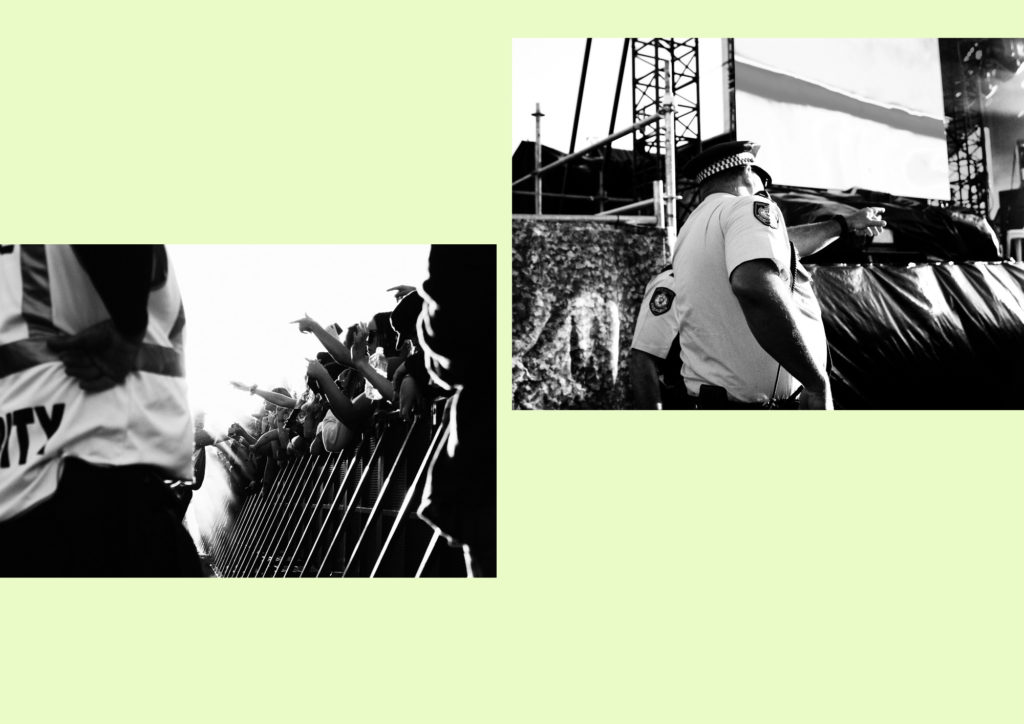 I swear for a while in Sydney there was more police and security than punters. Of course I want us all to party safe but I'm just not sure that hoards of police is the way to control safety. Maybe pill testing?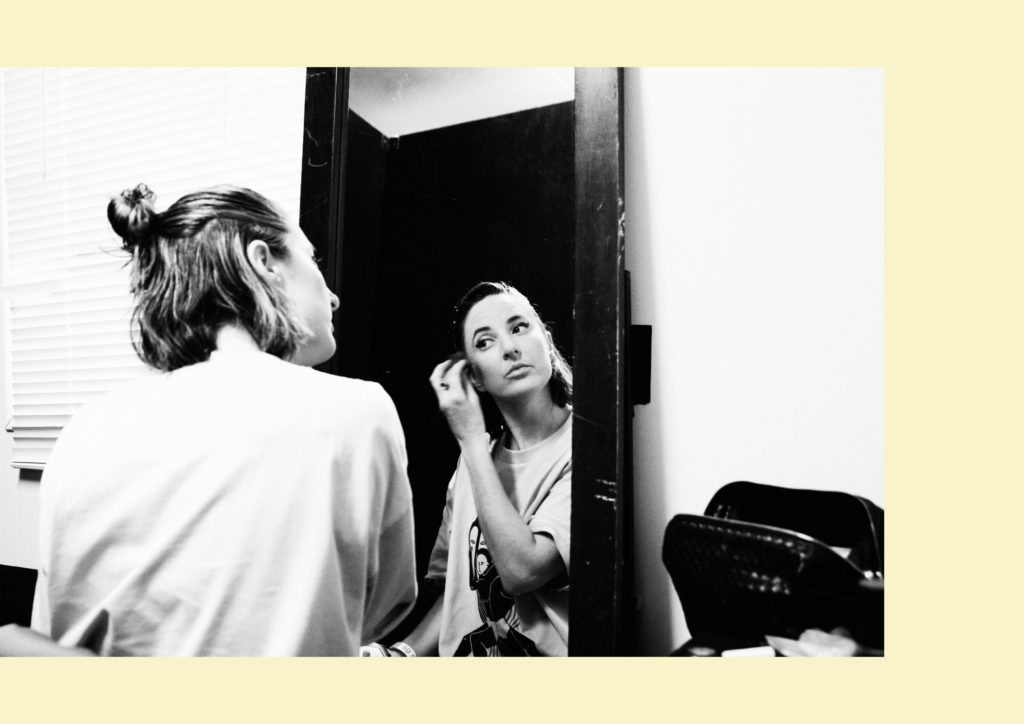 This is Beatrice getting reading in Con. Man's green room. One really rewarding thing about touring on festivals bills is having time to catch up with other artists and talk. There are so many things about working as a professional musician that are often cloaked by or swept up in the theatre of it all. Bea and I had a conversation about burn-out and trying to rediscover enthusiasm and excitement in your work when you're busy and stressed. I appreciate those intimate conversations just as much as I do the shows to be honest and it's so nice(and important) to form friendships with people in your industry because it gives you direct access to people who get what you're going through. And I just think we should talk more about mental health in general.
BTW remind me to get a mirror on my rider.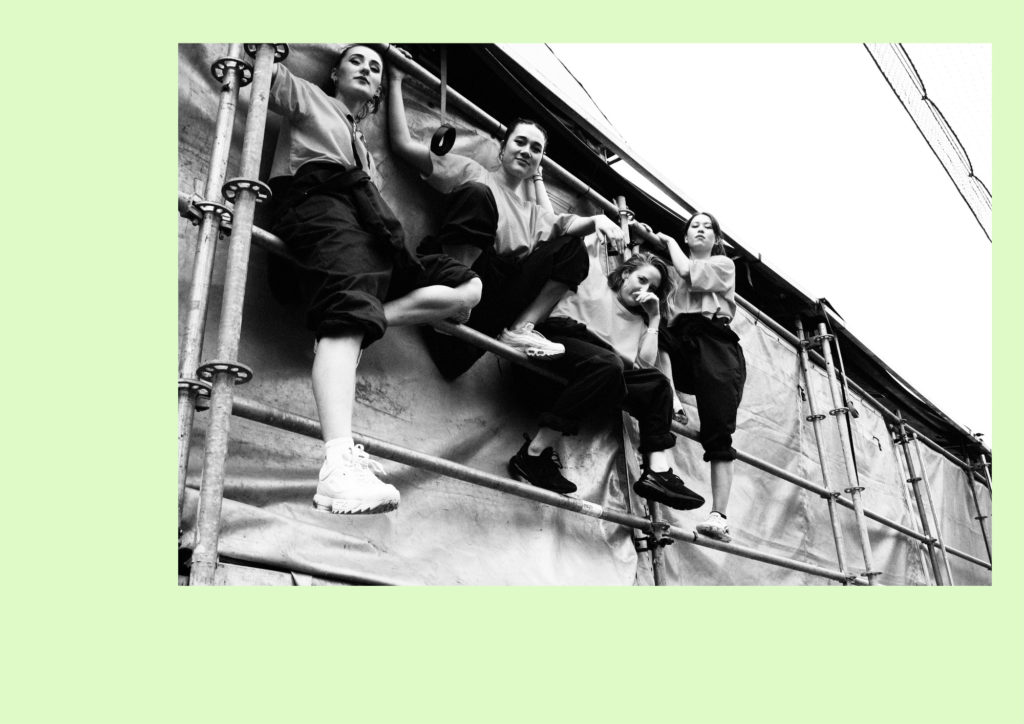 I love everything about Haiku Hands! It's so nice to be on a bill with your friends. The artist areas at festivals are a weird vibe sometimes and it's always nice to have some fam on the bill. I honestly couldn't love these guys and their music more.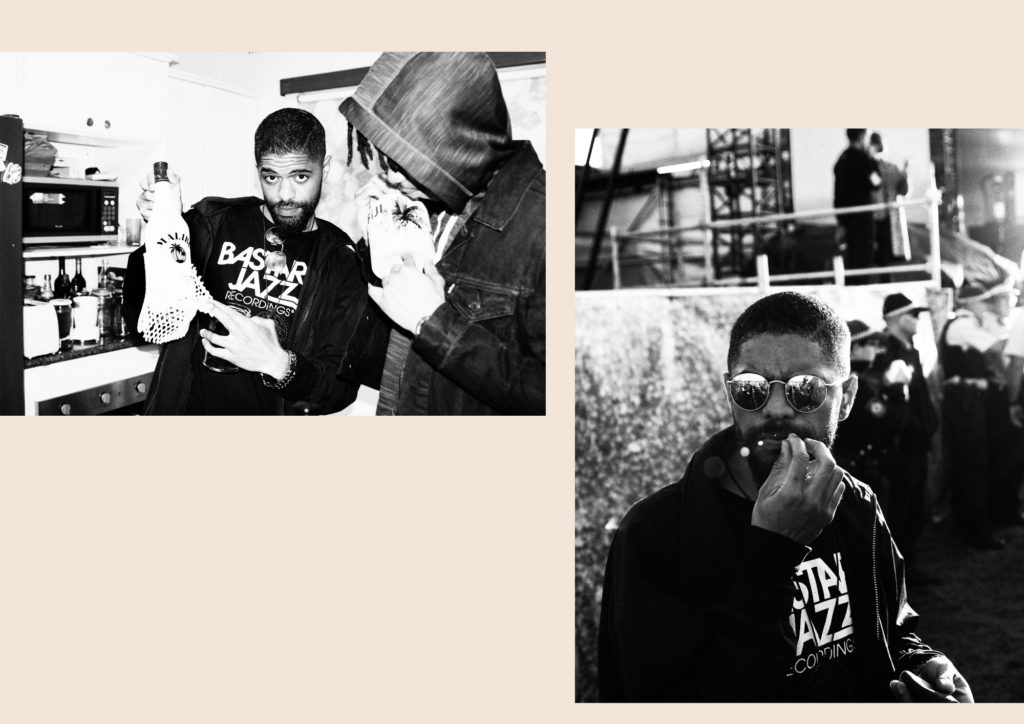 Jarrol, my bassist and right hand man. He's one of the most talented people I know and I really couldn't do our live show without him. He's a real mood stabiliser on the road. I thought I left my phone in an uber and he ran a block in the pouring rain to get it back before I found it had been in my bag all along. He's one in a million.
On the left was us, grifting some fruity liquor from J's parent's place, post-Listen-Out in Sydney. There was plans to hit Jarrol's studio (REC studios) with some members of A$AP's band and the Gang of Youths guys which didn't eventuate due to red eye flights and general exhaustion.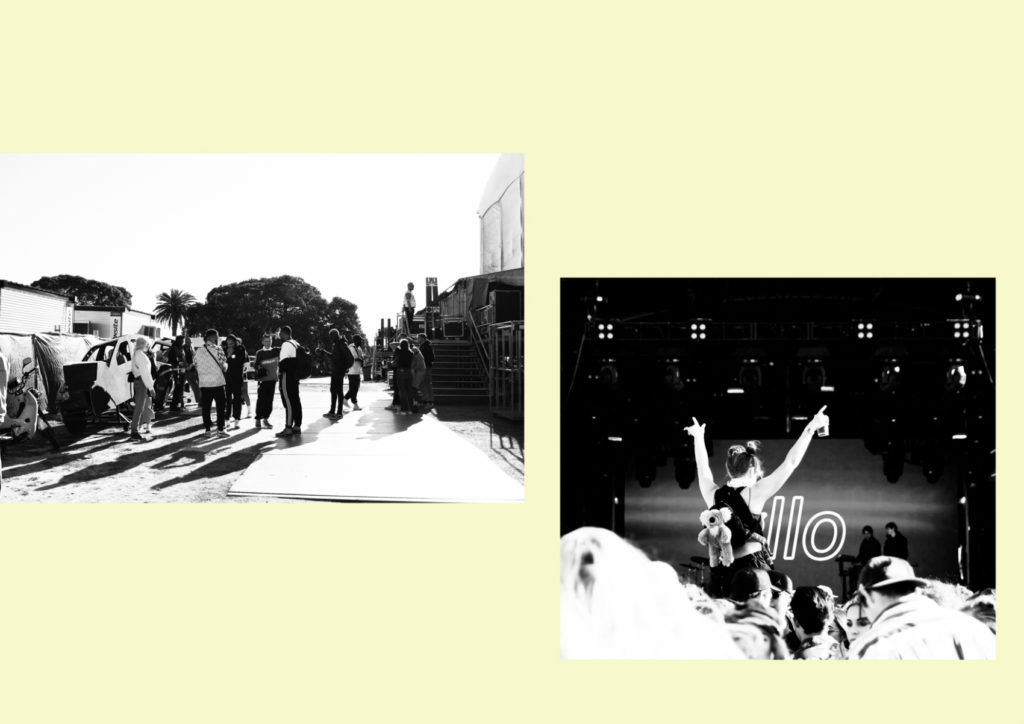 Manu Crooks, B-Wise, the Kid Laroi and crew pre-show, beside these weird props A$AP had – a Hyundai or some shit, sliced in half. I liked the full extra-ness of having a useless car sliced in half and put up on stage as a prop but then choosing the most cute, sensible, uncool car possible.
Out front for Kllo. Chloe was sick for this one but still completely nailed it. Their sound is so full and textural, a real joy to watch and a welcome chill moment away from the other more hyper acts on the bill.<.i>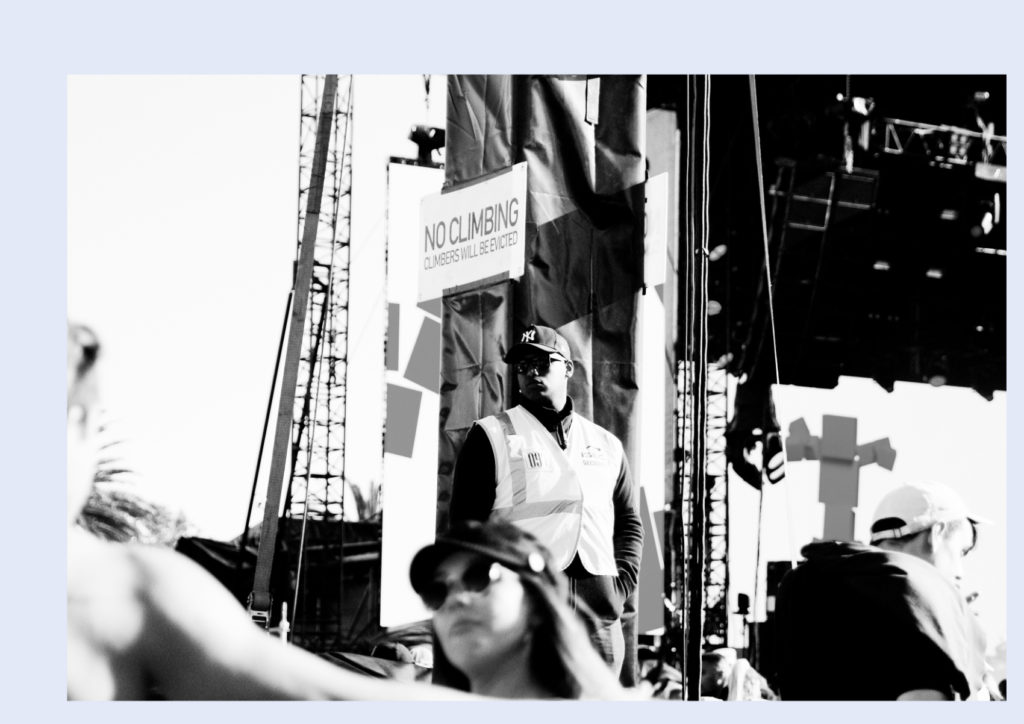 Made me want to climb even more tbqh.