Update: The dates have now been announced.
Breakout ATL rapper Playboi Carti will be touring Australia in the very near future.
Having picked up considerable heat on Soundcloud and his self-titled debut mixtape in 2017, Playboi Carti now finds himself at the frontlines of the new generation of style-savvy rappers. Fuelled by viral single 'Magnolia,' Carti worked his way into XXL's Freshman Class last year, and looks to have a promising year ahead working alongside ASAP Rocky's AWGE collective.
A few months back, Carti's go-to producer Pi'erre Bourne toured Australia alongside Drake, and now it looks like the emcee will be making his way Down Under in the coming months. Promoters Illusive have shared this not-so-subtle clue to their Facebook page, referencing the heavily quoted 'Magnolia' line "In New York I Milly Rock, hide it in my sock." Noticeably, the Big Apple has been subbed out for 'Australia.'
Additionally, a New Zealand show for Carti has been locked in for March 31 in Auckland, so expect him in Australia around then.
They really couldn't have made it any clearer, so it's safe to say that Carti will be in Australia in 2018. It's a nice way to kick off the year – stay tuned for more info regarding Carti's arrival: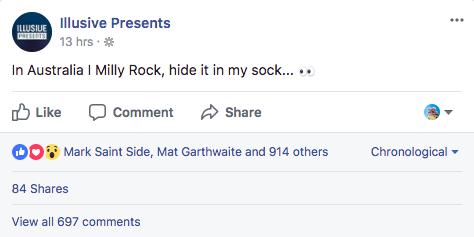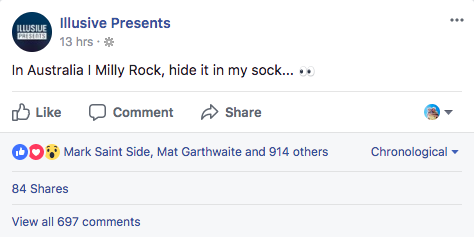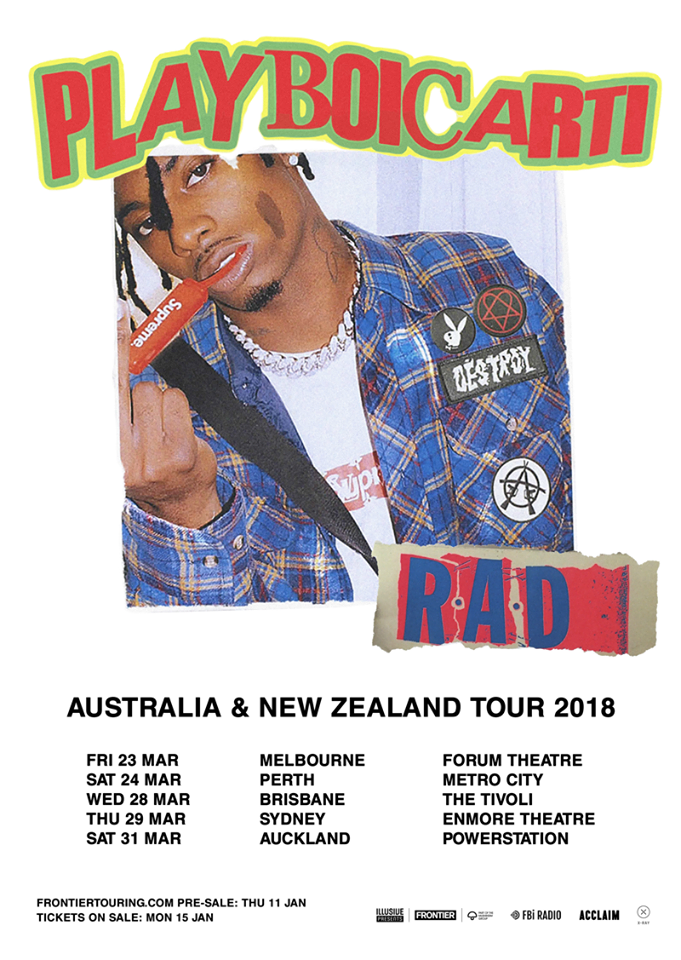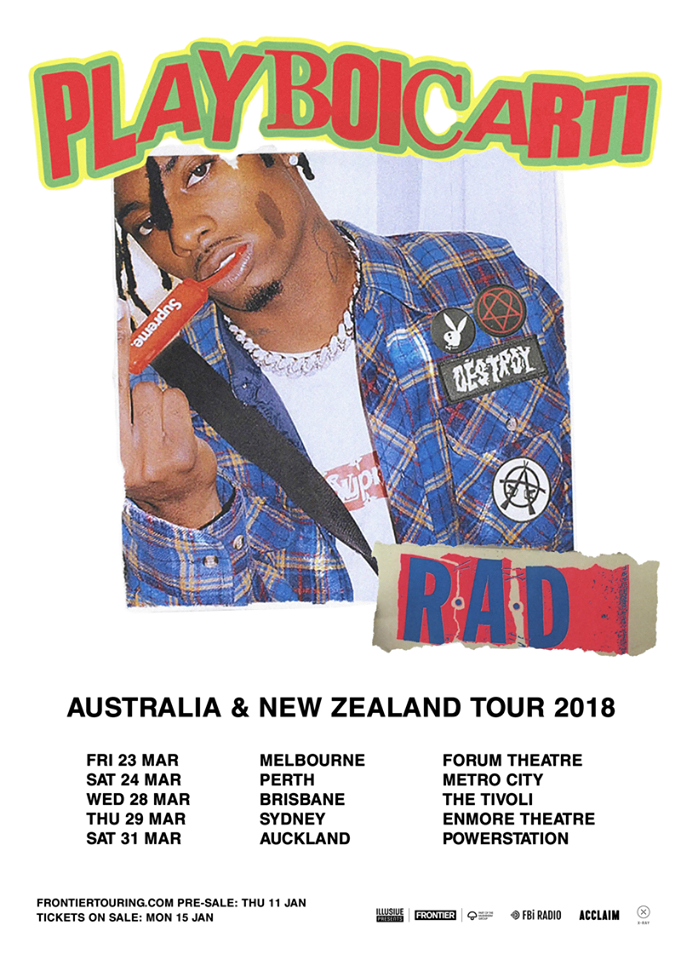 https://www.youtube.com/watch?v=oCveByMXd_0
https://www.youtube.com/watch?v=REmZhFKmOmo
https://www.youtube.com/watch?v=_JZqoGz0b6o
Head image via GQ