Australia has had a very, very turbulent history with international hip-hop stars.
Whether its dodgy promoters, questionable immigration laws, or the fact that rappers often can't be bothered to sit on a plane for 10 hours, hip-hop fans in Australia are used to the process: An artist announces a tour, you buy tickets to said tour, and a few days before it's due to kick off, it gets scrapped completely due to 'unforseen circumstances.' Local hip-hop fans have developed a distinct brand of cynicism because they've just been heartbroken too many times, with T.I, Puff Daddy, Tyler The Creator, Young Thug and The Game being just some of the high-profile no-shows. And no, we still don't trust the world after Waka Flocka Flame cancelled his Australian tour. Twice. RIP.
Taking all of this into consideration, it comes as no surprise that many were skeptical when a new event named Jumanji Festival was quietly announced in January, promising a blockbuster headliner in Lil Wayne alongside a slew of emcees and producers. However, some of us remained hopeful, because while rappers have slowly made their way onto Australia's more mainstream festivals, there hasn't been a dedicated large-scale hip-hop event since Supafest's dissolution in 2013. Jumanji organisers seemed well aware of everyone's doubts, because a week before the event, they released the greatest piece of hip-hop tour promotion in history, letting everyone know that every artist on the lineup had their VISA APPROVED:
And while everyone had their VISA APPROVED, the weekend got off to a shaky start when DJ Mustard announced that he would no longer be appearing, "because the business behind this show wasn't handled properly." Jumanji responded by saying that they were "confused by his comments and decision to not attend," also mocking DJ Mustard with a weird condiment-based video of a mustard bottle. Whoever is making these trailers deserves a significant promotion or to get fired on the spot, I haven't decided which one yet.

Despite Mustard's cancellation, Jumanji were also sure to post photos of the other artists in Melbourne airport, giving us the cold, hard evidence that they had actually landed on Australian soil. Could it be? An Australian hip-hop event actually going ahead (relatively) as planned? We headed to Parramatta Park in Western Sydney to find out.
Arriving at the venue, we are engulfed in a sea of punters dressed in the uniform: YMCMB snapbacks, NBA jerseys and the entire Culture Kings seasonal catalogue. The show is 15+ meaning that there are designated areas for people who want to get plastered, and people that want to get plastered but aren't legally allowed to yet. I stroll on over to the bar, but hyper-aggressive security guards are yelling at me because I don't have the right wristband on. I head back up to the event entrance, and a festival worker makes it out like I should've known to have a blue wristband on. Huh? For fuck's sake, I just want everyone to stop yelling at me so that I can go and get some chips and gravy.
We finally make it inside after some back-and-forth banter, I get my damn gravy and find a nice spot on the grassy hill to sit and witness Tyga.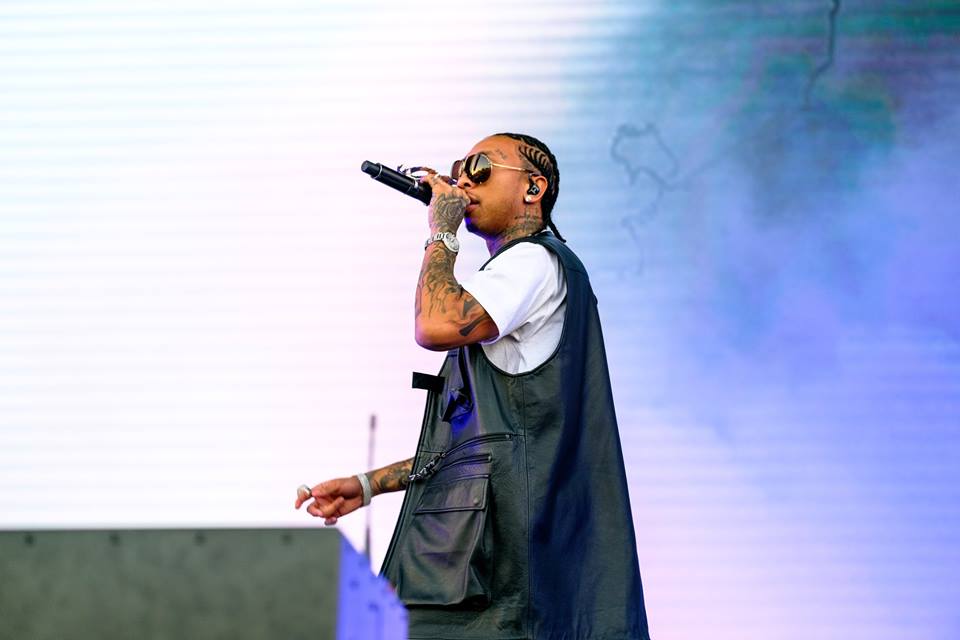 There's no doubt that Tyga is one of the more divisive rappers out today, but there's also no denying that he has some heaters up his sleeve: 'Rack City' was played on repeat at every club in 2012, and gets a huge reaction tonight on top of singles like 'Ayo' and 'Hookah.' If you're a Tyga fan, this set probably reignited some memories of twerking upside-down during your clubbing glory years. If not, then this set probably wasn't enough to convert you, but please don't pretend that you haven't hummed the stupid intro to 'Rack City' in your head at least once.
Soon after, it's time to witness yet another Australian performance from Metro Boomin, who has solidly established himself as one of the go-to beat-makers in today's Southern-dominated rap landscape. His name has been absolutely everywhere, giving his portfolio plenty of width as he runs through everything from Kanye West's 'Father Stretch My Hands Pt. 1' to Gucci Mane & Drake's 'Both.' The trap-heavy set also features Migos' inescapable 'Bad & Boujee' & Offset's recent hit 'Ric Flair Drip,' causing everyone (i.e. me) to let out a healthy 'WOOOOO' in honour of the 16-time world heavyweight champion.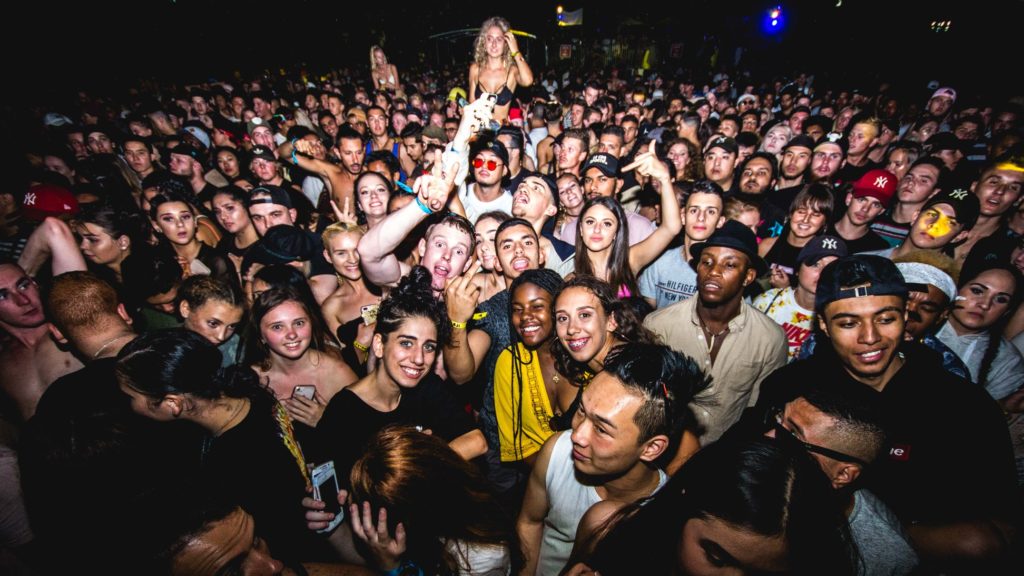 After Metro Boomin finishes, local selector DJ Ziggy spent his short set dropping heaters and shouting out the suburb of Bankstown, which is just fantastic. During a lengthy wait for Wayne, Jumanji keeps somebody's iPod playing tracks from Dr. Dre's 2001 album over the speakers, and I have absolutely no complaints. 'Xxplosive' is the best song of all time. Soon enough, Wayne comes onstage and the crowd roars, but not for long before someone throws a projectile onstage and he stops the music. Weezy F Baby then informs everyone that his whole posse has firearms and that they probably shouldn't throw shit onstage:
Please, if you're going to attend a music festival and you have so much attention-seeking aggression that you feel the urge to throw something onstage, just excuse yourself from the crowd and headbutt a port-a-loo instead. Wayne's delivery is full of nasal appeal as he runs through certified classics like 'Lollipop' and 'A Milli,' as well as 'Rich As Fuck' and 'Mrs. Officer,' with his set bolstered by live drums that give his performance a more explosive element. And fresh from his pornstar-heavy performance at the AVN Awards, Weezy also dedicates some time to his guest verse from French Montana's immortal anthem, 'Pop That.'
With Wayne serving up a highlight headline set, we're glad to say that Jumanji actually pulled it off on their debut. Sure, there were a few logistical problems that definitely need to be sorted when you're throwing a 15+ licensed event, but let's just hope that this drummed up enough excitement for Jumanji to return, bigger and better in 2019. With hip-hop's dominance of the mainstream now in full effect, we can only imagine that demand for this sort of event will grow over the next 12 months, and we are here for it.