Last week, Sounds Of The Suburbs announced that they would be returning on Sunday, September 3 at the new venue of Sutherland Carpark, and here comes the full line-up.
With 25 bands across three stages, this is gonna be a bloody belter. We're very happy to see Skegss on the top of the bill, having just sold out their national Holiday Food EP and filmed a video starring Aaron Gocs. Huge. Our favourite newcomer Ruby Fields will also be tearing up the stage as a three-piece, building off her colossal debut single 'I Want' back in April. Internationals include Harlem, playing their first show since 2010, as well as Jeff Rosenstock, Jacuzzi Boys (great name) and Colleen Green all making their way from the States.
South Sydney's in for a big one, and we can't wait for one of our favourite days of the year to come round once again. Head along for maximum tunes and beers, and give Aaron Girgis a well-deserved pat on the back for coming through with the goods once again.
Grab your tickets here and see the full line-up below:
https://www.youtube.com/watch?v=7kPD5COQumk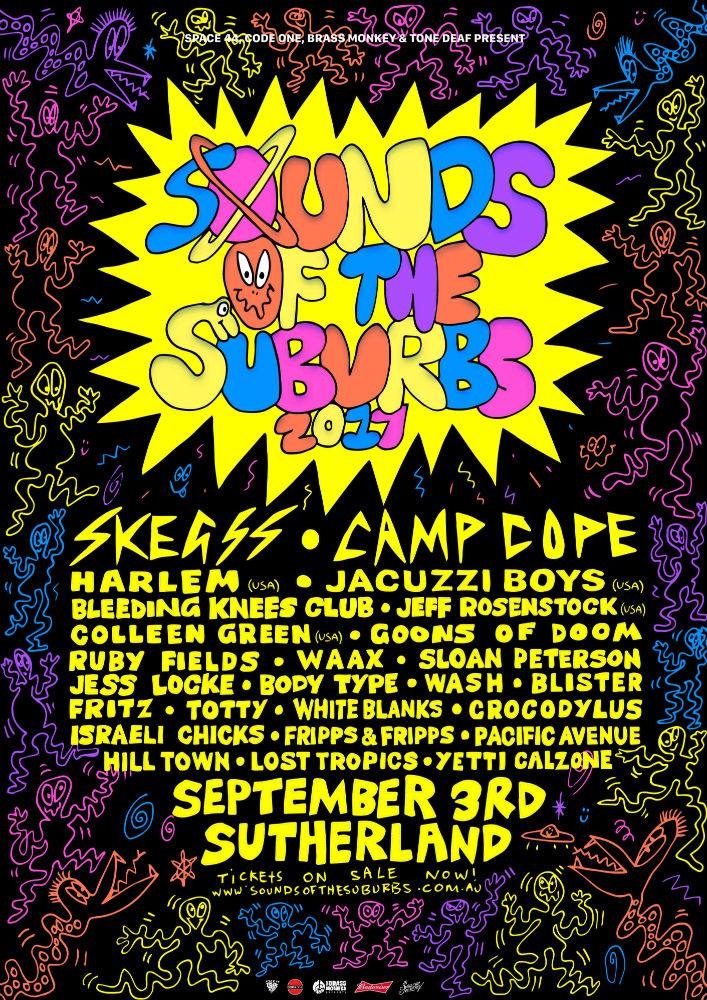 https://www.youtube.com/watch?v=vSA1xvK0ws0