Every year, thousands of punters from around the world travel to Byron Bay for two of Australia's biggest festivals.
North Byron Parklands has played home to multi-day events Splendour In The Grass and Falls Festival, which attract around 50,000 and 35,000 attendees respectively. Over the years, they have grown to become flagship Australian events with world-class talent, but if a recent development plan is rejected, both events could be moving elsewhere.
The $42 million plan looks to create a permanent festival site at North Byron Parklands, including an administration building and a 'golden view' bar, and eventually a conference centre and accomodation. However, the plan has come under scrutiny for the environmental and traffic issues brought about by these large-scale festivals, and negative impact on locals.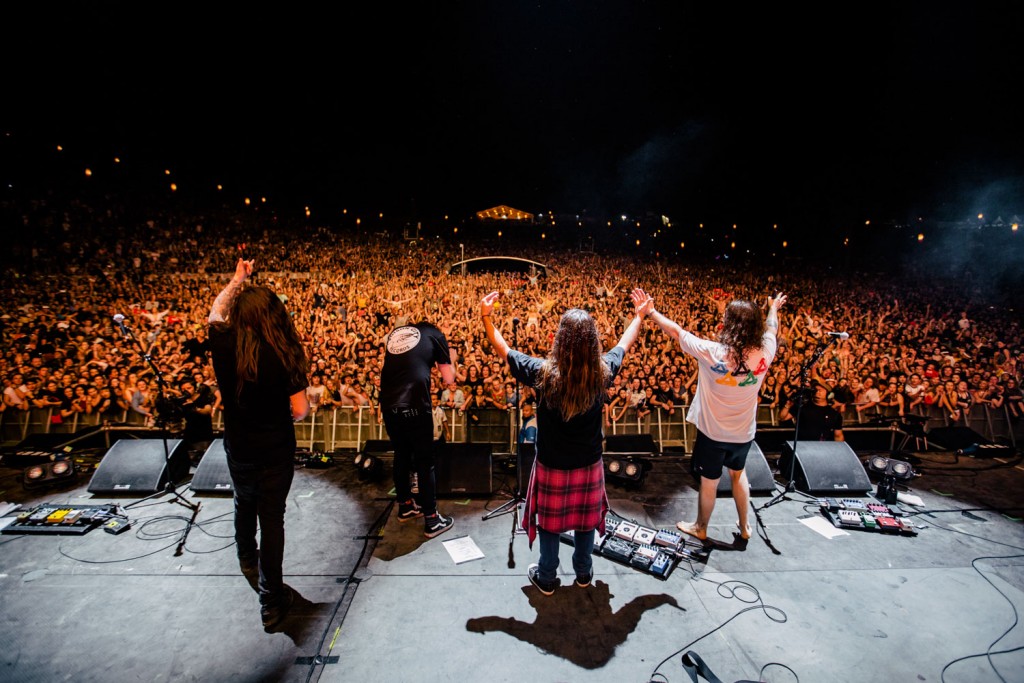 "Festivals bring creative, cultural and economic benefits for our shire but they are also a two-edged sword, impacting on our locals by way of traffic, waste and noise. These issues can be overcome but they are nonetheless real and important for residents," Byron Shire mayor Simon Richardson said.
"​I strenuously oppose the circumvention of local government decision-making because there is little consideration for the local community and to take the power to make decisions on important development applications is undemocratic and disrespectful," he continued.
The development proposal will be reviewed by the Department of Planning and Environment. If the development proposal is turned down, Parklands general manager Mat Morris says "it is very clear, NSW will lose two internationally renowned Australian festivals to Queensland."
"Hundreds of jobs and more than $100 million in economic benefits will leave a region with high youth unemployment and a range of businesses dependant on these events," he continued.
Will two of Australia's premier festivals move up north? We'll have to wait and see.