The wait is over – Tame will be Down Under in April.
With his fourth album The Slow Rush due out in a couple of weeks, Kevin Parker AKA Tame Impala has taken to Facebook to announce their biggest Aussie tour yet. Joined by Texan Thai-psych outfit Khruangbin, Kev and co will be hitting arenas in Auckland, Brisbane, Sydney, Melbourne and Adelaide, before closing out the tour with a huge hometown show at Perth's RAC Arena.
Parker has also announced that he'll be making a massive donation to those affected by the recent bushfires. "I've been hanging out to tour Australia for a long time now so I'm super excited to be able to finally be able to announce," he says. "In the past few weeks I've been devastated to see what's been happening with the fires at home and we want to do our bit to help, so we're going to be donating $AUD300,000 to bushfire relief charities.
https://www.youtube.com/watch?v=C7VlC0QjdHU
Check out all the dates and ticket info below: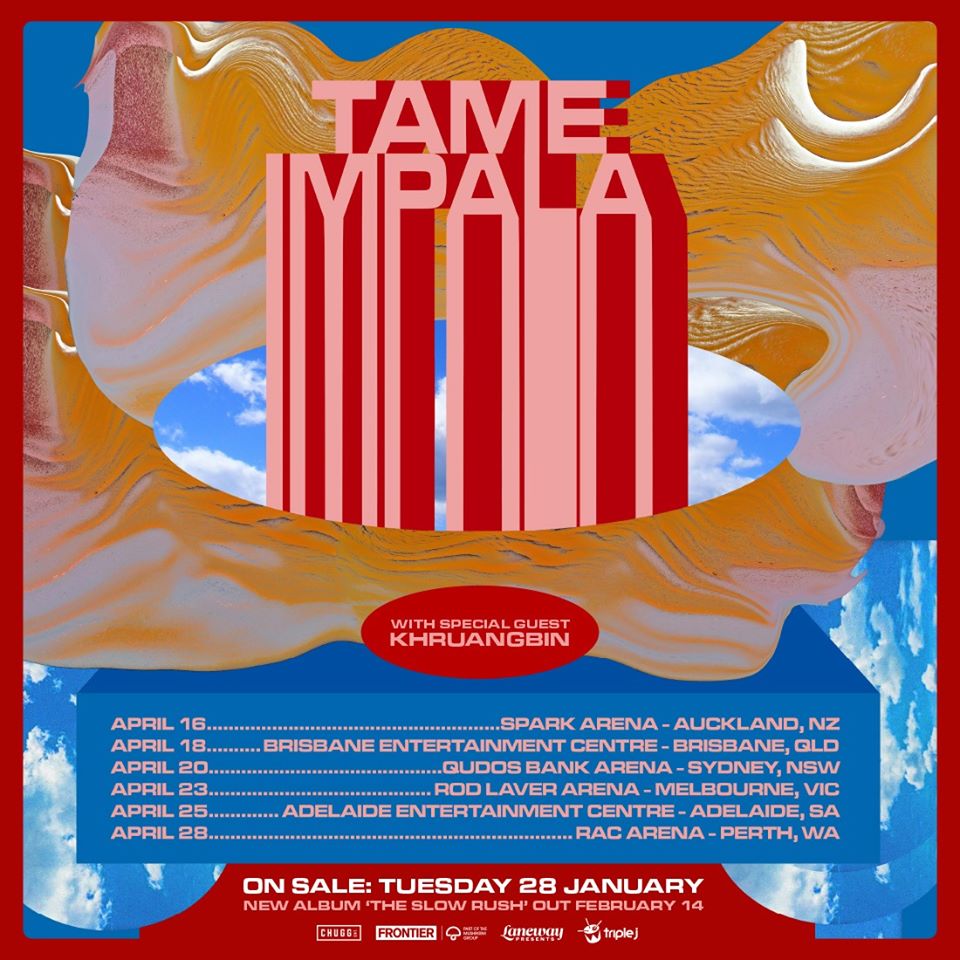 TAME IMPALA FAN CLUB PRE-SALE
via official.tameimpala.com
Runs 24 hours from: Thursday 23 Jan (12pm local time)
or ends earlier if pre-sale allocation exhausted
LANEWAY PRESENTS PRE-SALE
via lanewaypresents.com
Runs 24 hours from: Thursday 23 Jan (12pm local time)
or ends earlier if pre-sale allocation exhausted
CHUGG MEMBERS PRE-SALE
via chuggentertainment.com/tame-impala-2020
Runs 24 hours from: Thursday 23 Jan (12pm local time)
or ends earlier if pre-sale allocation exhausted
FRONTIER MEMBERS PRE-SALE
via frontiertouring.com/tameimpala
Runs 24 hours from: Thursday 23 Jan (12pm local time)
or ends earlier if pre-sale allocation exhausted
GENERAL PUBLIC ON SALE
AU begins: Tuesday 28 Jan (10am local time)
NZ begins: Tuesday 28 Jan (12noon local time)