Image by Troy Freyee // Visualsbyrazak
Fresh off his debut single 'Sleep Over' featuring 360, Brisbane rapper Travy P is back with another comical, trap-heavy banger titled '24/7.'
This time around, Travy P has recruited close colleague Manu Crooks, who's been riding high off his own woozy single 'Assumptions.' The two get their Greg Norman on by rapping on a golf course, with a special cameo from the elusive Uncle Pete. With '24/7′ currently doing the rounds, we got Travy P and Manu Crooks to sling each other some questions about the track and the local rap game at large. Check it out:
https://www.youtube.com/watch?v=oSF1B7NFhwM
Manu: For so long people haven't taken hip-hop in Australia serious, what are your thoughts on that?
Travy: Rap is like the bastard child of all music! So in Australia it's only natural it gets overlooked, we come from a back ground of rock & roll and country music. So when it comes to rap which isn't sung more expressively or spoken or delivered over repetitive beats, I think it took it's time getting its point across the the masses. Better late then never tho!
Manu: Are we gonna be seeing more of your Uncle Pete?
Travy: Uncle Pete will 100% be making his come back! Right now he's still perfecting his game after suffering that crippling loss to you lol. You didn't have to take his girls too tho, haha savage.
Manu: What are your thoughts on the hip hop culture right now in Australia?
Travy: BOOMIN! Hip-hop has never been in a better place! If I was y'all business cats i'd be investing in us right now! We gone be paying yo bills in no time!
Manu: What can we expect from Travy P?
Travy – Everything! Hits on hits, TV shows, skits, movies, clothing brands but most of all just more Travy being Travy, spreading positivity & making people feel good about themselves.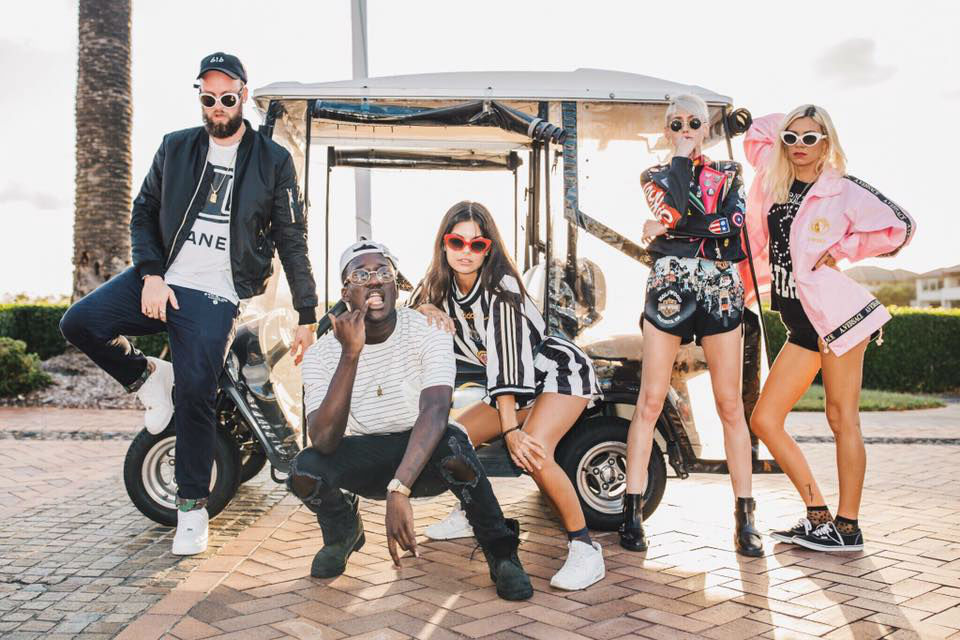 Travy: You're arguably you're one of the biggest rising Australian rap artists at this time, where do you see life taking you?
Manu: Across the seas, moving mountains with these sonics from the future!
Travy: Had you ever played golf before we did the clip? Where & with who?
Manu: Probably had a geeze in high school that's about it, but as you could see during our shoot, I am a natural golfer! ?
Travy: If you could live anywhere where would it be & why?
Manu: I'm still yet to explore the world but definitely somewhere peaceful & quiet, I like being surrounded by nature! Somewhere next to the beach. Just somewhere I can be at peace with myself, family and also somewhere ganja is legalised.