Words by Christopher Kevin Au //
Jesus Christ. Sydney City Limits is taking place for the first time in February, and they really do mean business.
The festival's initial lineup announcement was already something to marvel: It included Justice, Beck, Phoenix, The Libertines, Grace Jones and a stack of local heroes, and just last week, they also announced that their food roster would include the immortal and iconic Haymarket institution, Chinese Noodle Restaurant. Now, a second lineup announcement has been revealed, and its pretty large.
Leading the charge are two contemporary Atlanta rappers who's influence on the game is undeniable: Future and Young Thug. The Sydney City Limits announcement gains even more weight when you consider that both artists have cancelled tours this year. Future was unable to perform many of his scheduled dates for Listen Out 2017 after the death of close friend and sound engineer, Seth Firkins. Meanwhile, Young Thug was removed from the Laneway Festival bill back in January.
The addition of Future & Young Thug is sure to bring in a whole new contingent of fans to Sydney City Limits, with the Southern hip-hop heavyweights lighting the stage at Centennial Park on February 24. The two also collaborated on 'Relationship' a few months back, so we're betting that we'll get an onstage duet.
Sydney City Limits has also added locals LDRU, Mallrat and Stella Donnelley to its lineup, and it's looking awfully large at this point. Grab your tickets to Sydney City Limits right here, it's gonna be pretty fantastic:
https://www.youtube.com/watch?v=xvZqHgFz51I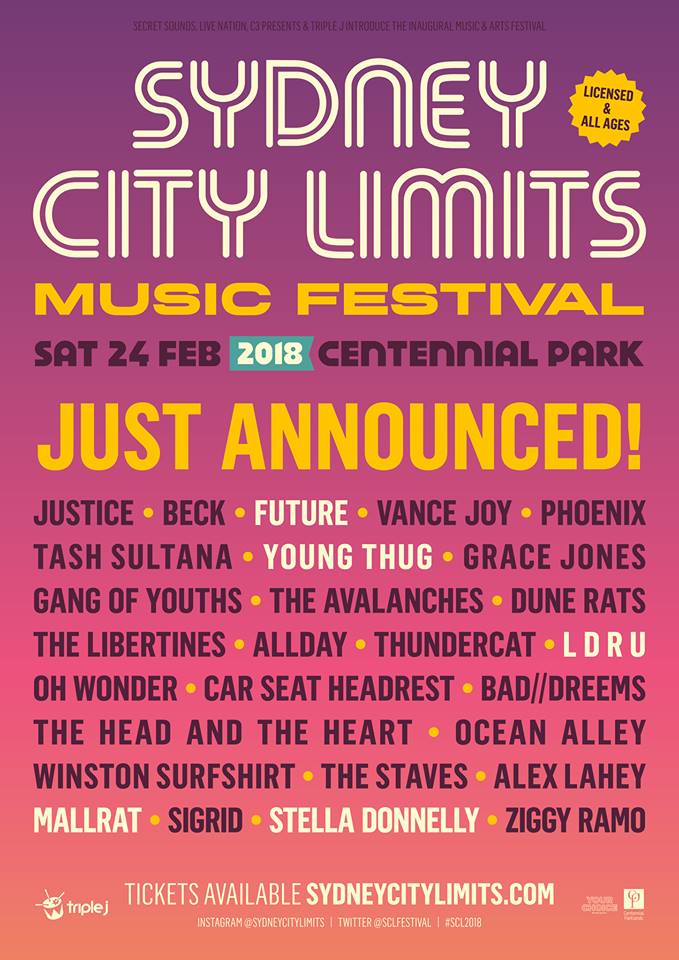 https://www.youtube.com/watch?v=dwWs7ZnGekc
https://www.youtube.com/watch?v=K_9tX4eHztY
Images via Billboard // GQ