ASAP Ferg is currently smashing his way through Australia on his second headline tour of the country, also playing regional dates at Groovin' The Moo festival. We caught up with the Trap Lord once again to talk about Ja Rule, capes and the social climate in America:
You've been on the Groovin' The Moo tour playing some regional shows. How is the reception in Australia outside of capital cities?
We're doing the Groovin' The Moo festival, I haven't had a chance to experience the countryside – but the reaction from the people is crazy. I take it that they probably don't play that much rap or hip-hop in the countryside, but I guess there's a lot of kids that listen to it. The feeling I got from it was like, "Thank God, a rapper came onstage!" They knew all the words, it was so dope. The city life over here is dope too, because I get to go to all the restaurants and nice boutiques and look at the style over here. Ya'll got some style over here!
Coming from Harlem, there's such an emphasis on style – what's some of the forward-thinking trends you've seen in Australia?
Harlem is not that forward-thinking to be truly honest with you. We just have a lot of soul. Out here is a little bit more forward-thinking, I'm seeing a lot of cool brands and dope sneakers. I feel like Harlem is really getting back into the gist of that, getting back to the more creative side.
After 'Dope Walk' you and Cara Delevingne had a walk off battle. Are there any chances of a collaboration between you two – either musically or fashion-wise?
Cara Delevingne is a really, really, really good friend of mine, so I can see everything happening. I love that girl, and I appreciate her keeping her word on doing the video and really being ambitious on it. Once the song came out, she was like "We have to do the video" – It was really her idea and she pushed it.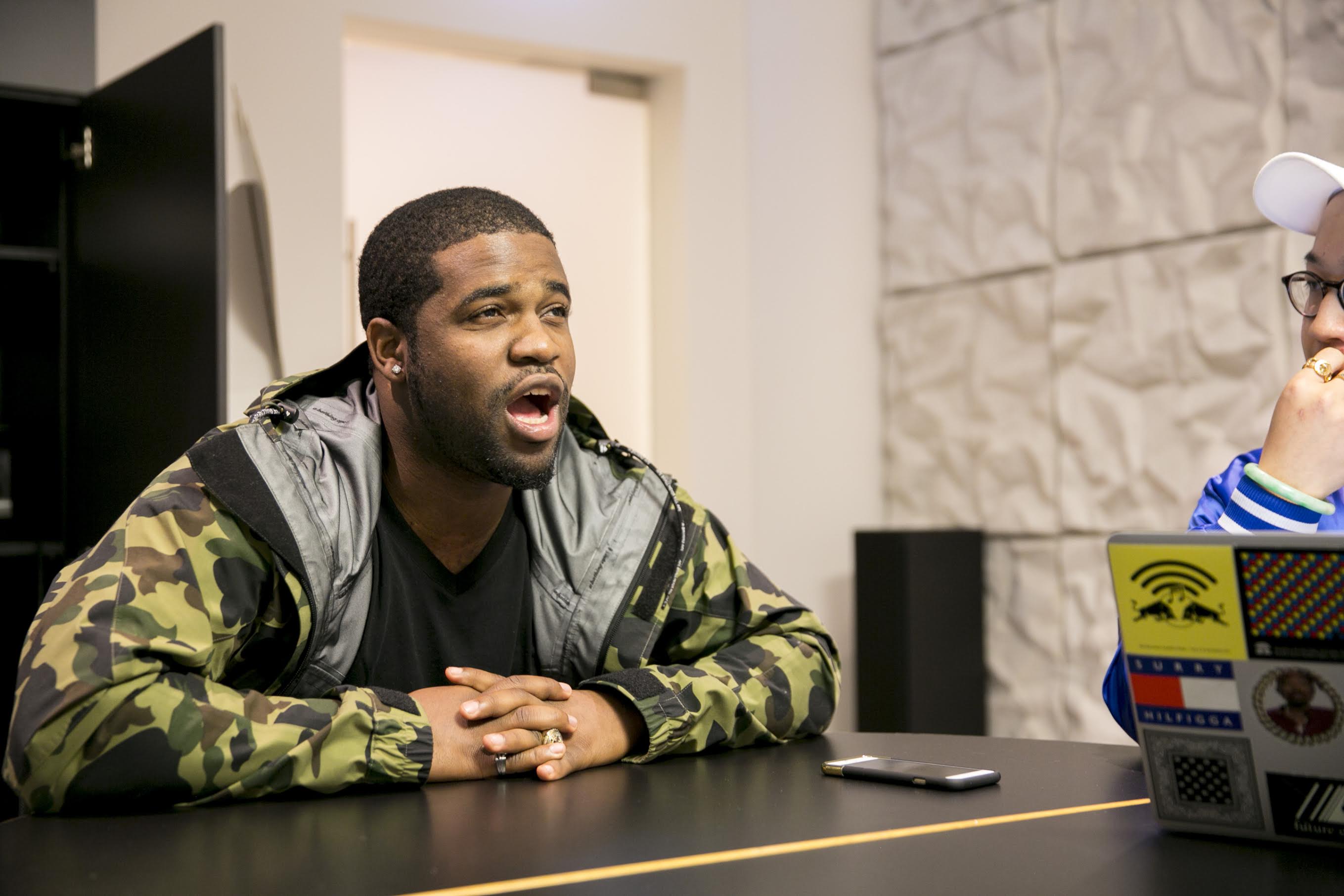 Last time we spoke we discussed how you pioneered capes in the rap world. I spoke to Kim Kardashian last year and she's keen to make one for her Kollection. What do you think a collabo kape between you two would turn out like?
I would probably make a cape with North on the back on it. A big-ass picture of North. A black cape with baby North on the back.
What's it going to be made of?
It will be wool. And she will be crocheted into it.
'Ja Rule' may be the best homage of all time. Did you speak to Ja or anyone from Murda Inc before making the song?
Ja shouted me out on Twitter, and I replied back to him. He spoke to my manager, and he said he wants to meet me. I was at 1 Oak one night, I did a little walk-through and performed. My assistant said "Ja wants to meet you" and I tried to look for him in the spot but he disappeared, so I left. Shoutout to Ja Rule though.
Who was the bigger king of crossover club tracks: Ja or Nelly?
Damn, that's a hard one. I was definitely a Nelly fan, but Ja Rule definitely reminds me of all the girls around me in junior high school, lunch tables and waiting to take the bus home with the girl I like. Yeah, I'll have to say Ja Rule.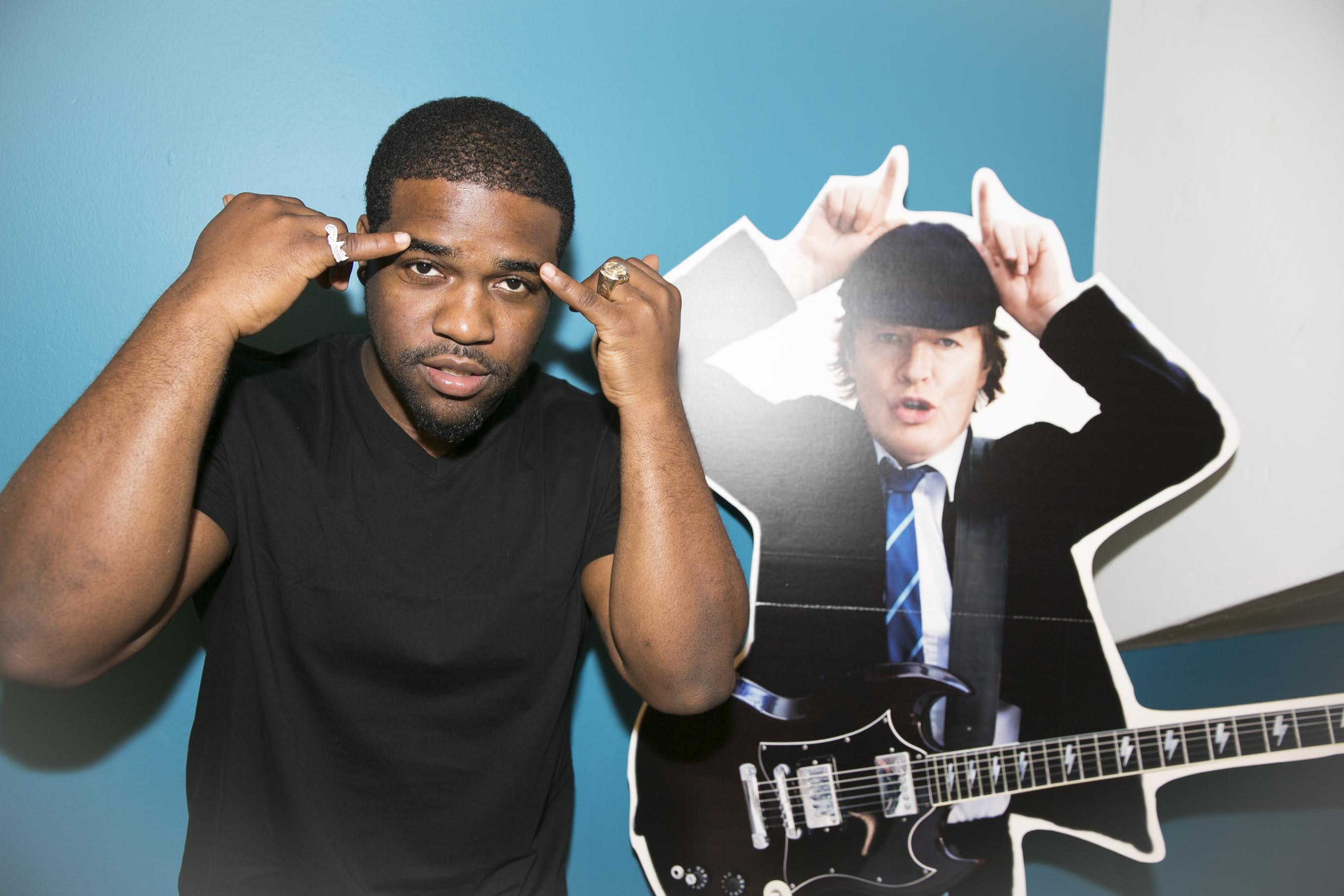 What can you tell us about your next full-length record?
I'm working on a really good project, and I don't know the name of it yet. One thing I can say is that it's innovative. That's one of my favourite words, because it has to be different but it also has to connect to people. It's definitely connecting with people because I'm telling stories about growing up in Harlem and I feel like people can relate to that.
Will you be making any appearances on Rocky's next album?
Rocky is about to get knocked out, because I actually haven't made an appearance on this album. We're going to have some problems. Just know, that if you see a fight between Rocky and Ferg at the Awards, it's because he didn't put me on his album. You going to see some braids pulled out that day.
What's on the cards for Ferg for the rest of 2015?
I just want to get more experiences. I'm in a really good place in my life at the moment. It's scary, I've never had a life that's been so smooth-sailing. Besides all of the bullshit that's happening in the US – rest in peace to all the guys who have been brutally murdered by the cops – my life has been good. I have family that live in Baltimore, I got to worry about my cousins going to school. Everybody is responsible for their own actions, but we have to figure out a better way other than messing up our whole community. Each one, teach one and build the community – I pray for Baltimore.
https://www.youtube.com/watch?v=jkHI1hGvWRY
GROOVIN' THE MOO ft. ASAP FERG, RL GRIME, CHARLI XCX, TKAY MAIDZA, FLIGHT FACILITIES:
May 9: Maitland (Sold out)
May 10: Townsville (Tickets here)