Words by Harry Webber
The legendary House of Vans is popping up in North Melbourne at the Meat Market on November 10th and 11th, so get yourself acquainted with the global phenomenon here.
Australia, meet House of Vans, a global hub set up for skateboarding, art, workshops and music that enables creativity and good times. It all began in 2010 in Brooklyn, NY as an event space where locals could come and watch the world's best skateboarders and biggest musicians – rap legends Public Enemy even played their launch! House of Vans has gone on to open permanent locations in Chicago, London and Hong Kong as well as pop-ups all over the world.
The list of artists and performers that have been featured at House of Vans events is so big it will make your head spin – over the last year alone they've had The Internet, Rise Against, Dave Chapelle, Royal Headache and The Descendents just to mention a few – so you can trust they know how to throw a shindig.
This month, House of Vans is bringing D.I.Y workshops, shoe personalisation, street markets, art exhibitions and Vans Skate and BMX teams to Melbourne, as well as music from our very own Ali Barter and Trophy Eyes. Oh, and did we mention it's free?
Click here for more info and tickets, and below, Vans have given us a greater insight as to what we can expect come Friday and Saturday: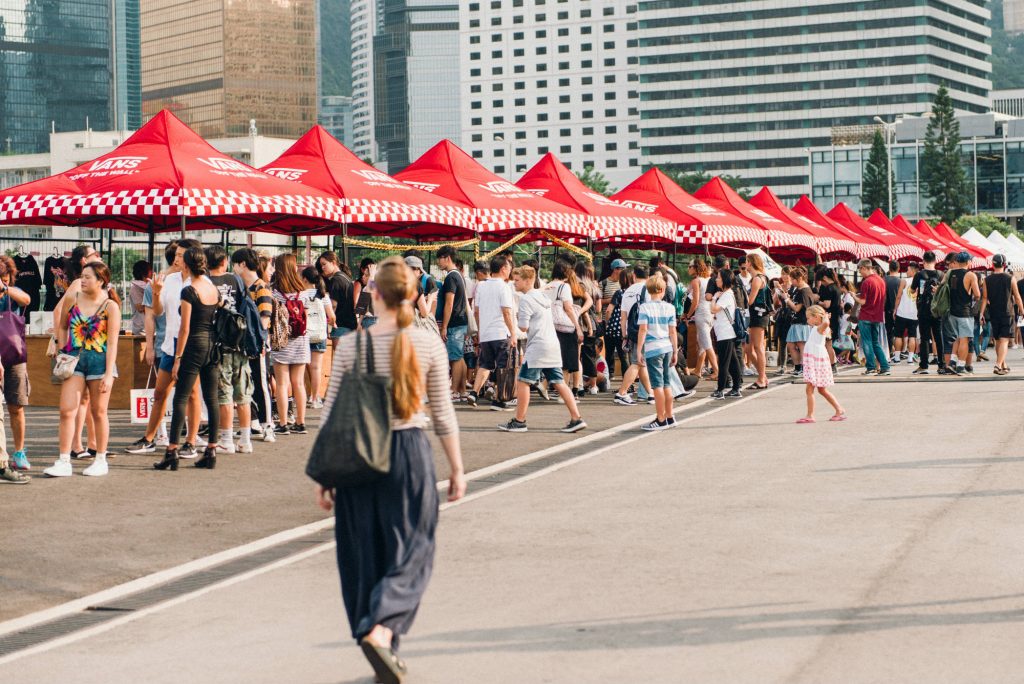 House Of Vans is a now global phenomenon. How did it begin and why do you think it grew to be such a success so quickly?
House of Vans is where Off The Wall comes to life. It's a place where imagination lets loose over concrete bowls, art installations, workshops and concert stages, inspiring every person who runs, rolls, or stomps through its door. Located in Brooklyn, New York and Waterloo, London as the permanent venues of House of Vans, we have stretched the pop-ups around the world in recent years to enable creative expressions.
House of Vans is well received with support since we host activations which are truly embracing creativity with local expressive creators, and the activations including skateboarding demos, music events, interactive design workshops and art installations, all to continue to encourage the creative communities that have supported Vans for over 51 years.
What can we expect to see at House of Vans Melbourne event?
House of Vans brings together all the elements of the Vans brand under one roof – Music, Art, Street Culture and Action Sports. In Australia over the two days you can expect live performances from Trophy Eyes, Ali Barter, Rackett, Columbus plus more exciting local musical acts, Skate and BMX demos on a 6' mini ramp, an art exhibition dedicated to the Vans Sk8-Hi, workshops, market place, live art plus much more.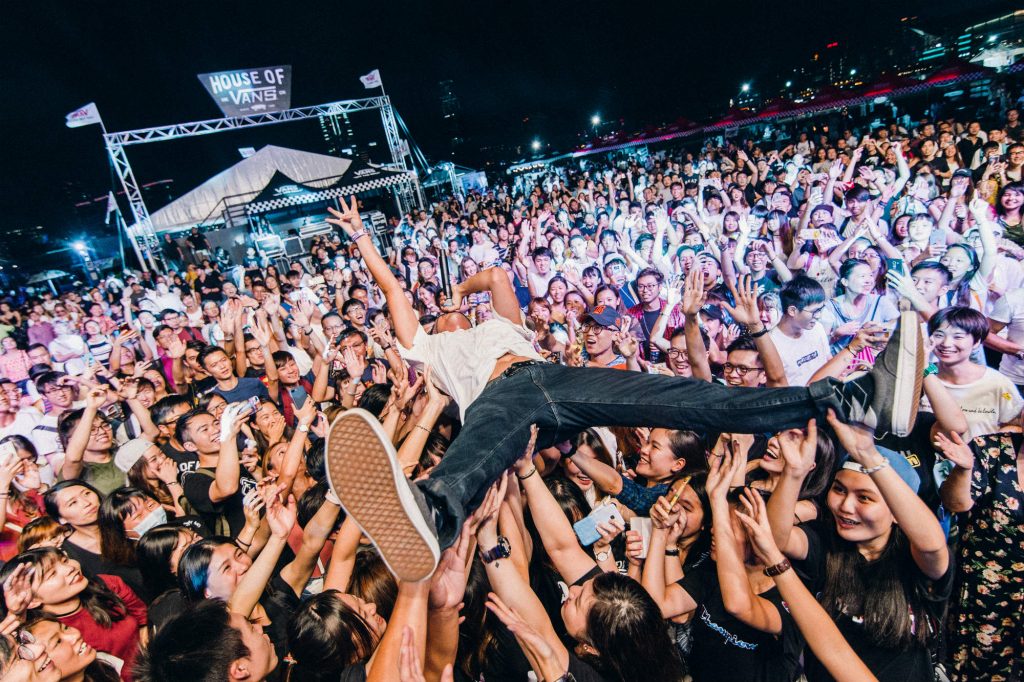 What sort of impact do you think House of Vans will have on the Australian skate/music scene?
House of Vans Melbourne provides an opportunity for the community to learn new skills in skateboarding through the scheduled workshops. Whether it's learning to skate with Jesse Noonan, refining your skate photography skills with Andrew Mapstone or adding a bit of creative flair to your griptape with Jimmy Roche. As the Vans brand was built on skateboarding it's nice to have an opportunity to give back to the skate community that has given Vans so much.
What makes House of Vans such a unique experience?
We've learned that fans of our brand are a creative bunch and are not just one thing – their interests cross over between music, skateboarding, art and street culture. House of Vans brings these elements together – it isn't just a basic music gig, skate comp or art show but an amalgamation of all under the checkerboard flag. House of Vans encourages creative communities to come together and provides a platform to amplify their cultures throughout the 2 days of programming.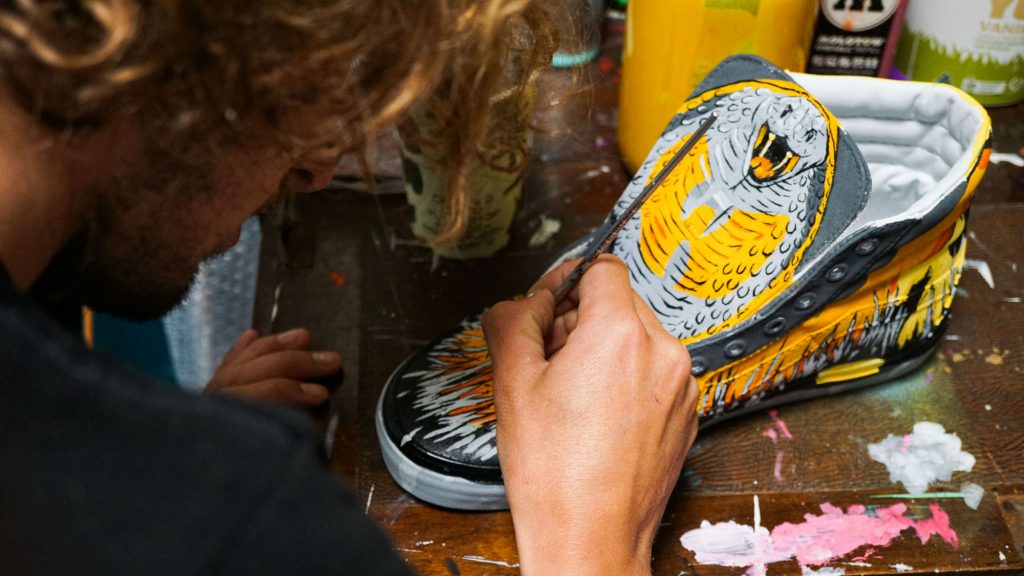 Why do you think it's important to create cultural hubs like this?
Vans' primary focus is to enable creative expression, which at its very core is diverse, inclusive and without borders. We ensure that youth around the world have access to platforms where they can express themselves through art, music, fashion and action sports.
As the cultural hub for Vans, House of Vans seeks to inspire and connect with everyone who enters the space. Our job as a brand is to remain committed to elevating the House of Vans as a global platform for creative expression.
What are the long-term plans for House of Vans and Australia?
Vans strives to inspire and empower people to embrace their creativity through skateboarding, art, music and street culture. This is the first House of Vans event to take place on Australian shores. It's an exciting global platform for the Vans brand which we hope to continue to bring to Australian audiences. Immediate plans are to bring House of Vans to Auckland, New Zealand early in 2018.