Macaulay Carson Culkin is an American actor and musician. He became famous for his role as Kevin McCallister in Home Alone, every kids favourite movie in the early 90's. At the height of his fame, he was regarded as the most successful child actor since Shirley Temple. And now, well he's 34…
He's 34. Pretty fucking wild he is still breathing after the shit he's gotten himself into.
He dated the ever so gorgeous, Mila Kunis from 2002 to 2010. Thats pretty damn cool.
https://www.youtube.com/watch?v=ivwJmDFgmEk
He has been in a band since the beginning of the year, The Pizza Underground.
Namely parodying songs by The Velvet Underground with pizza-themed song names and lyrics.
Culkin's major break would come in 1989, where he acted along side the late John Candy in 'Uncle Buck'.
At the end of December, 2013 Macaulay directed and stared in a tribute to Andy Warhol's scene in Jorgen Leth's '66 Scenes From America' eating a slice of pizza.
https://www.youtube.com/watch?v=9pzm1lQX0qU
John Hughes wrote "Home Alone" (1991) with the young actor in mind after they worked together on "Uncle Buck" (1989).
During the height of his success, Culkin became close friends with Michael Jackson, and has always maintained their relationship was completely platonic. The actor is godfather to two of Michael Jackson's kids, Prince Michael and Paris Jackson. He also featured in Jackson's monster hit, 'Black or White'.
His brother Rory Culkin, now an established actor in his own right, has played both Macaulay`s little brother (in The Good Son (1993) and the younger version of Macaulay`s character (in Richie Rich (1994)).
The actor made a cameo appearance on "WWE Raw" in 2009, in which one of the wrestlers was defeated by a "Home Alone" inspired gag.
Culkin once posed for a photo with some heavy weights, Jordan and Jackson. The photo was believed to be taken in 1991 behind the scenes of Jackson's 'Black or White' video clip.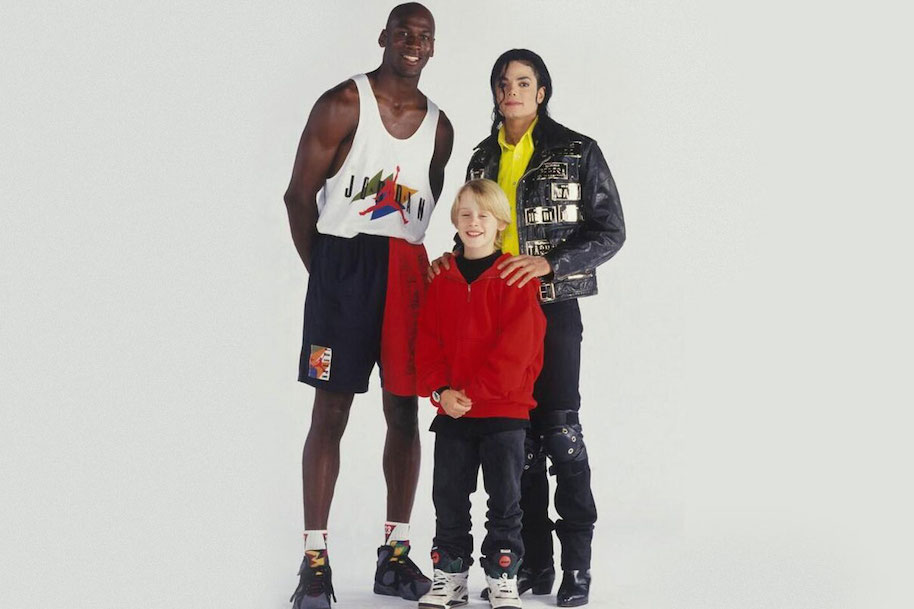 Have a good day, champ.
Home Alone – Soundtrack