It's currently 14 degrees and raining in Sydney, 12 and overcast Melbourne – but in Santorini, one of the Cyclades islands in the Aegean Sea, it's a balmy 25 degrees in startling sunshine, surrounded by cerulean blue waters. Where would you rather be, and more importantly – how quick can we all get to Santorini? Thanks to Contiki pretty damn soon. They take all the hassle out of a holiday, with their tailored group trips with other young people – offering you a tour guide with local know-how, planning your journey, transfers and flights ahead of time – meaning you don't have to worry about anything – just relax and enjoy your getaway. LWA photography Luke Latty sends us his postcards and inspires us to grab a Greek beer and getaway from it all.
"I had never been to the Greek Islands before so to say I was stoked to hit Santorini was an understatement," Luke tells us. "This place did not disappoint from the the food to the views to the people this place is amazing. In a nutshell Santorini is one of the most beautiful places in the world. I had the best 24 hours of my life here so let the FOMO begin."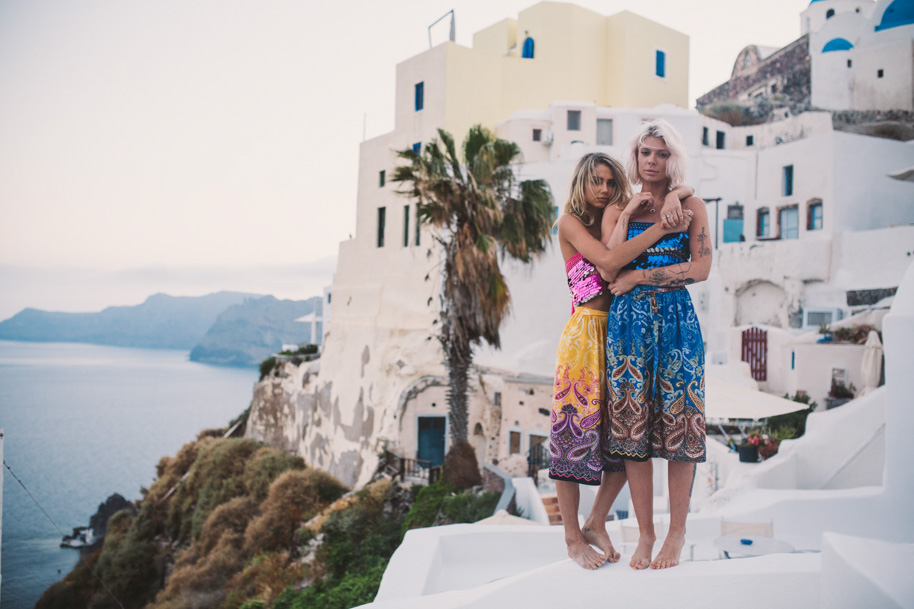 Sahara and Alana soaking up the last little bit of light as the sun set over Santorini.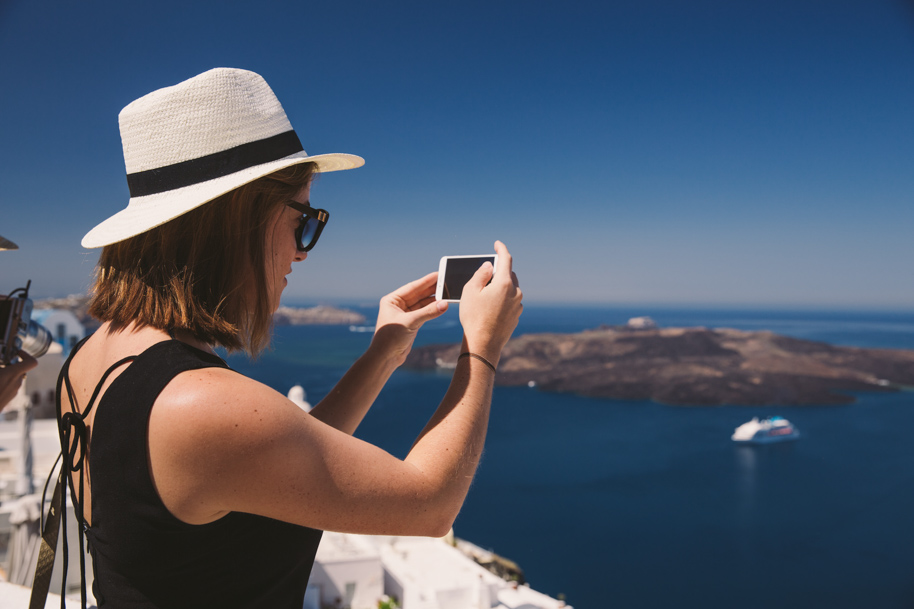 Gretchen Walker of Cleo Australia grabbing a quick snap of the bay. This chicks eye for photos couldn't be more on point, she's got some skills!
Two tourists spotted in their natural habitat.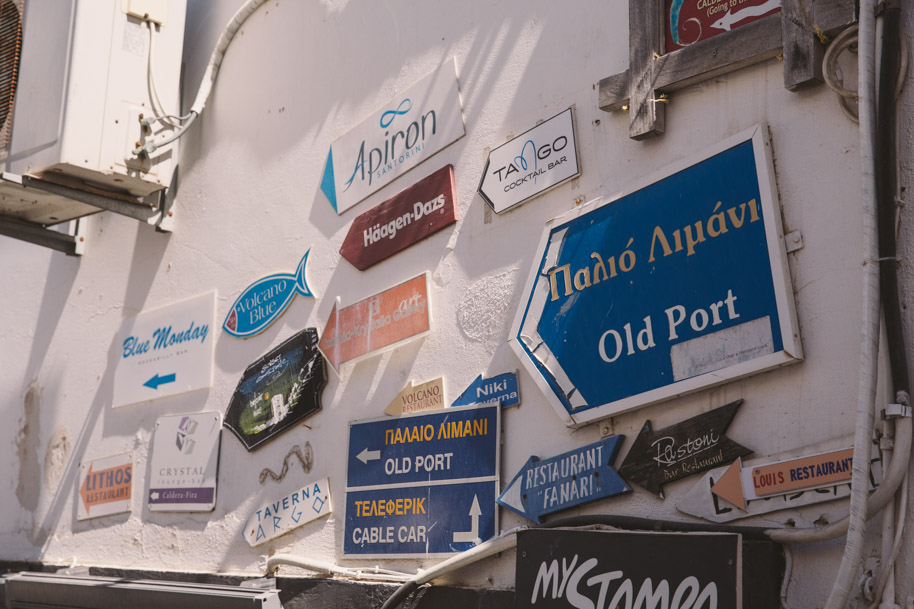 To the left to the left everything in Santorini goes to left.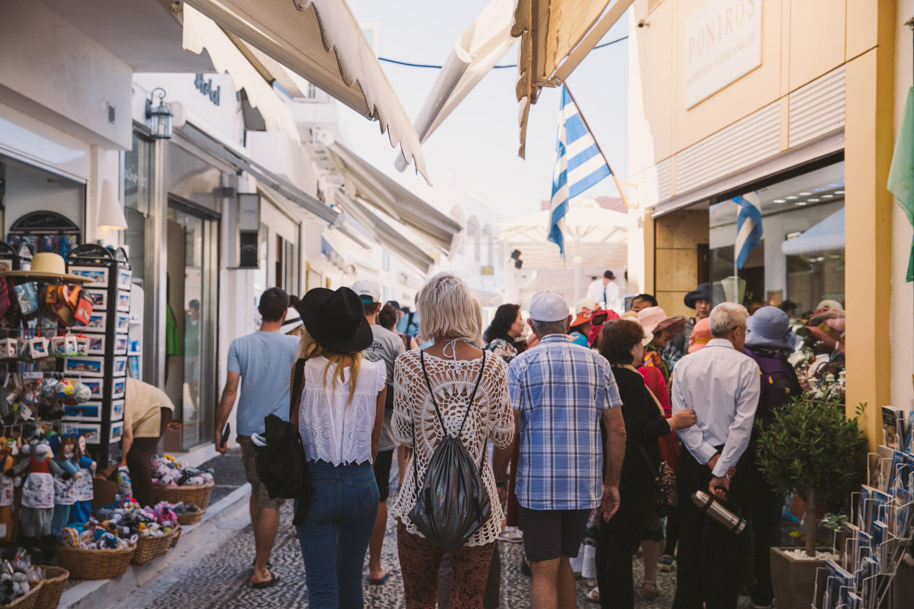 Sahara and Alana cruising the laneway's of Santorini searching for some holiday trinkets.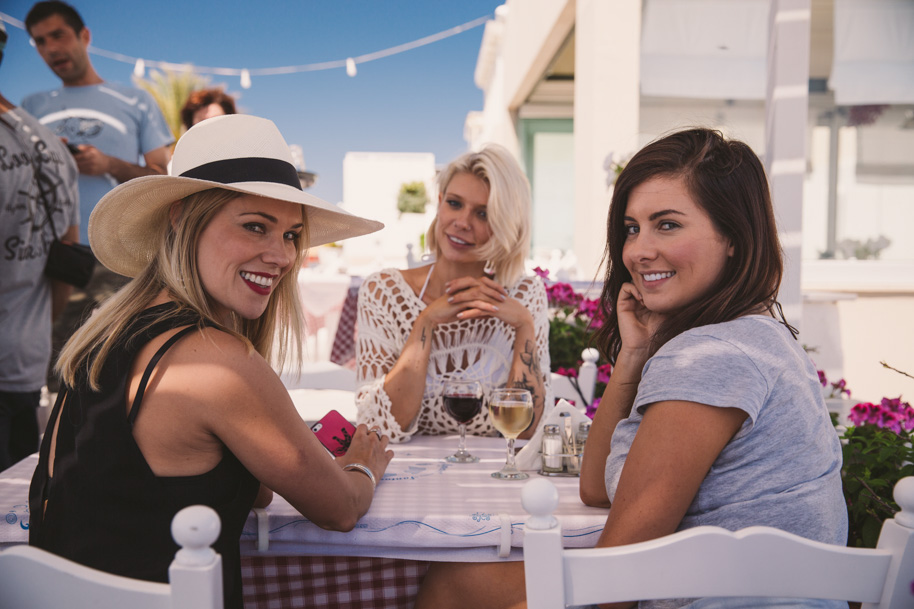 Katrina of Contiki, Alana and Sarah giving the famous local wine a try before lunch.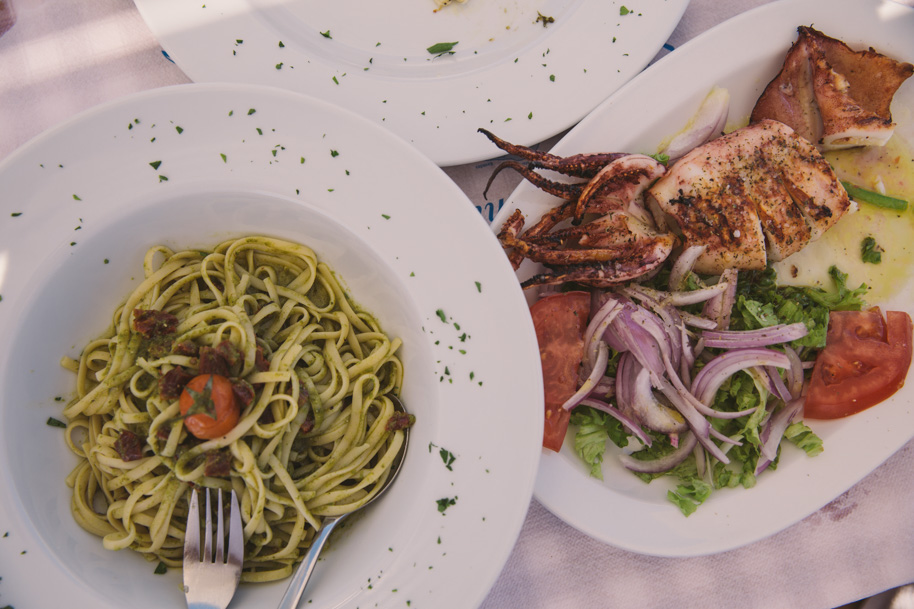 Rocket pesto linguine with sundried tomatoes and marinated squid with fresh salad, yes it was as good as it looks.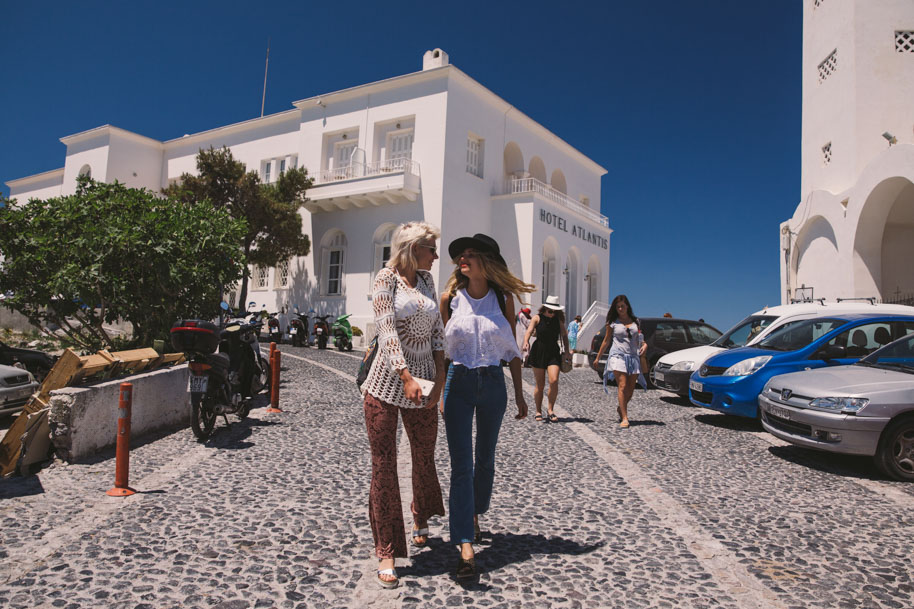 Alana and Sahara head off back for some chill time before we all check out the famous Santorini sunset everyone keep's talking about.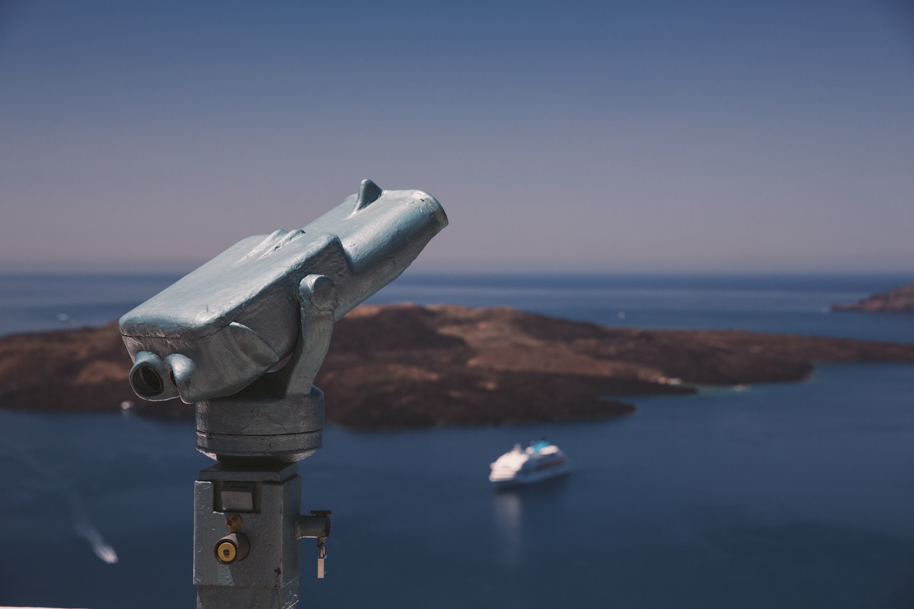 Cant believe you still have to pay to use these things but hey the views worth the 50 cents.
Anyone who's been to Greece knows Mythos. Its the Greek equivalent of VB but better.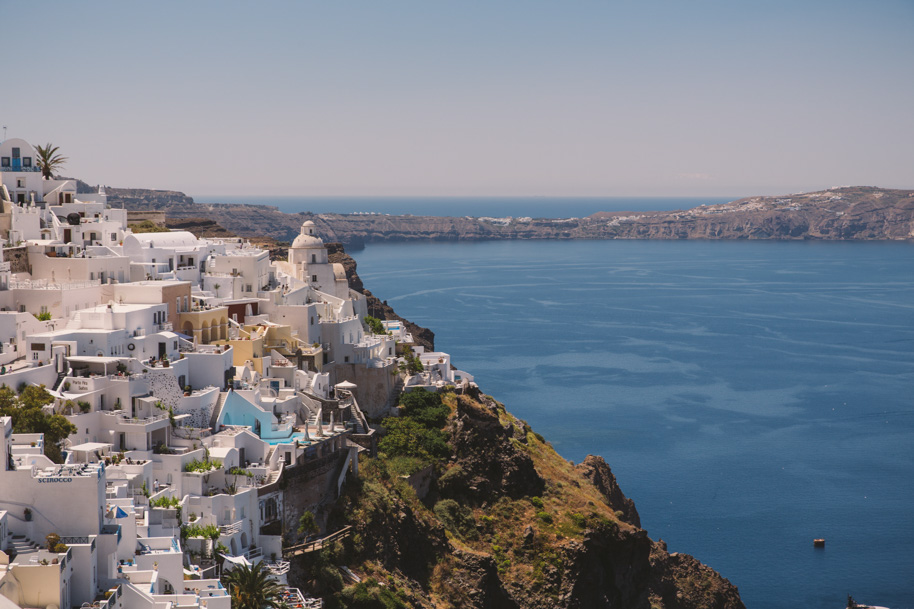 The famous white buildings cascading down the hillside of Santorini.
Katrina and Jen the legends who put this trip together for us, grabbing a quick snap with that amazing view.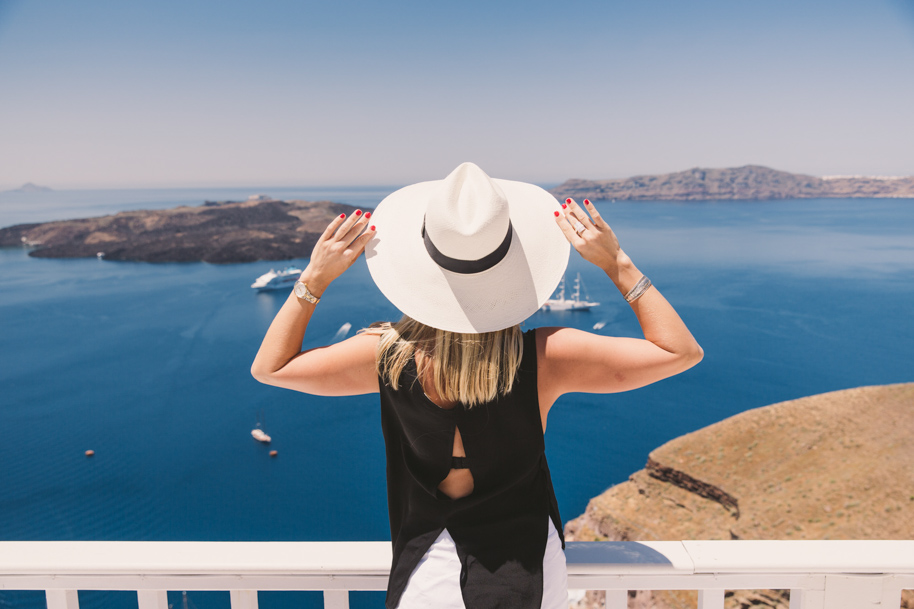 This is work for Katrina I think? Yeah pretty sure her jobs better than your's sorry.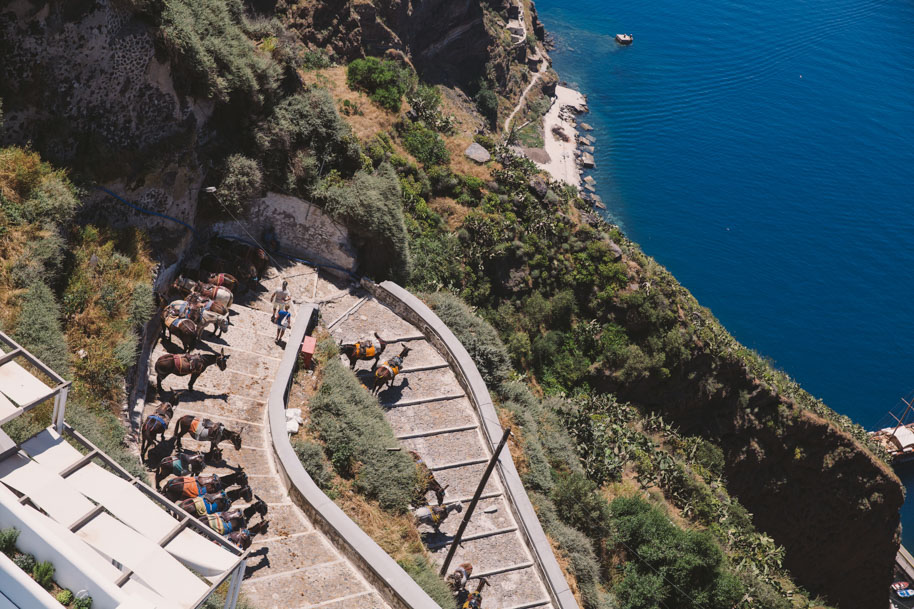 A fresh perspective on the Donkey's of Santorini.
Carissa Walford of Channel V Australia loves a good photo, unless I was the one taking it.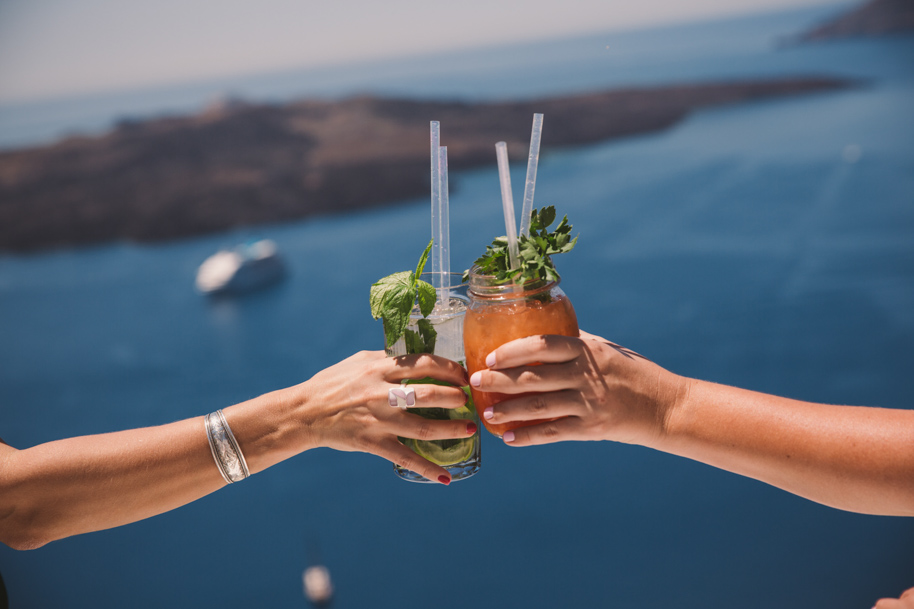 The cocktail game in Santorini is on point and with a view like that to soak up you can't really get much better.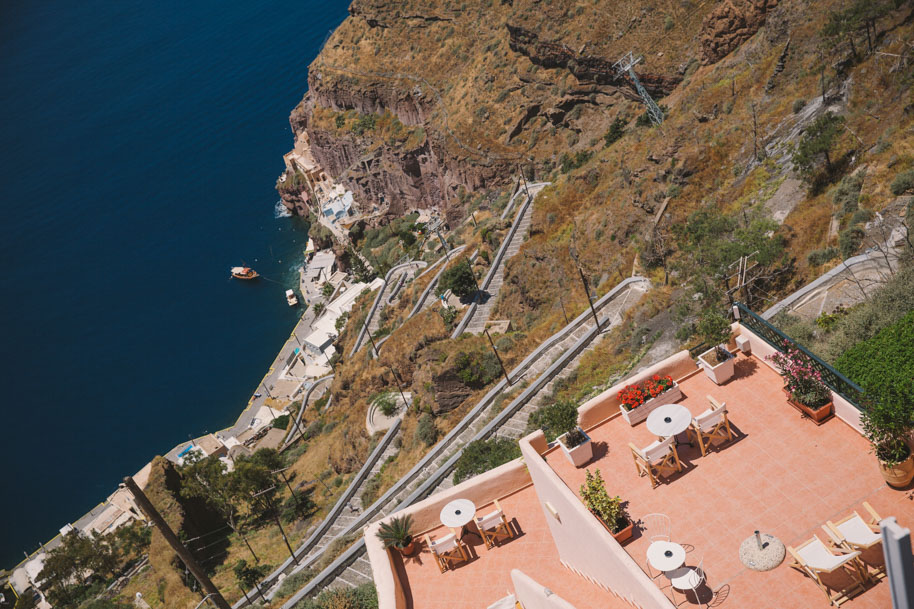 The zigzagging path to the water was almost endless but hey good things come to those who wait.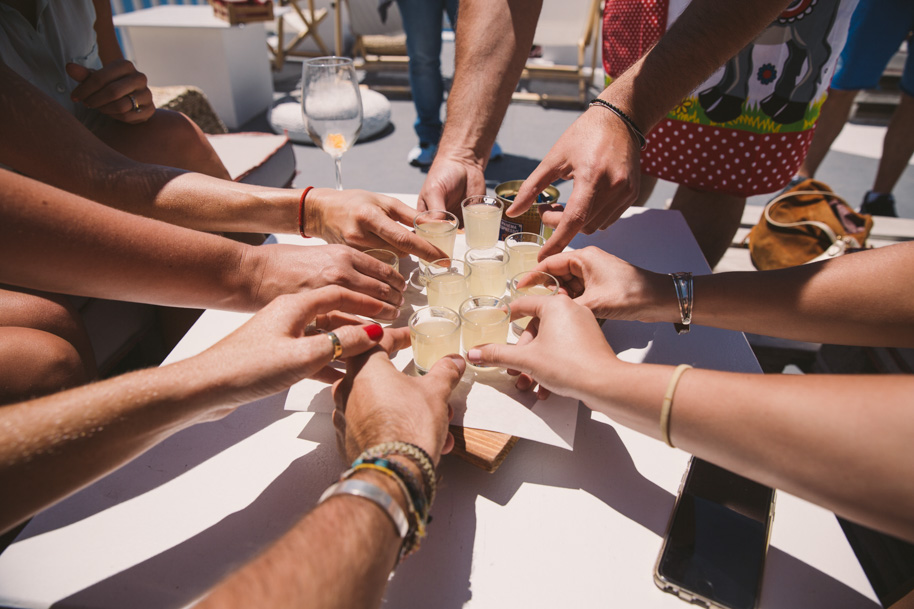 Life's tough when its the middle of the arvo and you're having shots with a bunch of babes on a rooftop overlooking the bay of Santorini.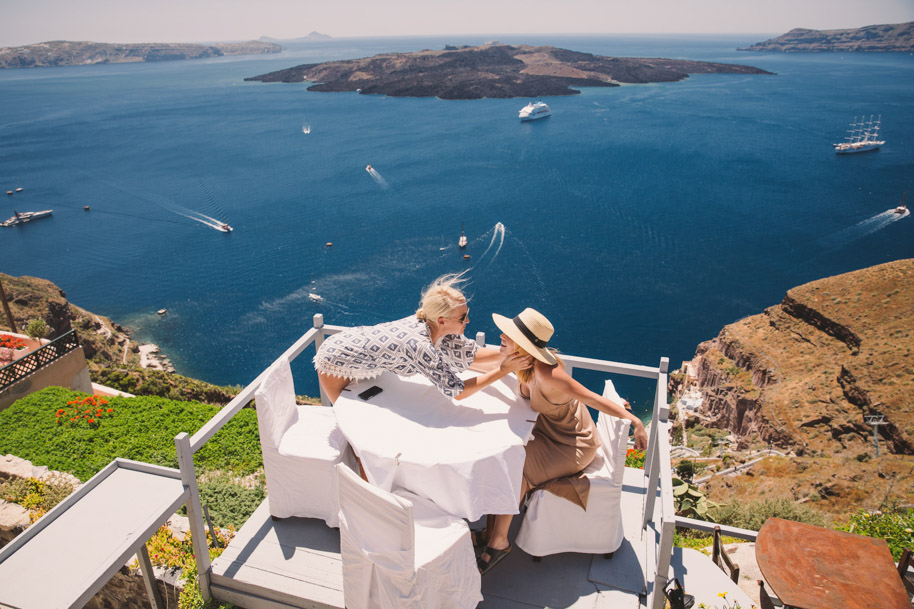 Carly and Carissa being all cute. If you ever want to impress your lady this could be the spot.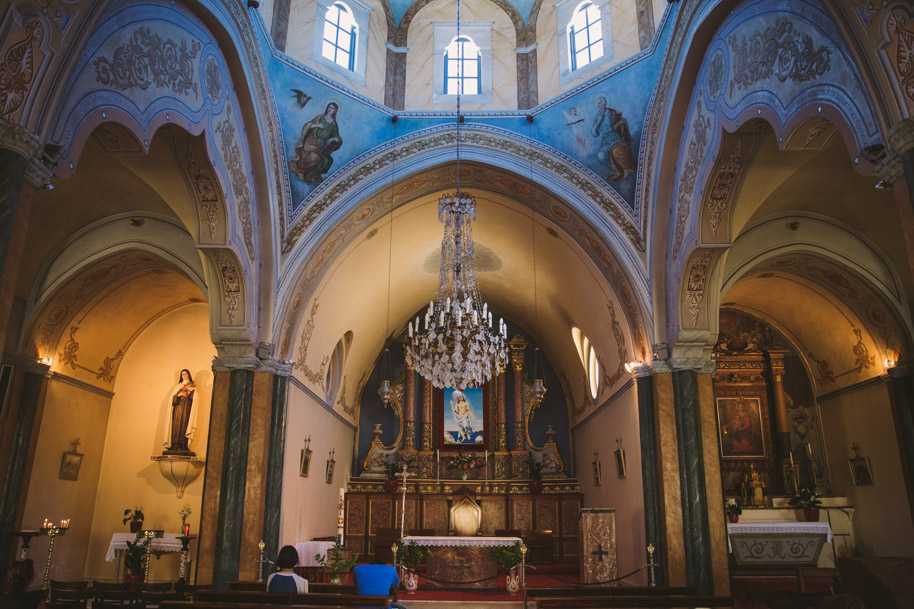 A small church hidden right at the peak of Santorini.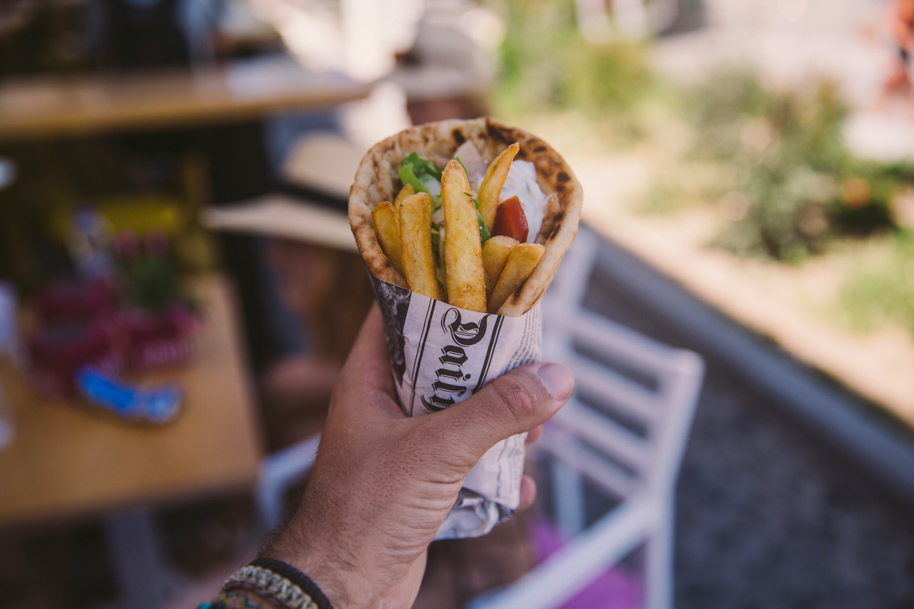 My first Greek Gyro, it was definitely as good as it looked.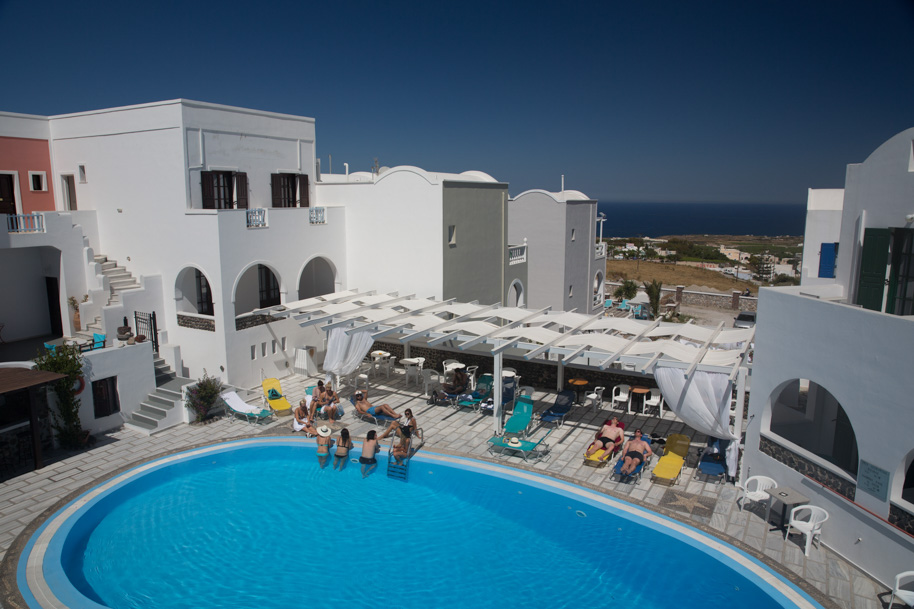 The crew soaking up some ray's by the pool.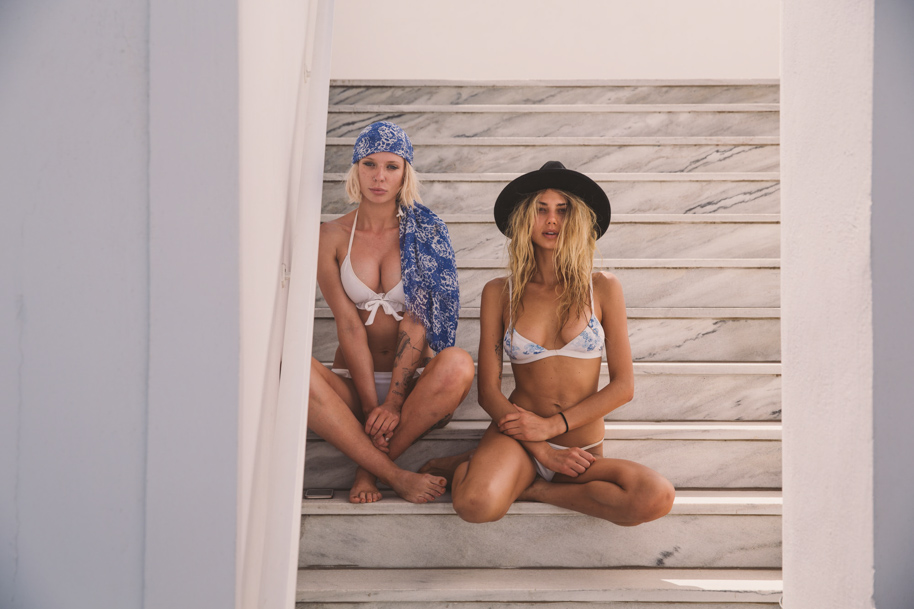 a flight of stairs has never looked so good.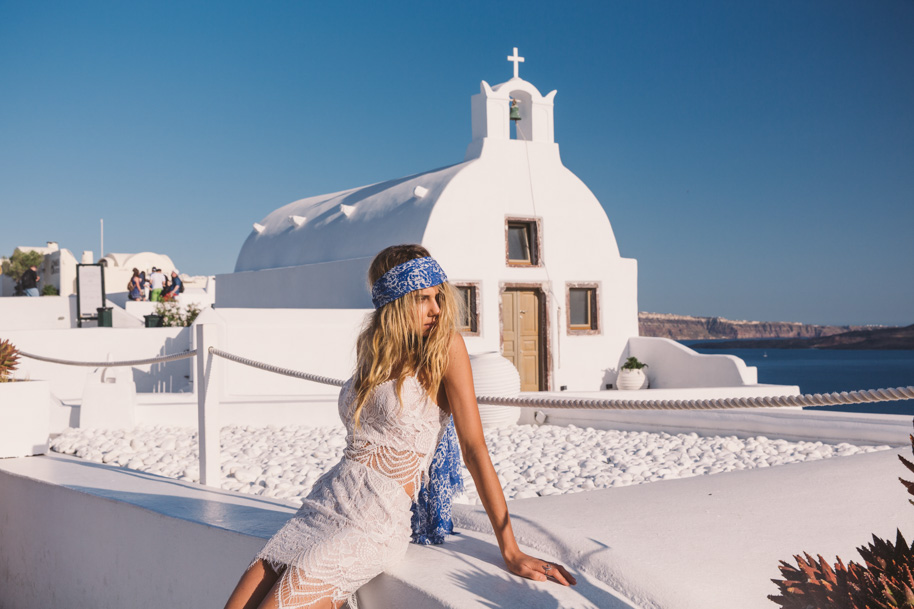 White on white on white.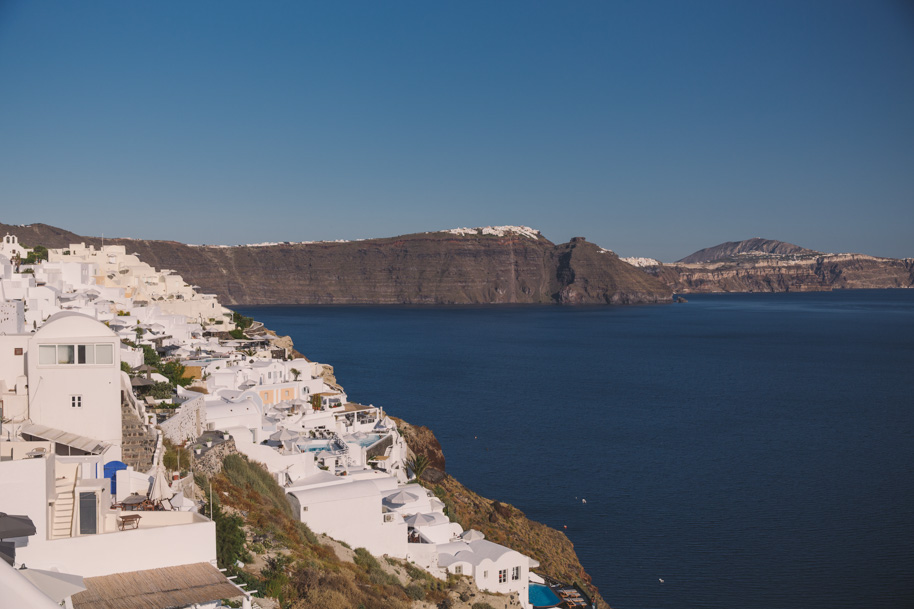 from where you would rather be.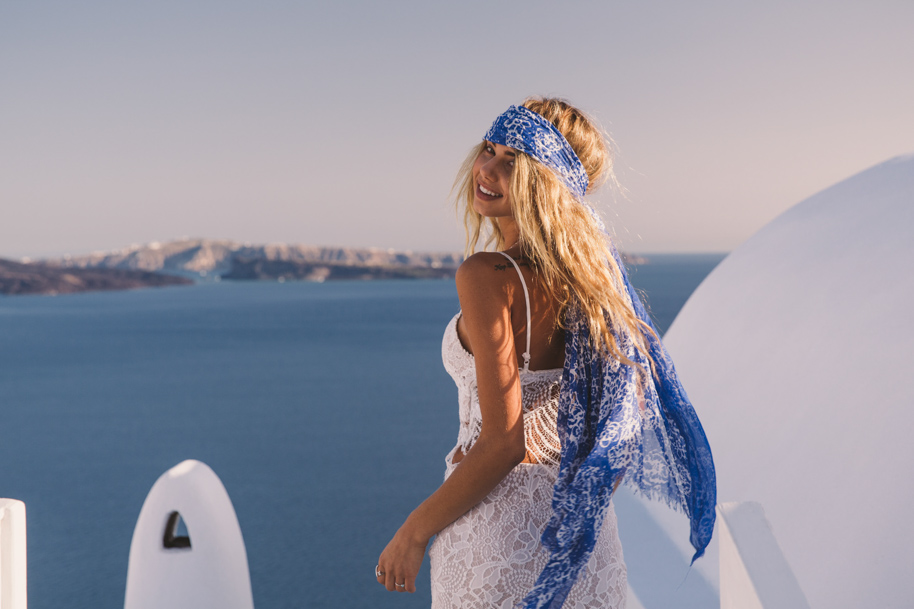 Jumped into a guys backyard for this quick snap he wasn't too stoked until he saw Sahara then he seemed pretty happy, go figure.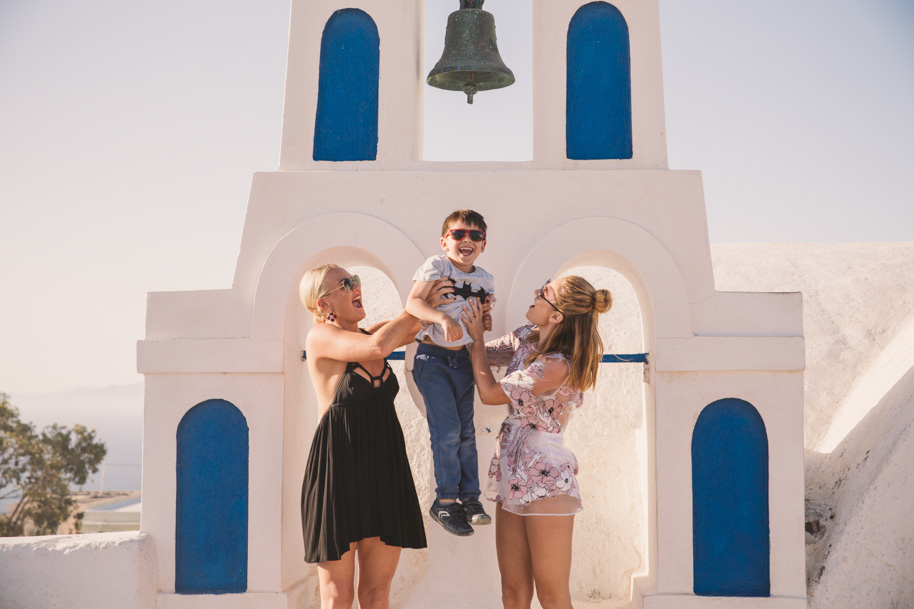 Carly and Carissa hitting on the locals, sorry girls think you have to give him a few more years.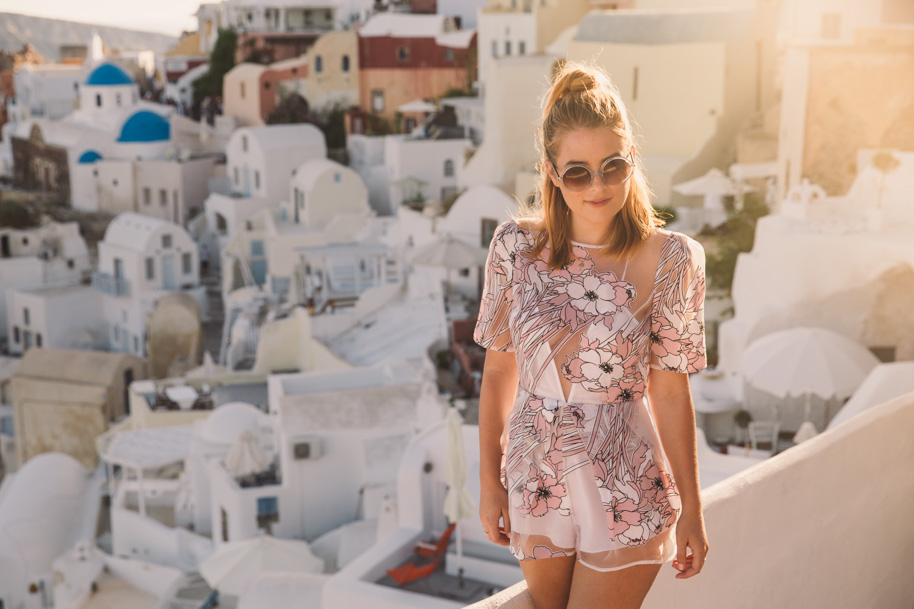 Carissa soaking up that golden afternoon light.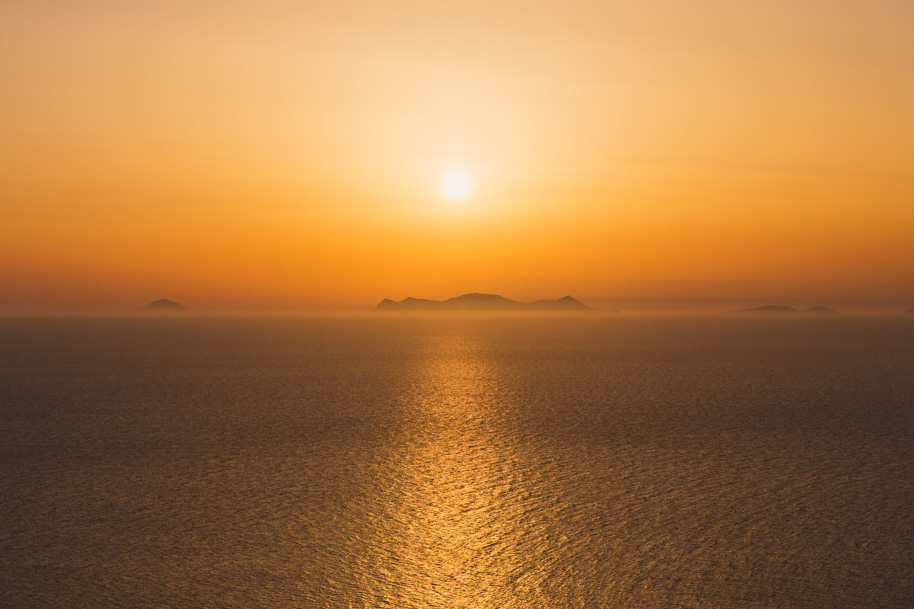 This sunset was unreal, however good you think it looks times that by 1000.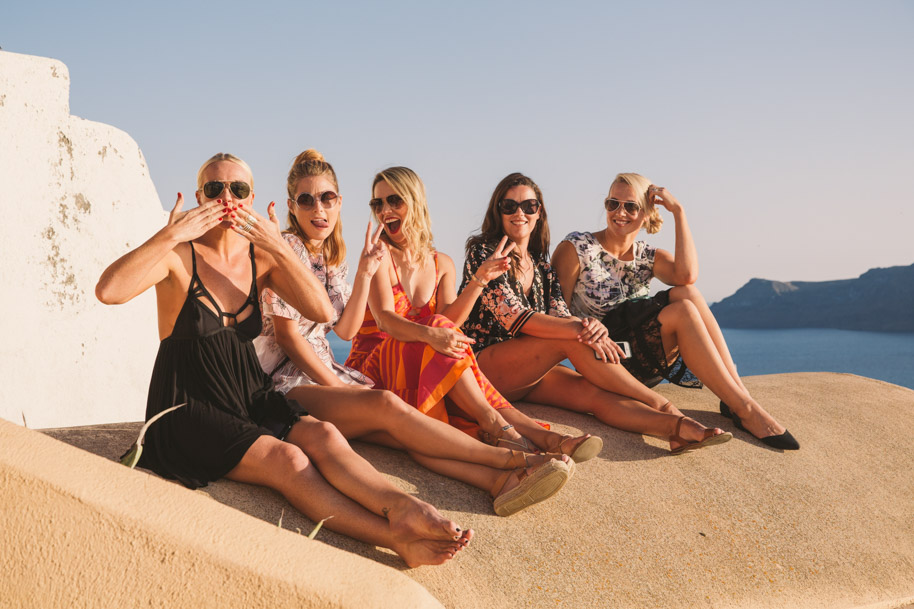 Rooftop hangs with the ladies.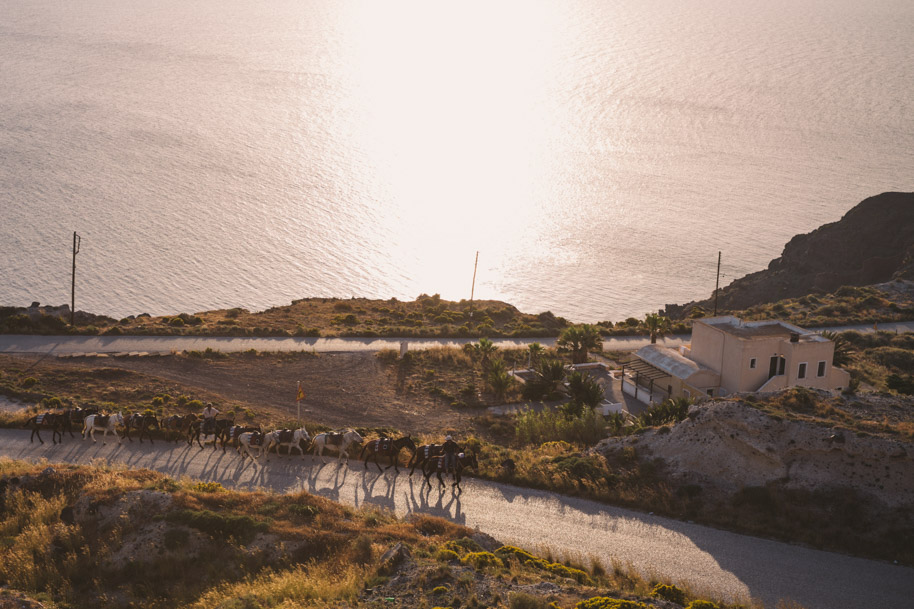 Donkeys heading home as the sun sets in Eos.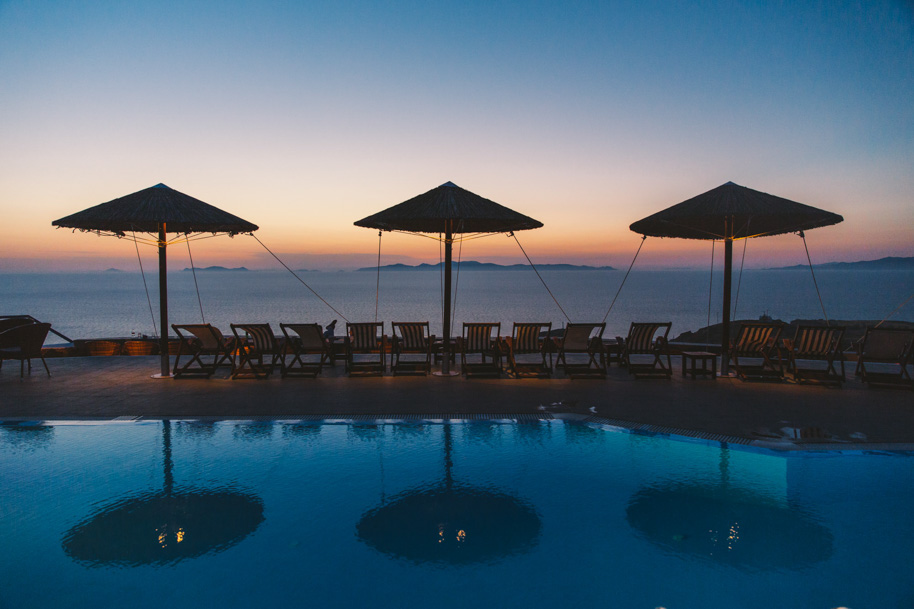 Not a bad way to end the day in Santorini.