Well, Summer has come and gone.
As we put away our beach towels, replace flip flops for sneakers, and fold up our fluro-coloured singlets, we look to the world of art to ease us out of the blistering heat of Summer and smoothly careen us into the cool winds of Autumn.
1. Scraps by Michael Cain (Melbourne)
6-17 March, BSIDE Gallery, 121 Brunswick St, Fitzroy
With his love for animals, vibrant colours and a spray can or two, artist Michael Cain aka Gnashingteeth brings his wonderfully expressive works to Melbourne's BSIDE Gallery:
"A trip back to those memorable moments, objects and interactions that ultimately blur, fade, and dissolve as time passes."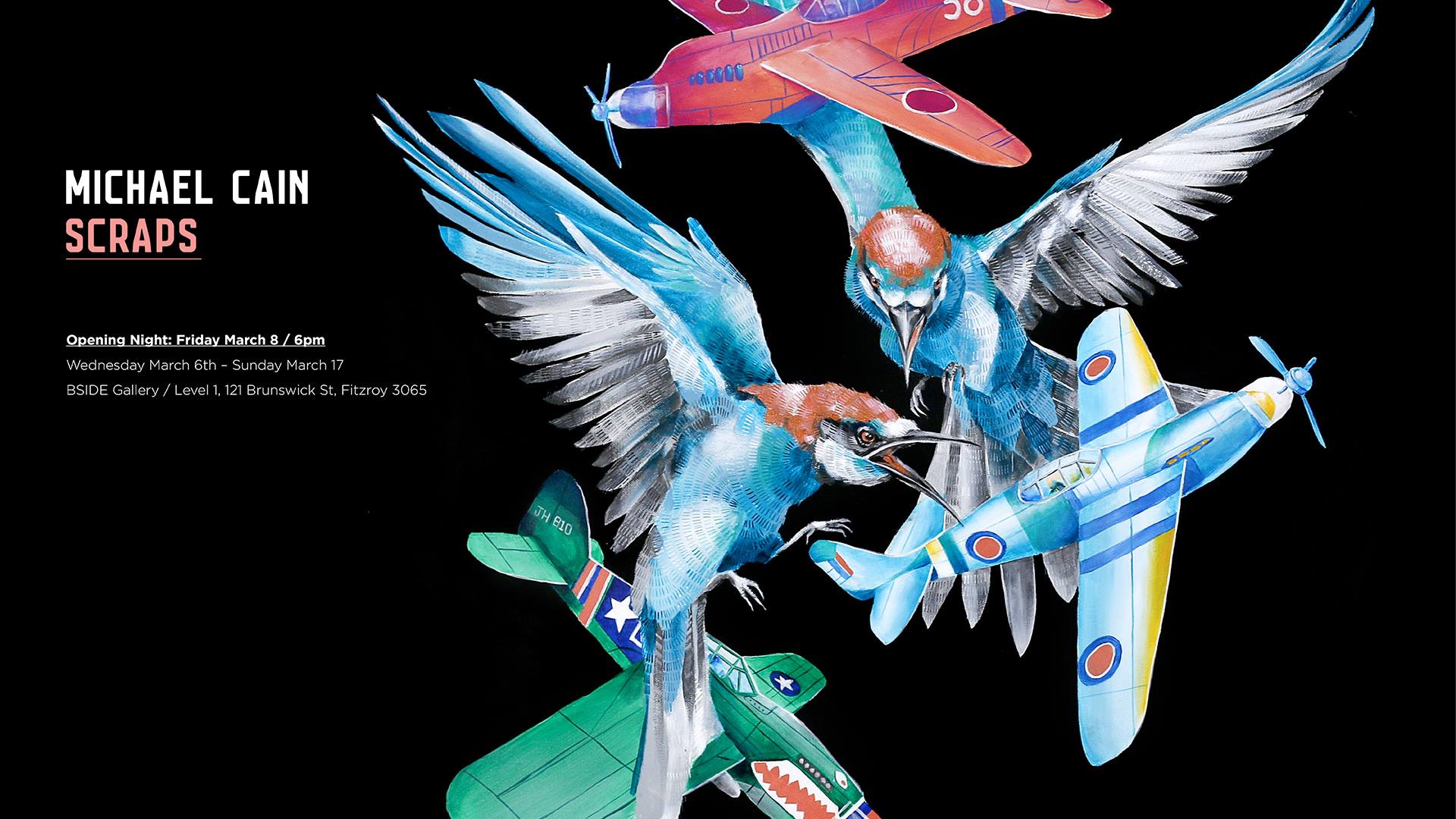 Find more info here.
2. Cryptic Frequency by Nixi Killick (Melbourne)          
7-11 March, VS.Gallery, 1 Vere St, Richmond
With the imaginative freedom lying somewhere between a genius futurist and an intense acid trip, artist/fashion designer Nixi Killick is back with Cryptic Frequency. Utilising a combination of augmented reality and experimental fashion, Killick looks to connect audiences with wearable technologies, creating a truly unique experience:
"The NXK Cryptic Frequency collection explores morphic resonance, with vital colour codes that echo's a broader shared spirit and flickerings of a greater collective consciousness. It aims to simulate primal signals to decipher our enigmatic connection to a global 'future-primitive"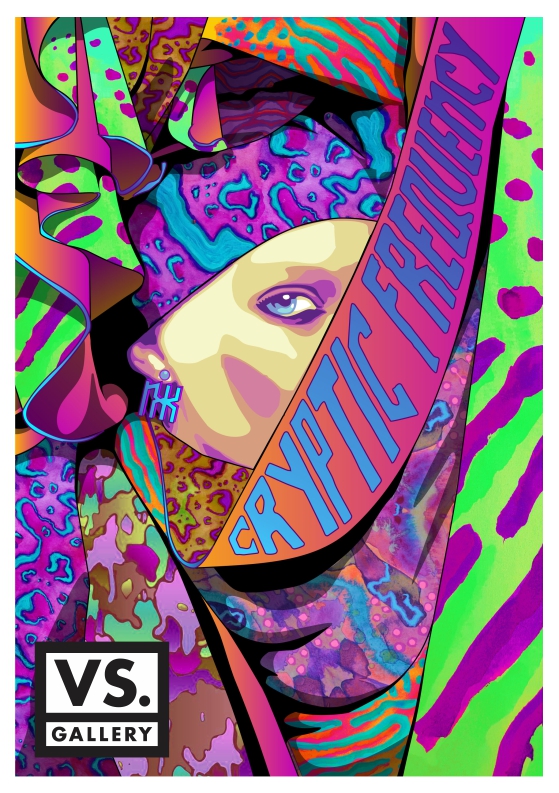 Find more info here.
3. Summer by Drita Ajredin (Sydney)
13th March ,GOODSPACE, 115 Regent St, Chippendale.
As we collectively wave the long days of Summer goodbye, Sydney photographer Drita Ajredin isn't ready just yet. For one night only Ajredin looks to grace the walls of Goodspace with a show celebrating the tranquil elation of the Aussie Summer:
"In summer I spend a lot of days at the beach. I love how relaxed everyone is. I love that one dip in the ocean can cool you down and change your mood. I love seeing all the different families and friends, the variety of umbrellas and beach accessories. There is so much to see and it's never overwhelming. Hundreds of people and all you can hear is the waves crashing into each other". – Drita Ajredin
Find more info here.
4. The Other Art Fair (Sydney)
14- 17th March, Australian Technology Park, Exhibition Hall, Locomotive Workshop, Bay 8, 2 Locomotive Street, Eveleigh
With variations around the world, Sydney siders will once again get the chance to explore all the wonderful works available at The Other Art Fair. The most diverse and expansive art fair in Australia is back for a few days only, so do yourself a favour and don't miss this!:
"Presented by Saatchi Art, The Other Art Fair Sydney showcases 120 talented independent and emerging artists, each hand picked by a committee of art world experts. Art lovers can visit the fair with confidence that they are buying from the very best and most promising emerging artists in a unique and immersive experience".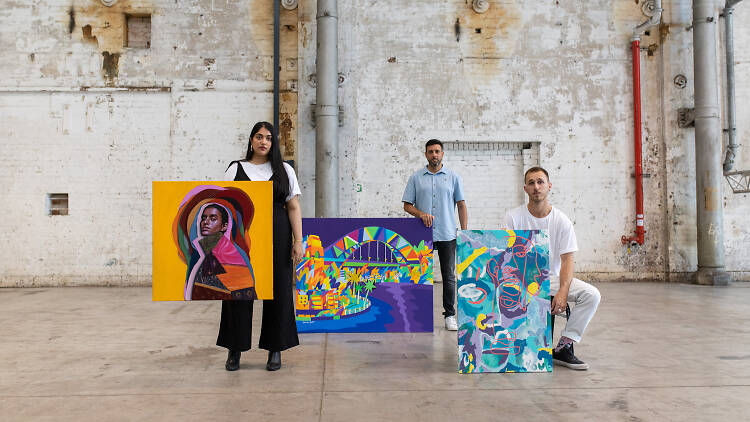 Find more info here.
5. Art at Night: East Sydney Precinct Party, Curated by Tulleah Pearce & Firstdraft (Sydney)
3rd March, 6pm – 10pm, Firstdraft, 13-17 Riley St, Woolloomooloo
Highly regarded Sydney art institute Firstdraft gallery wants you to stretch your calves, lace your sneakers and hit the streets for a special night of late night art:
"On the third week of Art Month the galleries of East Sydney open their doors late. Grab your map and hit the streets of Kings Cross and Woolloomooloo before making your way to Australia's longest running Artist Led Organisation, Firstdraft, to see the work of Sydney's hottest new talent. We'll be partying into the night with DJs, performances and more to be announced.
Curated by Tulleah Pearce, Program Manager at Performance Space – get ready to see the best performance artists in town".
Find more info here.