We at Mad Love concern ourselves with giving you the very best.
Whether it be artists, galleries, or speciality events, we have made it our mission to use every article and interview as a chance to expose something new and inspired to our readers. So, we'd like to introduce our newest feature where every month we highlight a handful of events from the Aussie world of art that you should check out ASAP! Let's get it!
Everything is Purple by Kim Hyunji (Melbourne)
"Everything is Purple" opens January 21 , Vitrines Rooftop, 7/252 Swanston St, 
Acclaimed painter Kim Hyunji brings a small collection of carefully curated works to Vitrines Rooftop for Everything Is Purple. The show brings a more intimate and unique art viewing experience to a city already brimming with a plethora of shows to see:
"Vitrines welcomes Kim Hyunji as our second artist to show in the new space, join us this coming Monday for a drink and view the works.Kim Hyunji (Kim Kim Kim) is an artist working predominantly with painting from South Korea, currently based in Melbourne. She completed her Bachelor of Fine Arts at Curtin University in 2014.
Recognising Australia's multiculturalism and diversity, Kim's main subjects are the culturally attuned creatives of her generation, the Millennials. Through painting Kim explores her generation and the role social media plays in the construction and portrayal of identity."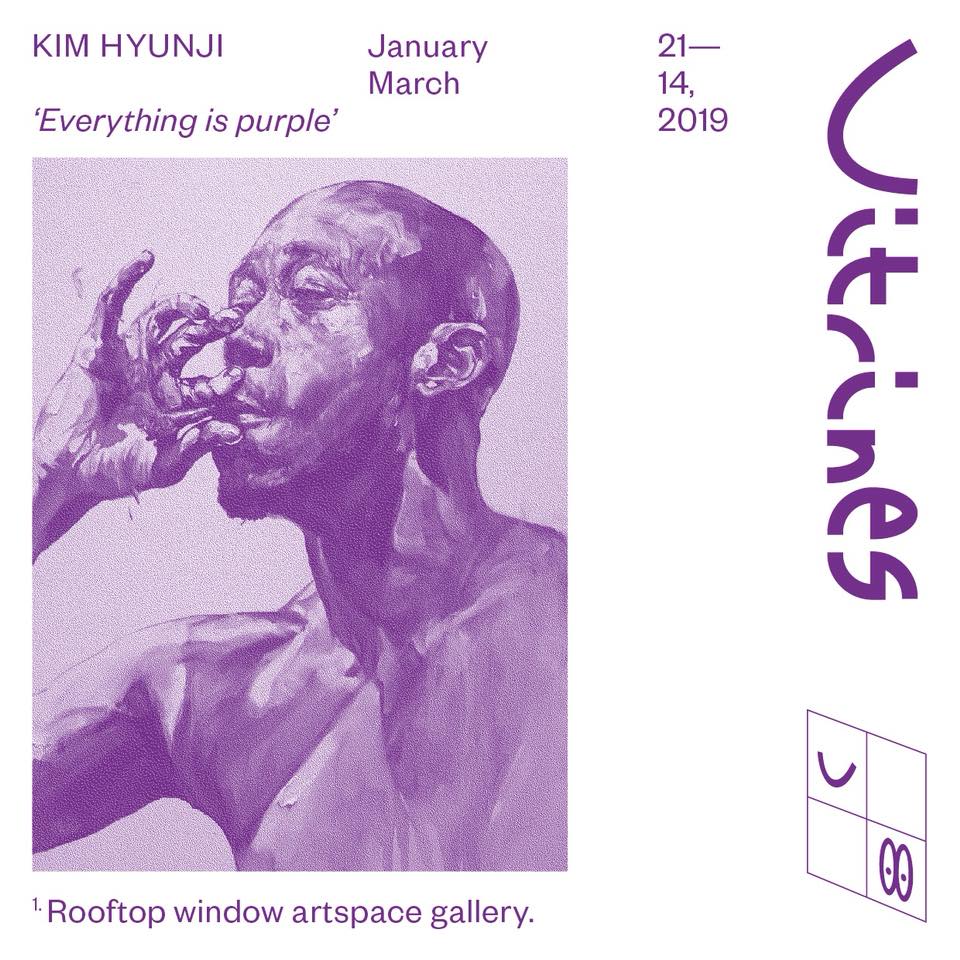 The show is exhibiting until March 14! Find more info here.
Surface Tension (Sydney)
The Japan Foundation, 28 Broadway (Central Park, Level 4), Chippendale.
The Japan Foundation and Backwoods Gallery present Surface Tension, a collaborative exhibition between four of Japan's most exciting and diverse talents:
"Bridging calligraphy with the unleashed expressive gesture of performance, and merging formal drawing and painting with the influence of graffiti and mural painting, this exhibition showcases four contemporary Japanese artists with new approaches to the drawn surface.
Dante Horoiwa's delicately controlled and intimate pencil drawings share an introspective energy with Yusk Imai's surreal painted abstractions and landscape. With vigorous mark-making, Jun Inoue's live painting and works on canvas and Hiroyasu Tsuri/TWOONE's new style of lightbox paintings maintain the energy of the artists' backgrounds in street art within a fine art practice."
 Surface Tension closes this Friday, if you're in Sydney make sure you check it out!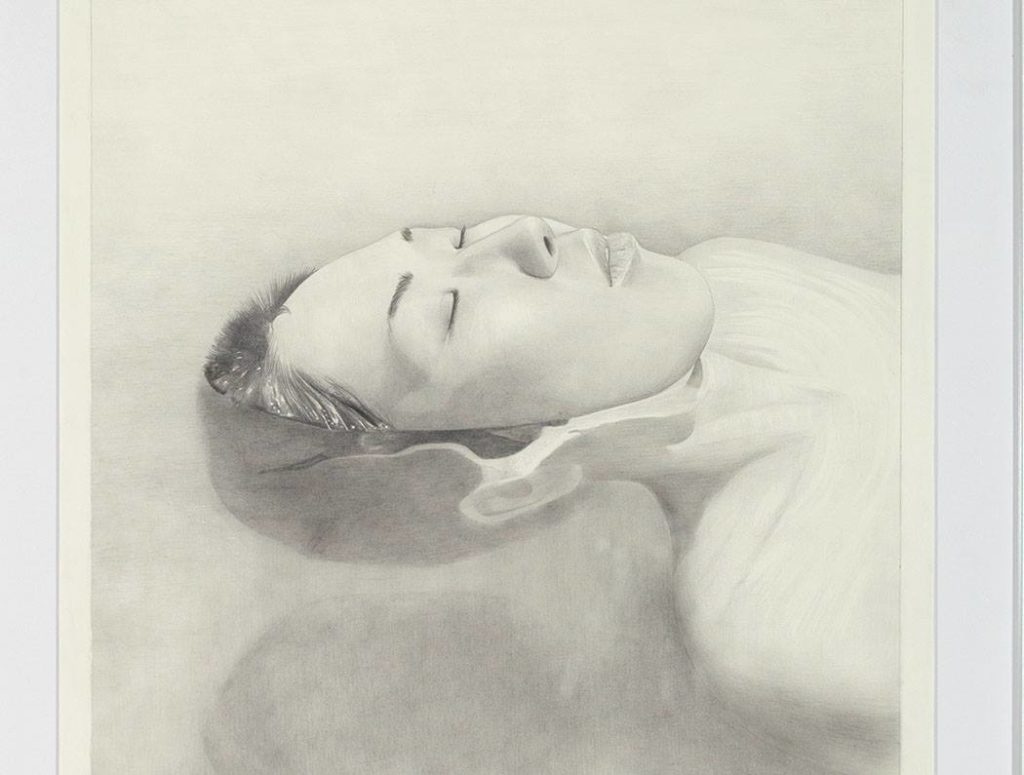 Find more info here.
Valentine by Blair Gauld (Sydney)
"Valentine" opens January 25th , Down/Under Space, 107-109 Regent St, Chippendale 
Photographer Blair Gauld presents his debut solo show, Valentine.  A body of work consisting of pieces shot over 6 months in Perth, exploring youth in all its joyous, volatile and revealing beauty:
"Physically we are primed, yet emotionally and intellectually we are only partly formed, and only taking our first uncertain steps in the great journey of life… The military motif in the images was a strong way of illuminating this idea. The rigid certainty of a man in uniform clashing against the uncertainties of a boy who figuring out what it means to be that illusive thing: a man."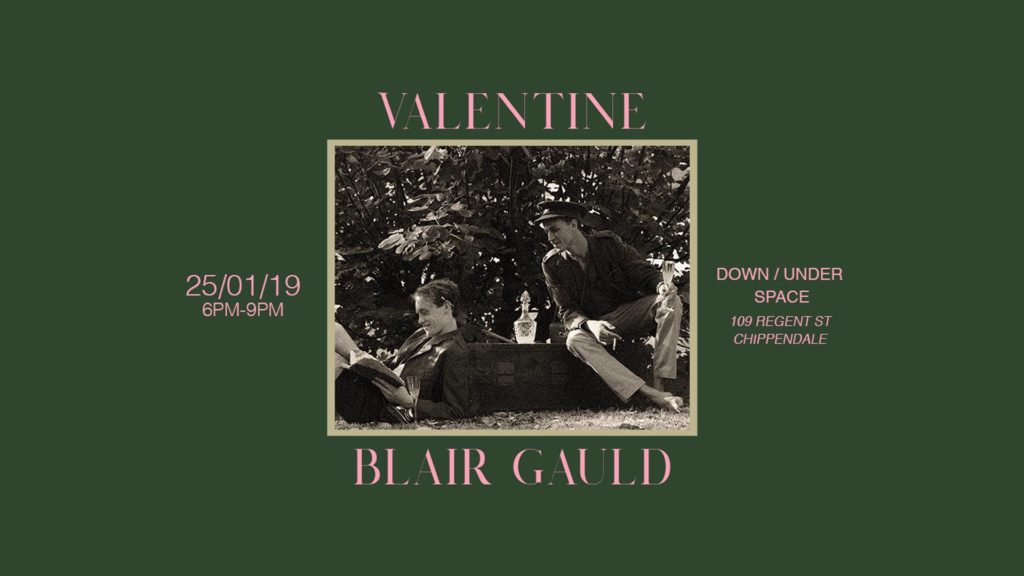 Find more info here.
Hard Copy – Another Mirco Zine Fair (Sydney)
"Hard Copy – Another Micro Zine Fair" opens January 30 (one night only), GOODSPACE, 115 Regent St, Chippendale.
GOODSPACE is back with the return of Hard Copy!  The one night only zine fair is a celebration of everything indie publishing, with a special focus on books, zines, and anything of a photographic nature. The line-up reads like a whose who of Aussie talents,  including: Chantel Lewis-King, Shuang Wu, Alison Leung, Drita Ajredin, Blake Smith, Preoccupied Vegetable Press, Anastasia Liolio, Terra Firma Magazine, Emily Nunell, Lucky 35, Izzy X and more!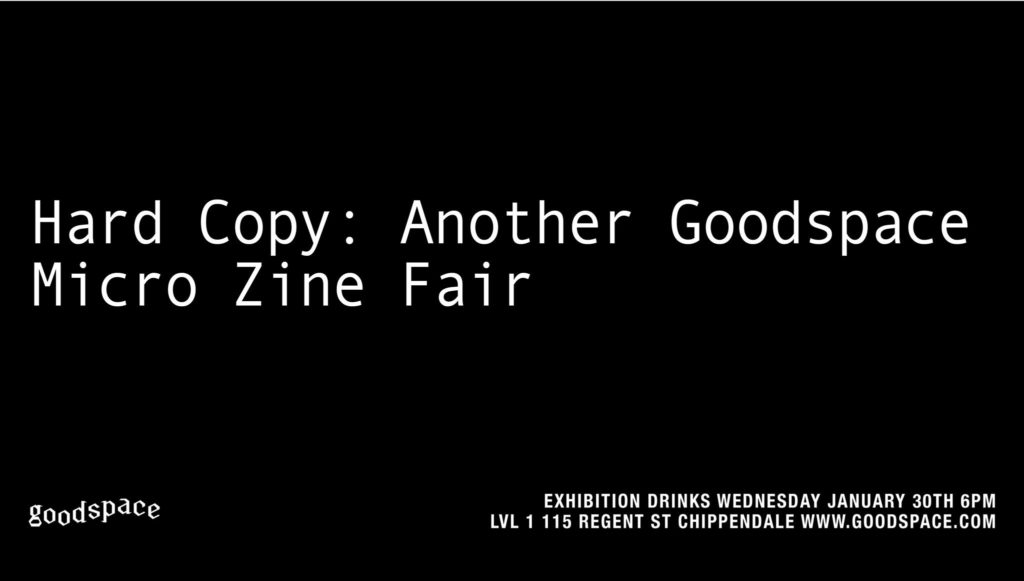 Find more info here.
Red by Jack Fran (Adelaide)
"Red" opens January 31 ,Cult & Harper (Lab or Virtue),168 St Vincent Street, 

Port Adelaide
As a part of a yearlong exhibition program featuring 12 shows by 12 different artists, Jack Fran presents RED. Fran brings his signature paints and expressive portraits to the blooming creative space Cult & Harper, potentially as his only show in Adelaide for 2019.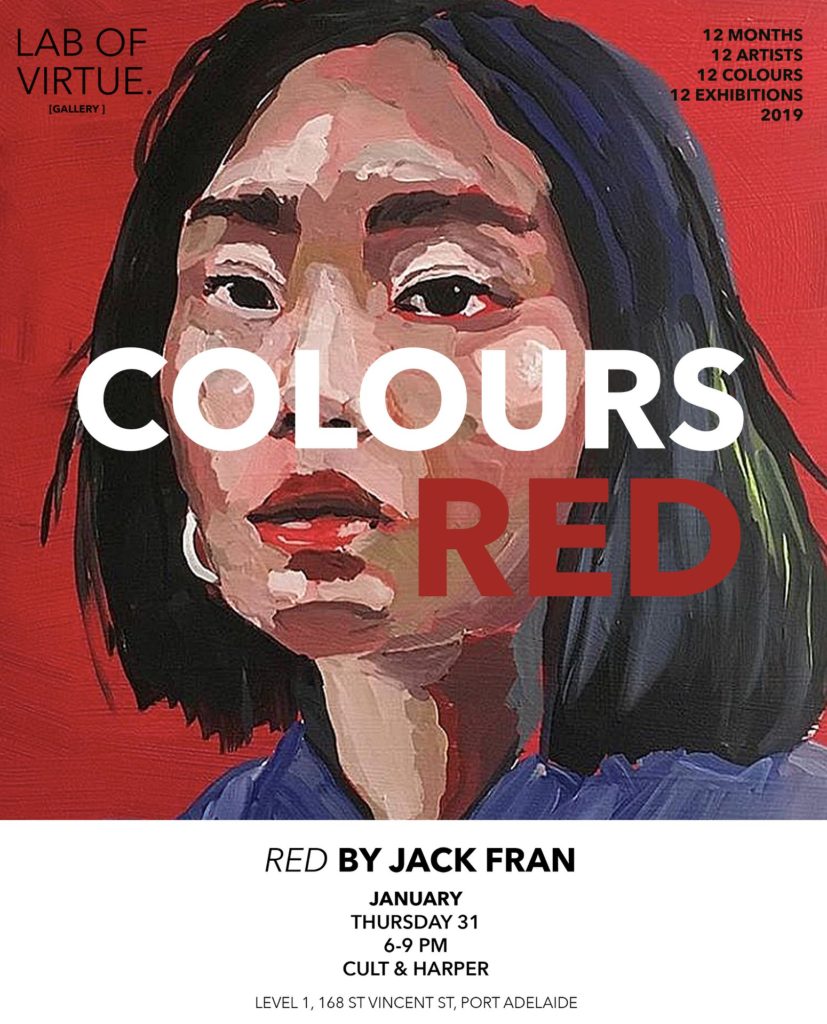 Find more info here.
Every month we'll have more things to check out, so keep it here at Mad Love! BAO!