Rusty roller doors, smashed brick walls, grimy store fronts… these are the textures and landscapes that are often left overlooked and neglected. This is the world of celebrated miniaturist/artist, Joshua Smith. Just 1:20 in scale.
Creating hyper realistic recreations of local landmarks, Josh's work is focuses on urban artefacts of cities that can often be left forgotten. Every smear and smudge on a sidewalk, tagged cement wall and trash can has been painstakingly hand made. Any one piece can take months to create, putting to use Josh's obsessive attention to detail.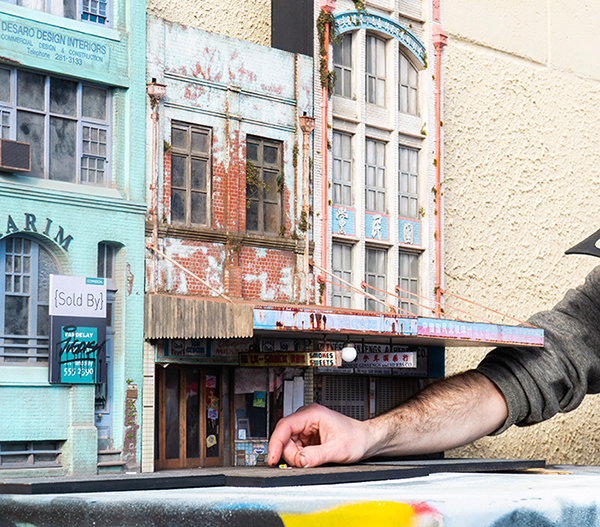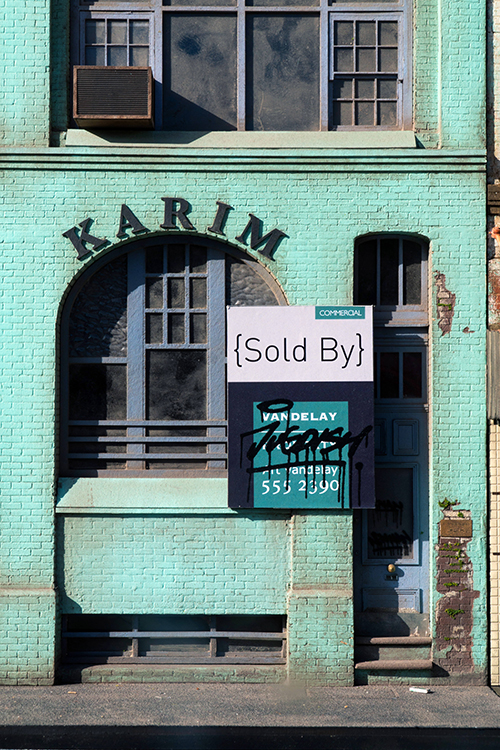 Josh's journey into the world of miniaturist art is one that surprisingly started in the world of street art. As a self-taught stencil artist Josh has had a career spanning over 18 years, having exhibited in London, Paris, Berlin, New York, Hong Kong (just to name a few places). After taking a brief hiatus in 2015, he is refocusing his work to primarily delve into creating these complex miniatures.
Josh's latest solo show, Urban Decay, will be opening this Thursday at The Australian Design Centre. The show will feature a carefully curated number of works:
"Five intricately­crafted miniatures of buildings, one roller door and one dumpster are on display, each constructed complete with ad hoc signage, graffiti and urban grime. Sydney buildings included are the Olympia Milk Bar in Stanmore, the Karim building in Wentworth Street and the Ginseng Shop in Haymarket, while a Milk Bar from Joshua's home town Adelaide and a Bodega from Brooklyn, New York round out the set.
The exhibition offers insights into Joshua Smith's meticulous approach to the creation of the works, including research conducted through Google Maps and photography, and the perfect recreation of each building's facade in 1:20 scale using a variety of materials".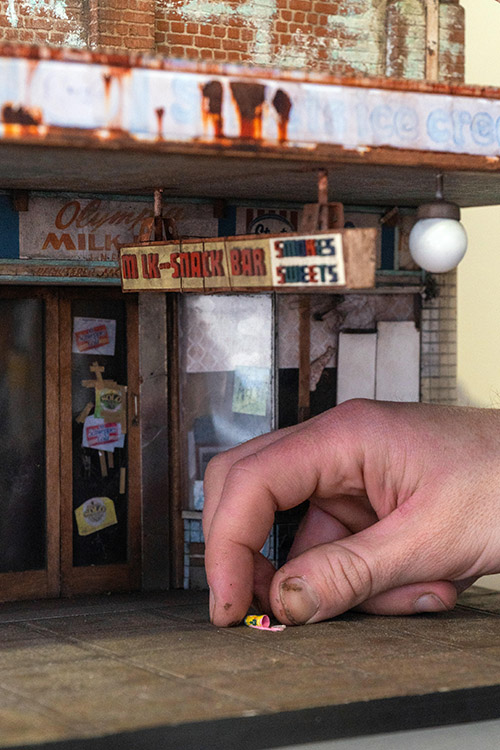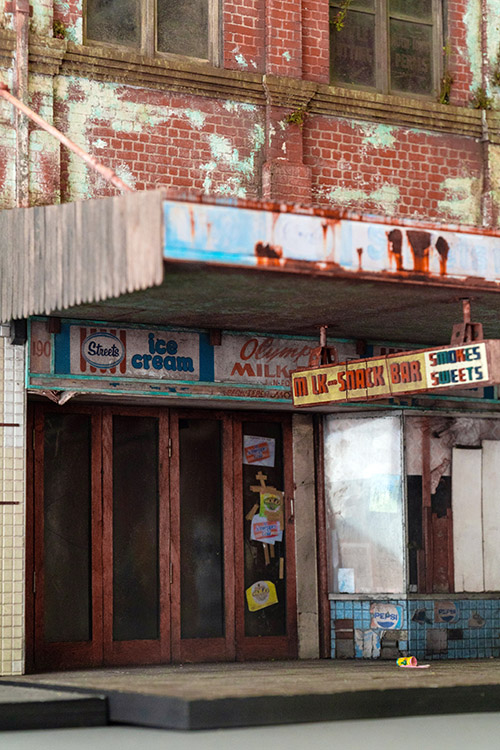 Urban Decay opens this Thursday the 2nd from 6pm -8pm, you can RSVP here.  The exhibition will be available until the 25th of September, more info can be found here and here.