To the surprise of everyone, April is here!
As we collectively come to the realisation and ensuing panic that a quarter of the year has already come and gone, we look to the world of art to see how some of Australia's best have already made the most of 2019.
1. Given Time by Georgia Hill & Tom Gerrard (Armadale)
2-20 April, Metro Gallery, 1214 High St, Armadale
Uber talented Aussie artists Georgia Hill & Tom Gerrard have come together for the first time ever with 'Given Time'. The show will bring together Hill's hypnotically monochromatic pieces and Gerrard's uniquely minimalist illustrations for a show like no other, be sure not to miss it!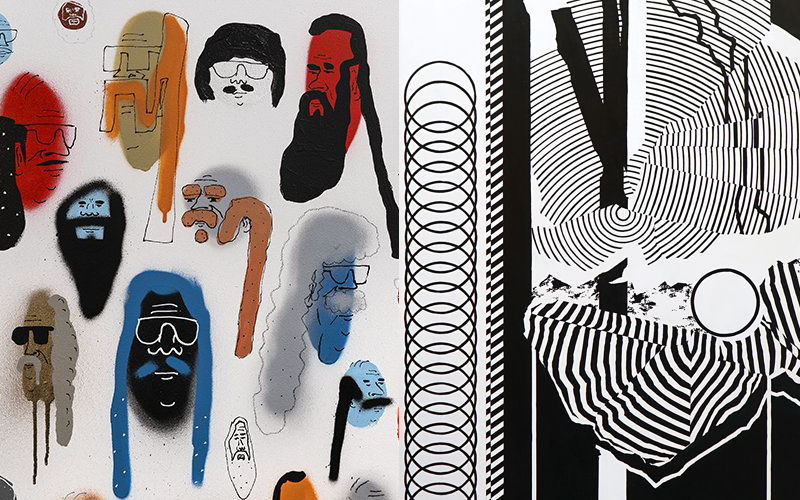 Find more info here.
Also Tom also hosts a hella insightful and interesting artist podcast, check it out here!
2. Hag Mag Issue One Launch (Sydney)
3rd April ,GOODSPACE, 115 Regent St, Chippendale.
Now I could write an exciting write up about the Hag Mag Issue One Launch, a celebration featuring some of the most exciting and insanely original artists Australia has to offer, and it would be fine. But I think the good people over at Hag Mag did an amazing job in their own right, so without further ado:
"Hag Mag is a self-published, absoooolutely chaotic shit show of a magazine that aims to create a space for any hag-identifying person to just….scream into the void. And WHAT is a hag, i hear you yell from the ether?? Well, to be a hag is to possess….a level of inscrutability. It's niche, it's fanatical, it's gross (feral, even!), it's dramatique, it's theatrical, it's ridiculous, it's random XD, it's certifiably bonkers!
So come all ye weird cousins and Horse Girls™ that are gay now! We welcome hags from all walks of life to come and hang out with us!"
Featuring: Ella Sanderson, Georgette Stefoulis, Steffie Yee, Lotte Smith, Claudia Chinyere Akole, Haein Kim, Danielle Lyle-Stirling, Jenny Lee, Kaz Komatsu, Tayla Colley, Rebecca Hall, Azra Berberovic, Nikki Papas, Isabella Sanasi, Sophia Melika, Rosamund Hooper, Ali Chalmers Braithwaite, Adam Salim and Cookbook Book Club.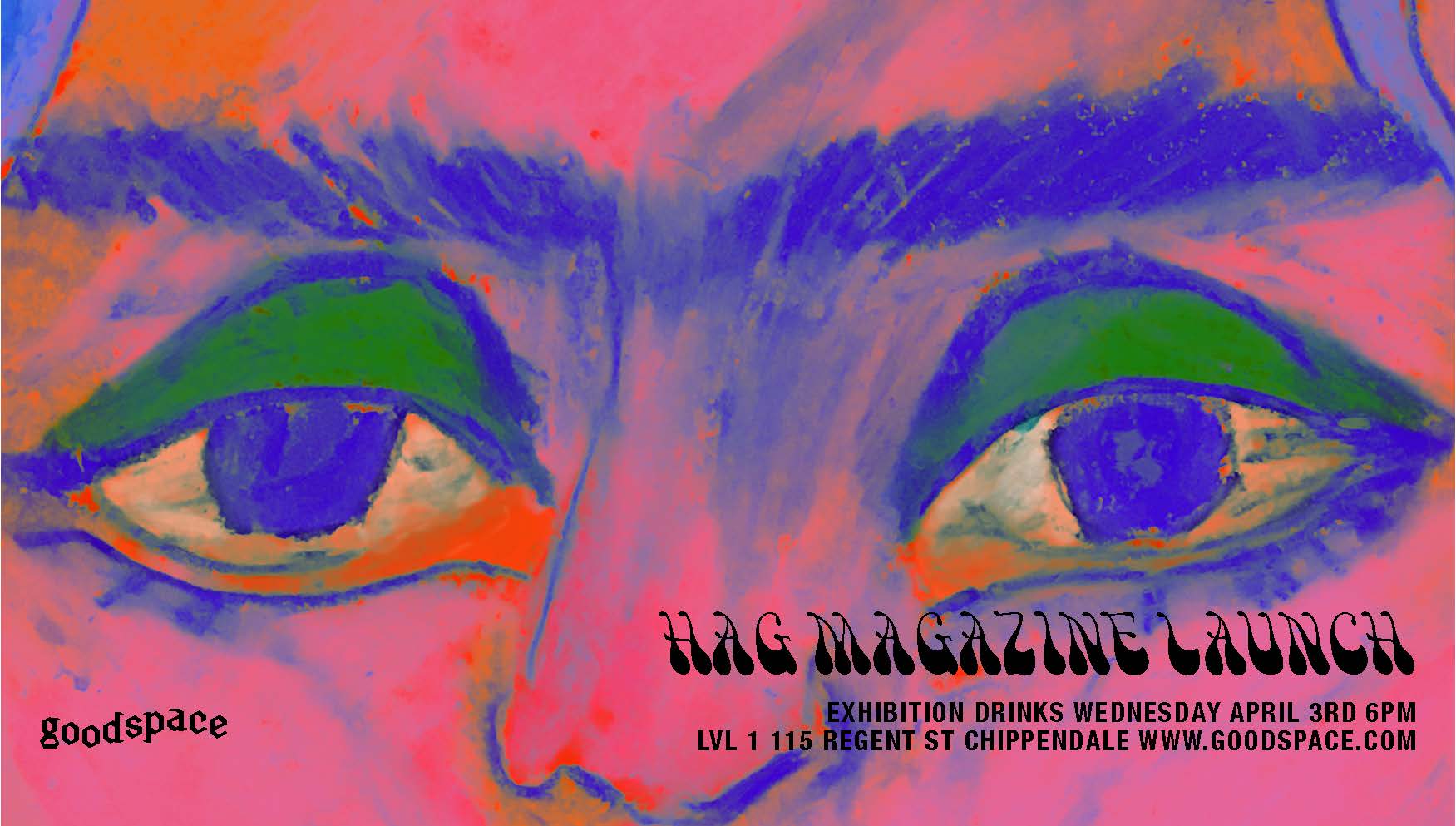 P.S Dresscode is ESSENTIAL! Click here for more details!
3. Within The Garden of Earthly Delights (Melbourne)
5-24 April, Outre Gallery, 249-251 Elizabeth St, Melbourne
Paying homage to Dutch artists Hieronymus Bosch, Outre Gallery looks to go big with a stacked line up for 'Within The Garden Of Earthly Delights':
"Hieronymus Bosch's most acclaimed artwork, The Garden of Earthly Delights, is a seminal piece of art history and has laid the foundation for art movements and artists alike.
The artists in this show have re-imagined the triptych in their own voice. Some interpreted a small section of the piece, others a whole panel, or even the overarching theme of the artwork – the scope was wide and varied. The artists have delved deeply into the artwork, the figures, the creatures and all the surreal details."
Artists include: Adam Burke, Adrian Landon Brooks, Allison Sommers, Alex Eckman-Lawn, Alex Kuno, Alfred Liu, Annie Owens, Annita Maslov, Ashley Wood, Bill Crisafi, BrackMetal, Brandi Milne, Brad Gray, Charles Schneider, Davor Gromilovic, Ian Ferguson, Jesse Jacobi, Jon MacNair, Kiko Capile, Lucy Hardie, Medusa Wolf, Megan 'Magpie' Rogers, Moonpatrol, Nathan Reidt, Paul Barnes, Peca, Rhys Cooper, Roby Dwi Antono, Sean Morris, Shag, Sin Eater, Stellar Leuna, Travis Lampe, Yusei Abe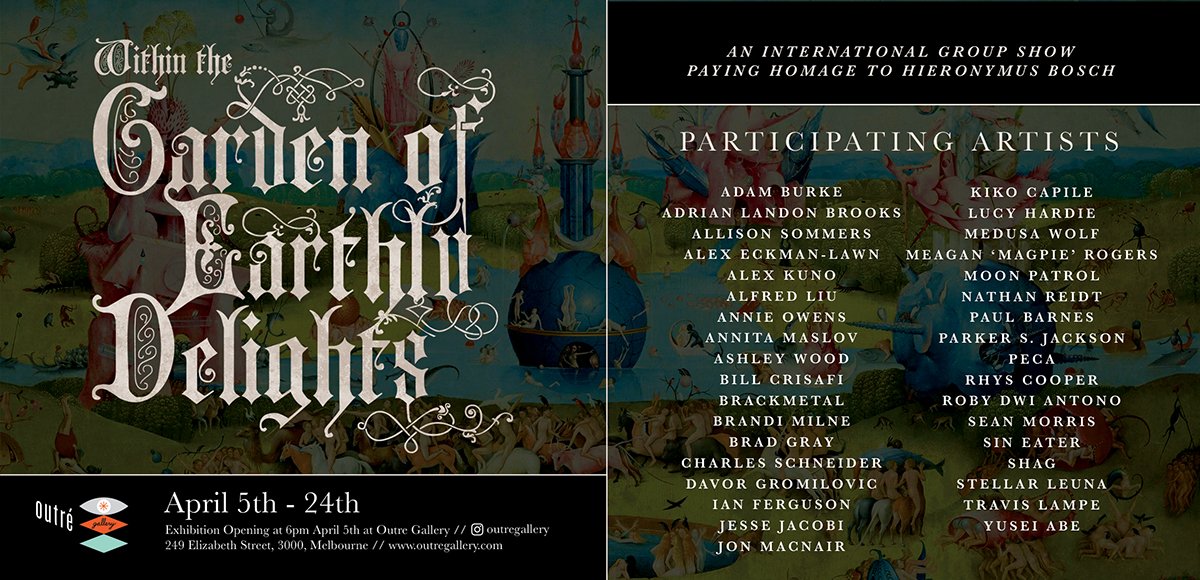 Find more info here.
4. 2019 St Leonards Block Party (Sydney)
12th April, 5:30-9:30pm, Atchison St & Atchison Lane, St Leonards
For it's 6th year in a row, the 2019 St Leonards Block Party is back! Held in the TWT Creative Precinct, the block party is a colourful night filled with art for everyone including, galleries, installations, video projections, and the unveiling of the highly anticipated Atchison St mural by Thomas Jackson. Be there or be square!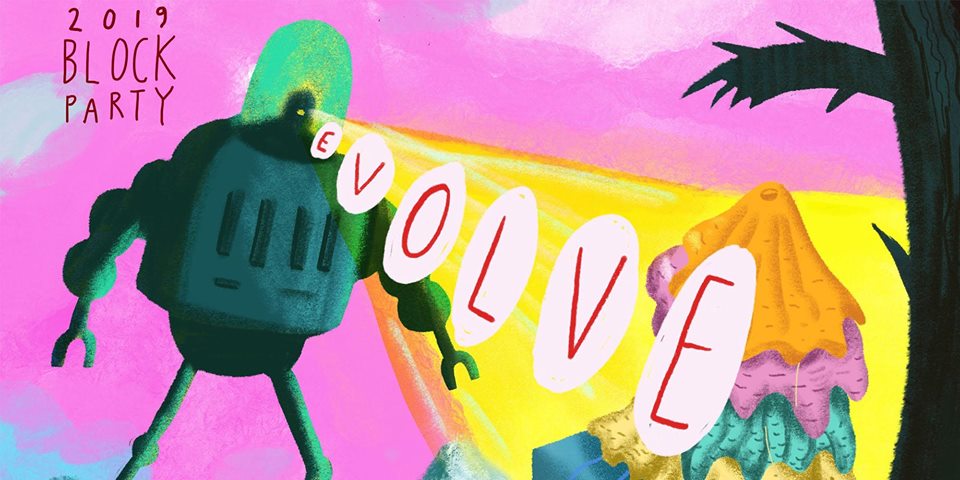 Find more info here.
5. St O'Donnell Concept Store (Sydney)
17-24 April (Opening night 18th), M2 Gallery, Shop 4/450 Elizabeth Street, Surry Hills
Sydney Creative Agency/ artist collective St O'Donnell looks to bring their experimental and progressive outlook on creativity to M2 Gallery. Come celebrate some of St O'Donnell's past and present collaborators over a long weekend filled with art, music, and a good amount of booze. Don't miss it!
Featuring: Alex Liakos, Shadia Zeynoun, Kansas Smeaton, Aaron Bull, Munasib, Claudia Brand. Opening night features, PAISLEY+ OTOTOI NAY DEE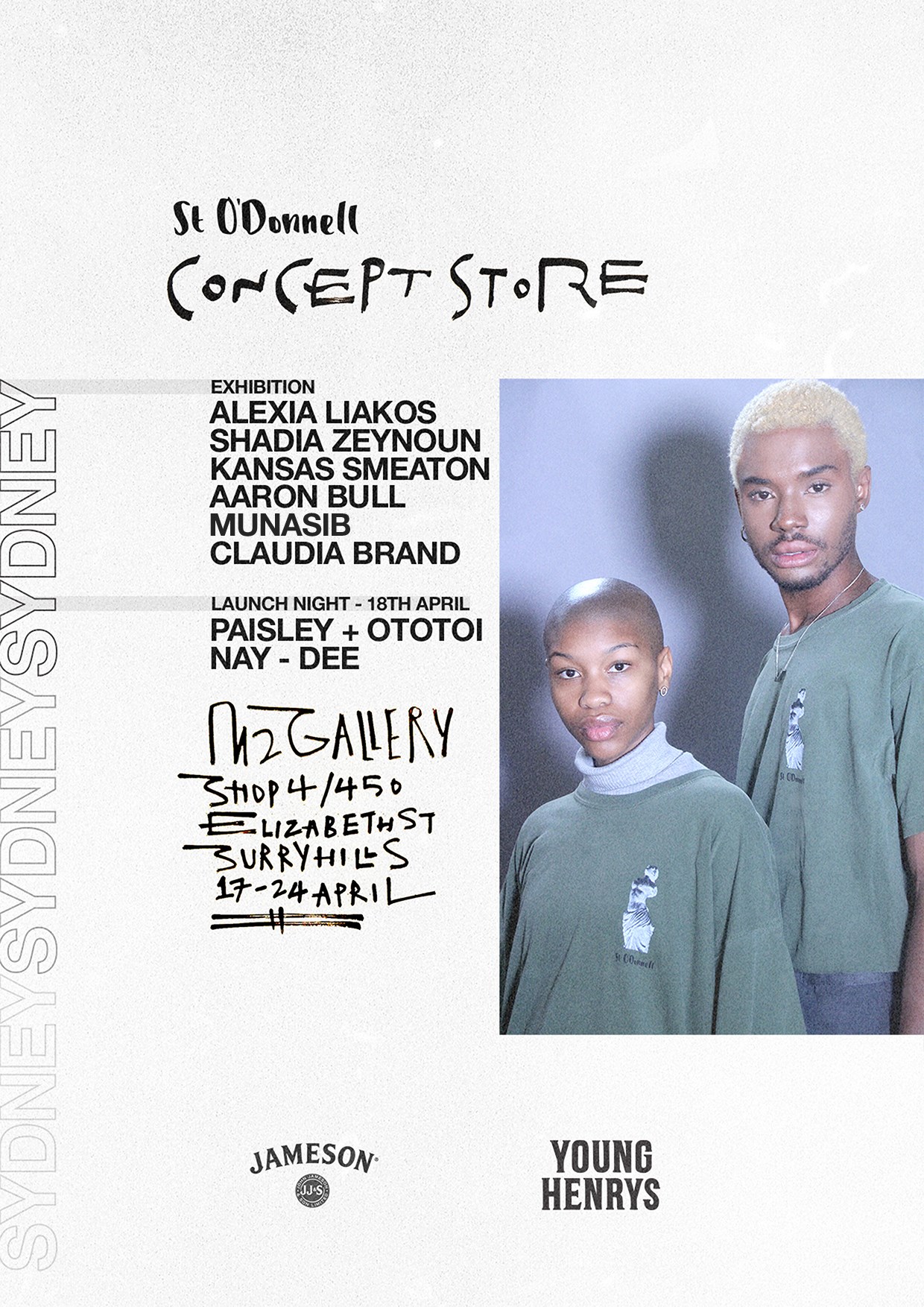 Find more info here.