Looking through artist Sooneasy's work, it becomes apparent that you're seeing something boldly original.
Inspired by the monotony and inertia of everyday life, Sooneasy interweaves a melancholic sense of humour into every piece. The works often and effortlessly balance the duality of sharp social commentary with a childish playfulness. From lazy cops, consumerist Jesus, obnoxious Hulk Hogan, to foul mouthed teenagers, nothing is off limits.
Coming from South Korea, Sooneasy has worked with the likes of Nike, Kangol and Covernat, while having a string of successful solo exhibitions and well received self-published works. The artist is one of the best representations of the refreshing and criminally under represented low brow art scene.
We caught up with him the only way we know how… in an illustrated interview.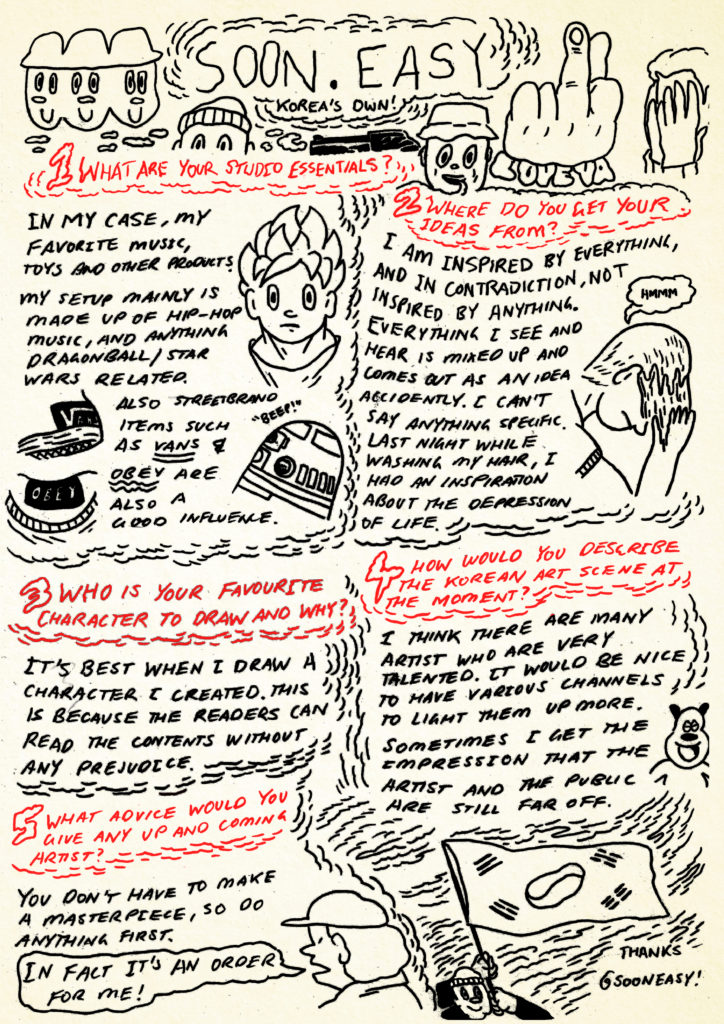 Check out more works and info here. Follow @soon.easy