Whether it's the bleached blonde hair of Eminem, the gloriously lavish Coogi sweater adorned by Biggie, or even something as simple as the iconic black and white parental advisory sticker (a guarantee as much as it is a warning), hip hop has always been defined its by bold and original imagery.
Artist Gangster Doodles has taken to documenting these influential moments in his own colourful way. Armed with his trusty pens, post-it notes and minimalist style, he has created a body of work synonymous with hip hop and art by reiterating and further immortalizing classic icons.
It was only a few years ago that Marlon Sassy aka Gangster Doodles was scribbling down his drawings as a way of passing time. Before long, Tumblr and Instagram were flooded with his signature illustrations. While gaining notoriety amongst fans of lowbrow art, hip hop and pop culture, Sassy has already released his acclaimed Gangster Doodles (The Book) alongside an ever-expanding collection of prints, original works, exhibitions and even apparel. If that were not enough, Sassy has also recently dipped his toes into animation and debuted both his first ever music project, Gang$ter Music Vol 1.
We caught up with the man himself to talk about his evolution as an artist, what inspires him and what the future of Gangster Doodles looks like.

At Complexcon this year you premiered your very first animation! What made you decide to enter the world of animation? Was there any initial difficulty in learning such a labour intensive medium?
Yeah man! I created a short animation titled 'King James'. It celebrates all things Lebron James. I went into the process pretty naive. I knew that I'd have to draw a fat stack of pics but didn't realize how time consuming/labour intensive the process actually was. Luckily i was able to recruit Ruff Mercy to step in and give me a crash course. He came thru in a big way and helped me pull it off.
You also will be releasing your very first Rap Compilation album Gang$ter Music Vol 1! How did this come about? Was it always a sort of dream to work on a project like this?
My original idea for the comp was to have 5-10 tracks from a few friends but over the course of 2 years that snowballed to 27 tracks. It's been 1 of the most rewarding projects I've worked on to date. Every track i received for the comp was like running down the stairs on christmas morning and opening a present. They've all blown me away. Completely exceeded my expectations. I'm hyped for everyone to check it out and make up their own minds :)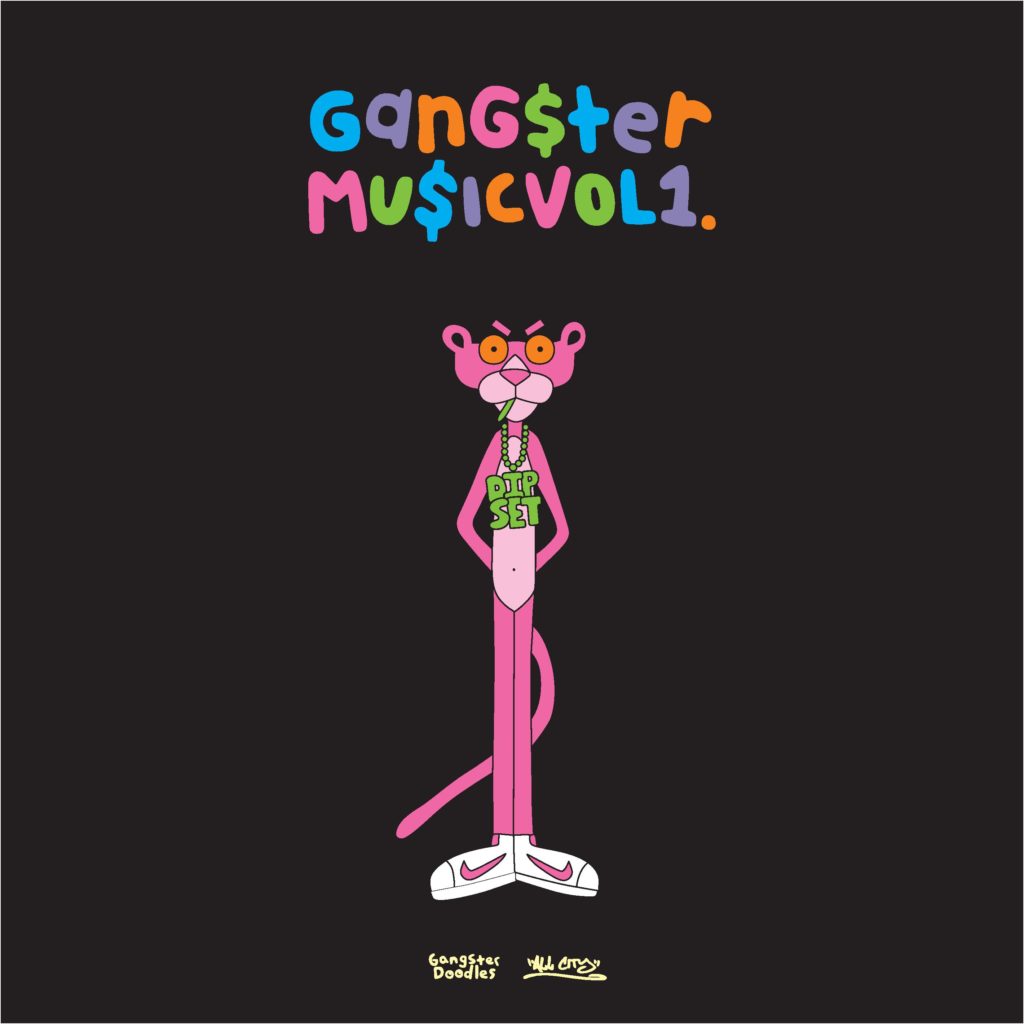 Taking it all the way back, growing up who were some of your favourite rappers? Do you remember a particular album or moment that made you realise that hip hop was going to be a big part of your life going forward?
If i was gonna go way way back I would have to say Homebase by DJ Jazzy Jeff & The Fresh Prince. I was 7 years old and copped the tape at a yard sale. Changed my life. Shout-out to Tha God Will Smith!!!
You have become infamous for your bold, cartoonish depictions of some of hip hops most influential and iconic figures. Using pens, sharpies, highlighters, and the always reliable 3 X 3 Post- It notes .What first inspired you to use such effective and easily accessible mediums?
I used to work as a office manager for a production company In Vancouver. Part of my job was ordering office supplies for the office. The 4 things I ordered most frequently were pens, hi-lighters, sharpies & post-it notes. My desk was always a high traffic area for people copping a fresh stack of post-its or new sharpie. Drawing doodles on them happened naturally over the 9 years i was employed.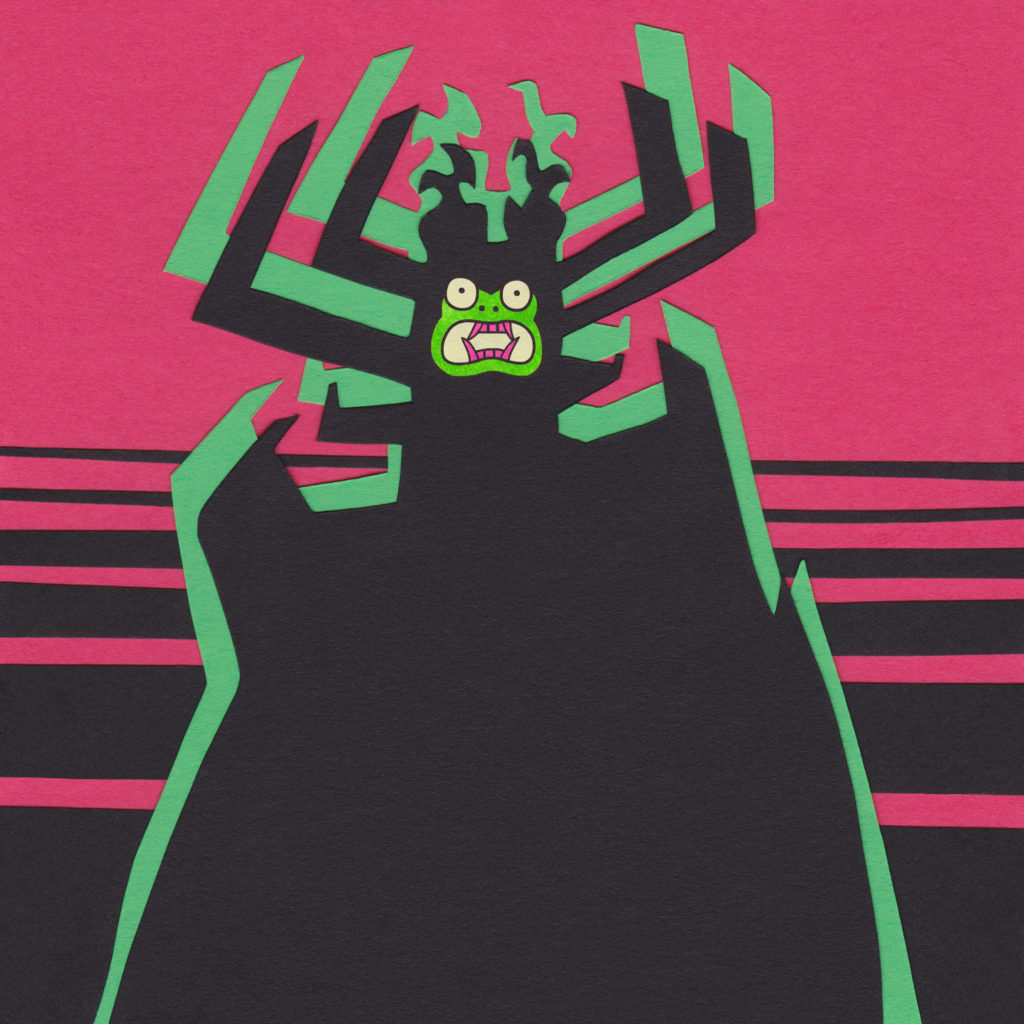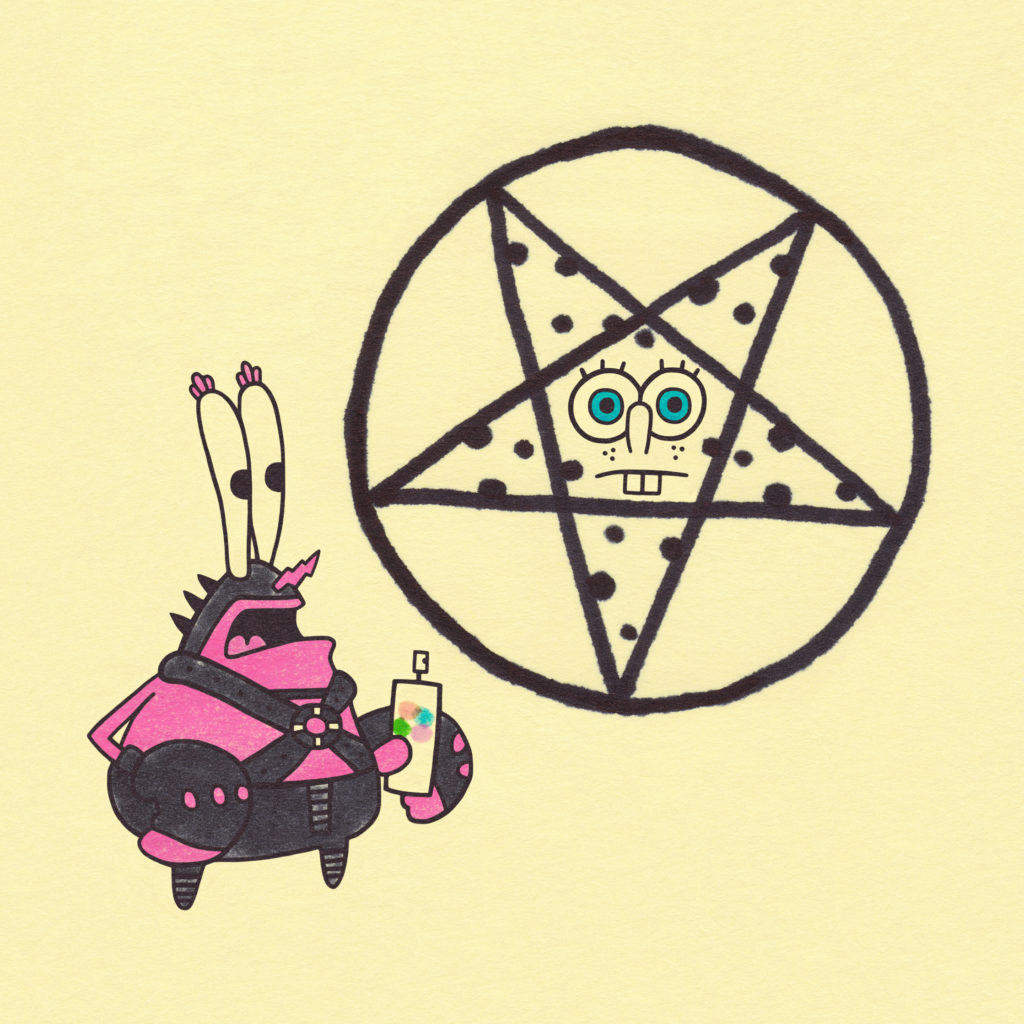 Looking through your endless body of work, it's clear your fan of rap through and through. Covering some of the newest rappers in the game to true OGs. What does into the process of selecting who you are going to illustrate? Which of rappers do you find people enjoy seeing in your style the most?
My drawing process is pretty loose. Whatever I'm listening to on that day or if something pops up that grabs my attention I usually gravitate towards it and try to find a interesting way to interpret the scene. Music is so personal that it really depends. I try to stay on the edge of what people want or request me to draw. Biggie/Beyonce/DOOM pics are usually cool…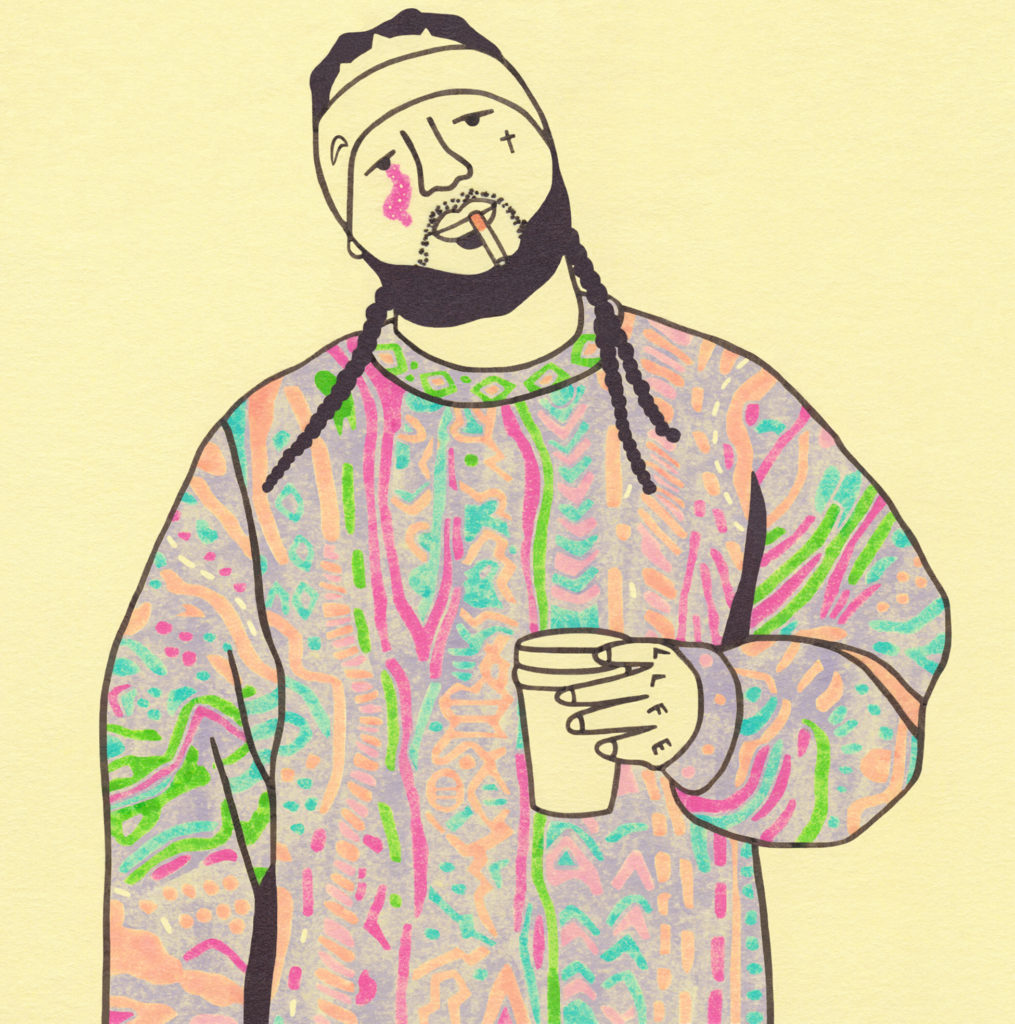 In more recent times you have been expanding more into capturing hilarious and surreal moments in pop culture. From Joey Diaz saying something crazy about getting high, DJ Khaled coldly stating "congratulations, you played yourself", to Mark Zuckerberg acting like a robot in front of the Supreme Court. What made you decide to start capturing these moments and public figures? Do you find it easy staying on top of the relentless news and meme cycles?
All those moments u mentioned are some of my all time fav doodles. I luv the fact that i can quickly riff on a idea, scribble it down on a post-it and then throw it up on IG. It's nice to switch up the content and flex my pop culture muscle rather than just focusing on hip-hop.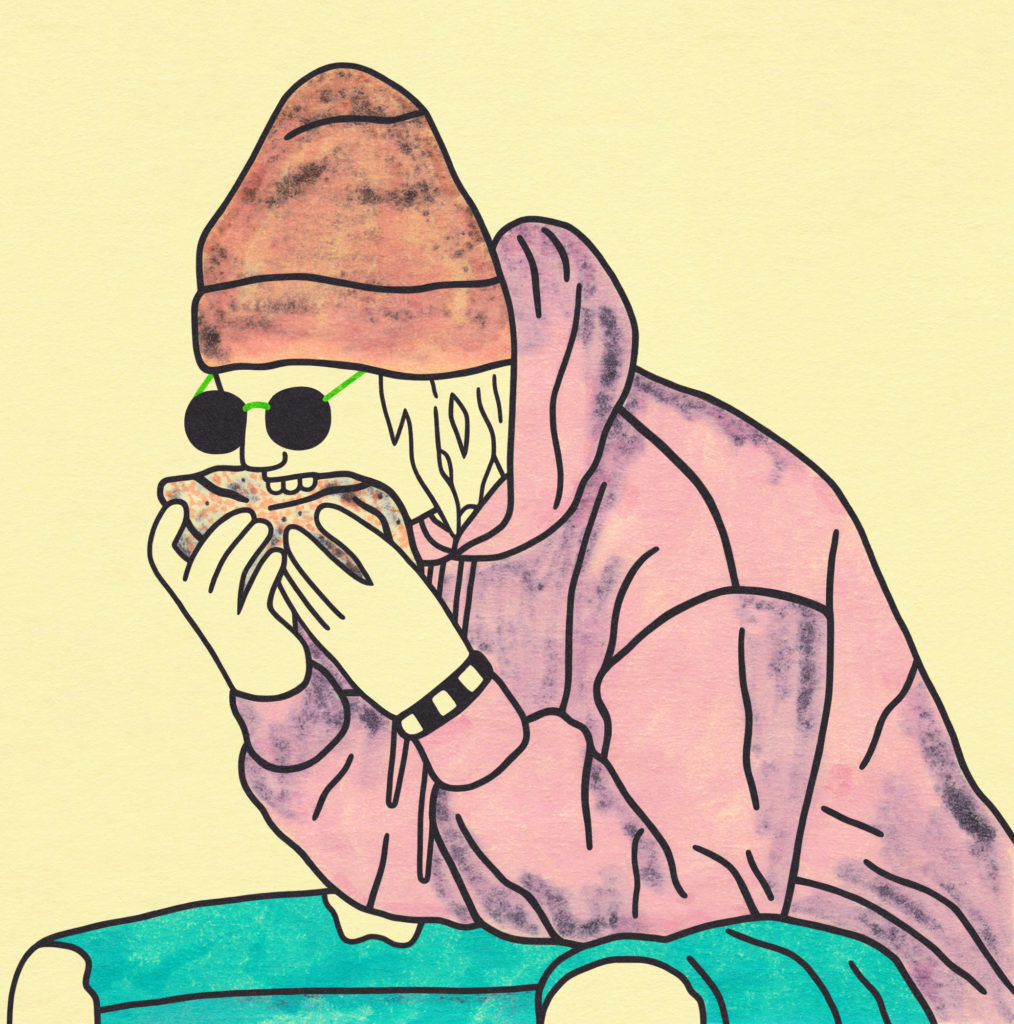 As you go forward and start expanding the world of Gangster Doodles, what other mediums or projects do you still want to pursue?
Over the past couple of years I've began actively working on a GD animated series. It's still in the early stages but has been picking up steam and gaining traction. I'm hoping that I'll be able to announce more info about the project sometime in the new year. I've also been working a graphic novel that I want to finish and release in the new year!
Find more info on Gangster Doodles here.
Follow @gangsterdoodles