Murdoch Stafford is an artist born from searing fire and charcoal black brimstone.
Stafford's artistic aesthetics and inklings can be tied back to his teenage years where he was exposed to the Aussie underground music scene at the perfect age when angst and imagination run wild. Iconic images of legendary punk and heavy metal bands would leave an indelible impression on the brain of a young Stafford, leading him to an ambitious career dedicated to furthering the cultural lineage that so heavily inspired him.
Looking through the Brisbane-based artist's illustrious body of work, you can see every meticulously stippled illustration screams of a craftsmanship and an attention to detail from a bygone era; a time where an image of a grim reaper cracking a whip of fire was given the same amount of love and compulsive delineation as a 15th century oil painting. Stafford has already racked up collaborations with a who's who of Aussie talent including Potion, Clowns and Violent Soho.
Coming off a stellar 2018, including his first ever solo exhibition Inferno, we caught up with the man himself to talk about everything Murdoch Stafford!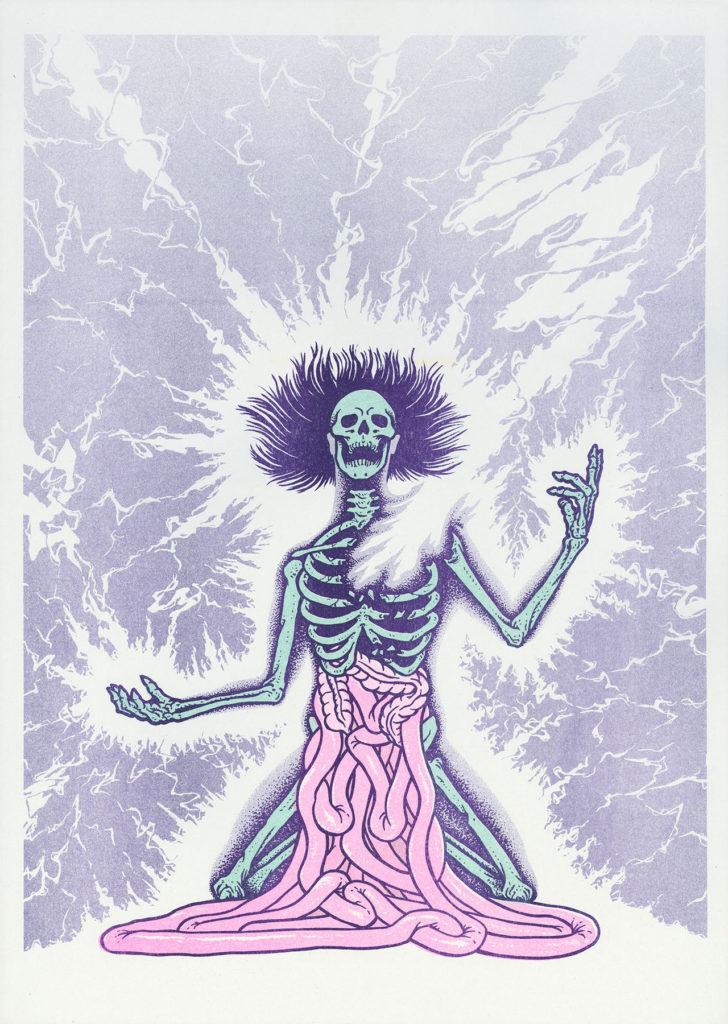 In the past you have detailed how big an influence music had (and continues to) on your life and art. Who were some of your favourite bands growing up? Do you remember a specific image or aesthetic that really resonated with you?
In my teens it would've been a constant stream of Misfits, Descendents, Propagandhi etc. I would've only really been enjoying comics at that point. After high school I started listening to more hardcore and metal, I remember being blown away by the cover of the From Ashes Rise/Victims split by Pushead. It's not even one of his best but i'd never seen anything like it before. I remember staring at it for ages trying to understand how he'd done it.
As you got older, who were some of your art heroes that you would draw inspiration from?
Katsuhiro Otomo, Pushead, Virgil Finlay, Brian Bolland, Katsuya Terada, Frank Frazetta and plenty more. I try to not get too hung up on any one artist for long.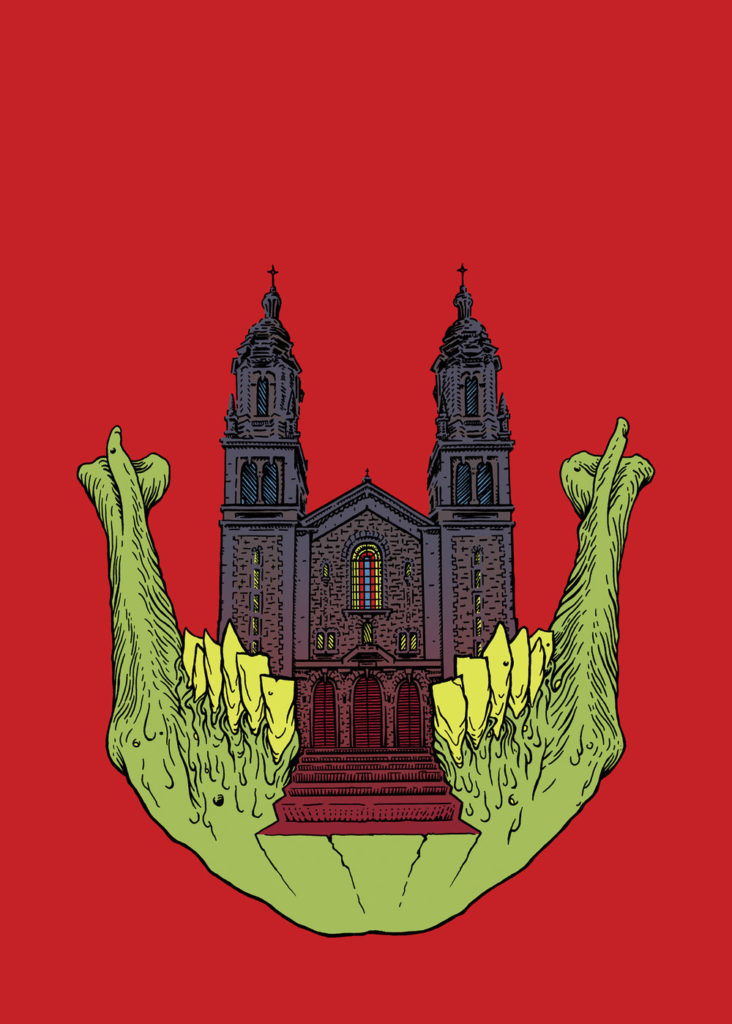 Your work is extensive in its details. Harnessing a clean black and white illustrative style, it's clear that every piece is a labour of love. How do you initially approach a piece? Is there an art to discerning when to indulge in such meticulous details and when to strip it back a little?
I usually start by drawing small layout sketches to get an idea of whats going to be involved. From there I gather up reference images, art, spare ideas I have laying around and start drawing. Once it's finished I'll move over to a lightbox and ink it up. I'm sure there is an art to it but I haven't mastered it by any means. I always feel I over ink things.

You have become renowned for your work with local metal and punk bands/ institutions like Potion, Crowbar (Brisbane) and Violent Soho. How important is it for you to work like local/ Aussie talent?  Is the process of designing imagery for a band a collaborative one?
We're so far away from everyone else but we have so many good bands here. So i think its really important to support each other and strengthen the local scene/community. Designing for bands can go either way. Some bands will just throw out an idea and let you at it. Others want to be really involved, both have their upsides and downsides.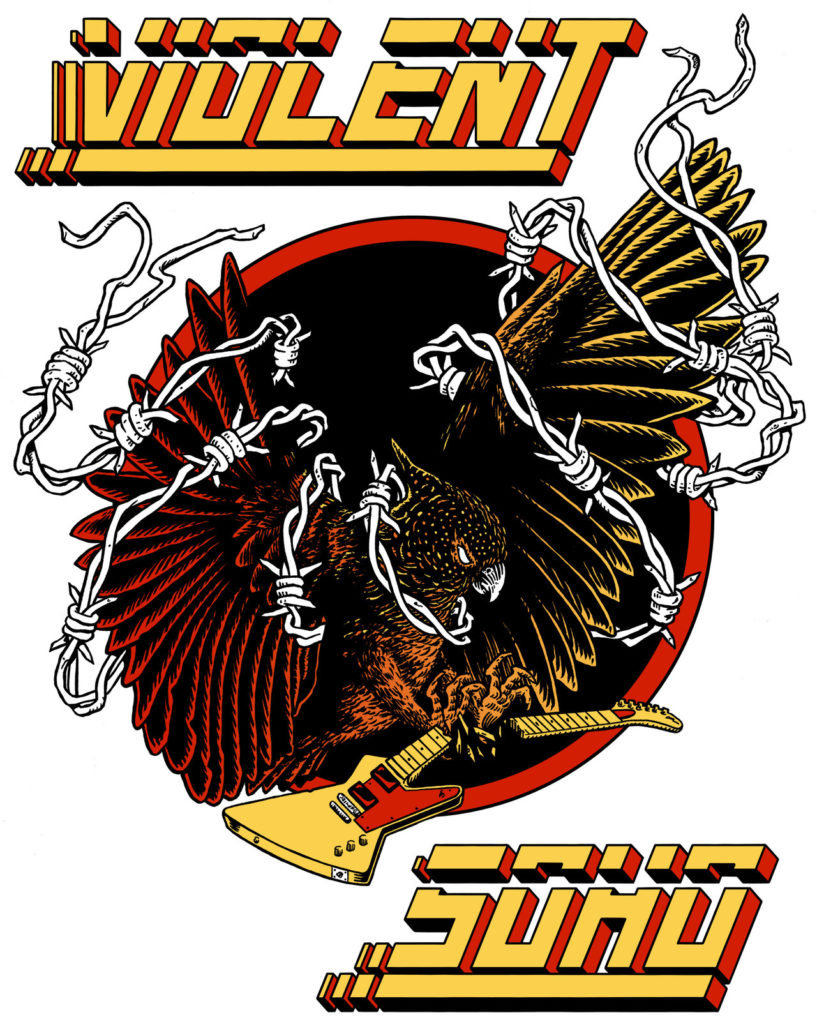 Recently you held your first ever solo show Inferno at the Culprit Club. The show cataloged your body of work from 2012 in addition to pieces people had never seen before. What made you decide to exhibit your work in a gallery context? How did it feel looking over your extensive body of work?
I had a folder of over 50 plus pieces. Hundreds of hours of my life put into drawings that people had only really seen on the internet. I think there's some special about seeing a large body of work in once place, they all feed into each other. You create art in your own little vacuum so it was really justifying seeing other people engage with it. 
Do you have dream band/ musician you'd like to collaborate with?
Oh hell, there are so many good bands at the moment I couldn't choose. . . Bon Scotts AC/DC?
As you continue your career as an artist/ illustrator, what has been the most useful lesson you have learned? 
I think the best lesson I've learned is to build a strong network of peers and remembering to ask for help when you're in a bind. I used to sit alone all day struggling to make all these hard decisions when one e-mail away is someone with years of experience who has done it all before many times over.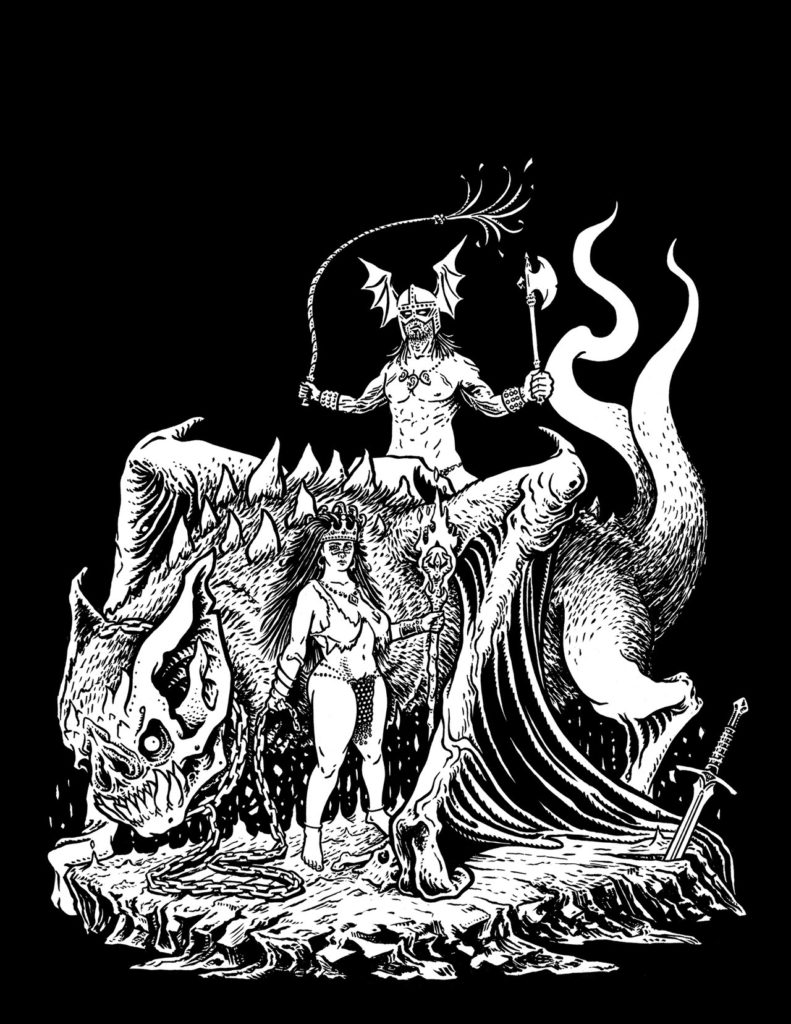 Find more info on Murdoch here.
Follow @murdochstafford