When it comes to movies, perhaps no single piece of cinematic paraphernalia is as alluring or iconic as a good poster.
Think of the looming, razor sharp teeth of Jaws stalking that scantly, though appropriately, dressed swimmer. Recall a cocaine fuelled Al Pacino divided by a stark black & white background. Ponder over the silhouette of that little boy against the moon, riding a bike with an Extra Terrestrial riding shotgun on the handlebars.  All great movies with even more iconic posters.
As a part of our collaboration with Half Symbolic Films, we at Mad Love decided to reinterpret BuyBust into two very exclusive posters.
Andrew Yee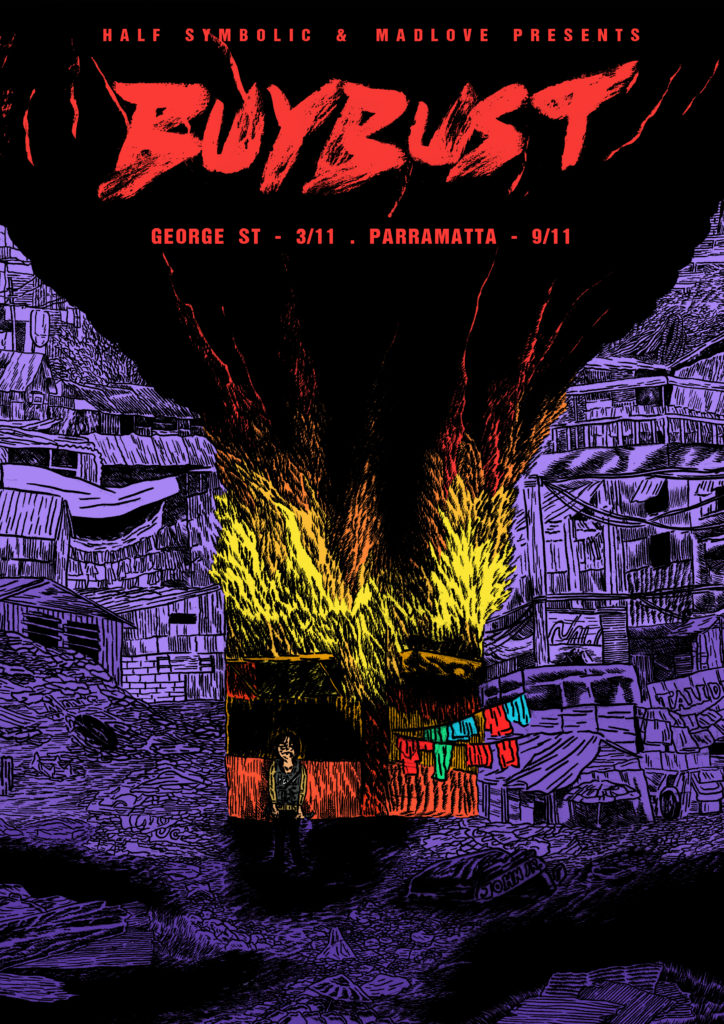 With  feverishly meticulous linework, Andrew wanted to depict the claustrophobic and chaotic Barangay shown in the film; the labyrinth like setting for the film is as much a character as Ann Cutris's Nina Manigan or the deranged Biggie Chen. In a genre that is often characterised by its intense and creative violence, BuyBust effortlessly carves out a unique identity for itself. One bursting with grit, energy and a fearlessness in prioritising the rawer side of Filipino culture as a major facet of the film.
Chris Yee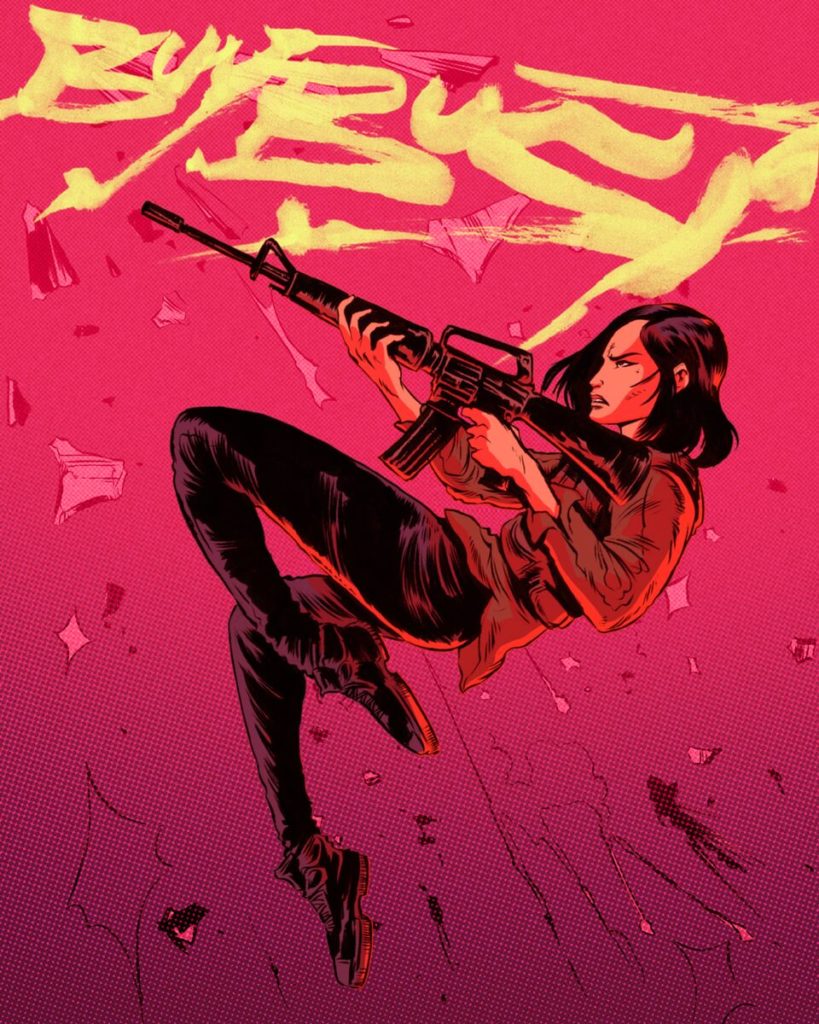 Bursting with kinetic energy and an unadulterated love for 90's comics, artist and Mad Lover Chris Yee's poster puts ultra-tough protagonist Nina Manigan front and centre. With her signature bulletproof vest and take no prisoners' attitude, Chris depicts the character's willingness to throw herself further into the violent hell, guns blazing, as her sole road to redemption.
In collaboration with the great and innovative people over at Half Symbolic Films, Mad Love is proud to be a part of a few select screenings of the Filipino action smash hit BuyBust with two very special Sydney screenings.
Make sure to buy tickets to the Parramatta screening this Friday night. It will be hosted by us, live in the flesh! See ya at the movies!
Follow andrew @andysfrnds
Follow Chris @yeetheeast