Collaborations between artists come in all shapes and sizes.
The most common type you'll find are between those of the same medium. Think painters coming together to spray down a wall or singers wailing over each other on a track. But what happens when artists from different disciplines come together to create works that don't fit neatly into a definition? That's what happened when Sydney-based photographers Sally & Emily captured the mesmerising performance of internationally acclaimed RHYE.
Founded and led by Canadian-born crooner Michael Milosh, RHYE has been ingrained in the modern music landscape with their hypnotic blend of ethereal instrumentals and melodic R&B vocals. Songs like 'Open', 'Please' and recent hit 'Needed' exemplify Rhye's canny ability to sonically capture the ecstasy of infatuation and smouldering slow burn of love lost.
Earlier in the year, photography duo Sally & Emily had the opportunity to document RHYE's exclusive Sydney side show at the Metro. Their talent lies in conveying the expressionistic beauty of the human form and they didn't disappoint. They magically depicted the audio bliss of the pop dream collective's live show in all its pensive and euphoric brilliance.
We caught up with RHYE mastermind Mike Milosh to talk about his recent tour down under and the newest piano-driven release 'Spirit'.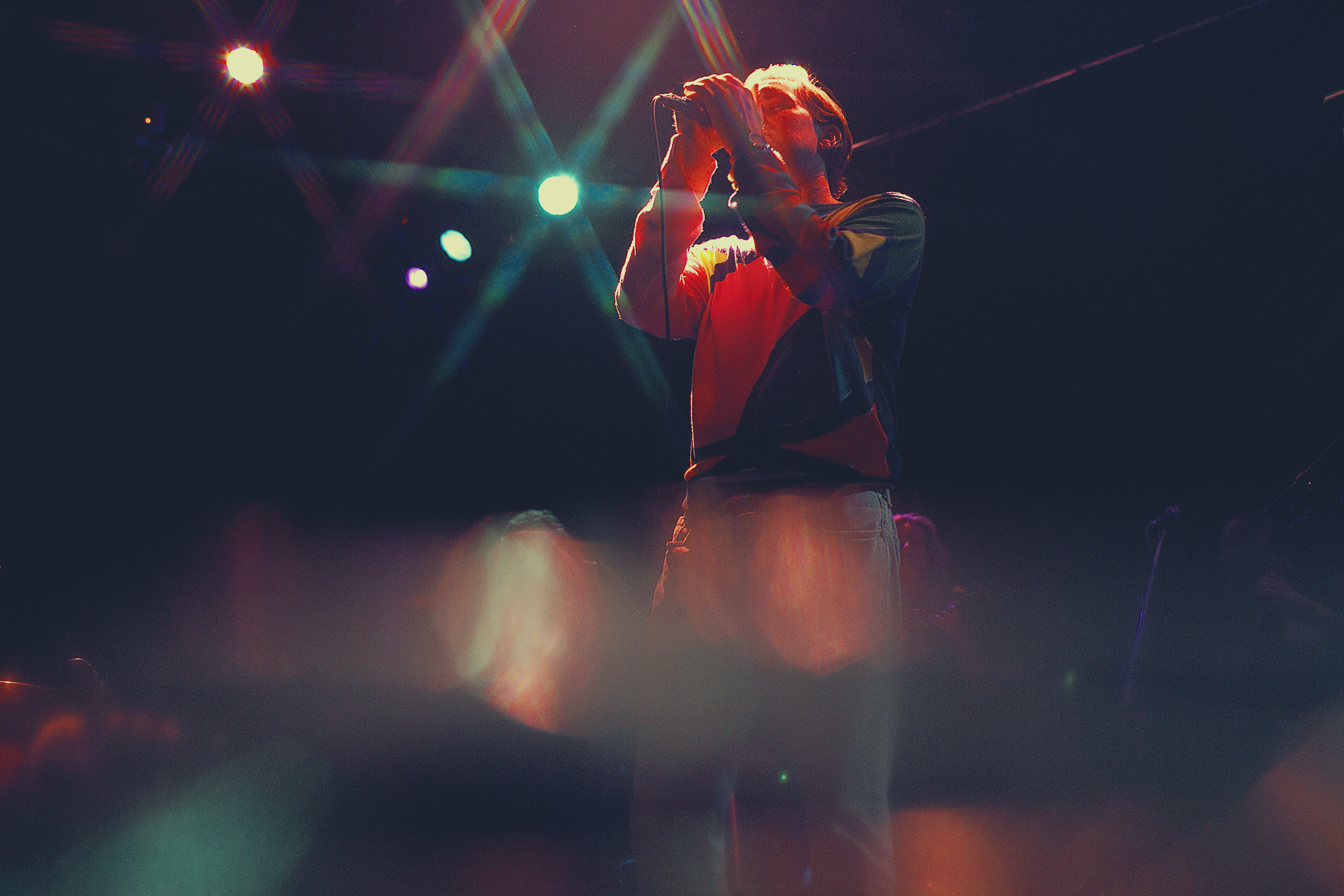 Blood has now been out for a little over a year now, how has it been living with the album for that long?  
It's crazy how fast time flies.  I have now released Spirit, a short piano based record and its amazing to think I am adding some new songs to the show after touring blood so heavily.   Basically I collected a lot of air miles this last year, a bit of a whirlwind to be honest, I can't believe a year has gone by already.  But when I look at where have been this last year it makes sense. Musically, I am itching to create more songs.  I love being in the studio as much as I love touring.
Did you have any initial goals or outlines for what would have made the album a success your eyes?
For me it's definitely mildly dangerous to think about records in terms of success… It's important to make sure you are approaching every recording moving forward in your life from a level of authenticity that can be threatened by that mindset.  So, I generally don't think of releases that way.   My goal was to put it out and into the world and that happened, that's the success.  The touring is the work you need to put into a record to allow people to discover you.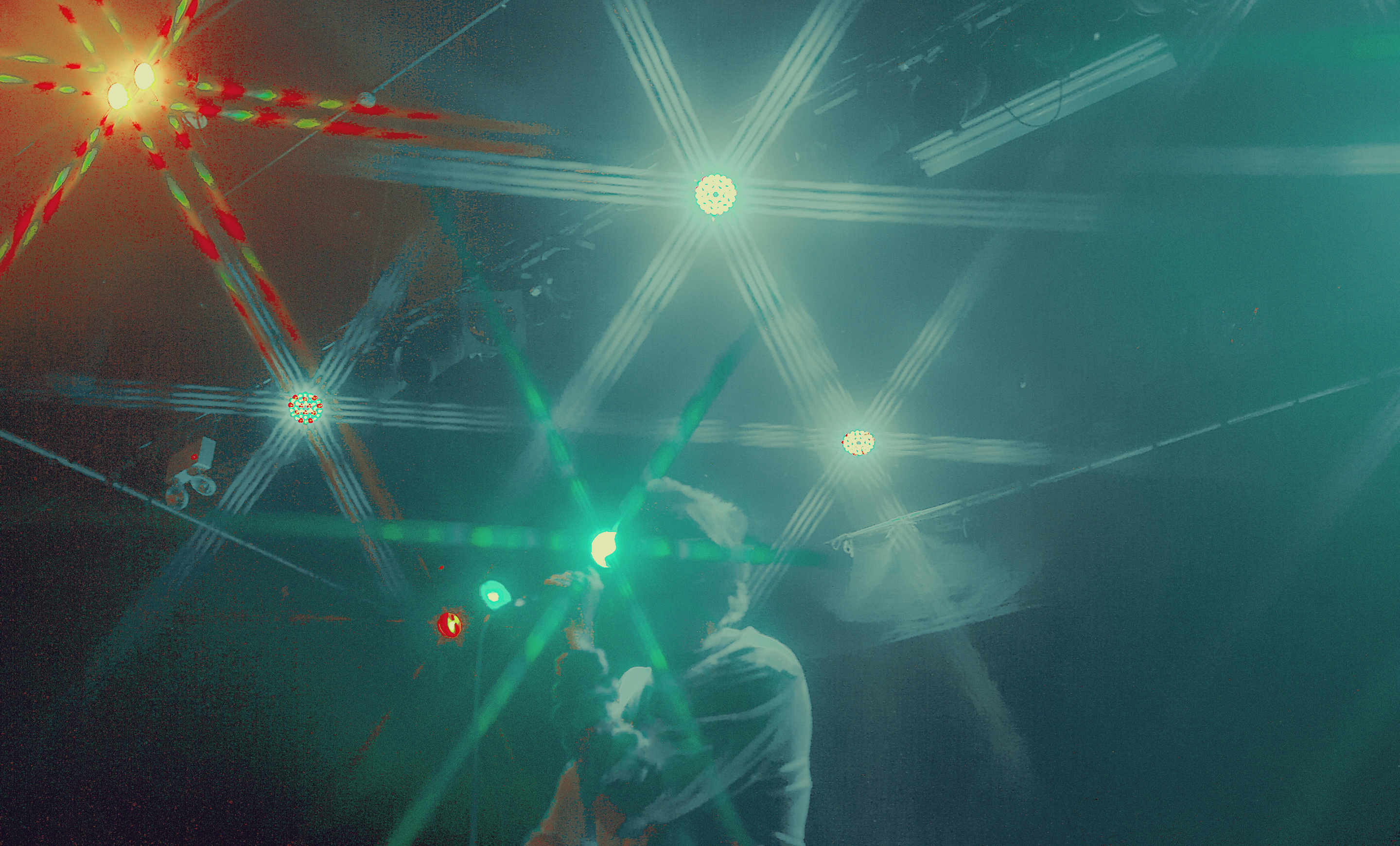 In the past you have detailed how songs from your debut album 'Woman' were transformed when played live. How have you seen songs from Blood change in the last year of touring? 
Blood as a record was a lot closer to what the songs would be live because it was informed from the 5 years of touring I did for Woman.  I didn't need to transform the songs… but after a year on the road, you need to allow the songs to expand and contract on their own based on some kind of feeling you want to get out on stage.  For instance, I love doing this soulful vocal outdo on Please now, just pulls the audience in more having that moment in the song.  Taste we often do a fairly epic guitar solo, cause it's super fun! The song structures don't change much is what I mean, but moments become flushed out as a result of feeling a need to "go there" in a live environment.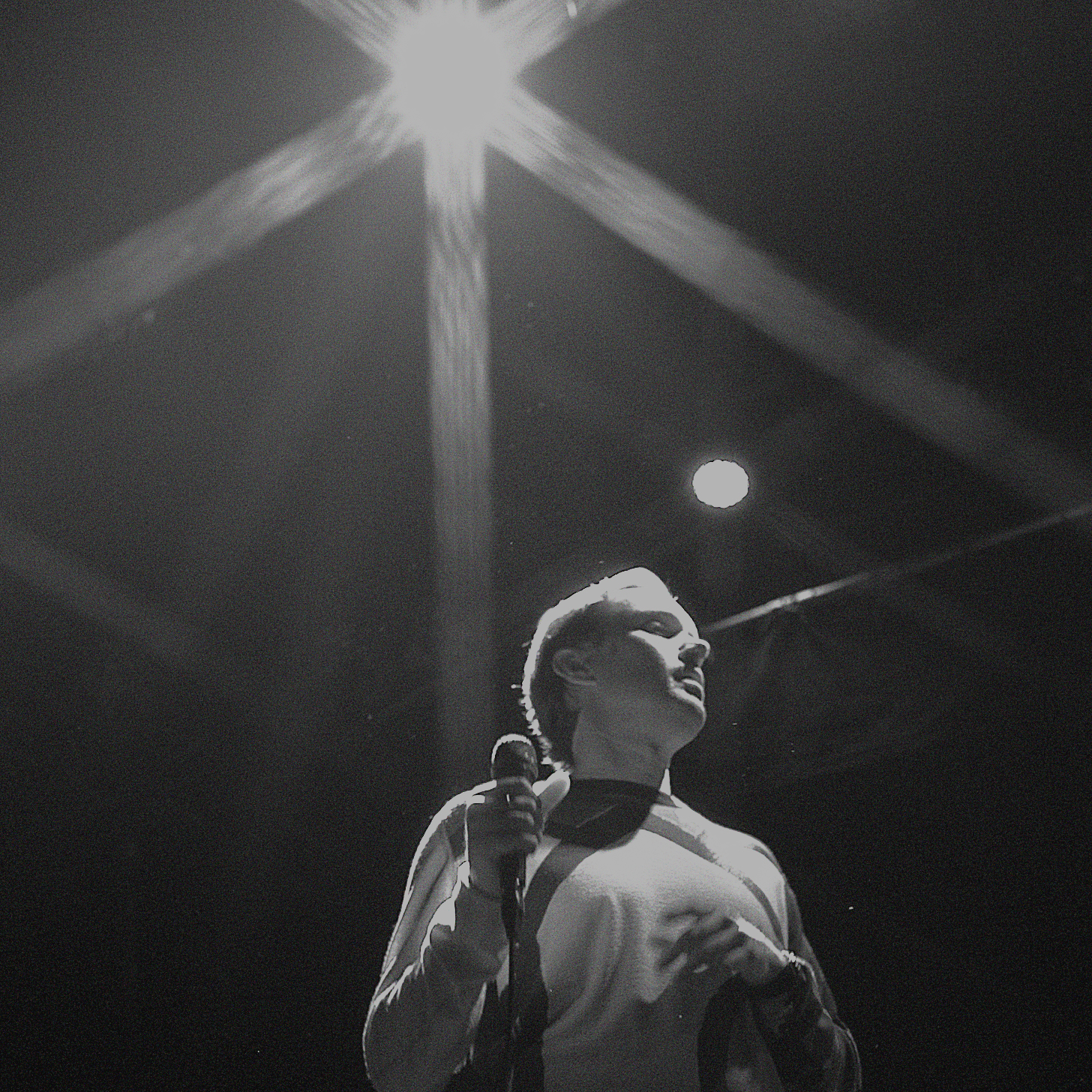 How does it make you feel going around the world and seeing so many different people react to your music? Does that ever effect how you perform certain songs?  
For me the more and more I travel I am realizing people are more connected then one has been lead to believe.  We all seem to have the same wants and desires…crowds react similarly to things in the show… Audiences catch a vibe though, night to night but I think that depends a bit more on some internal factors (like sound quality, if the venue is seated, if there is a bar in the venue..ect) It's definitely a huge joy, to be able to go to all these places, and play for people, and meet people, say hi… basically I am finding that people are very sweet all over the world.  It's a very beautiful realisation.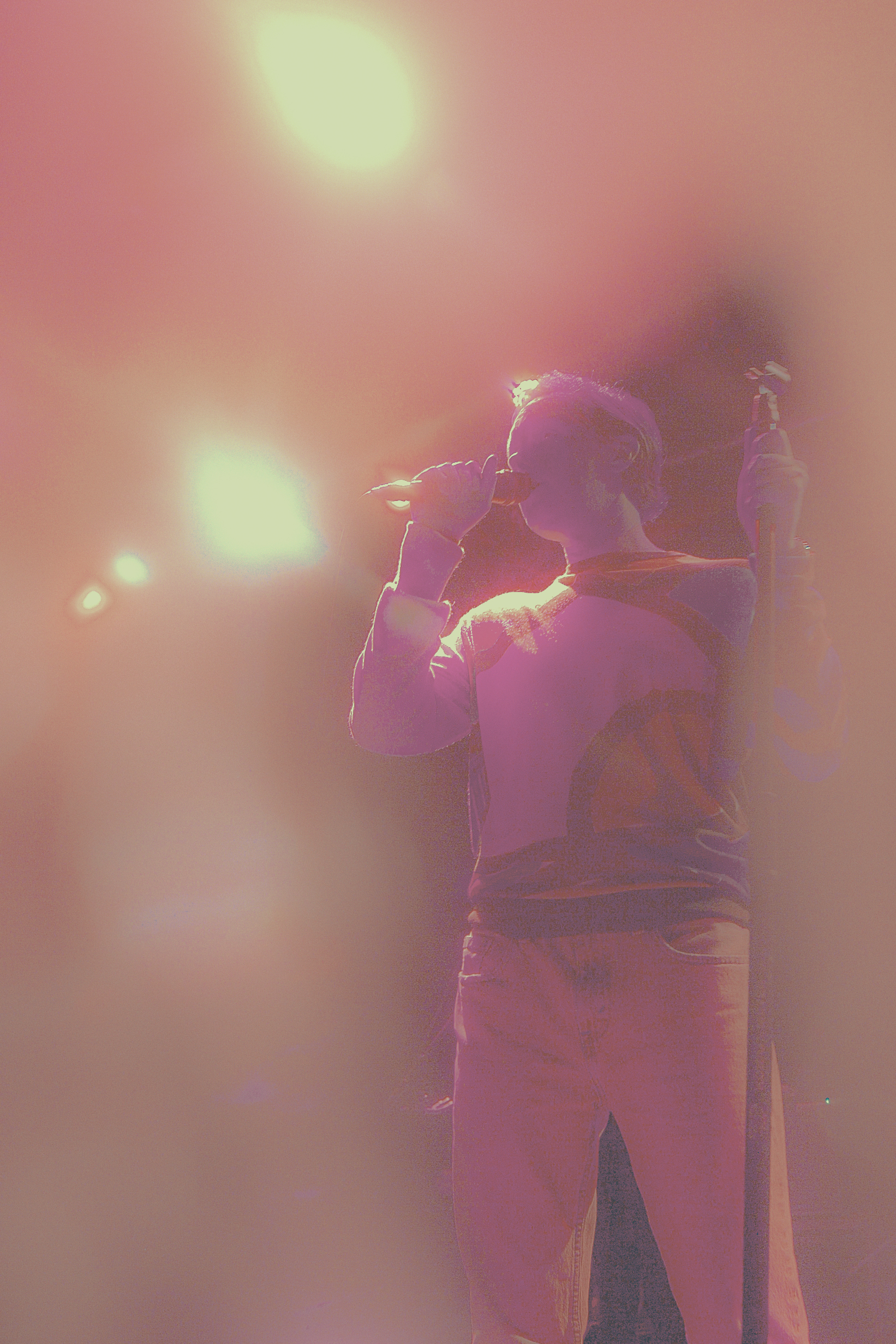 In the past you have collaborated with artists like Bonobo, Little Dragon, etc. While in Sydney photographers Sally and Emily captured your live show, creating images that incorporated their visually stunning style and the energy from your performance. Would it be a goal of yours to collaborate on more projects that extend and transform your music, incorporating mix mediums?
It's a difficult question in one regard.  I am very very particular about the intention the work in general, and what goes out into the world.   So, I shoot all the artwork myself, shoot and direct the videos with Genevieve my girlfriend.   I keep anything I put out into the world as something that really evolves naturally.   I am open to collaborating, it just has to come from an earnest place and has to be the right individuals.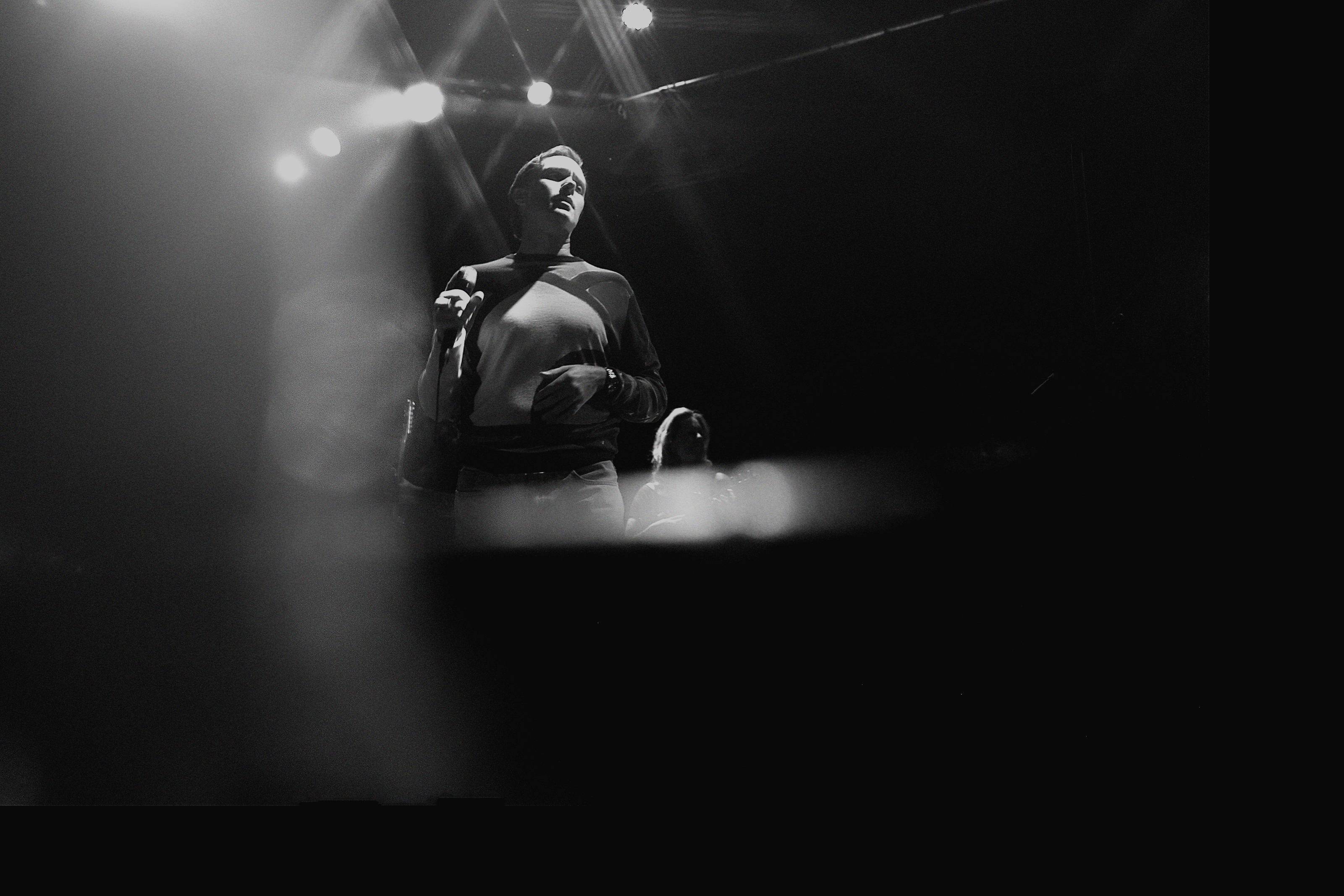 RHYE's latest release 'Spirit' continues Milosh's exploration of love but this time through a renewed interest and obsession with the piano:
 "About a year and a half ago, my girlfriend surprised me with a borrowed piano," Milosh says. "It wasn't in the best shape, but it made itself at home in my apartment and I started playing it every morning… just messing around at first, but it slowly became a morning ritual I couldn't shake." Out of the many sketches, "Spirit" started to take shape. "It's a collection of songs I did alone in the studio with just a piano, intertwined with collaborations with some of my favourite piano-based musicians." 
Check out 'Spirit' featuring single'Needed' Below.
Catch Sally & Emily next with their highly anticipated new show Secret Heart, a  sequel of their enchanting 2018 show Plastic Heart. With Secret Heart the duo further look to explore ideas of contemporary femininity and self discovery through their highly polished and meticulous eye:
"Based upon the concept of revealing and concealing secrets in the modern age, they play on the idea in both displaying and disguising parts of us through the application of paint over photographic images…  blurring the boundaries between the exposed and the unseen."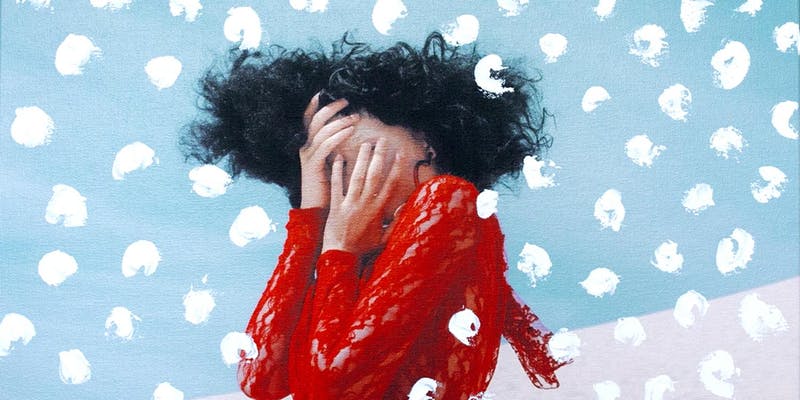 Find further details here.