We like Allday because he makes Australian hip-hop that doesn't fall into the 'bogan backyard barbeque anthems' category. With his electronica-inspired backdrops and melodic pop hooks, he's managed to become one of the most intriguing emcees to emerge from Adelaide in some time.
Plus, how cool is it that he wears a Diplomats beanie in press shots? His penchant for retro sportswear and unique aesthetic has also contributed to a striking social media presence and loyal fanbase rarely cultivated by local artists.
Allday and his crew recently dropped into Sydney for a sold-out gig – we tagged along to take photos, take photos of fans taking other photos, and get some swag tips from the man himself. Here's how it went down:
We meet up with Allday at the UNSW Roundhouse. True story: I saw My Chemical Romance here in 2005. I owned a white belt, there was a weak circle pit and I didn't cry. Anyway, Allday's most dedicated fans have been lining up at the venue since 8:00am, presumably after consuming a Bacon & Egg McMuffin from the nearby drive-thru Maccas. This sort of dedication is usually only reserved for Kim Kardashian – Salute to Allday's fans, here's a selfie for your patience.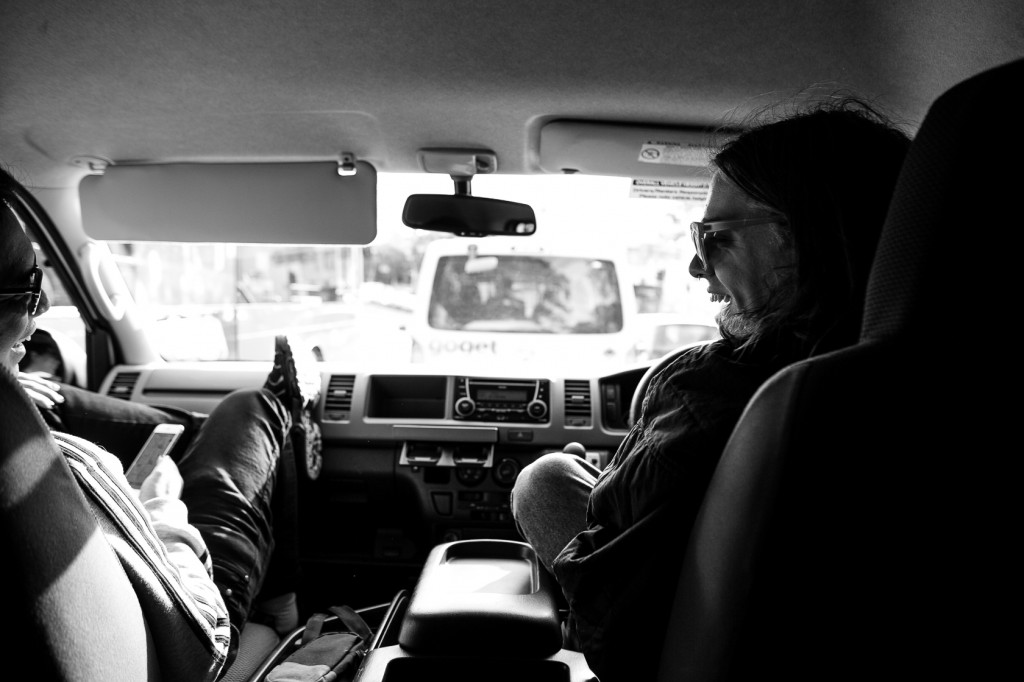 Allday may be one of Australian hip-hop's biggest stars, but the dude is still humble enough to drive his own van into Surry Hills as we look for a feed.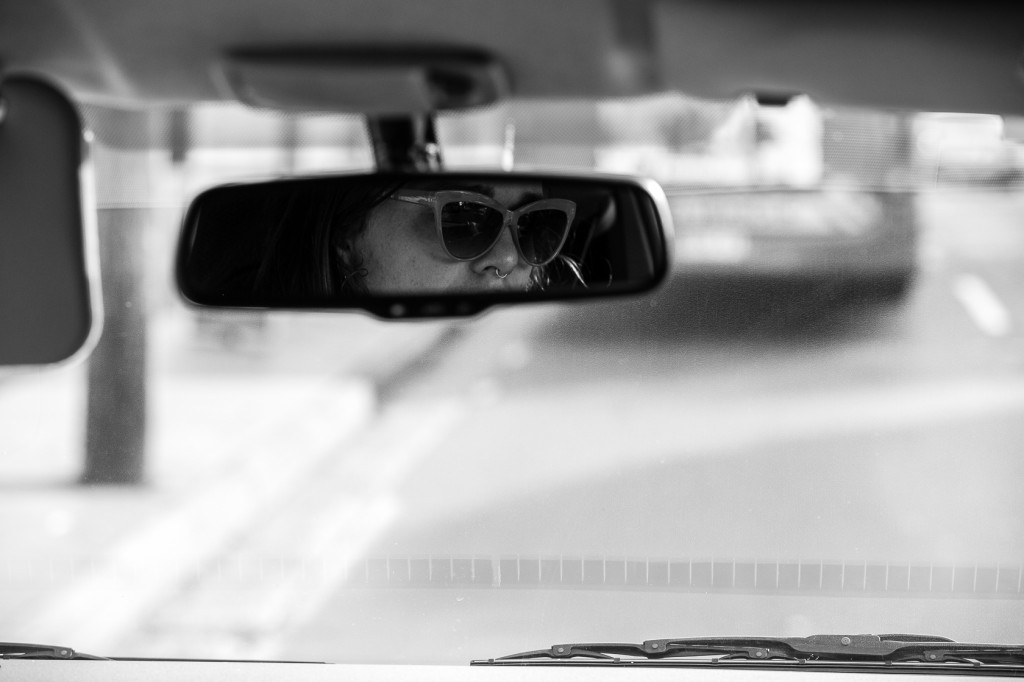 Keep your eyes on the prize: An opening in another lane. Cheers to Sydney's consistently shitty traffic and inadequate transport ministers.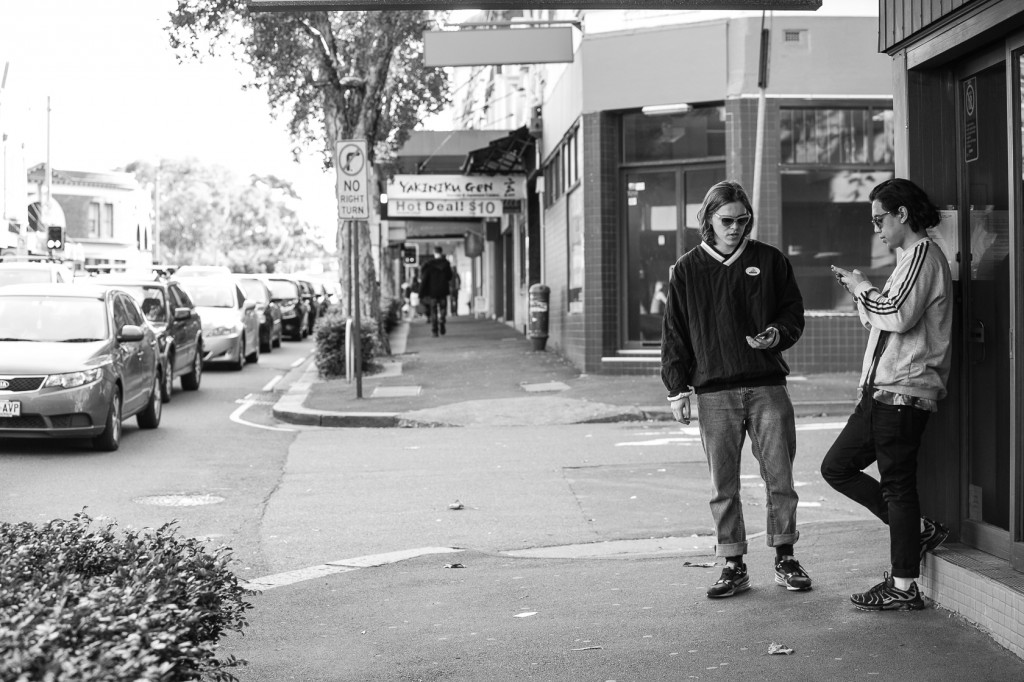 Allday and DJ Mikey Hundred checking up on their social media accounts. Have you seen Allday's Instagram account? Shit pops off well hard. Also, salute to Mikey Hundred for wearing an Adidas tracksuit and Nike TNs at the same damn time. #BRANDCLASH #STRONGLOOK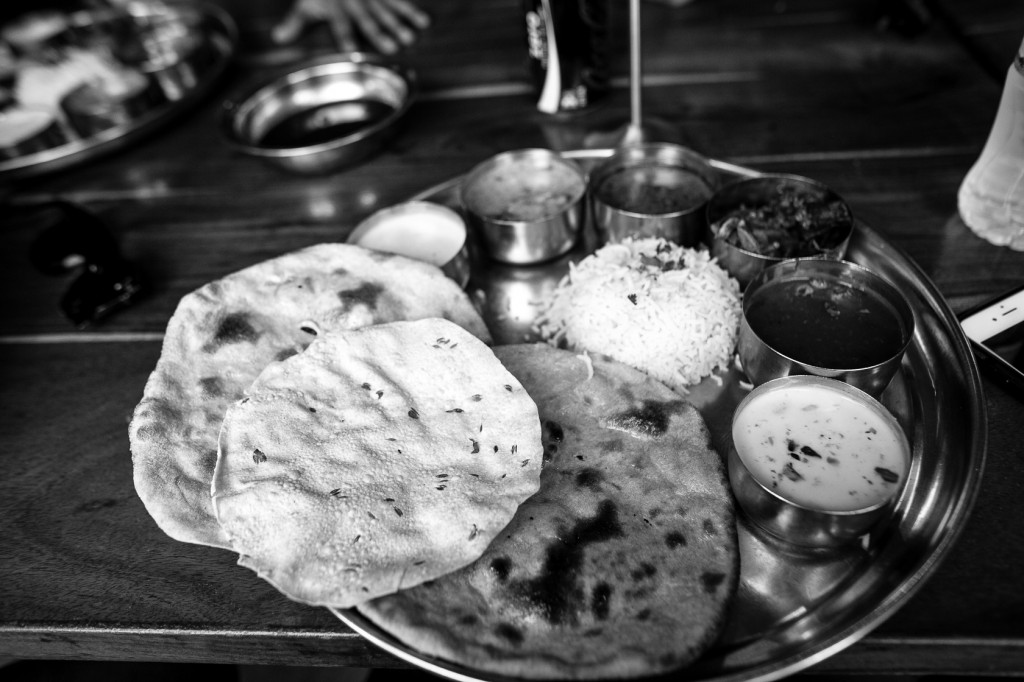 Allday is more informed than us about the cultured pockets of Sydney, and takes us to this awesome Indian joint on Cleveland St. Papadums, naan, rice and sauce: All is right in the world.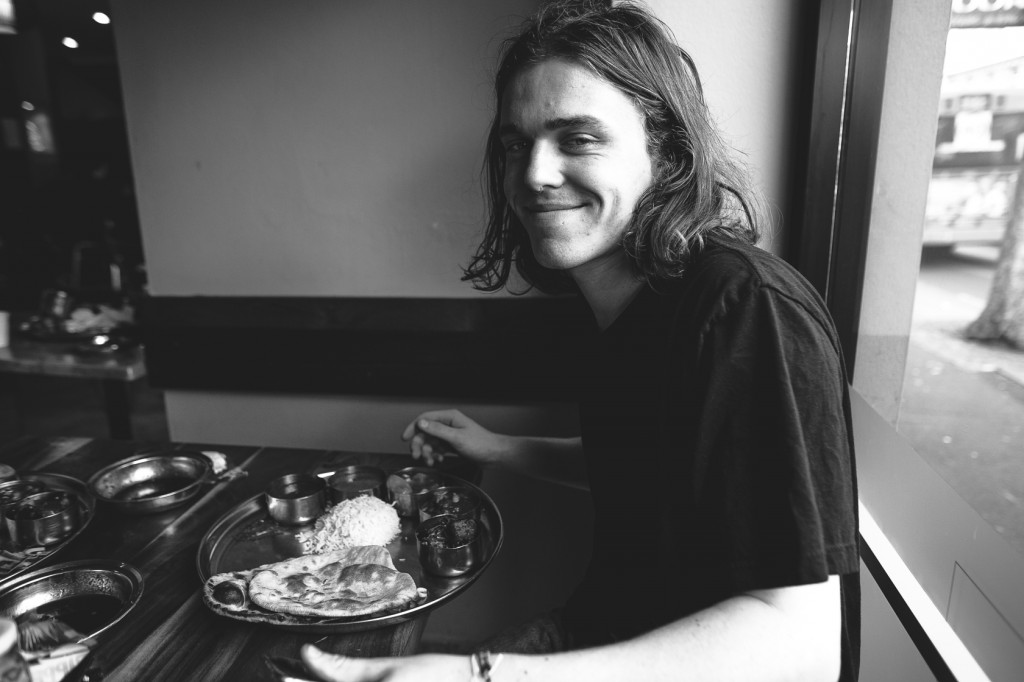 The face you make when you know that you're about to have the most fire Subcontinental meal of the day.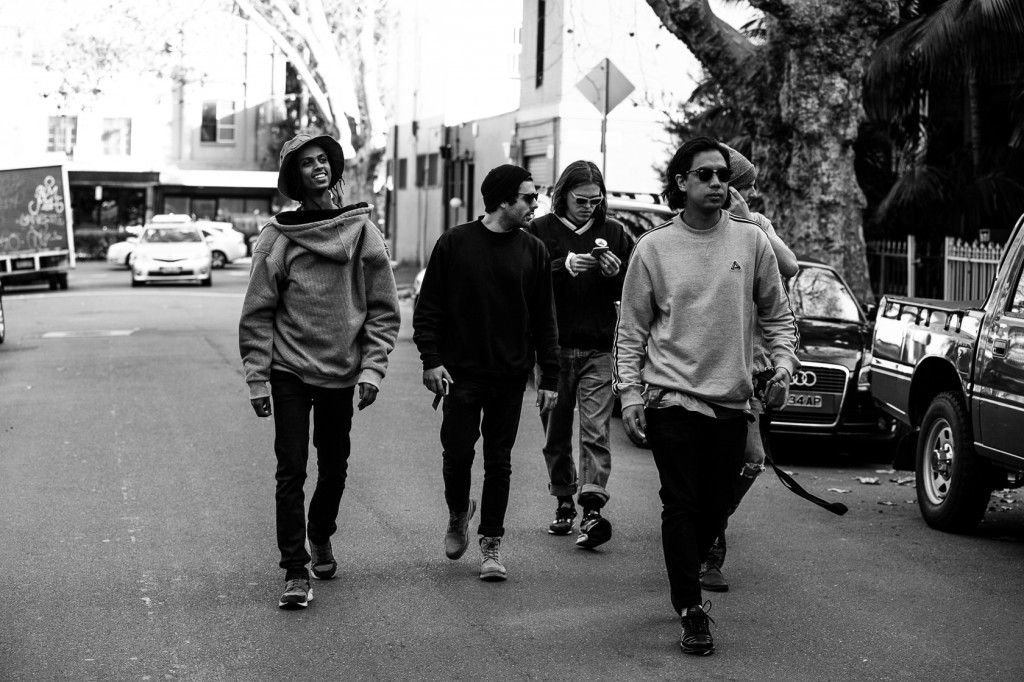 Allday's full squadron looking like the cast of Entourage in Surry Hills. Salute to Gill Bates (best name ever) for rocking his hoodie backwards, Hank Scorpio style.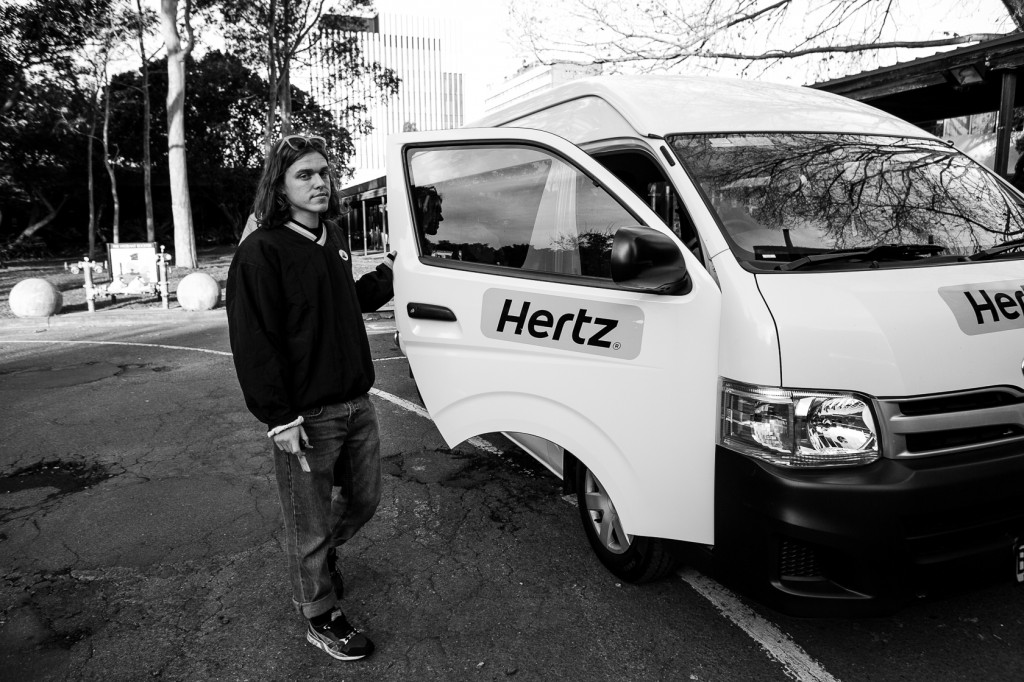 Thanks to the legends at Hertz for the spacious whip.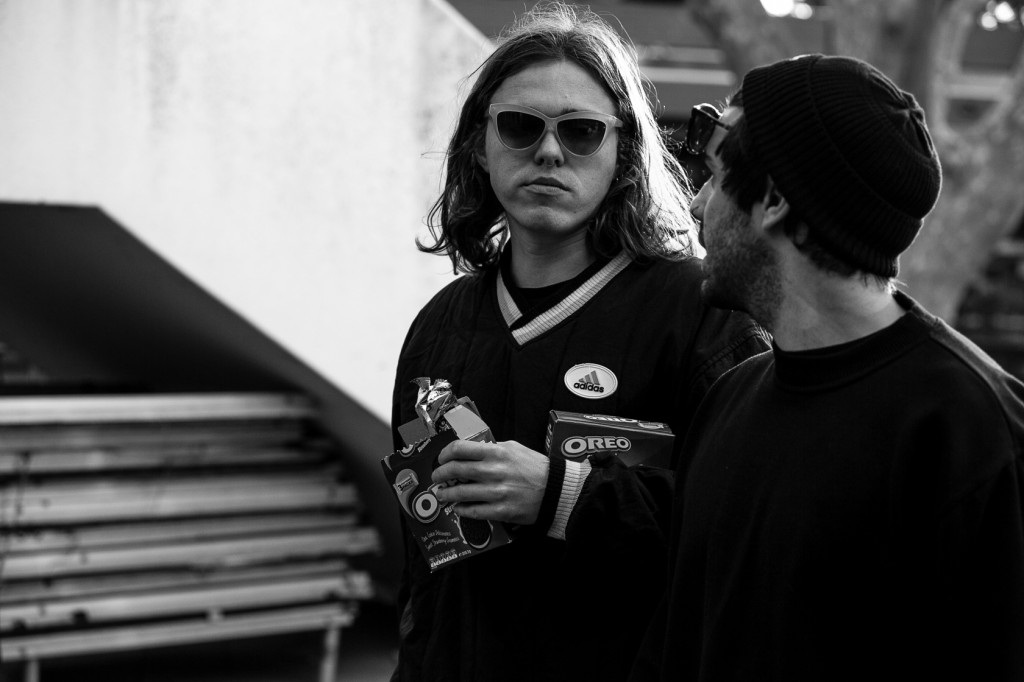 Back at UNSW Roundhouse, I am getting very nostalgic because this is where I studied for the HSC, which basically consisted of me refreshing my Facebook feed and throwing paper planes at people. Some fans spot Allday and bless him with some strawberry Oreos and he gets stuck into them right away. #LAVISH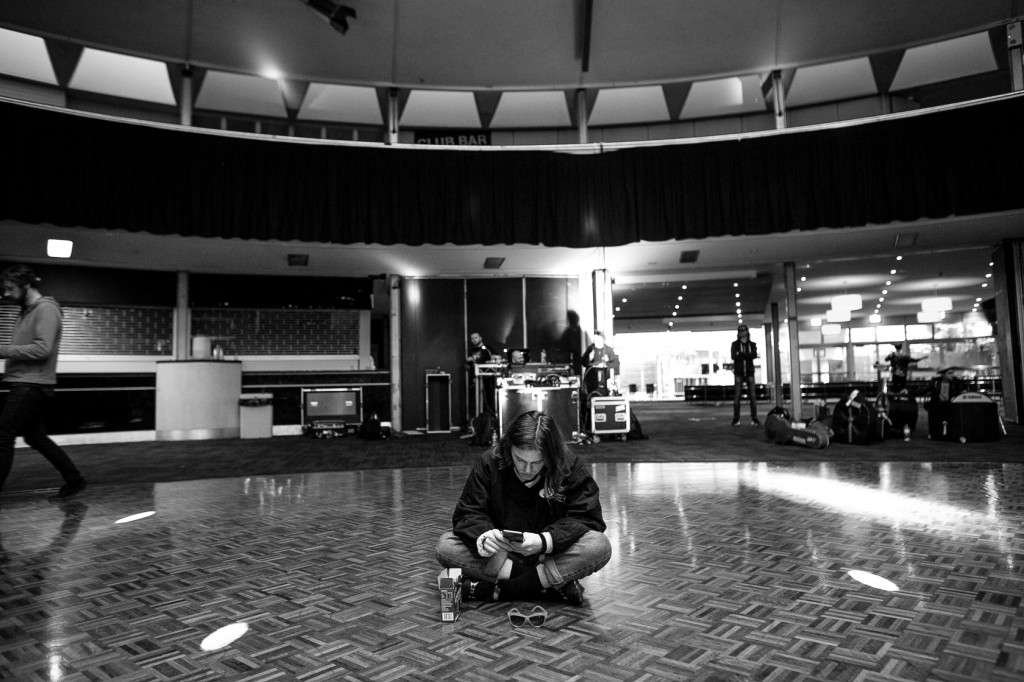 The floor is looking pretty polished – Almost like Homer when he put his head in the Shine-O Ball-O.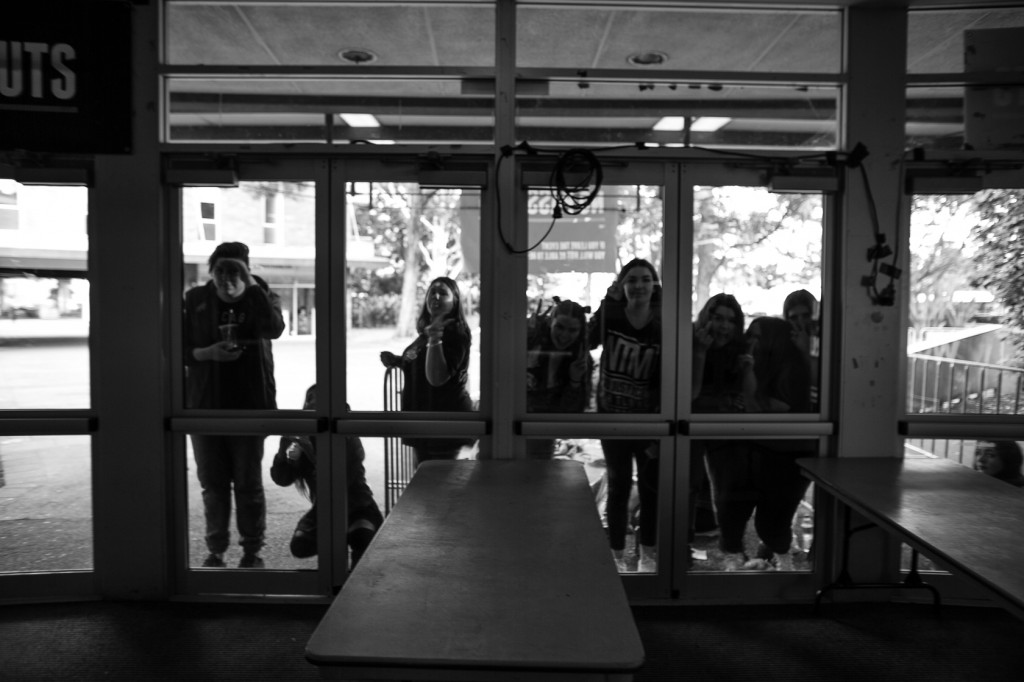 When fans hear the pounding bass of soundcheck from outside, they quickly gather at the doors of the venue to get a sneak peak of the action. If you look up 'dedication' in the dictionary, you'll see close-up portfolio shots of all the guys and girls in this photo.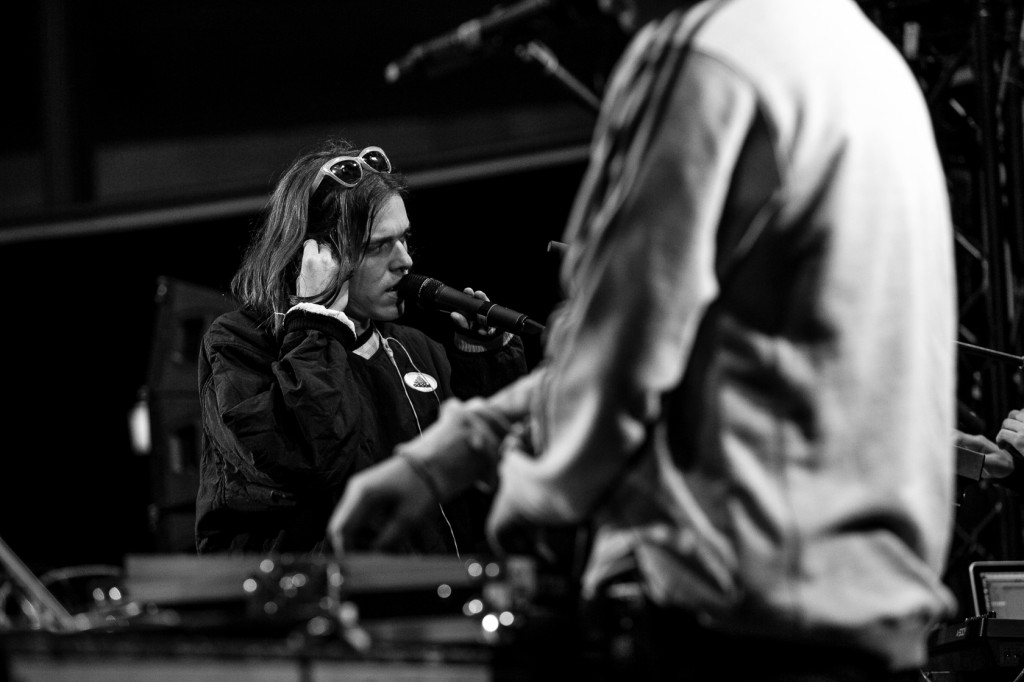 Allday warms up with Kanye West's 'Mercy' aka the song with perhaps the the most ignorant and therefore best 2 Chainz verse in recent memory.
Surprisingly, there are no riot police needed when Allday heads outside yet again to take flicks with fans. They form an orderly queue as Allday spends a good 45 minutes hanging out. The girl taking the photo here is all 'I Can't Even', and understandably so – the resulting Instagram post is gonna to get lots of double-tap action.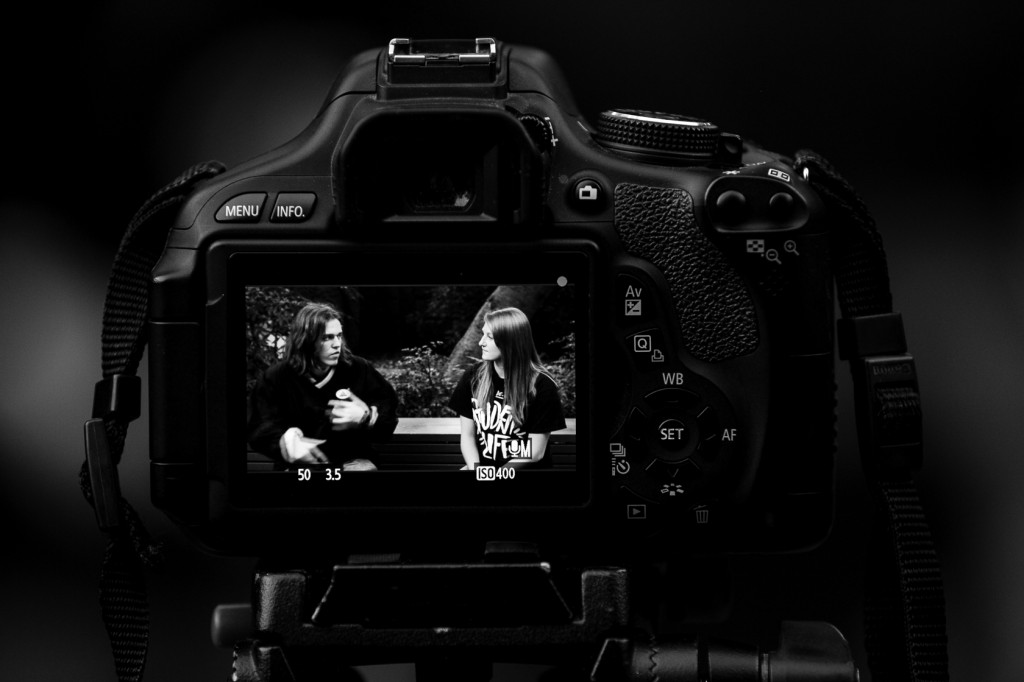 A quick interview with UNSW Magazine. Stay in school, legends! Now, it's time for a nap before the action kicks off for the night.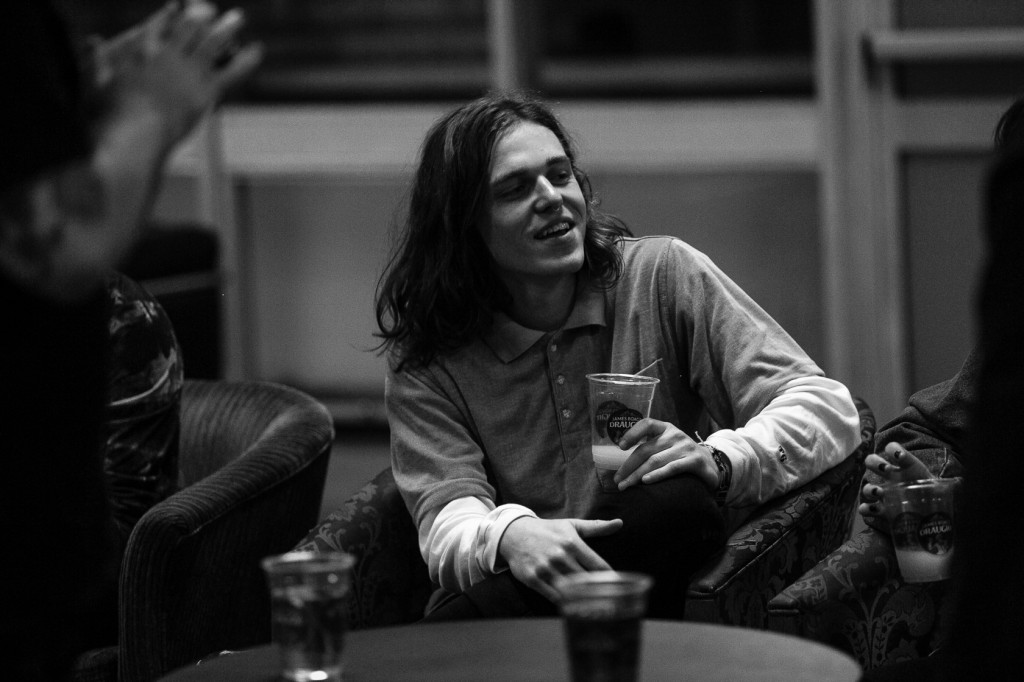 After a nap, Allday gets straight into the late breakfast beers.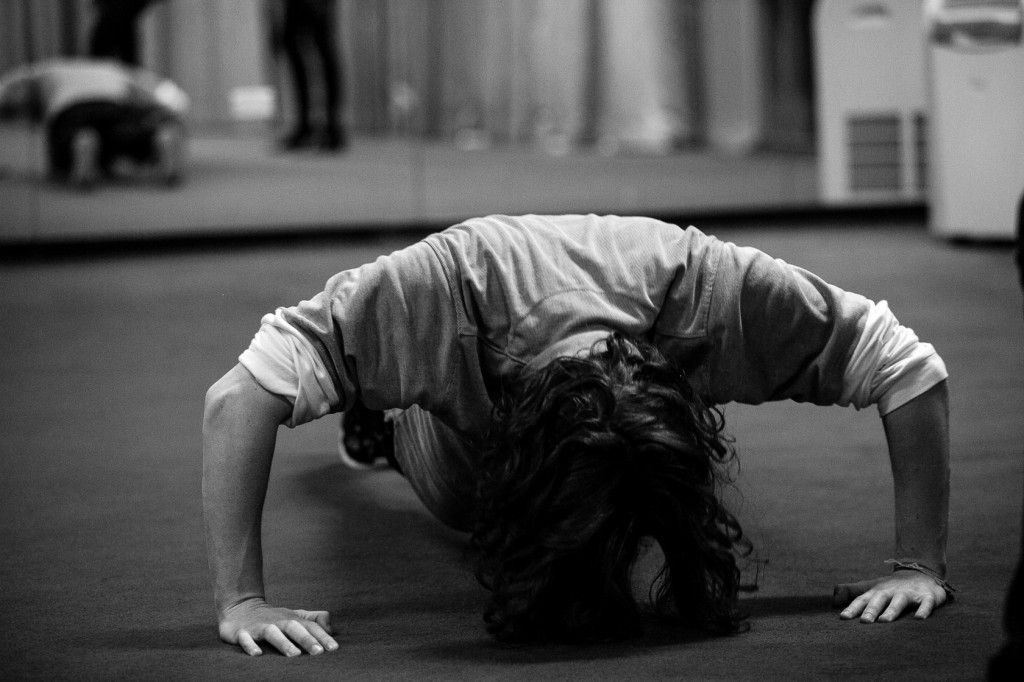 How many rappers you know drink beers before exercising? Allday doing a few pre-show push-ups to get those endorphins flowing. Adrenaline levels are shooting through the roof, let's do this.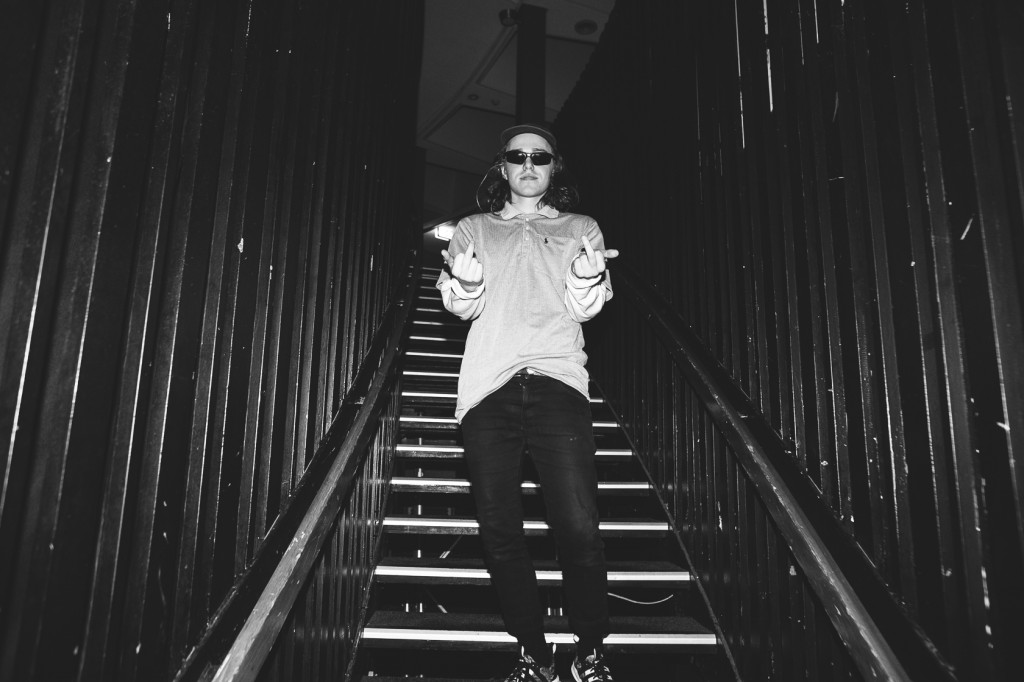 Speed dealers on the stairway to heaven.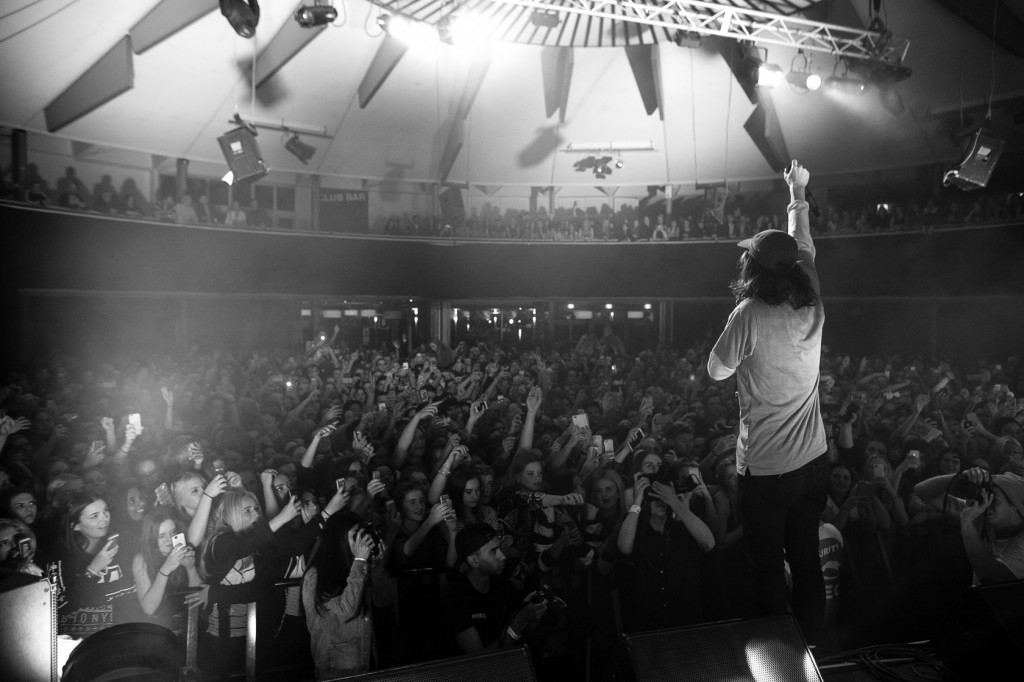 Put your hands & iPhones in the air! Allday takes the stage to a barrage of ear-piercing screams and squeals that has definitely damaged our ears permanently.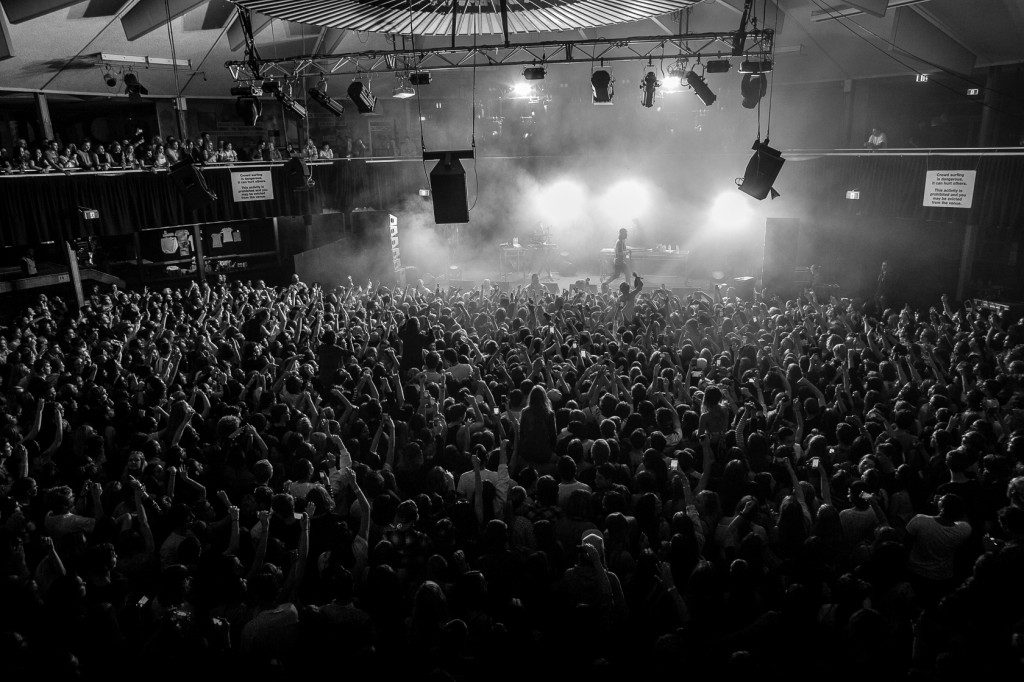 A full house at the Roundhouse.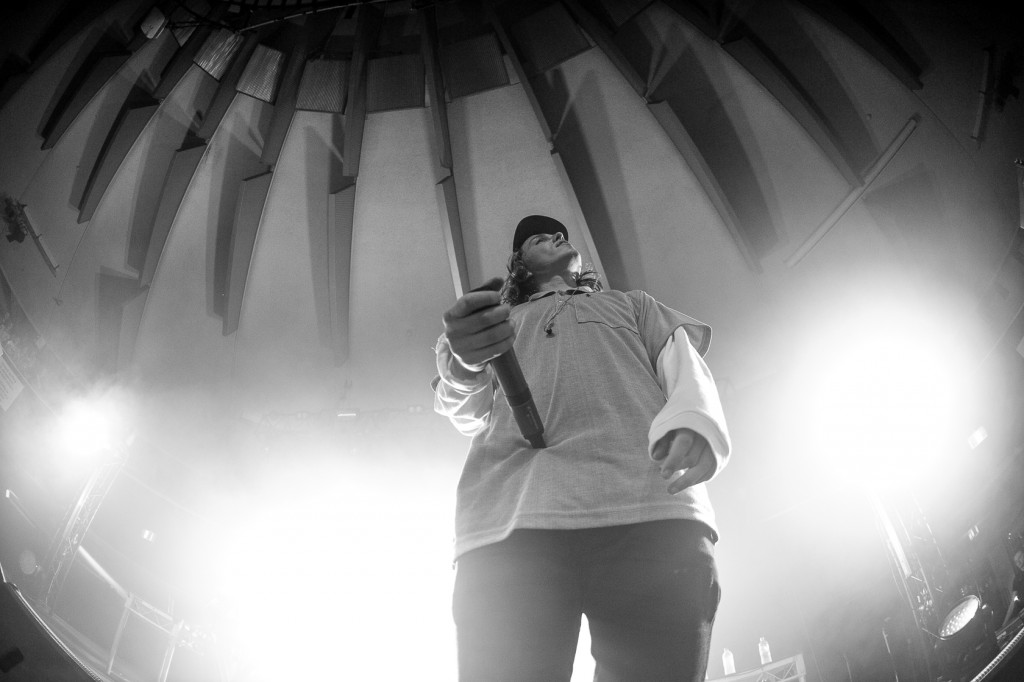 Short-sleeve over long-sleeve swag.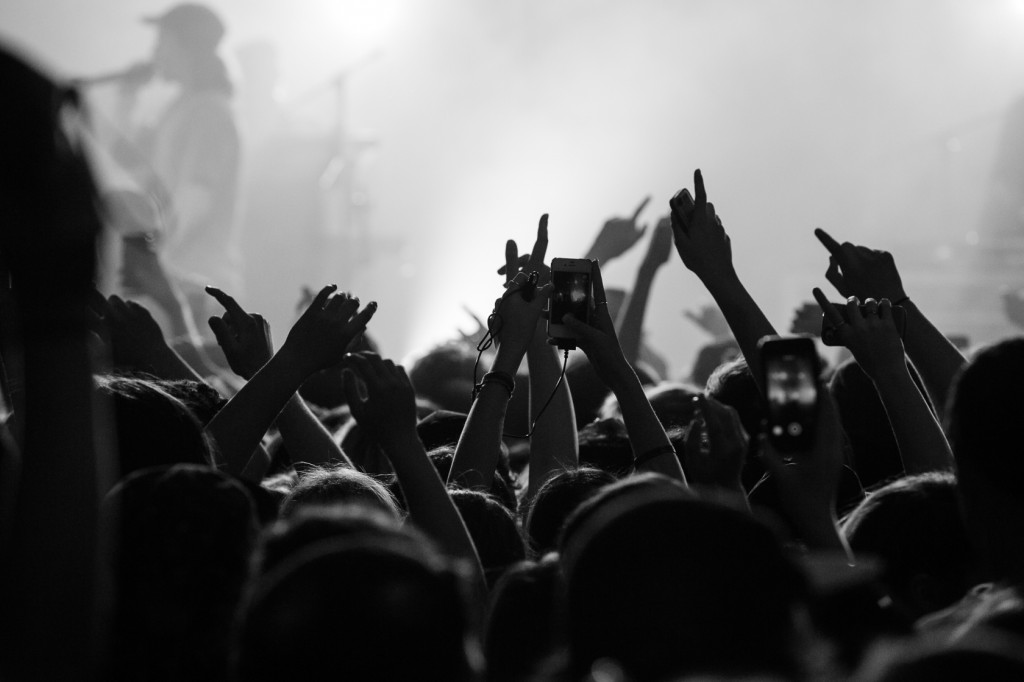 If you've been waiting in line since 8:00am and frequently stalking Allday's Snapchat, you probably needed a few of these external chargers to keep your phone battery at an anxiety-free level.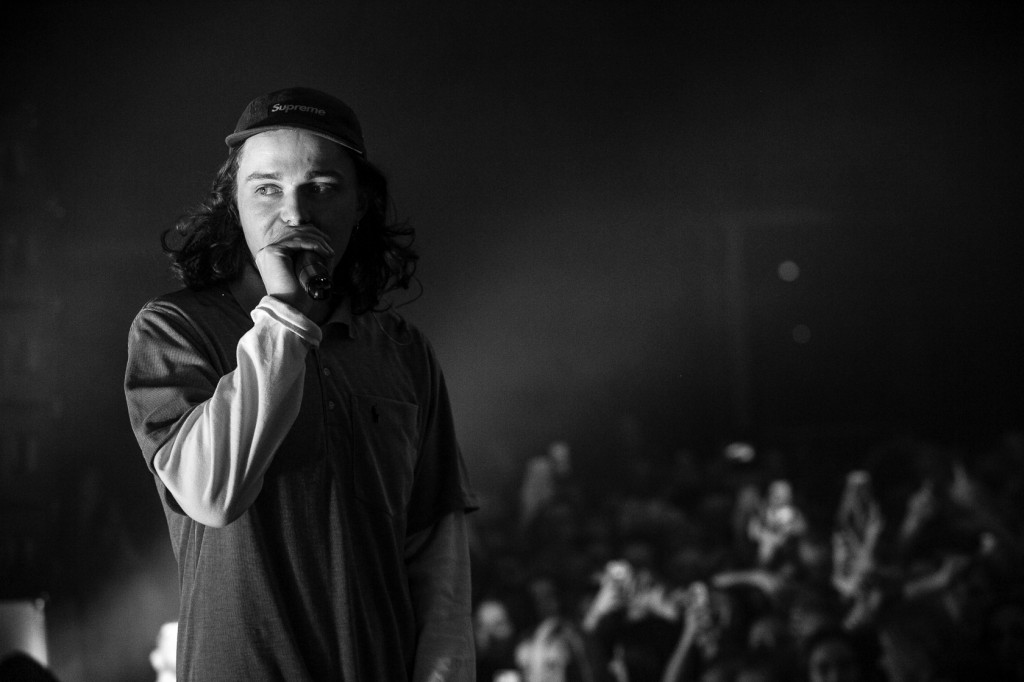 Allday wraps up with big tune 'You Always Know The DJ', but the show's not over just yet…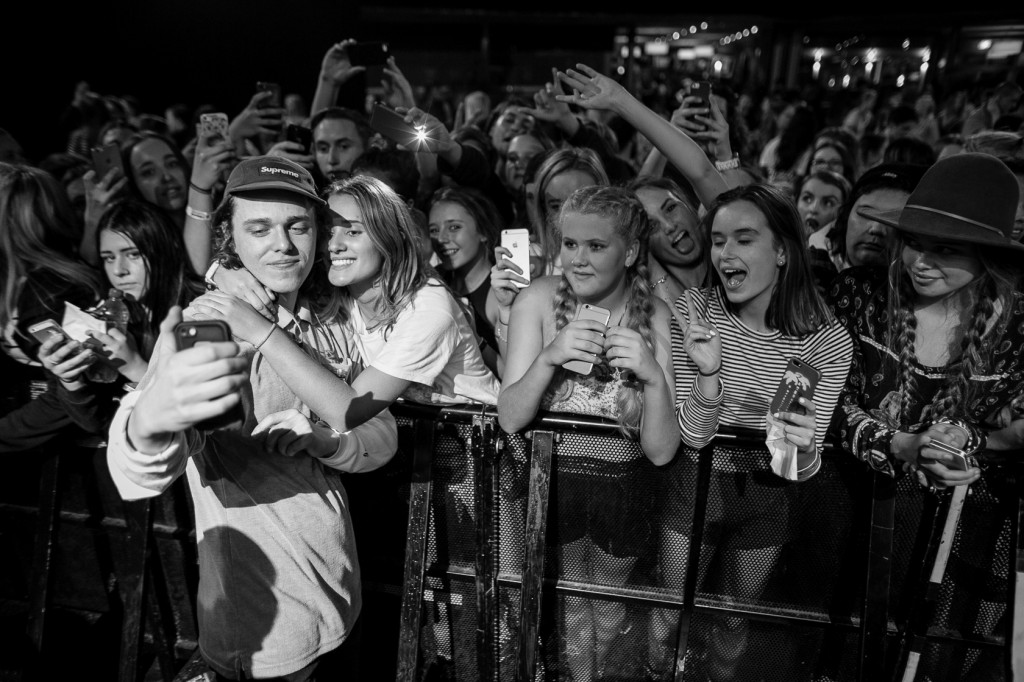 … Because he spends another 45 minutes getting photos with every single fan in the front row. Legend.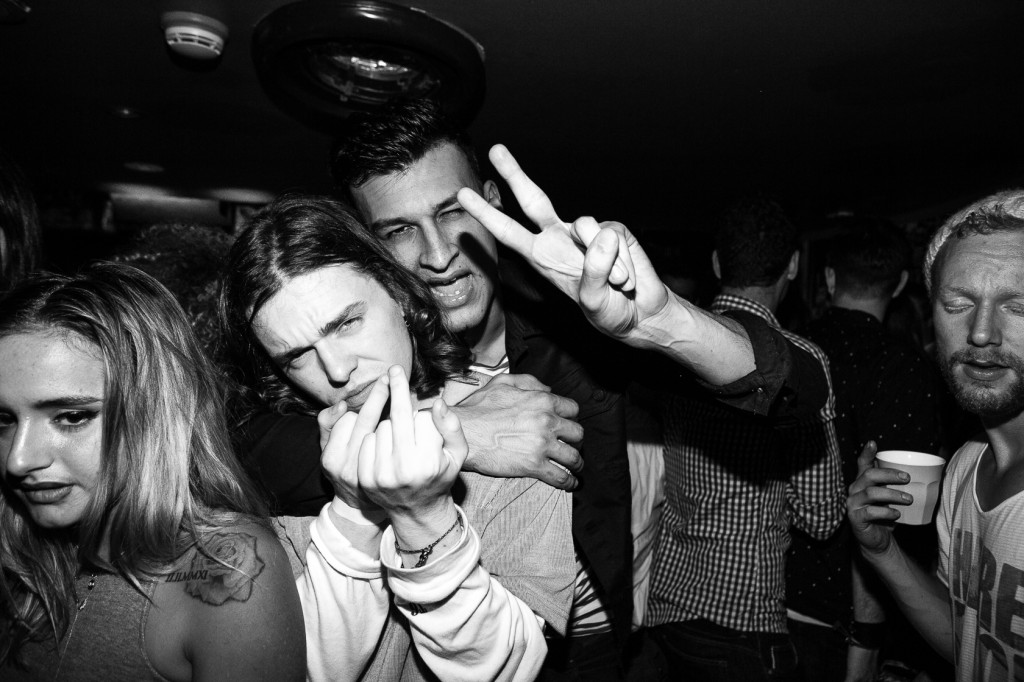 We kick on to El Topo Basement in Bondi where we listen to 'Flicka Da Wrist' and have a few cool beverages. Salute to Allday and his team for showing us a good time, a mean curry and a few rap bangers in between.