Ever since their #relevant and #topical single '#Selfie' back in 2014, The Chainsmokers have managed to cultivate a dedicated fan base that has launched them into the upper echelons of dance.
It's been a few years since the duo came Down Under, so we knew that we had to get in touch on their latest promotional tour of the country in support of single 'Don't Let Me Down'. We spent a few hours with Alex and Drew at a pub, at a masterclass, at a beach and eventually at a ~secret~ show that got fuckin' loose as. We also brought our good pal and long-haired video wizard Jay Grant along for the ride, and he filmed the whole thing:
Watch Jay's visual recap above, and see how our day with The Chainsmokers panned out below, with the photographs taken by the young don Jack Bennett: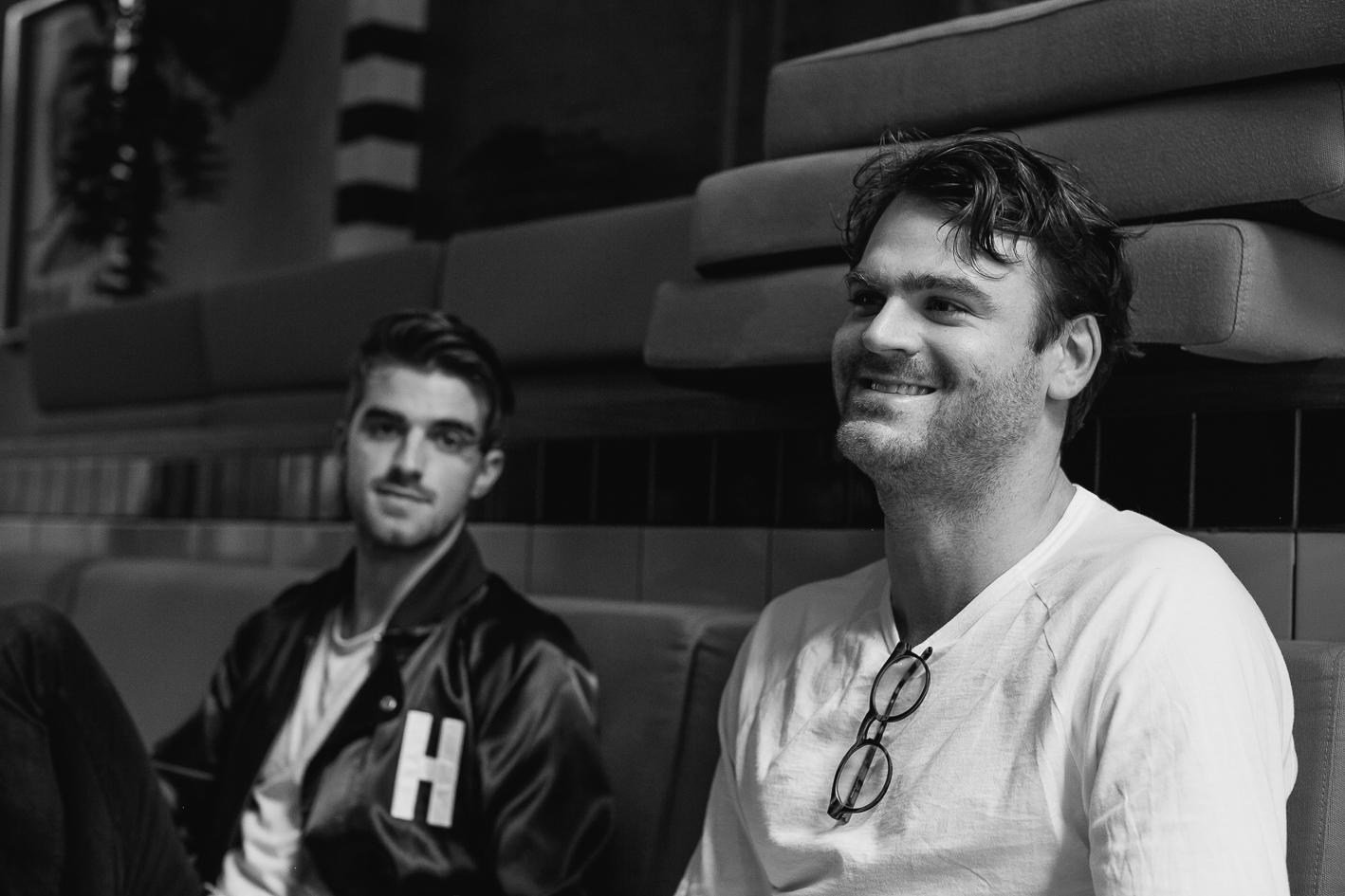 We catch up with the lads at Harpoon Harry's right after they dust off some burgers for lunch. We decide to continue the mid-afternoon banter about burgers by discussing the pivotal issues: Shake Shack vs. In-N-Out. The Chainsmokers delivered their stern verdict before we talk about their new single 'Don't Let Me Down'.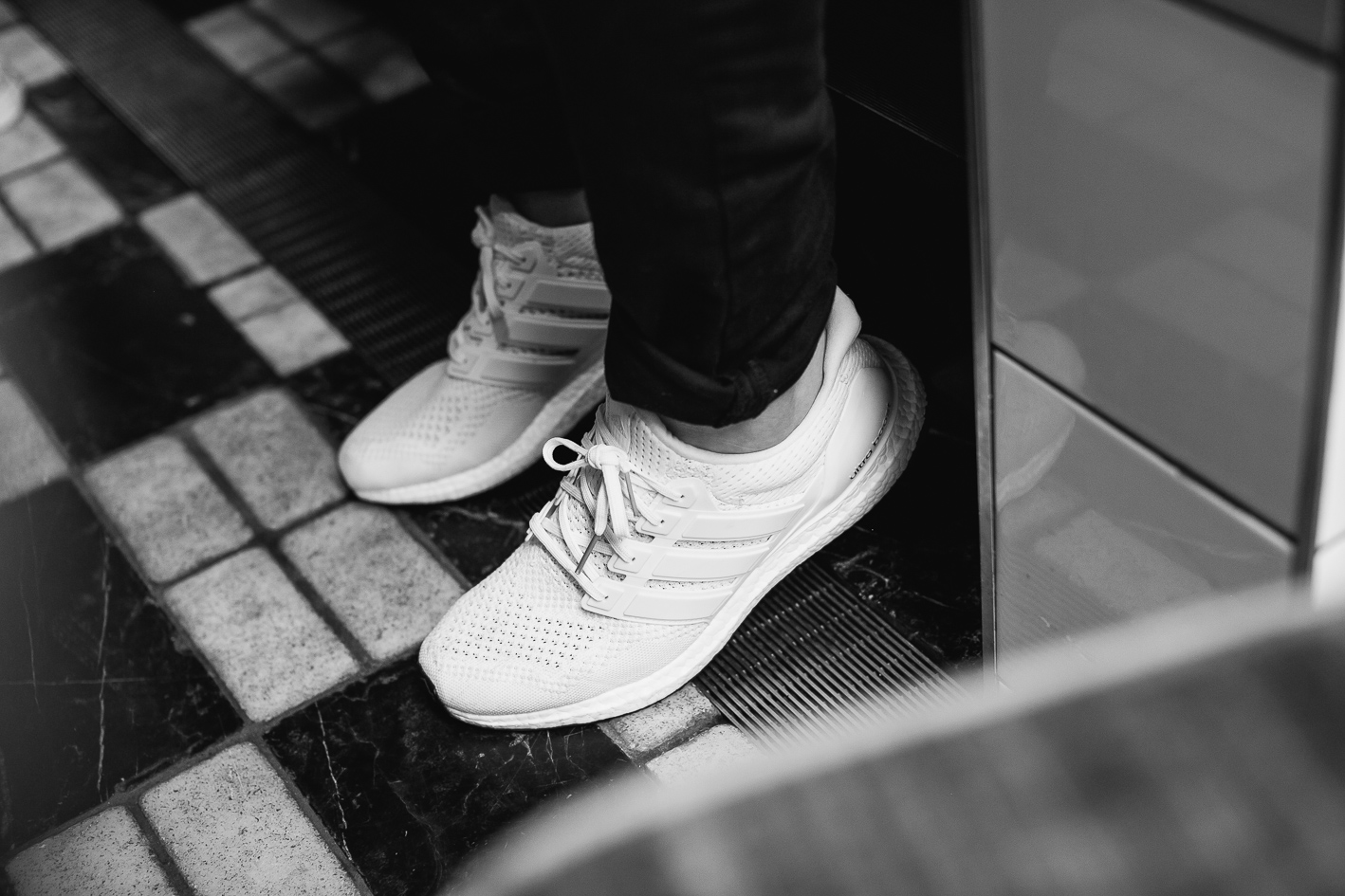 White on white Adidas Ultraboost on deck. Sneakers for sneaking.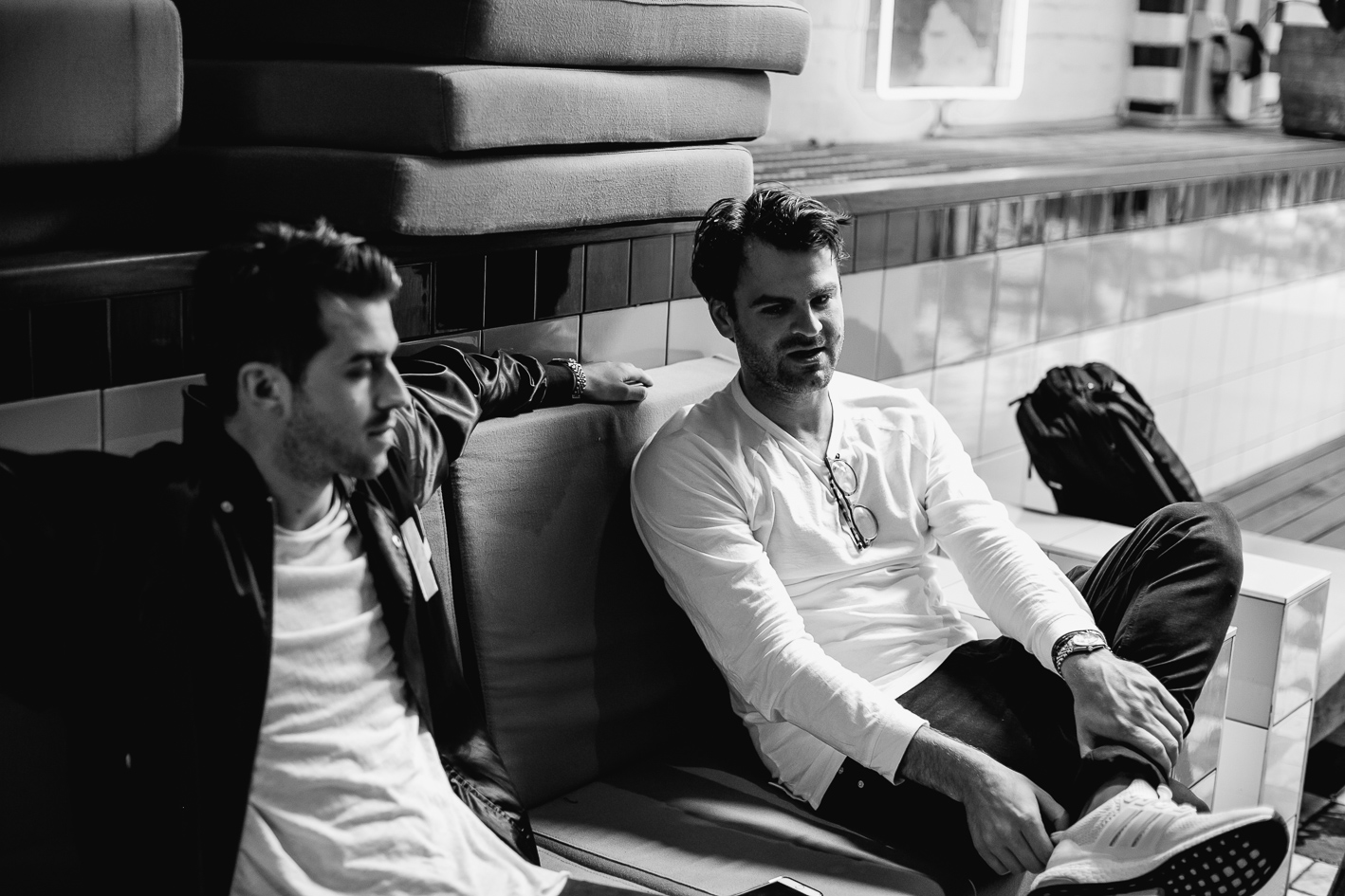 Speaking of Adidas, we take a minute to discuss Kanye West's new signee Desiigner, with The Chainsmokers dropping his omnipresent single 'Panda' in their recent Ultra set. Later, I decide that Gucci Mane & Waka Flocka Flame are the only rappers to ever matter in the history of hip-hop. The Chainsmokers laugh and maybe nod in semi-agreeance.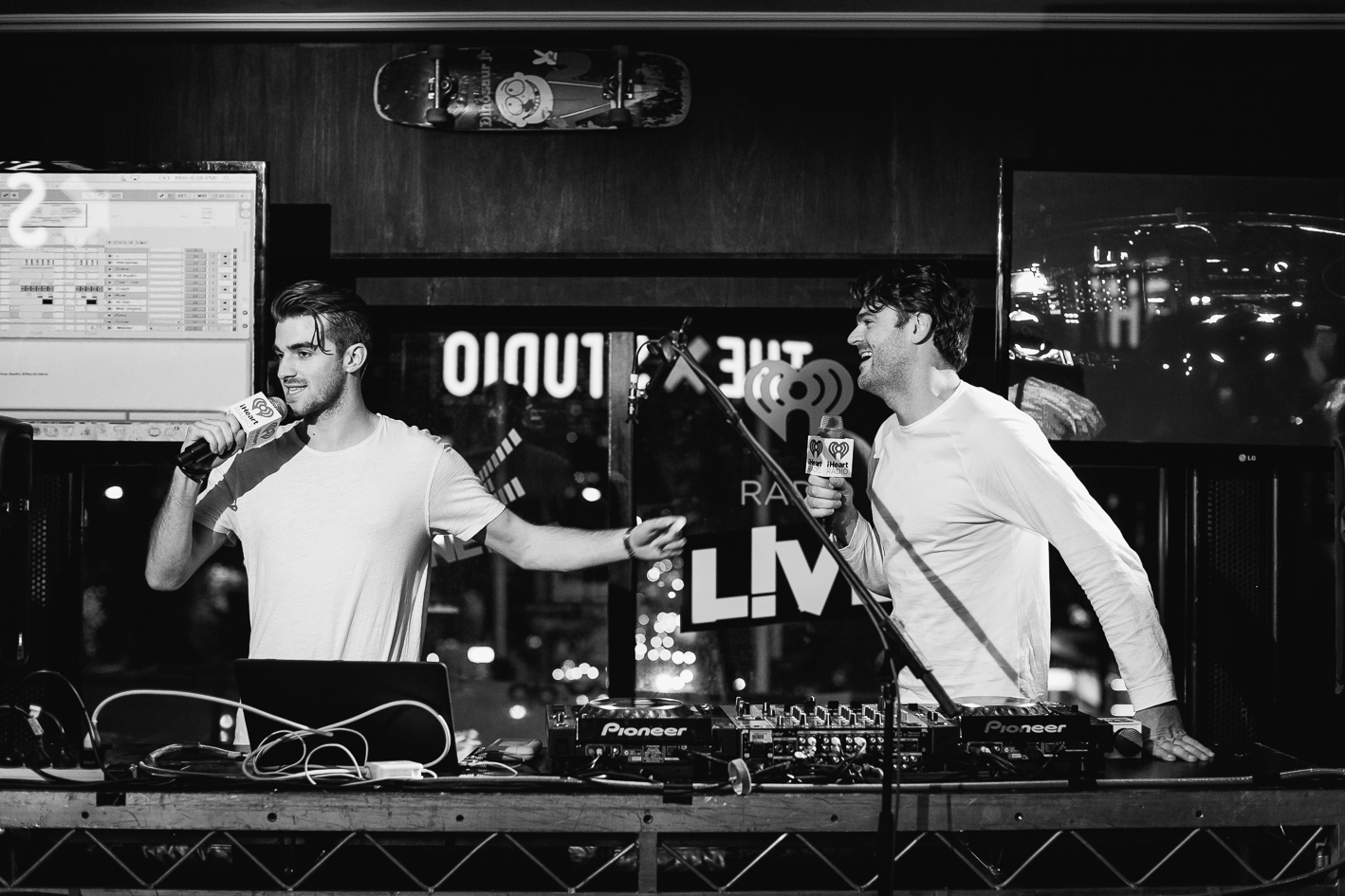 Later that evening, we link up with the boys for a production masterclass underneath Kings Cross' iconic Coke sign. Inside The X Studio, the two deliver their advice to Sydney's bidding producers on how to navigate the tumultuous world of producing and DJing and how to take control of the decks.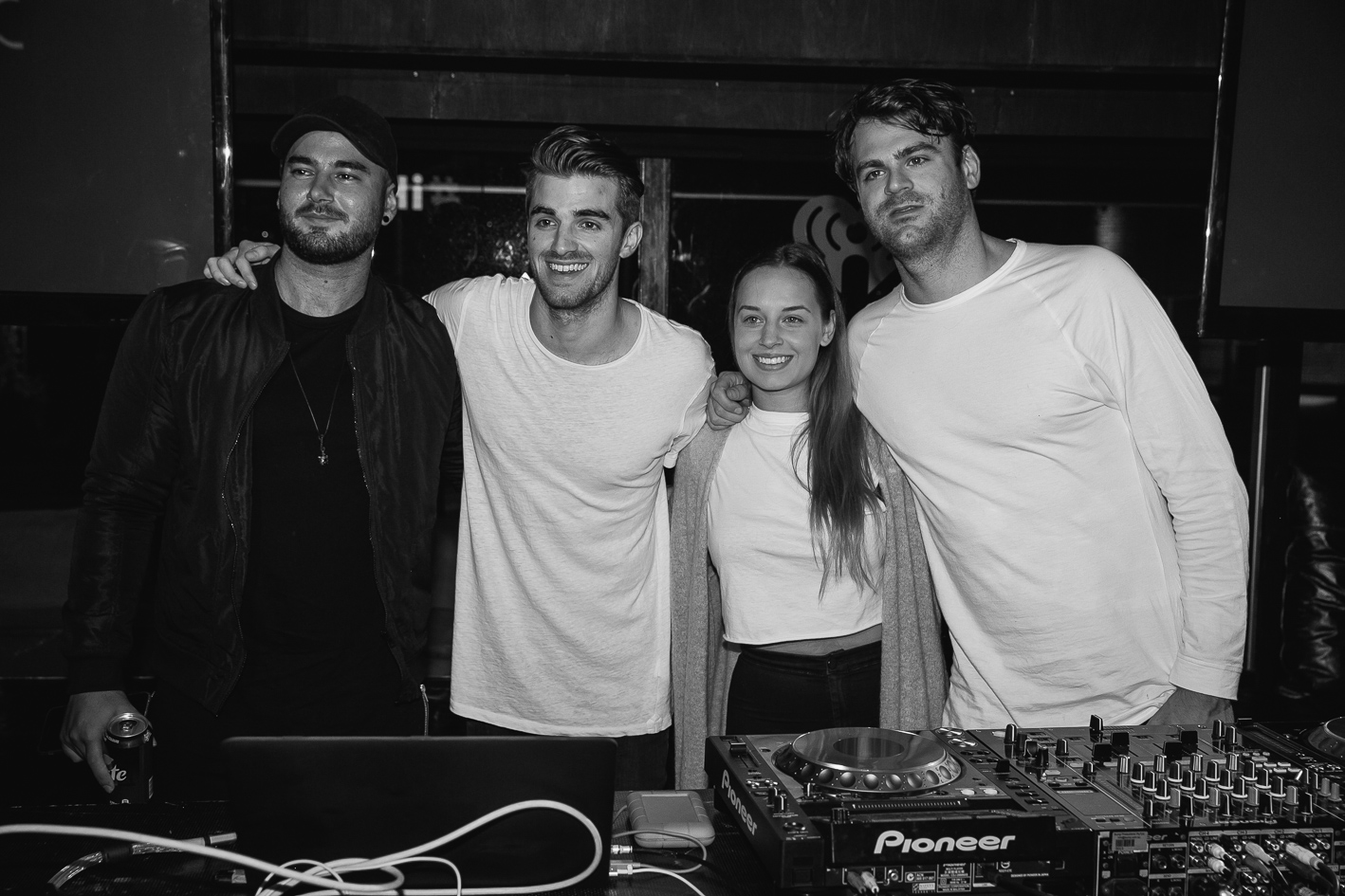 There's also time for a few fan photos. Cheese!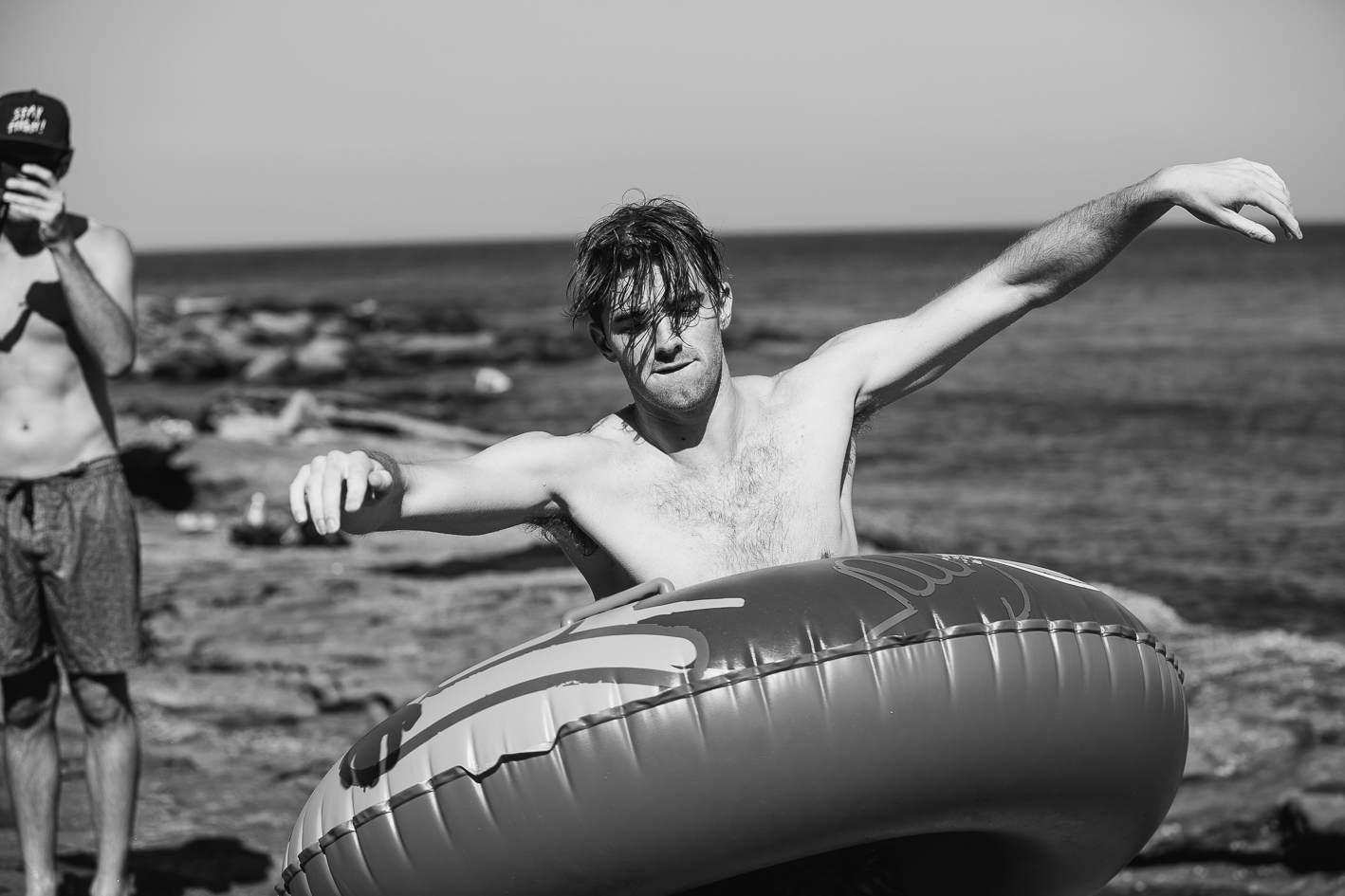 The next day, we link up with The Chainsmokers once again at Gordon's Bay for an afternoon dip and some aquatic banter. Seeing as we're heading to the beach, we whip out the knee-high socks and Gucci flip-flops to maximise that Asian tourist swagger. There's floaties aplenty on the rocks, here's Drew getting acquainted with his before hitting the water.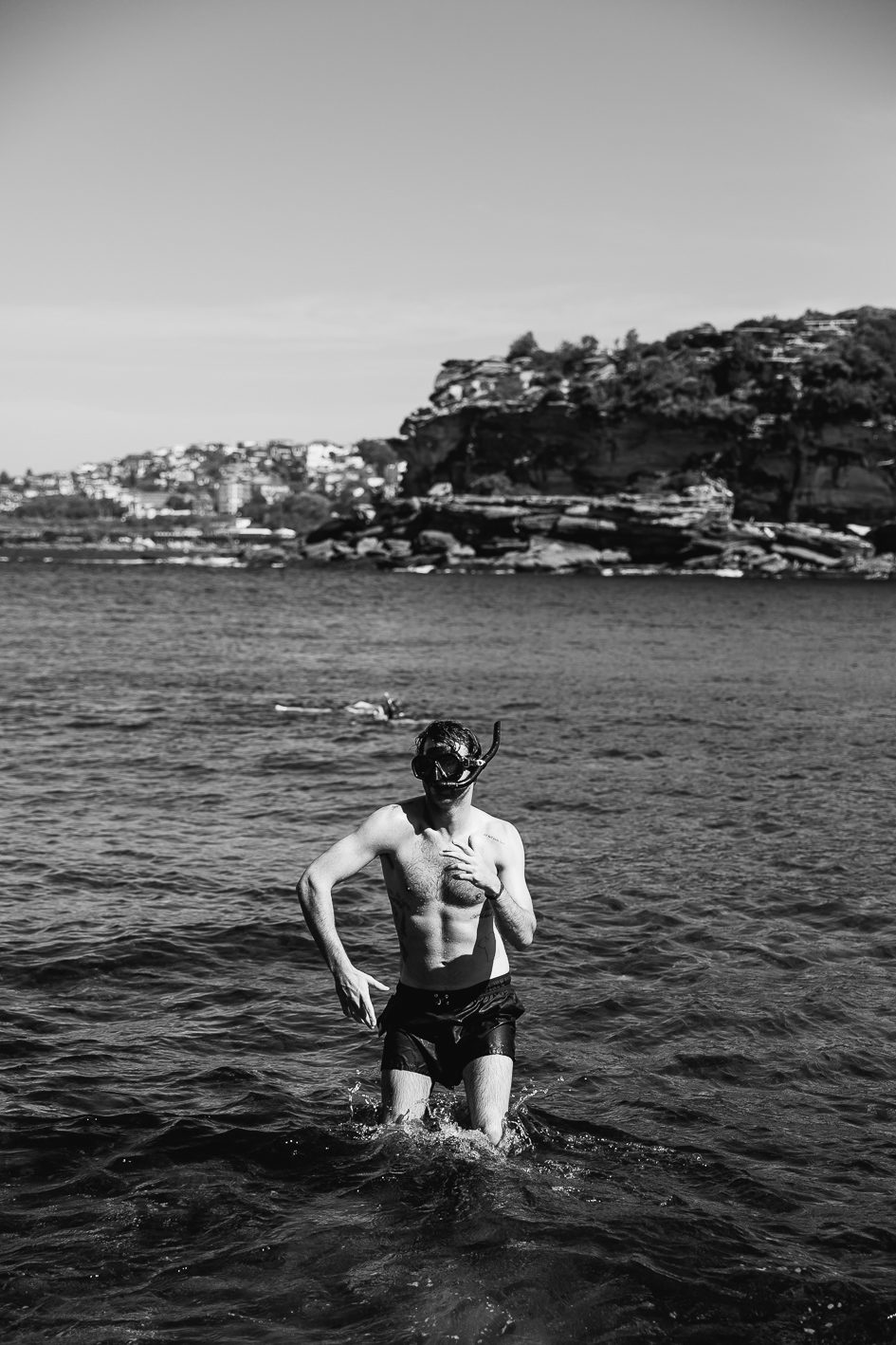 Dancing feels 72 times better when you're wearing a snorkel – Just ask Alex. It's only a matter of time before you need to hit the club with one of these on your facial. There's a huge potential for a dab with that raised elbow.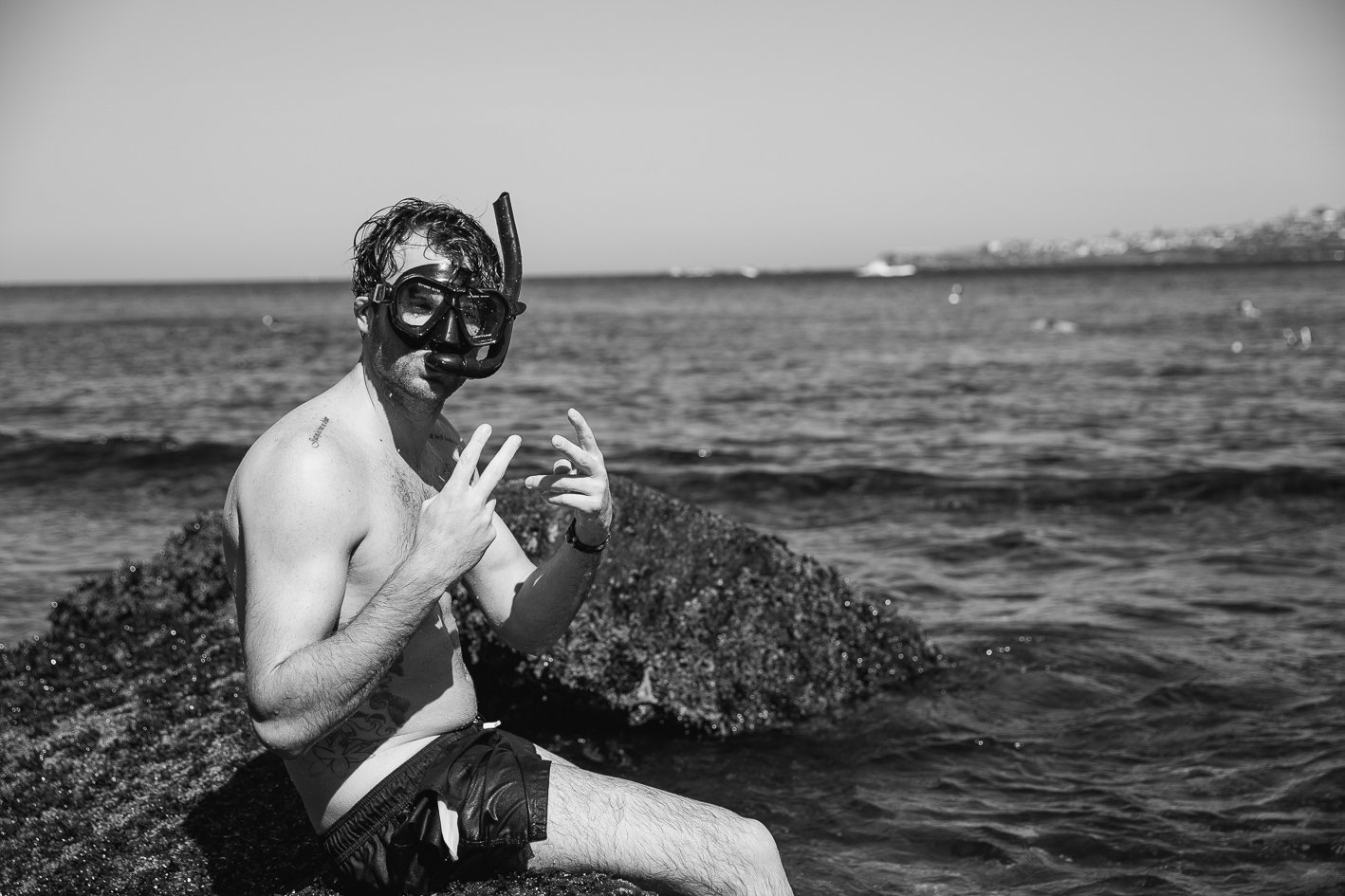 Gang signs out the window ya bish…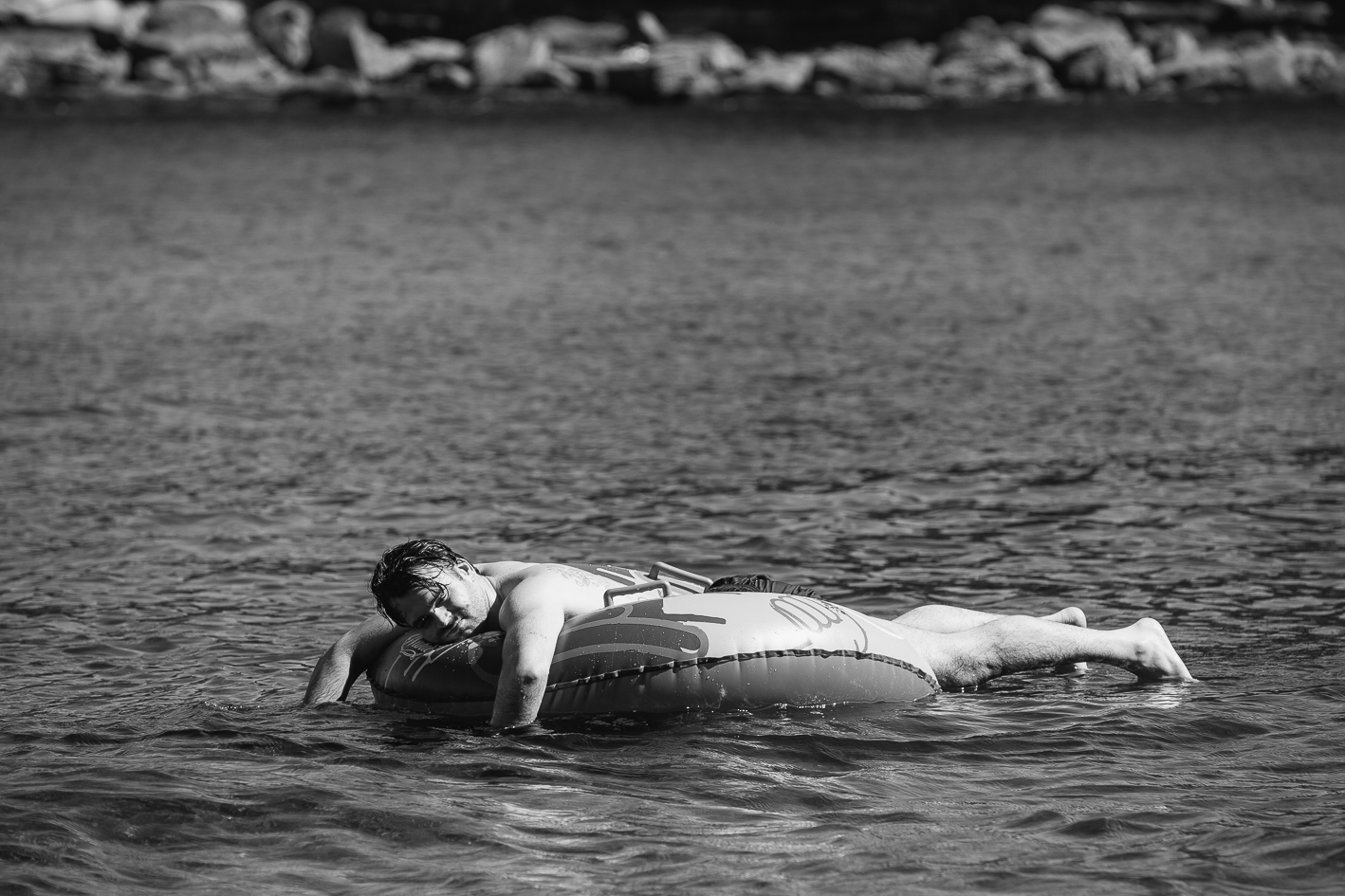 If you're not having a siesta on top of a giant floatie at 3:00pm on a Wednesday afternoon, you fuckin' fell off.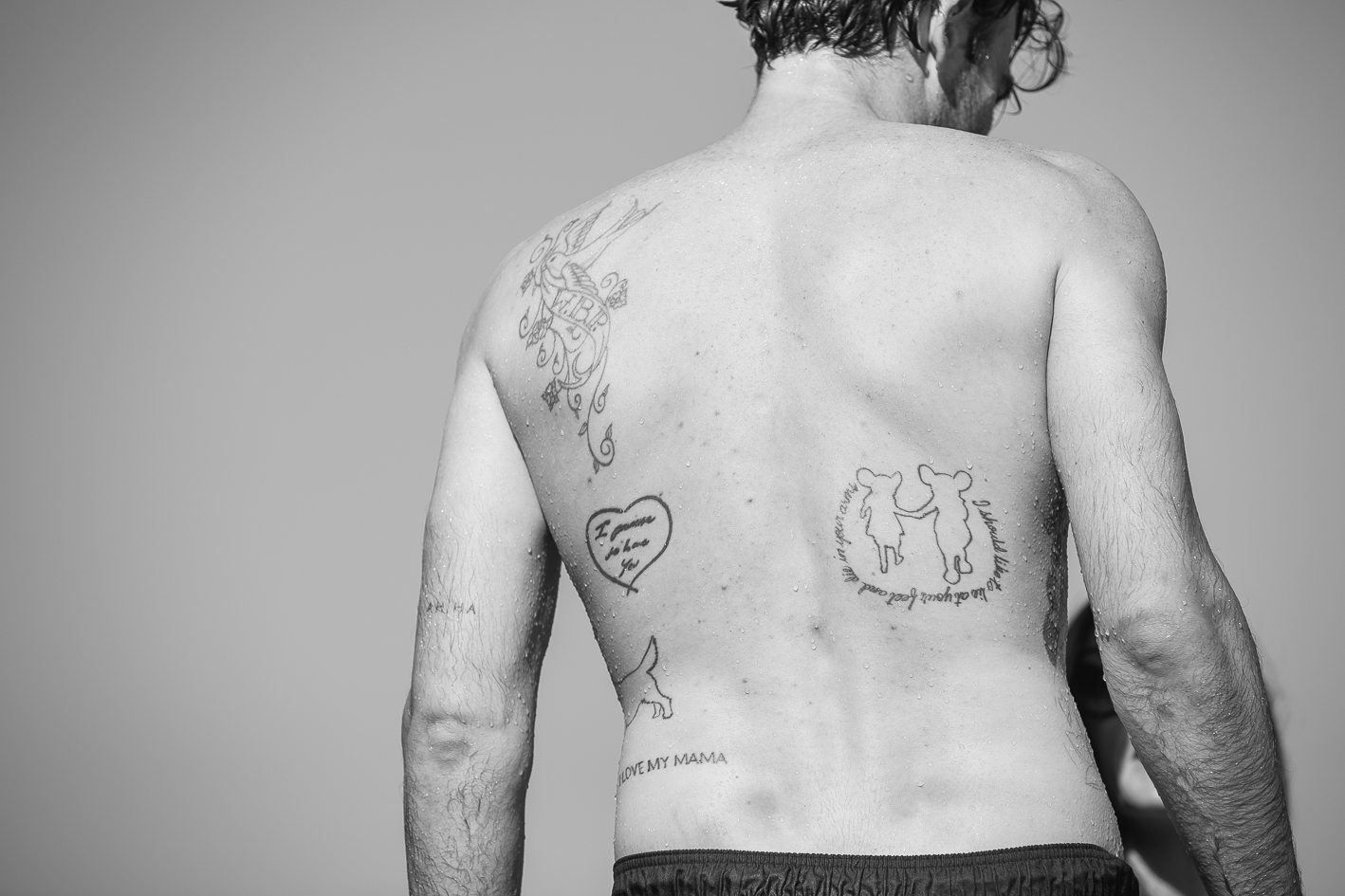 Alex displaying some of his back ink. Rigs out, fellas!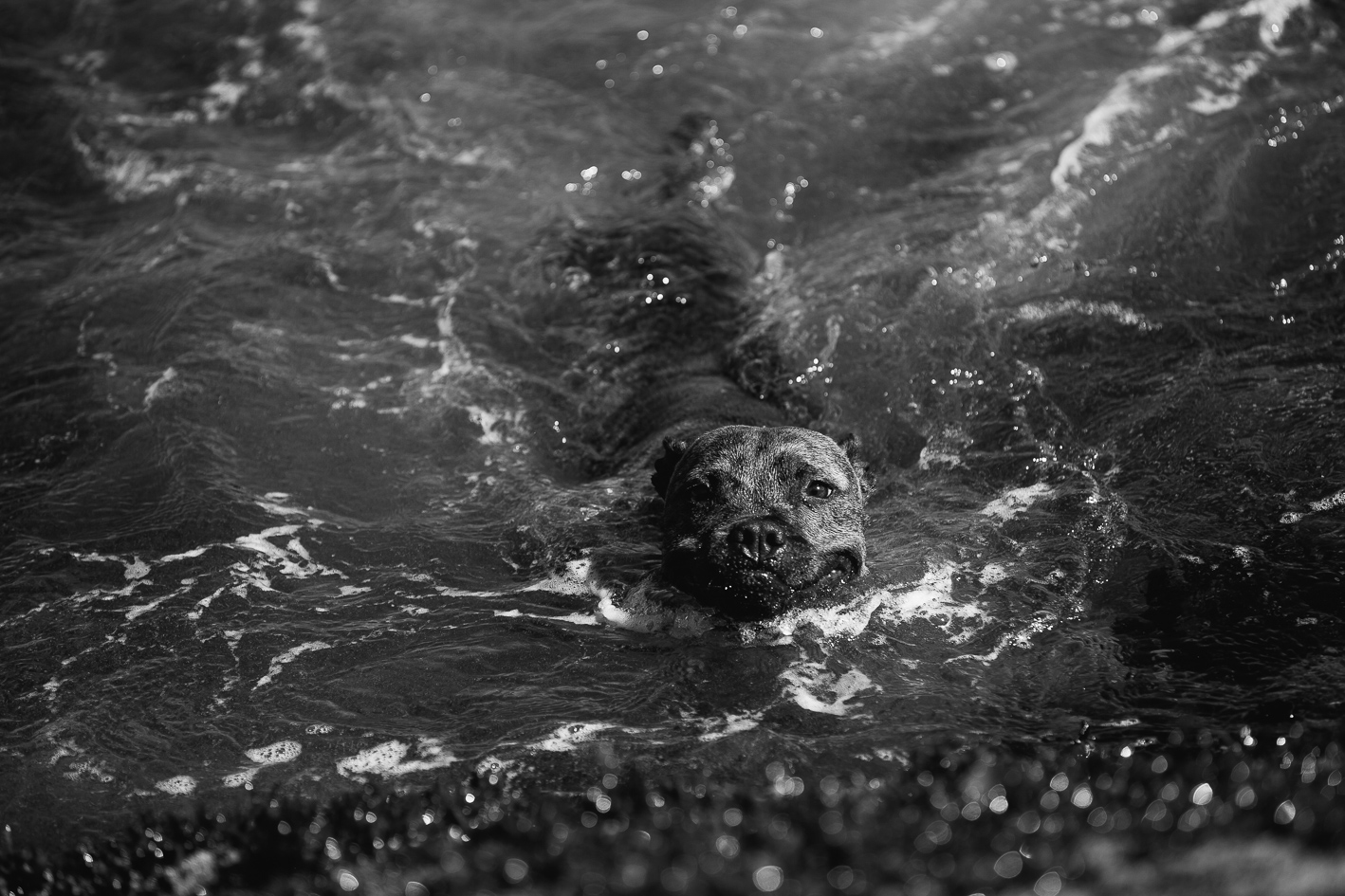 Everybody knows that there's a 99.7% chance that you'll have a great day when a dog is in the vicinity. That's why we couldn't be happier that our day with The Chainsmokers also features Iggy, the Sony office dog! Here's Iggy having a causal dip. What's that? You want more photos of Iggy? Hell yeah, here's some more!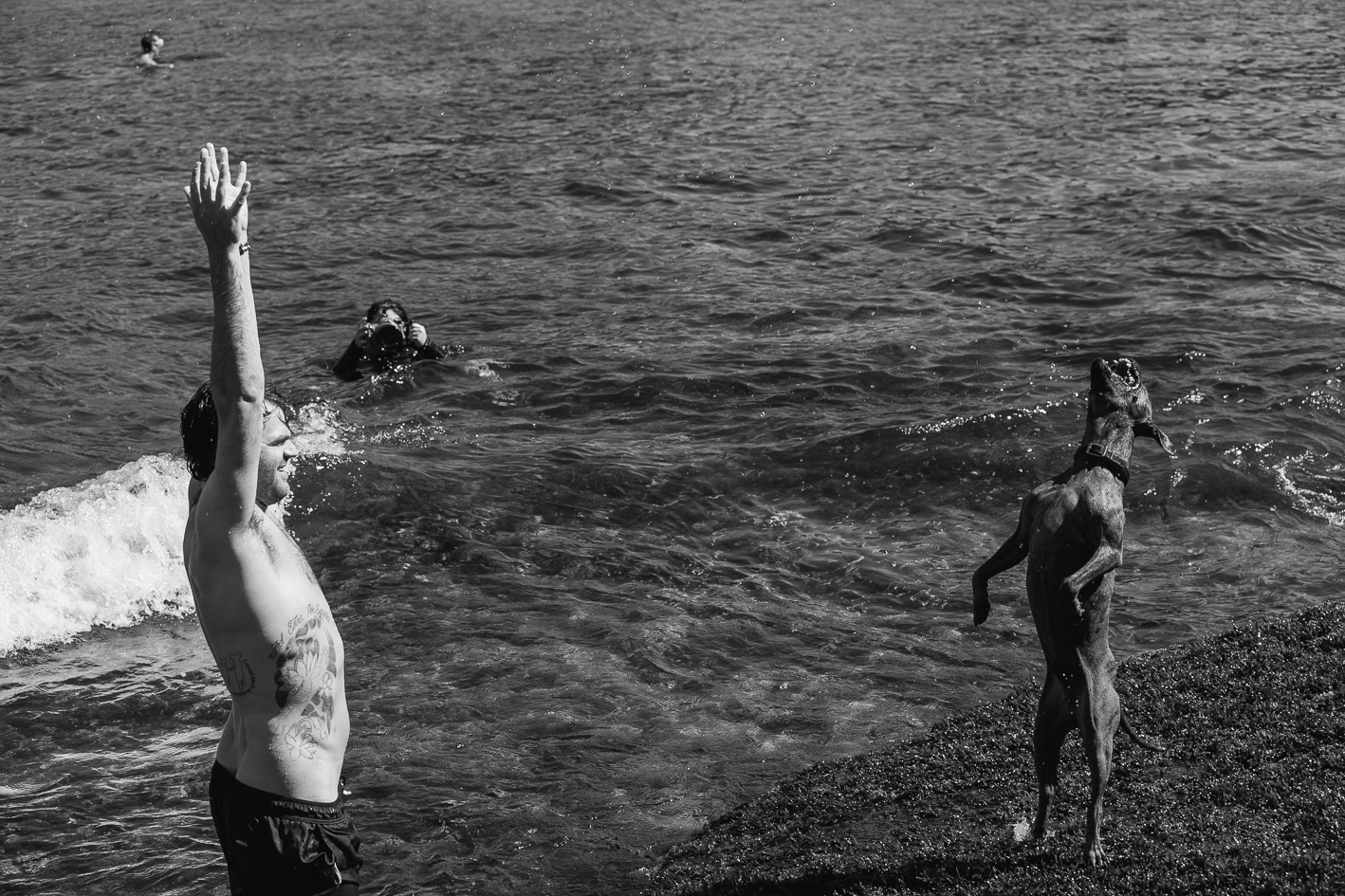 Iggy and Alex, united at last. This is the happiest photo to ever be taken in the history of humanity.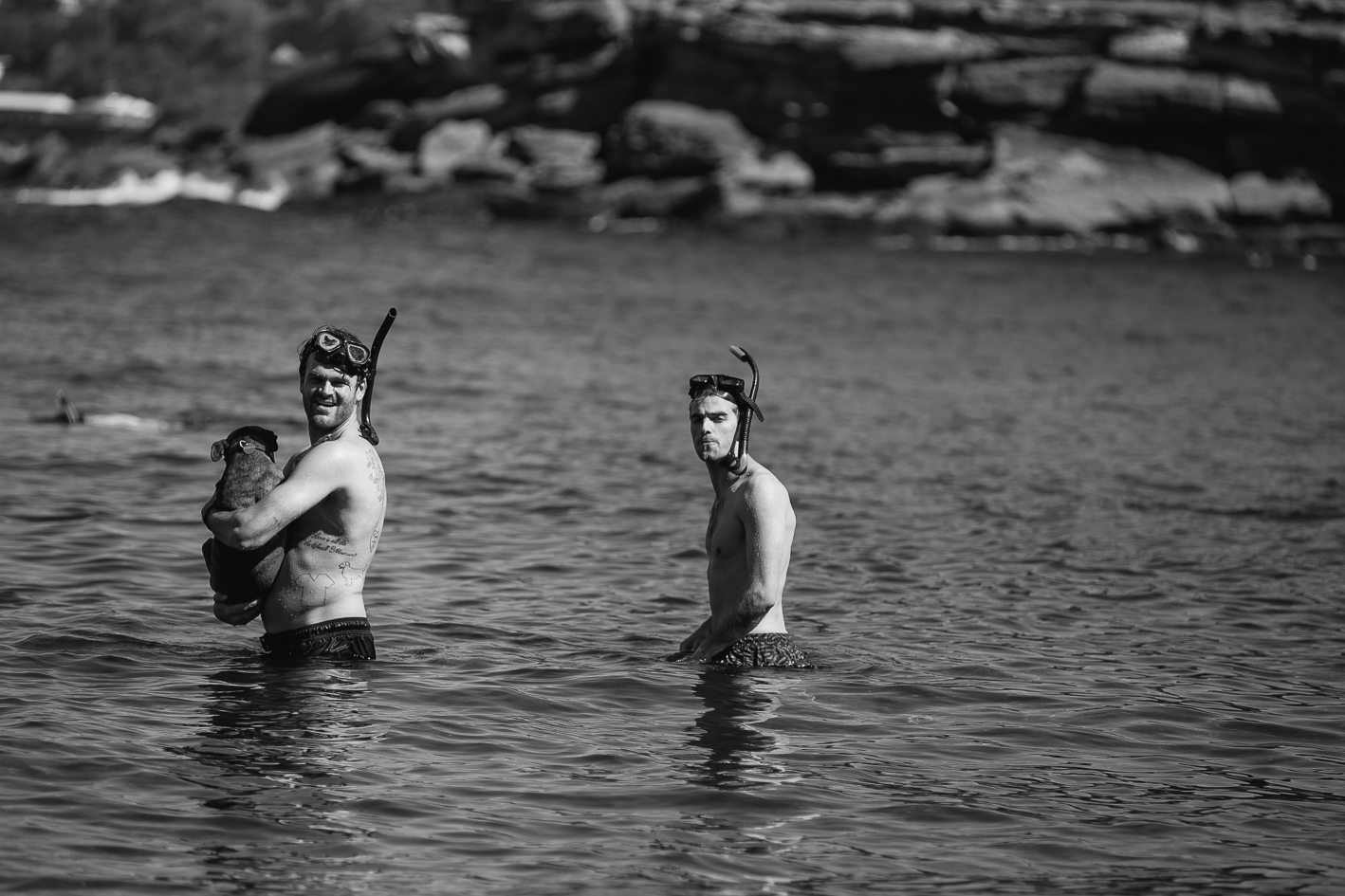 Iggy being cradled by The Chainsmokers into deeper waters. Iggy for Prime Minister.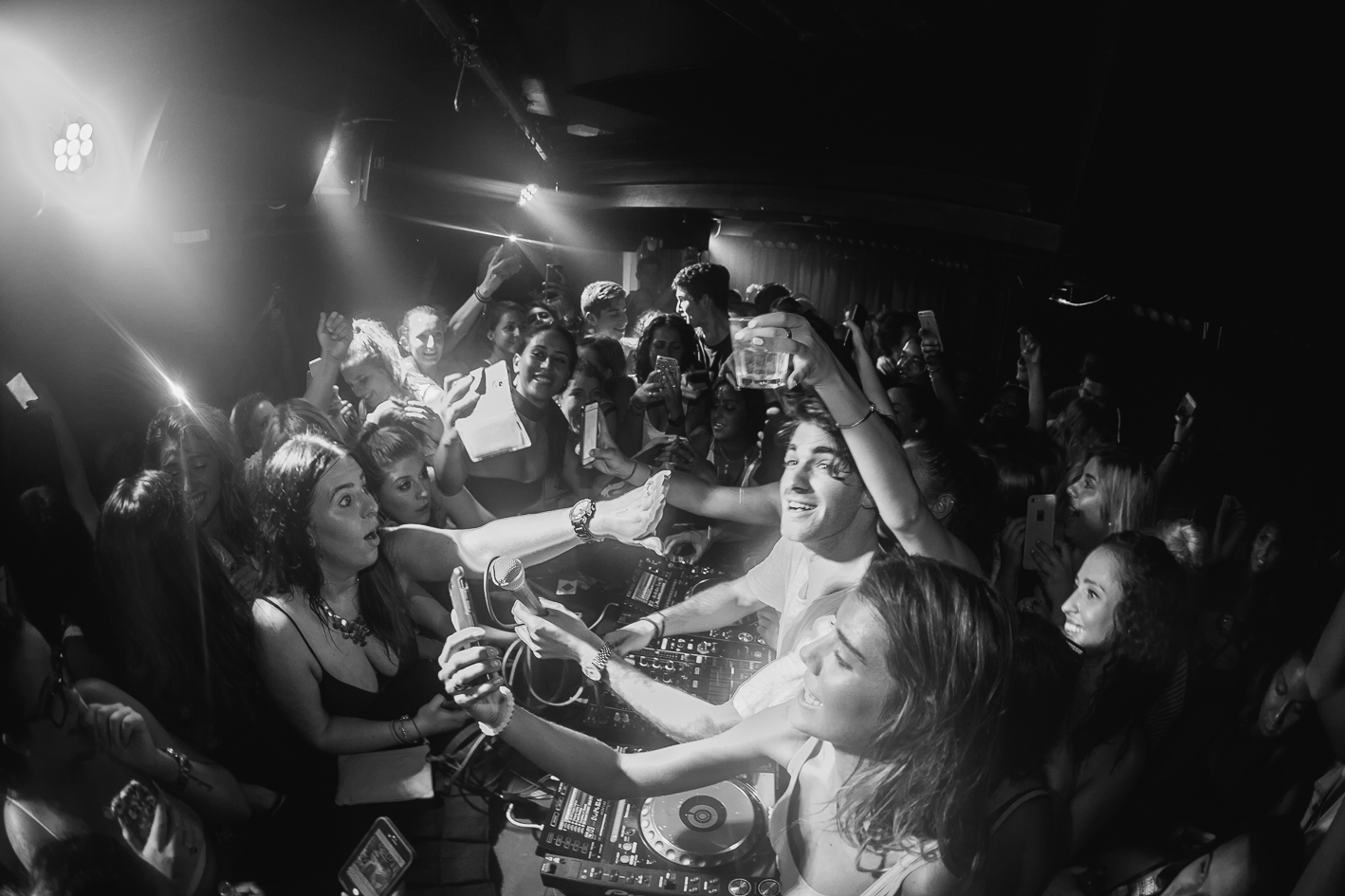 As we approach sundown, we dry ourselves off, eat some grilled octopus and seared scallops, and head over to The Chainsmokers ~secret~ show at Jam Gallery in Bondi Junction. Obviously The Chainsmokers' various social media accounts are poppin' because the ~secret~ show that was leaked a few hours earlier is filled to the absolute brim. Lots of screaming, lots of spilled drinks, and lots of selfies. The girl in front of the decks looks like she's seen the second coming of Jesus Christ.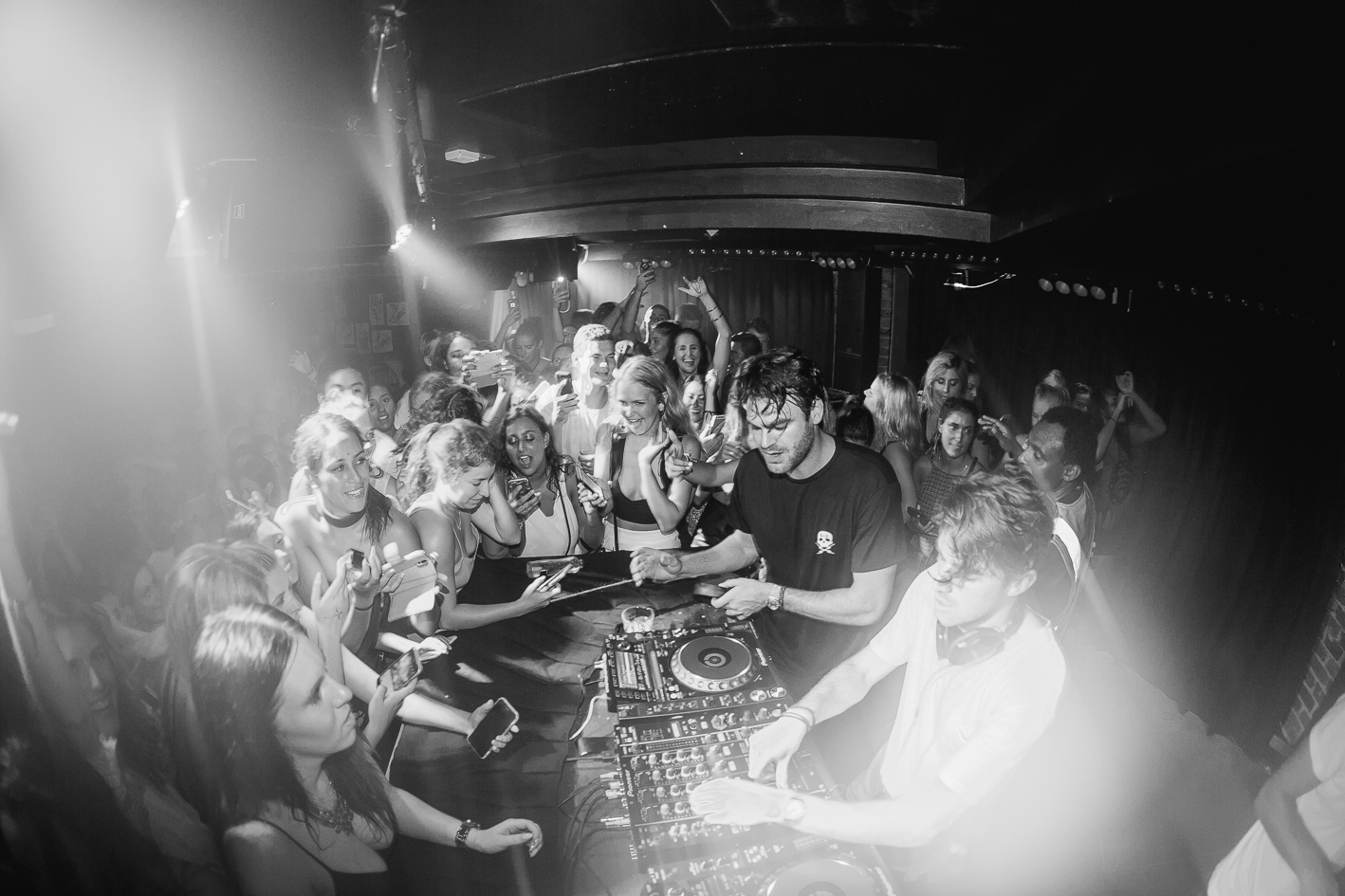 Eventually, the crowd gets so rowdy that the show is shut down after just a few songs. Not ones to let down their fans, The Chainsmokers then kicked onto The World Bar and played the remainder of the show there. If this is the sort of crowd that turns up to a promo tour, we can't wait for the real thing. We're expecting to see The Chainsmokers come back for a full-fledged run of dates soon. Shouts to Alex and Drew for the good times and great classic hits.