Chicago: The city that's been home to Michael Jordan, Kanye West, Hugh Hefner, Chief Keef & our recent visitors, Twin Peaks.
It's a long way from Chi-town to Sydney, but that's indicative of the great heights that Twin Peaks have reached in their seven-year career. Despite their dedication to riffs and rustic garage sensibilities, Twin Peaks also have a knack for churning out anthems laced with pop sensibilities – which shone brighter than ever on their 2016 album Down In Heaven.
On their first ever Australian tour, Twin Peaks embark on a short headline tour along Australia's East Coast. Arriving in Sydney on a Tuesday, we spend the day with the lads thanks to Budweiser – see how we spend the day with Twin Peaks below: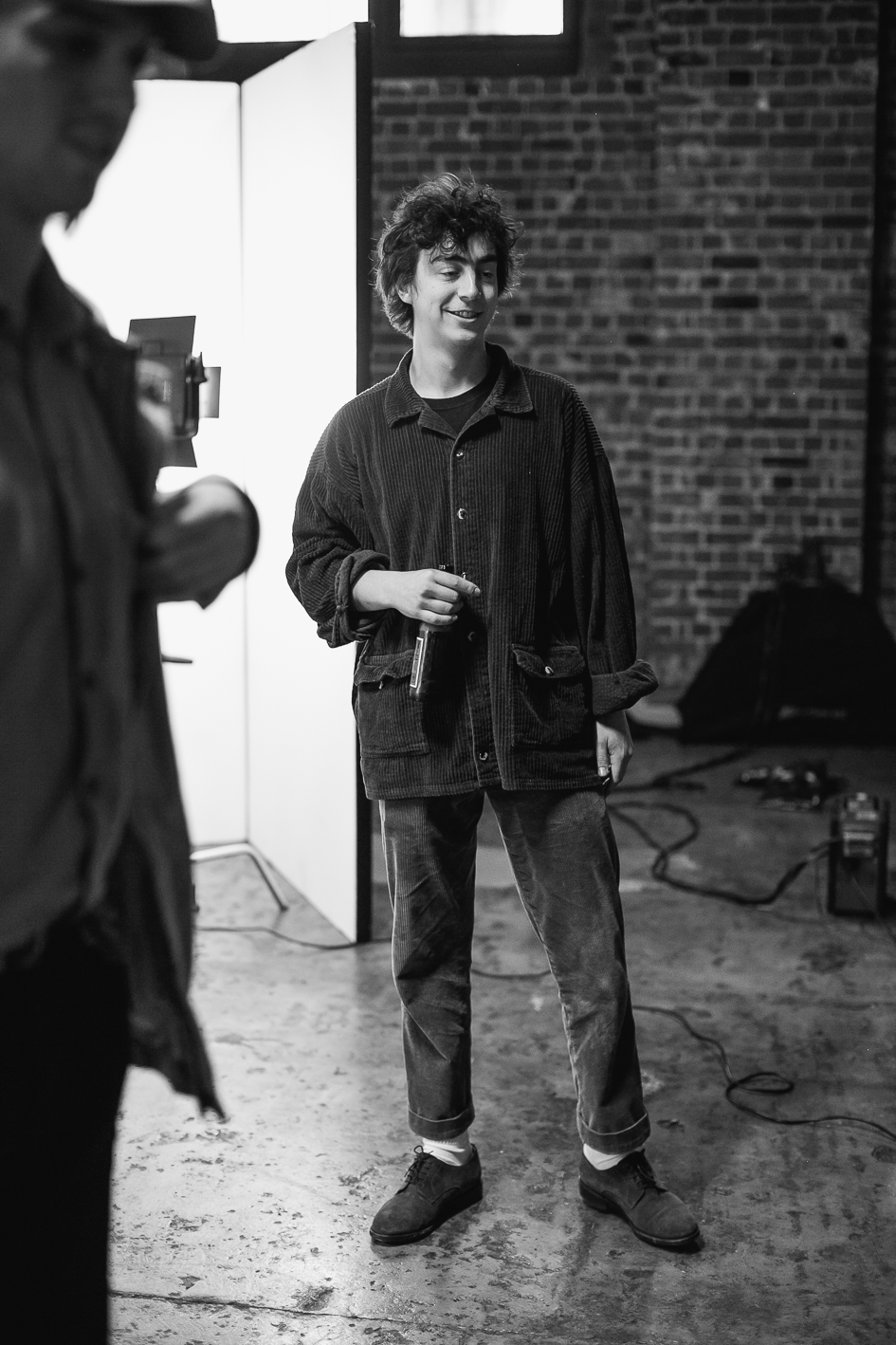 This is Clay. He plays in Twin Peaks. Here he is drinking a beer while wearing cuffed pants and a corduroy shirt that he picked up at an op shop in Sydney. This man really knows how to live!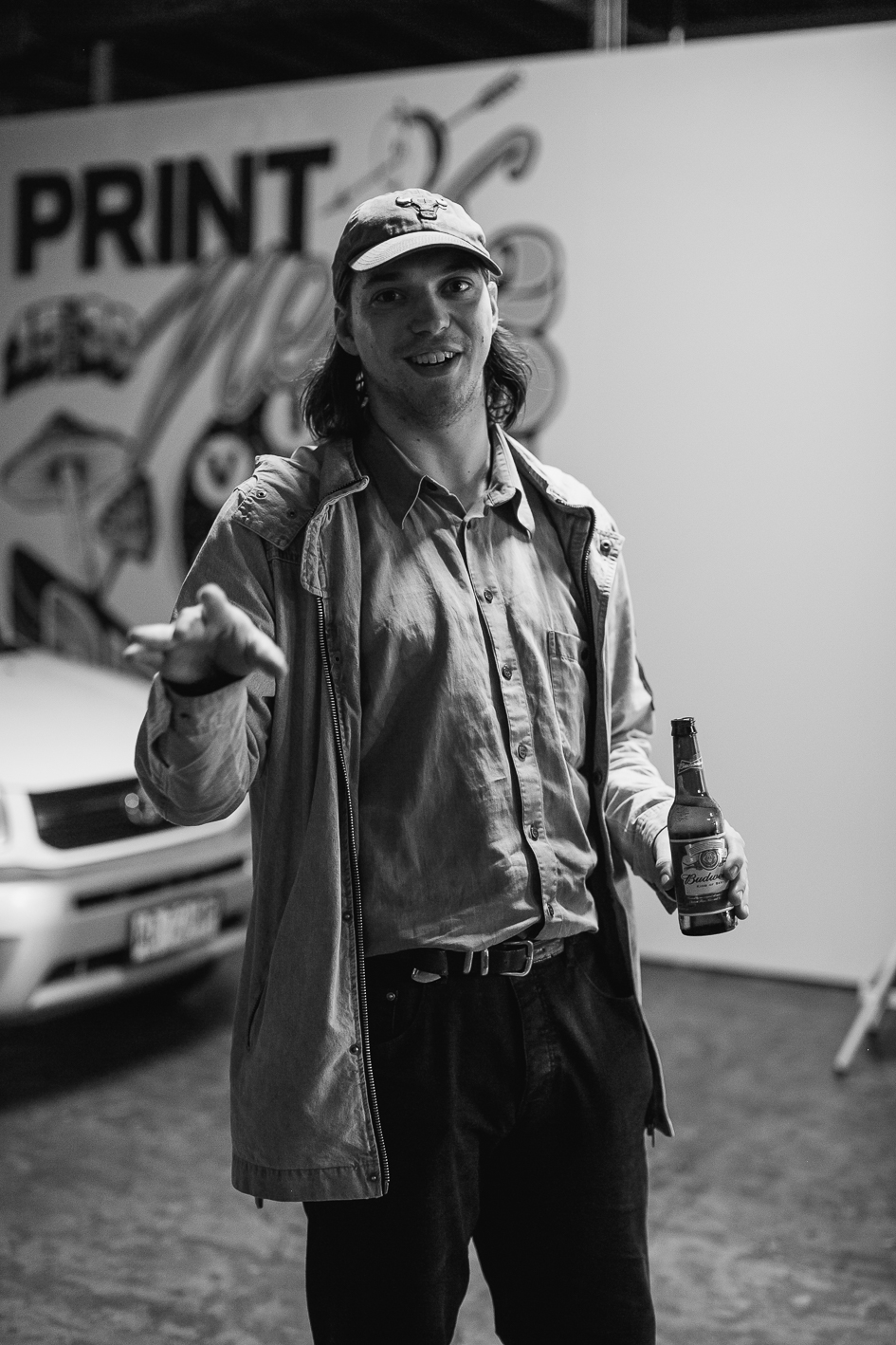 This is Cadien. He also plays in Twin Peaks and also likes to drink beers.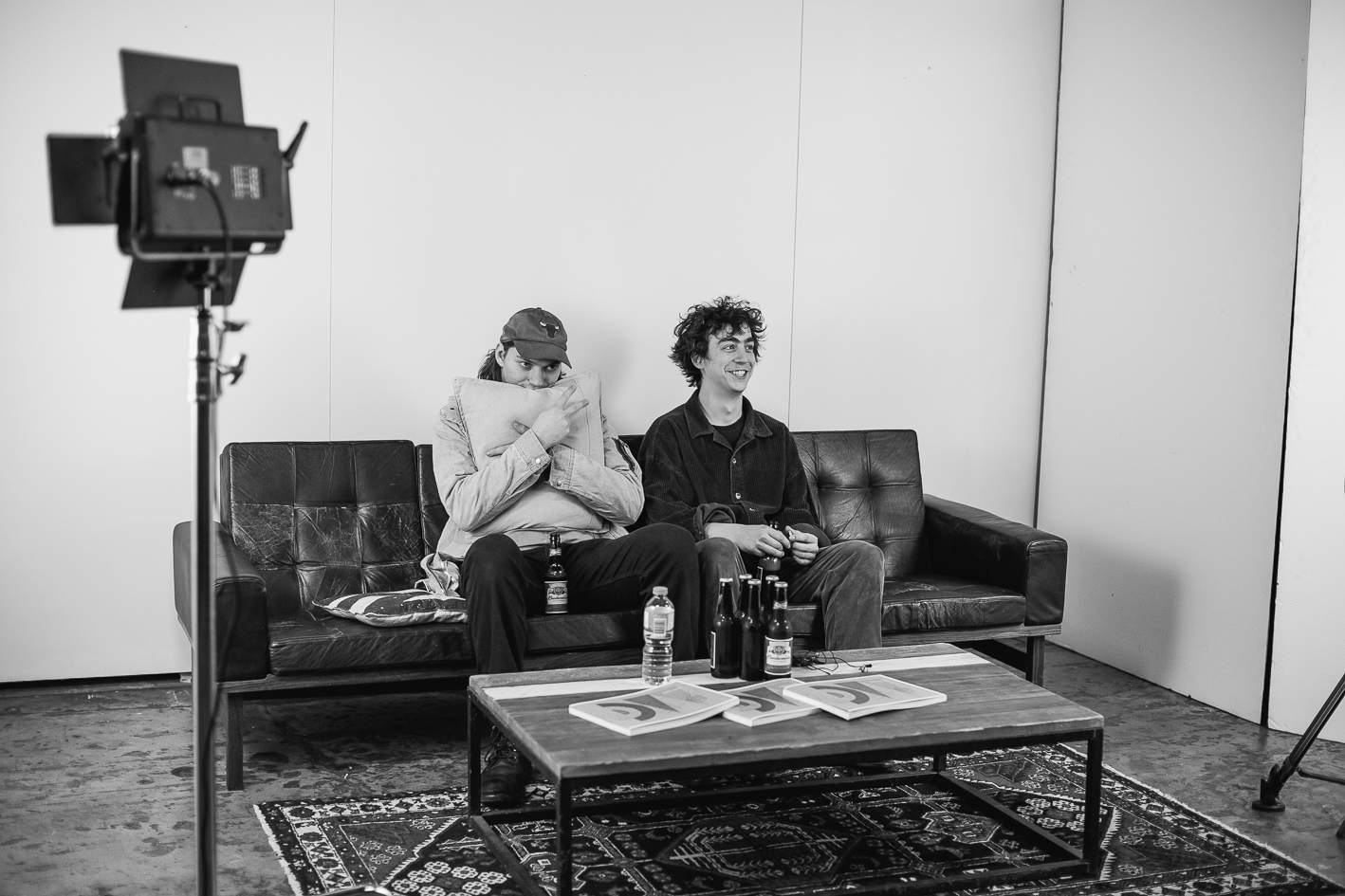 We head over to Monster Children headquarters where the lads have an interview to speak on behalf of the Twin Peaks conglomerate. Here they are hiding behind pillows and talking about Donald Trump and kicking people in the testicles.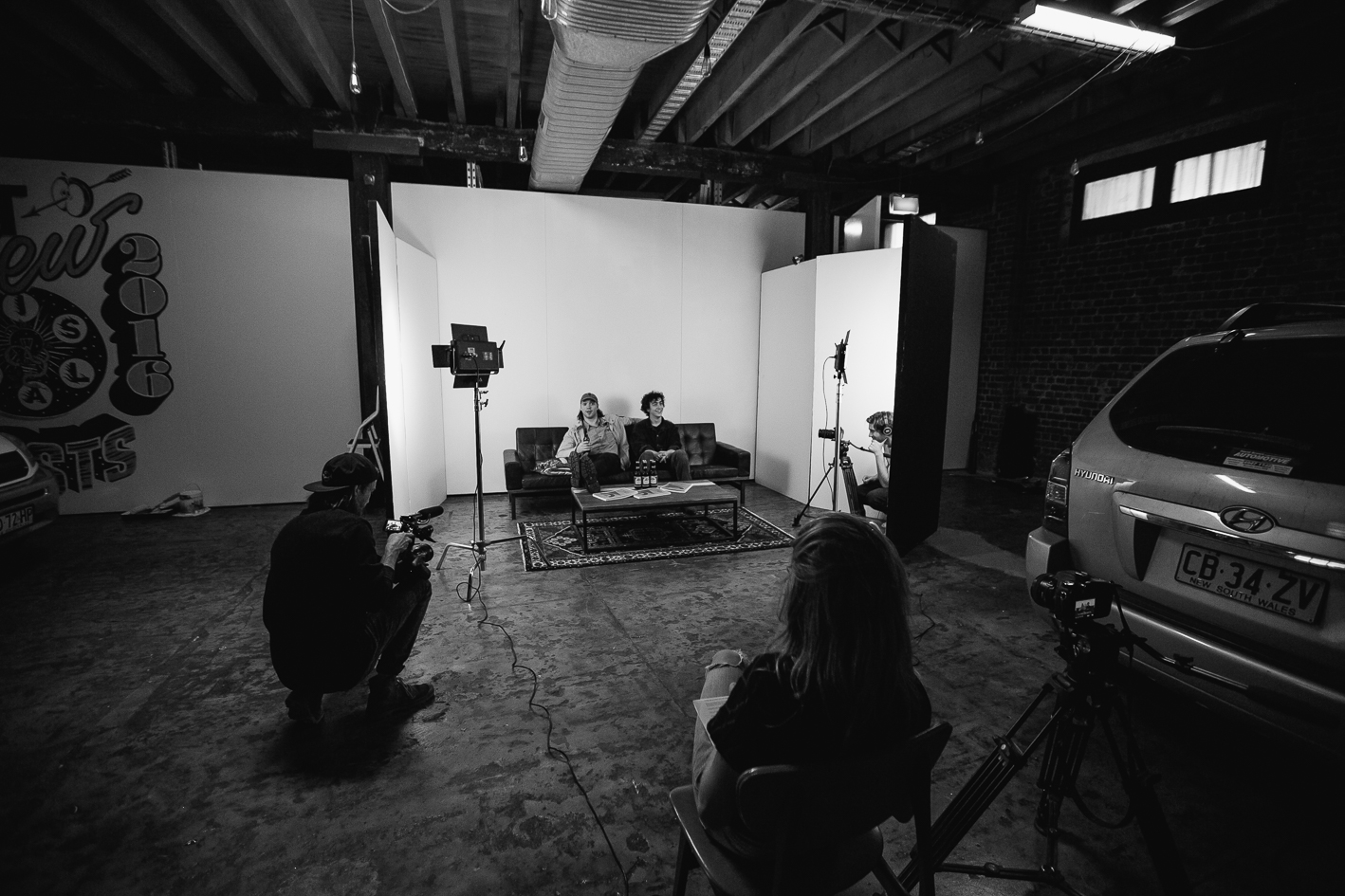 And action! Videographer Jay Grant getting all those crucial angles while simultaneously perfecting his squat game. Is there anything that this man can't do? #JayGrantForPresident
Feet up and free beers! What a vibe.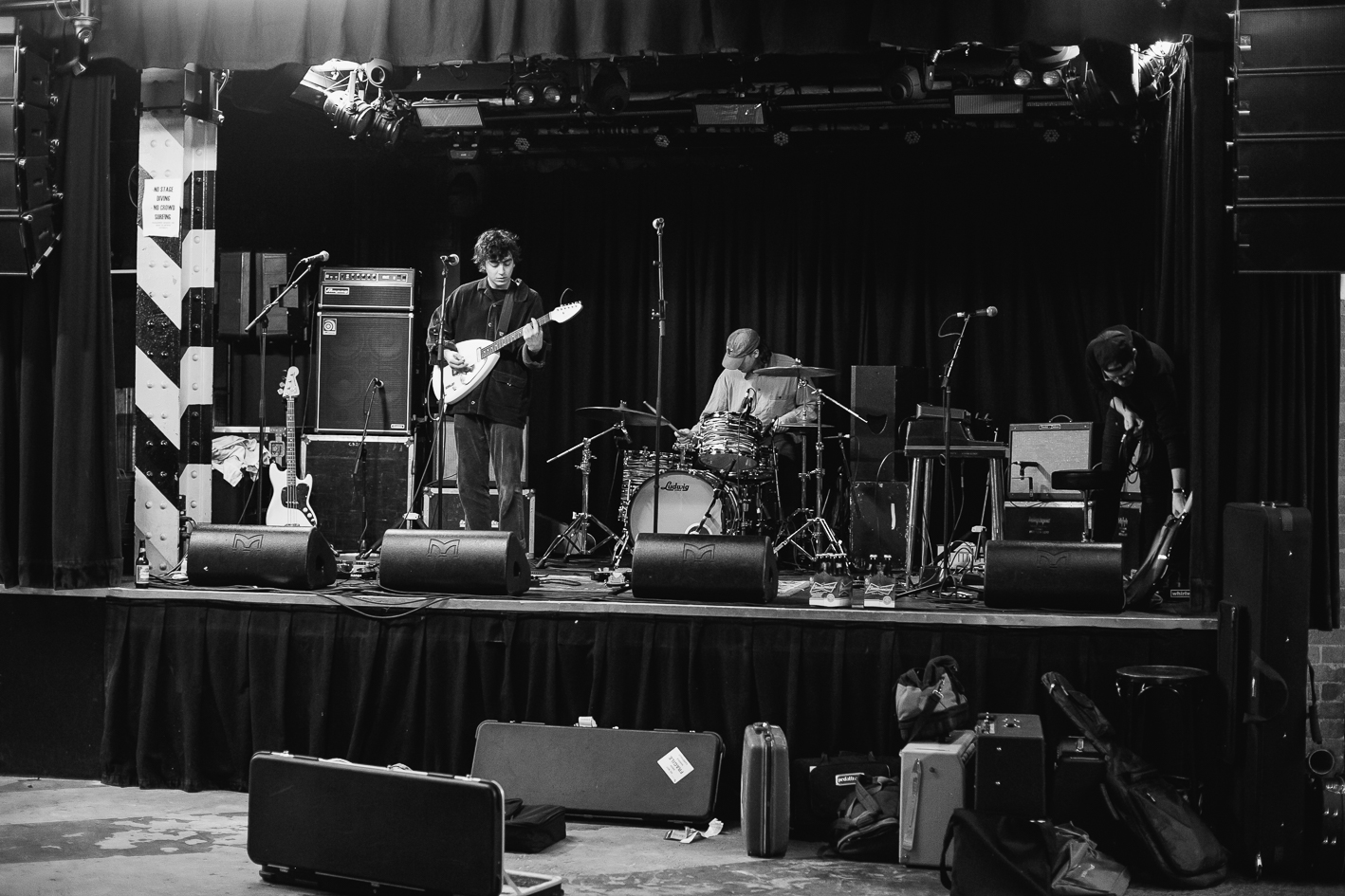 After wrapping up at MC, we head over to our spiritual home at Oxford Art Factory where the boys dabble in a little soundcheck.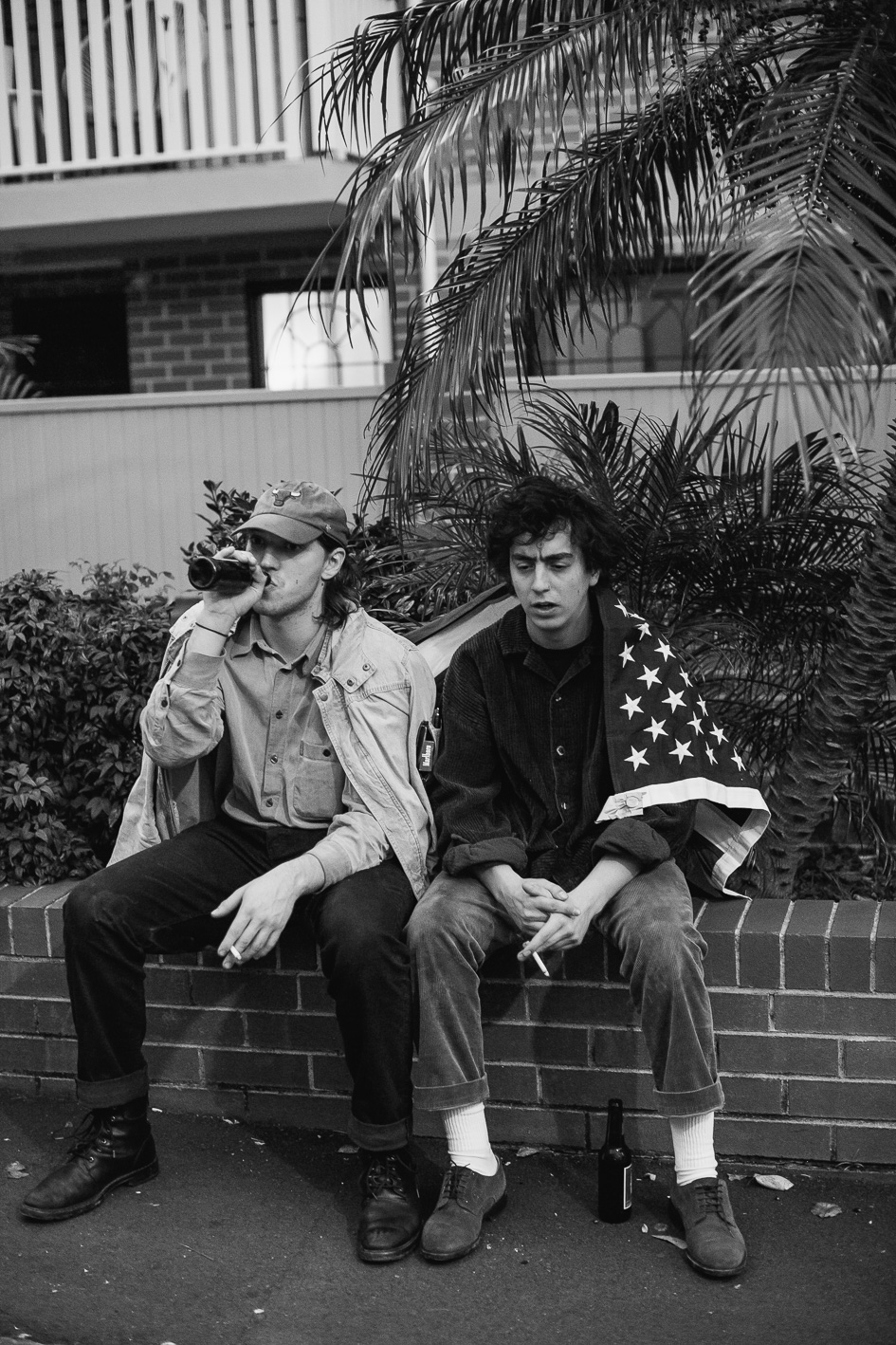 We then duck out back for a cheeky dart and an interview while draped in a denim jacket and a giant American flag. Stars and stripes forever, you motherfuckers!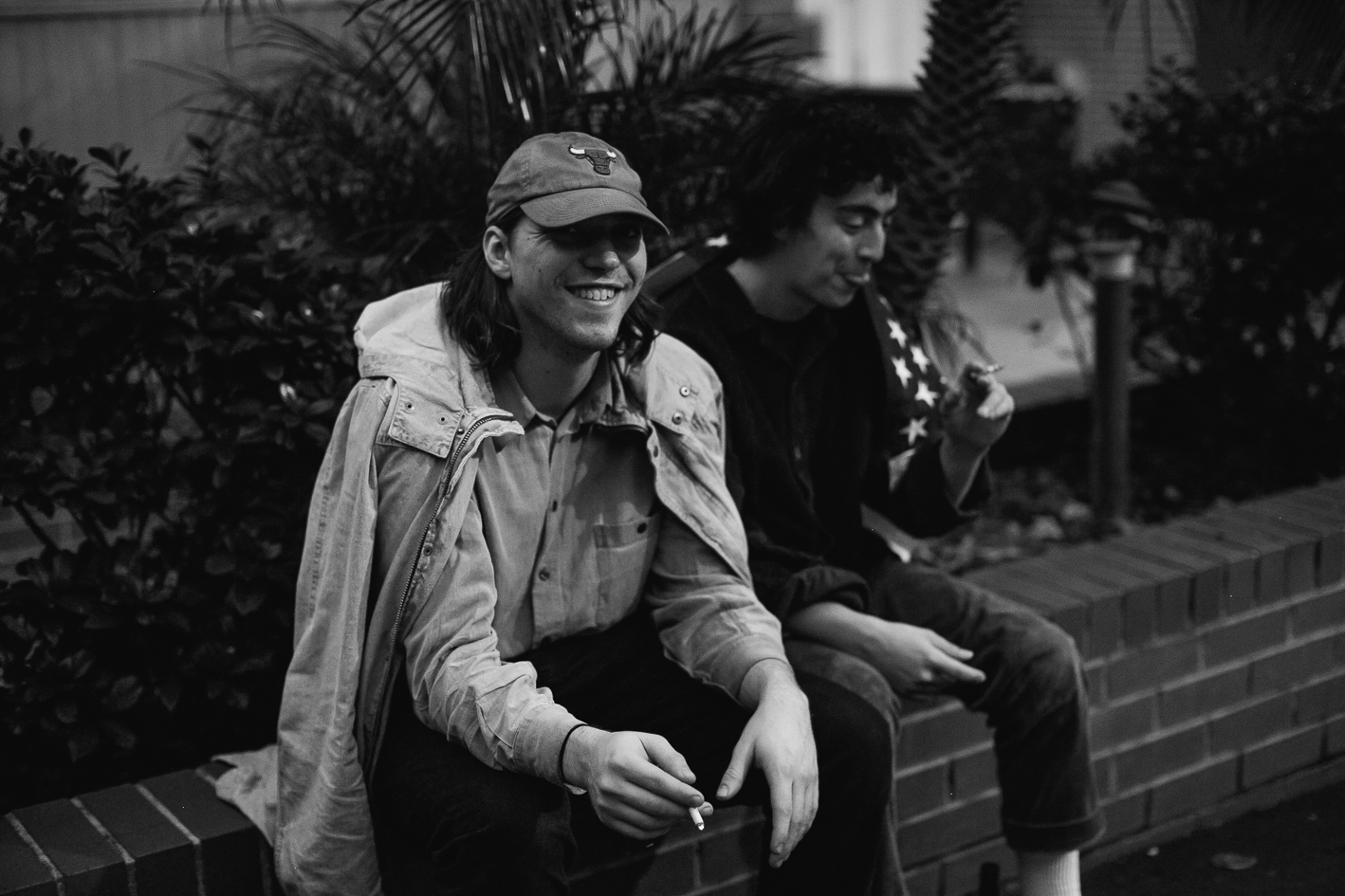 Here we have a little banter about Chicago, going to school with Chance The Rapper and the Sydney fine dining strip club that just happens to be named Twin Peeks.
Yes, I am that fuckwit who wears Adidas trackpants to work because I'm far too lazy and far too busy eating Coco Pops to get dressed in the morning. Formal work attire is my favourite!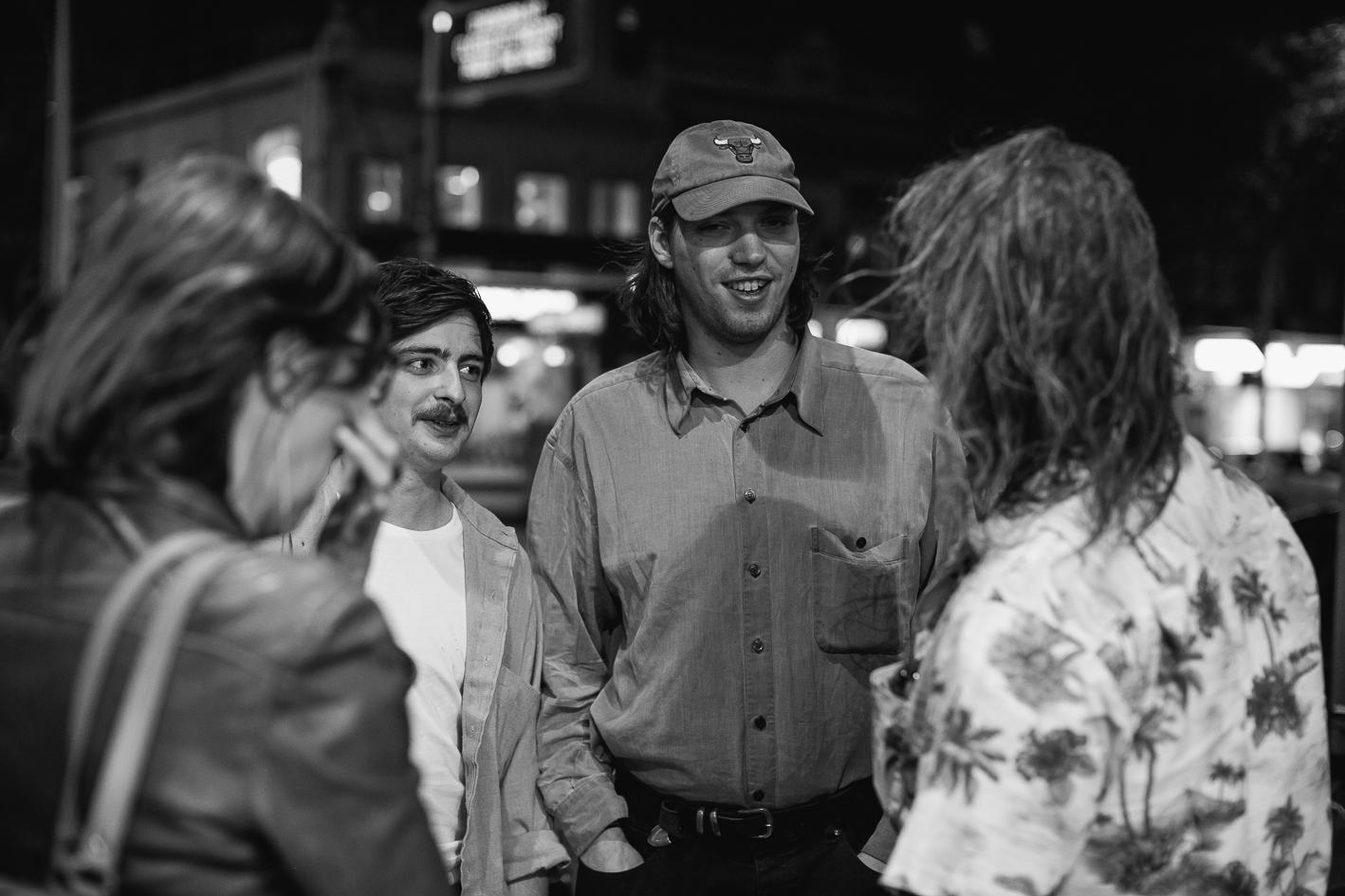 You know that tonight's gonna be rowdy because there's a Hawaiian shirt on the right hand side. Any time someone wears a garment with palm trees printed on it, the turn up is going to be very real and much alcohol will be drunk. #PartyAnimalAlert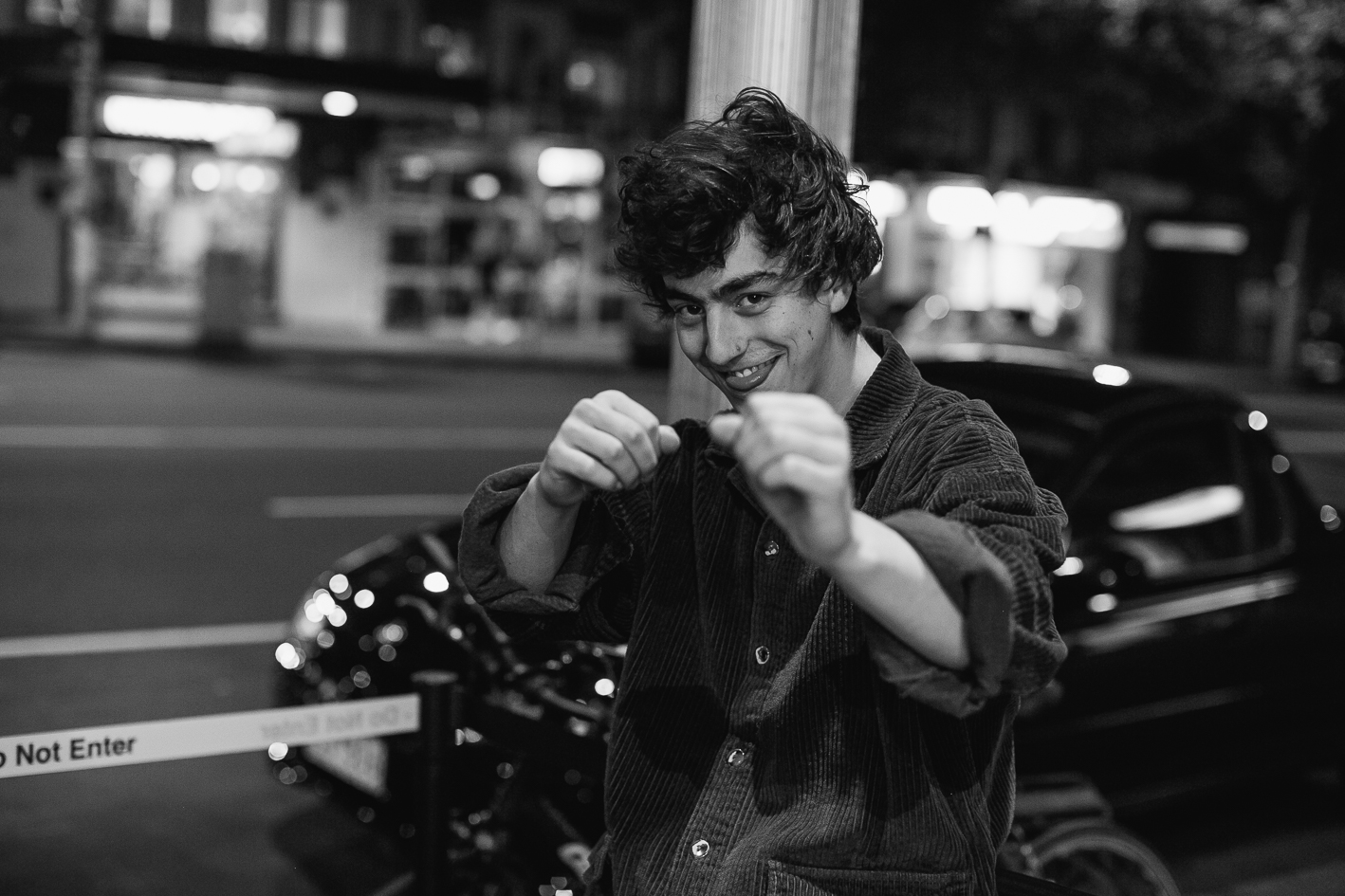 We head back to Oxford Art Factory before the show and spend our time perfecting UFC punch-on stances outside the venue for no reason whatsoever. #BruceBufferForPresident #AndStill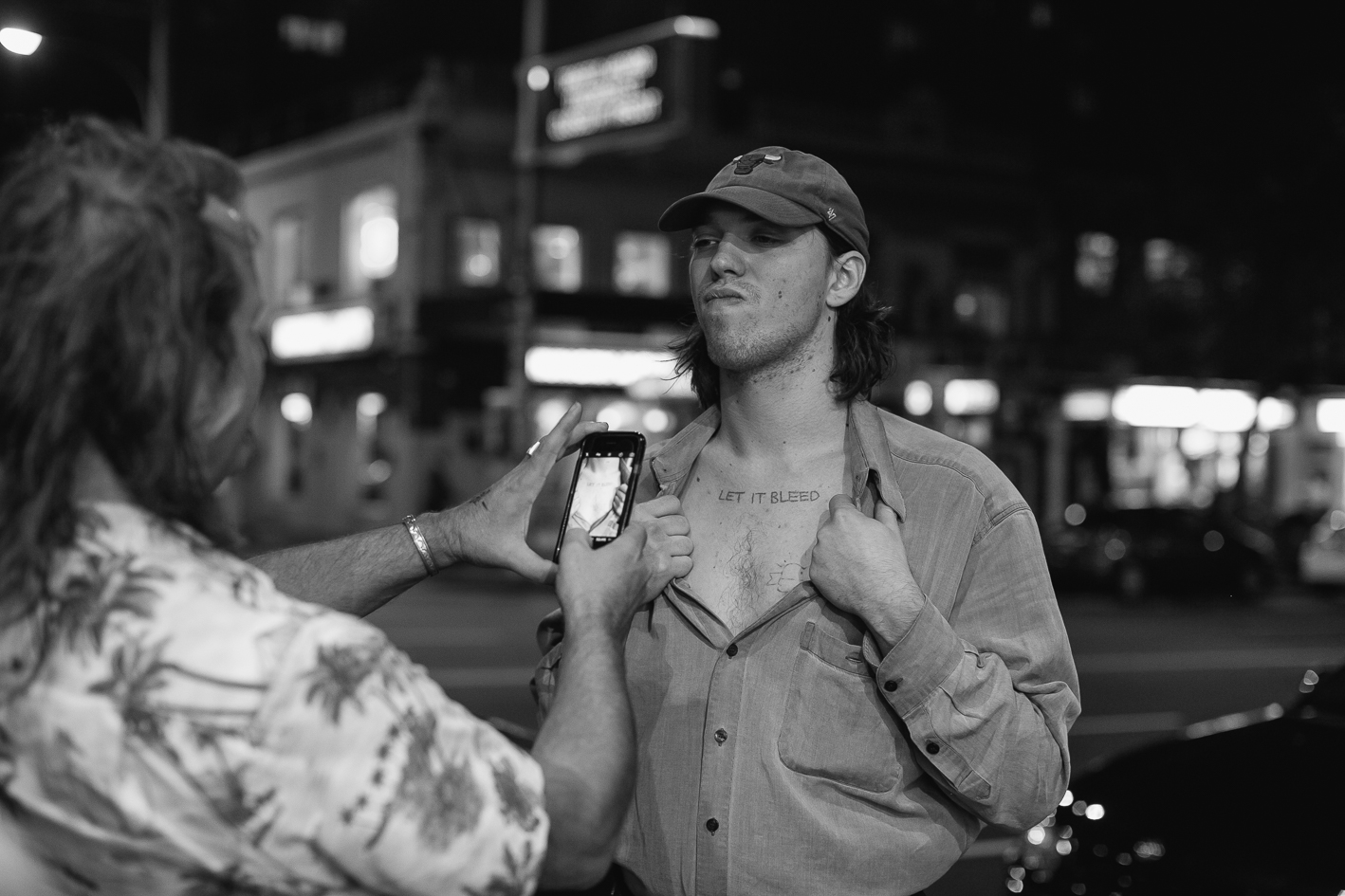 'Let It Bleed'. Probably the most DIY & OG tattoo we've seen since Sideshow Bob got 'Die Bart Die' tattooed on his chest.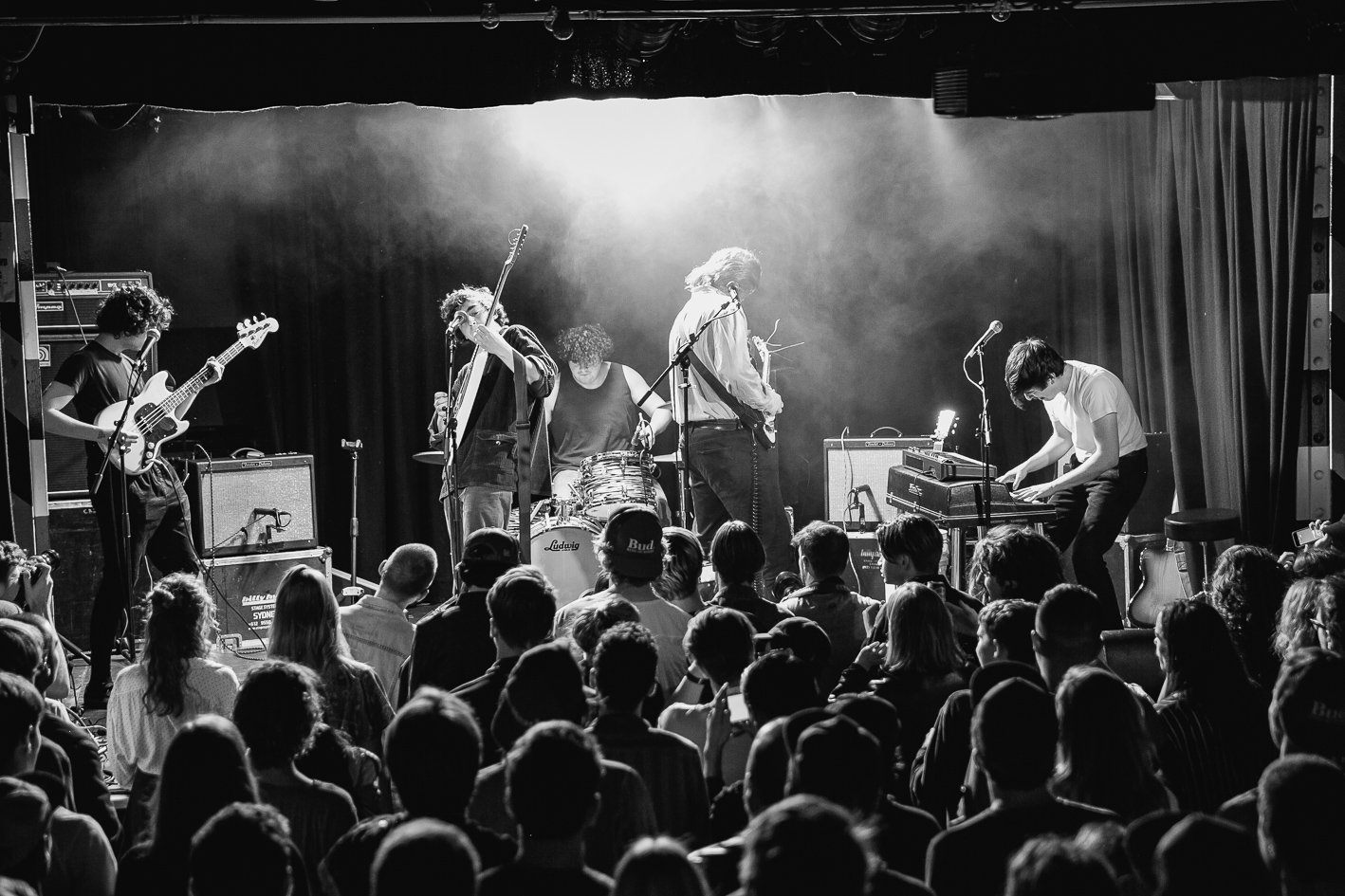 Showtime! The crowd pushes right up front and centre for Twin Peaks, and it isn't long before small yet joyous circle pits form for the band.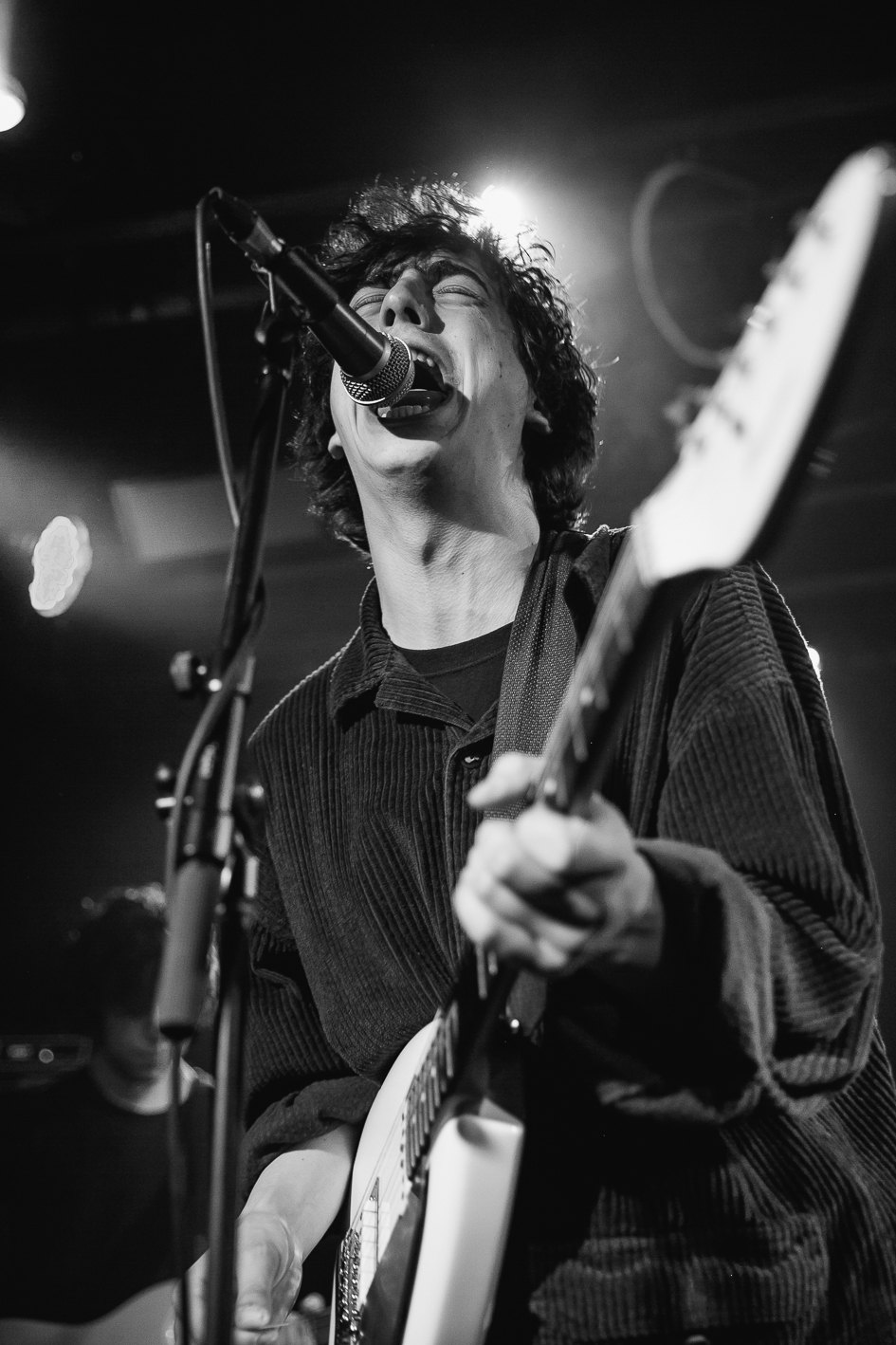 How's passionate do you feel about corduroy?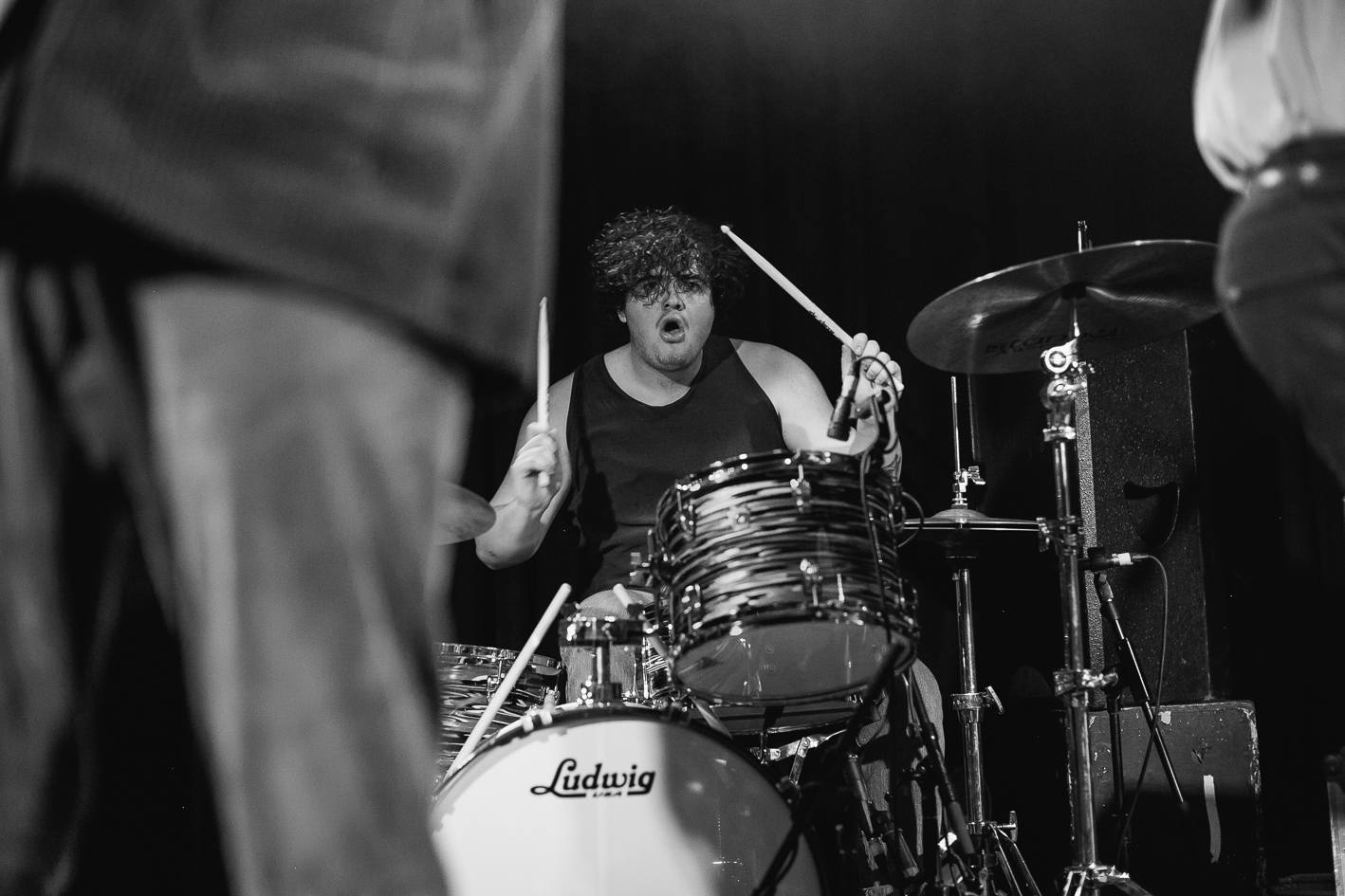 Connor on the sticks. When I have a child, I am going to name him Ludwig after this excellent drum kit.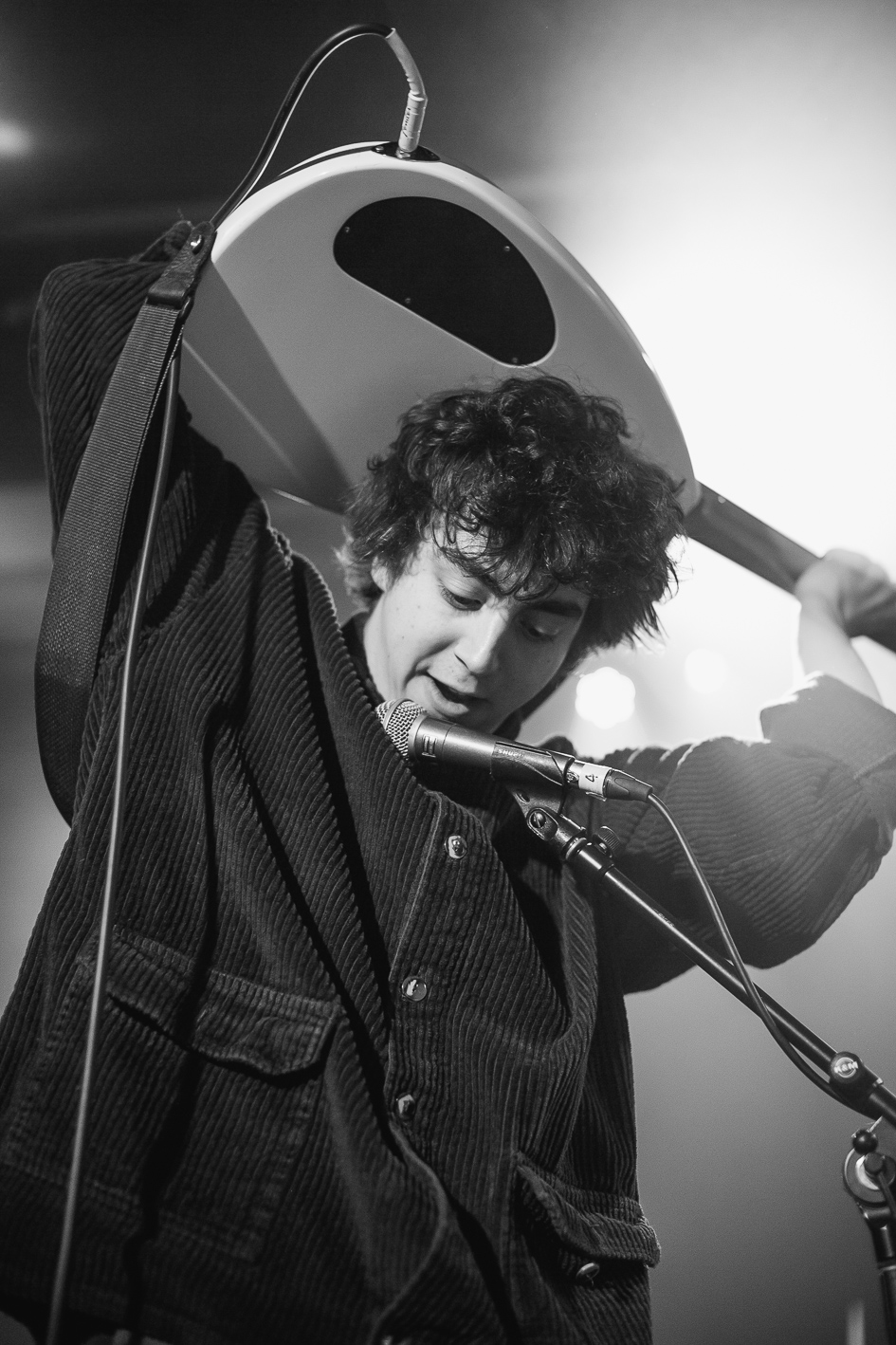 Above the head riffage is the only way to riff in 2016.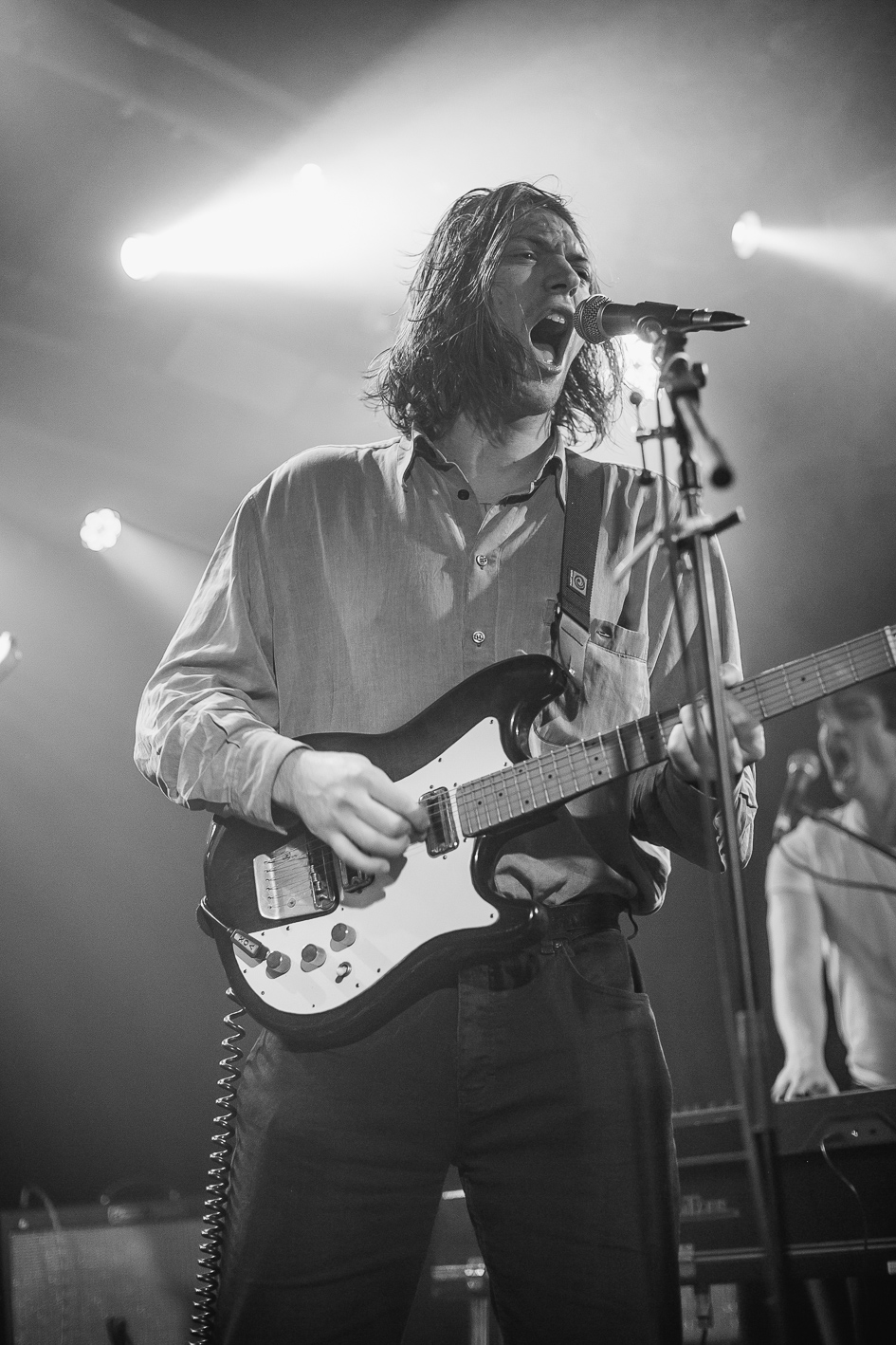 We're a fan of Cadien's vocals, but perhaps even more impressed by his ability to keep his shirt tucked in for the entire duration of the night.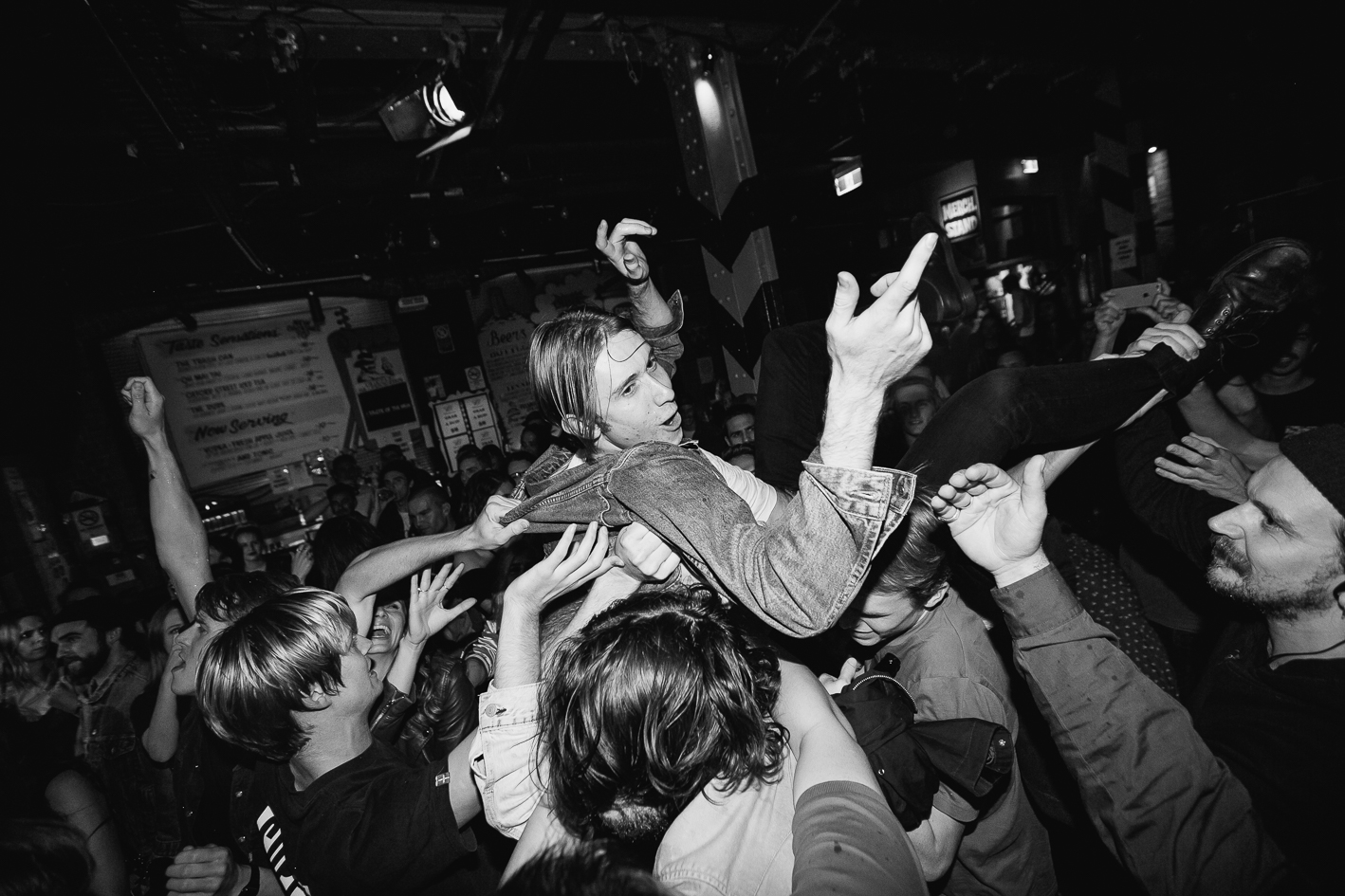 Despite the signs warning against such rambunctious behaviour, there's a couple of crowd surfing moments as the crowd turns up on a Tuesday. How good is casually lying on a pile of standing humans and giving approximately zero fucks?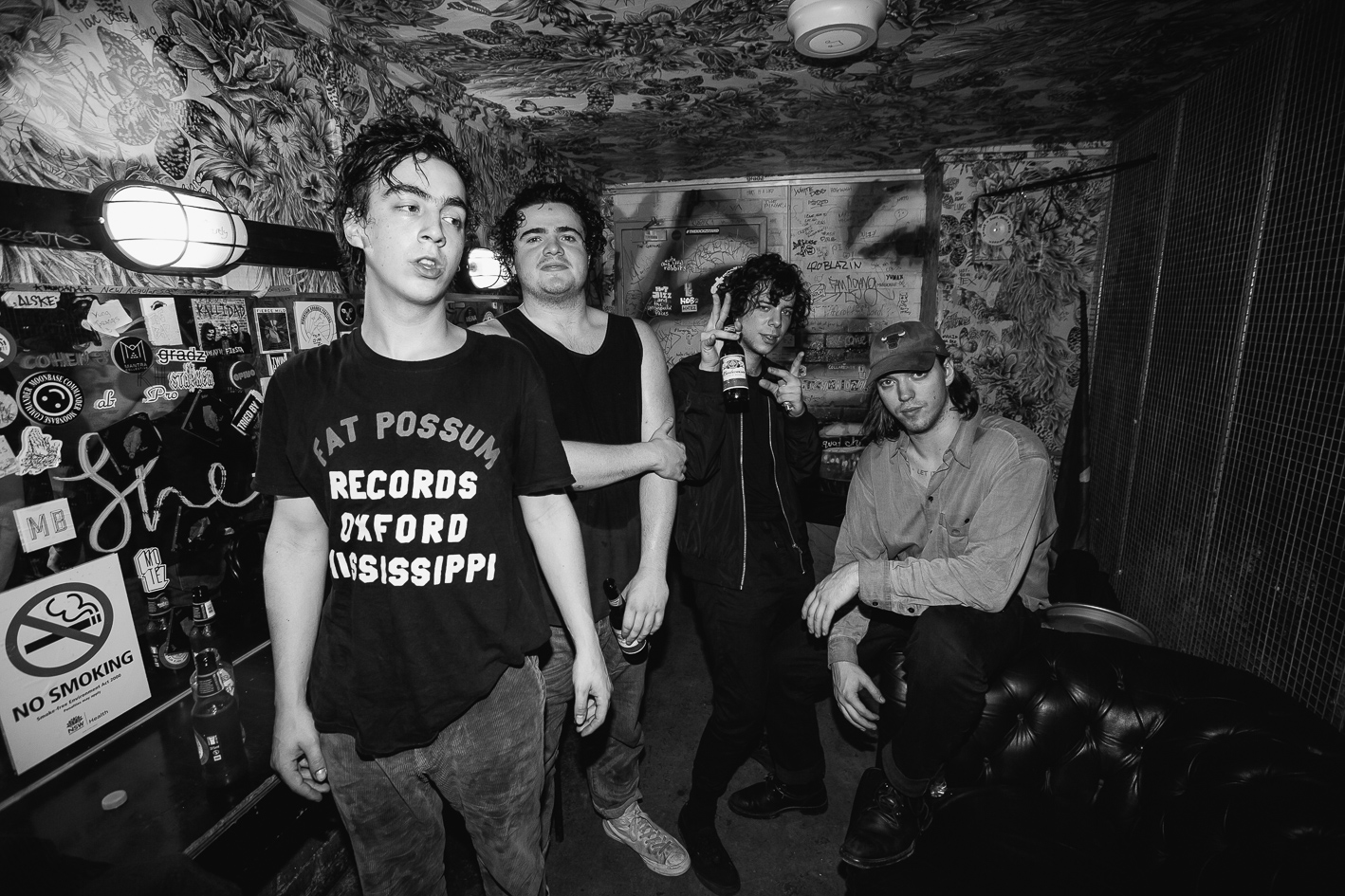 And that's a wrap! Shouts to Twin Peaks for the tunes and quality banter and cheers to Budweiser for the beers. Expect these lads to return to Australia soon for an even bigger party.