It's been over a year since Chris Emerson took the What So Not project into solo territory, nurturing it into his own bass-heavy powerhouse project – and he hasn't looked back since.
Chris has spent the past few months touring overseas and flying the Australian electronica flag at events as large as Coachella, while also releasing original collaborations with the likes of Baauer and dropping that RÜFÜS remix that's oh so smooth yet tastefully heavy. Now, he returns Down Under to tick another one off the bucket list: A huge tour with Fool's Gold head honcho A-Trak. We would be here all day if we were to list all of A-Trak's accolades – whether that's in hip-hop, dance or successfully bridging the two worlds together.
We trekked across the whole country with Chris and A-Trak as they delivered set after set of bangers from the glory years of electro to modern Atlanta rap – and we're still exhausted from the whole trip. Here's a visual diary of all the stops, starting in Sydney and winding up in sunny Brisvegas: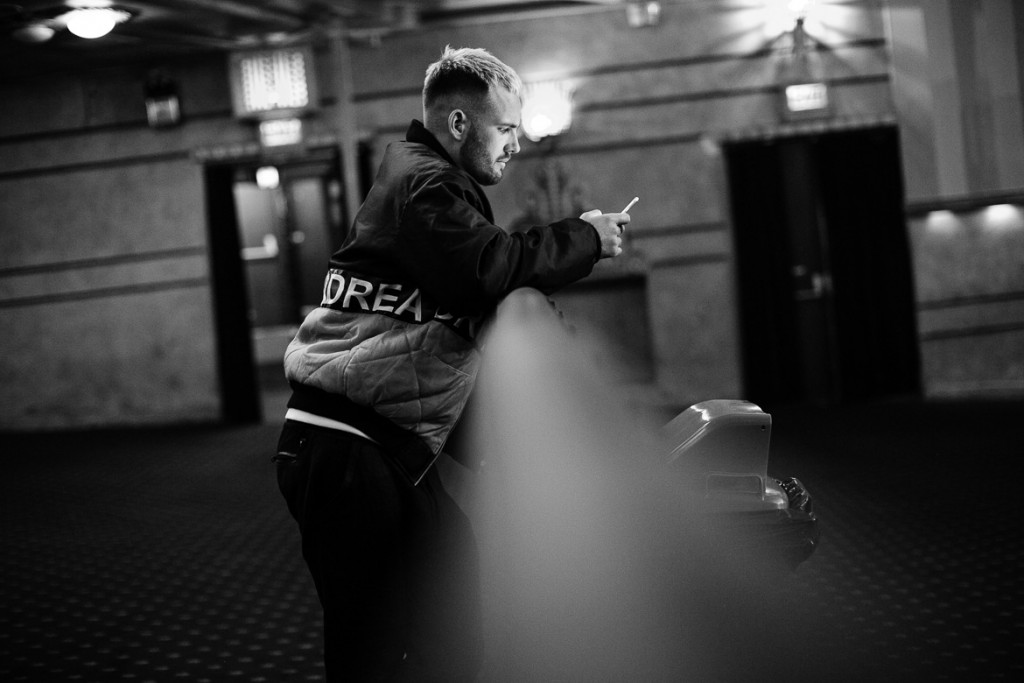 We meet up with Chris at The Enmore Theatre for soundcheck, the first time we've seen him since his extensive international escapades which included a top secret set at Coachella. Here he is on the dancefloor, a changed man: Leaning against the barrier in the front row of his own show and sending a pensive text message. #WHATSONOTINCEPTION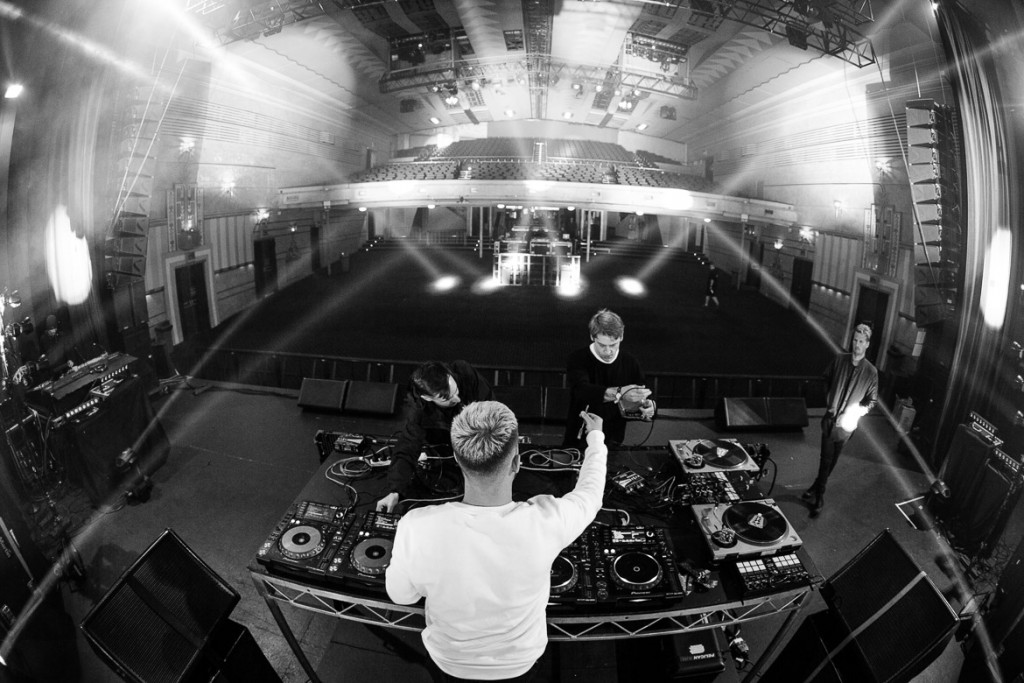 The calm before the ~EDM~ storm. An empty Enmore Theatre which will soon be filled with lots of sweat and bass music.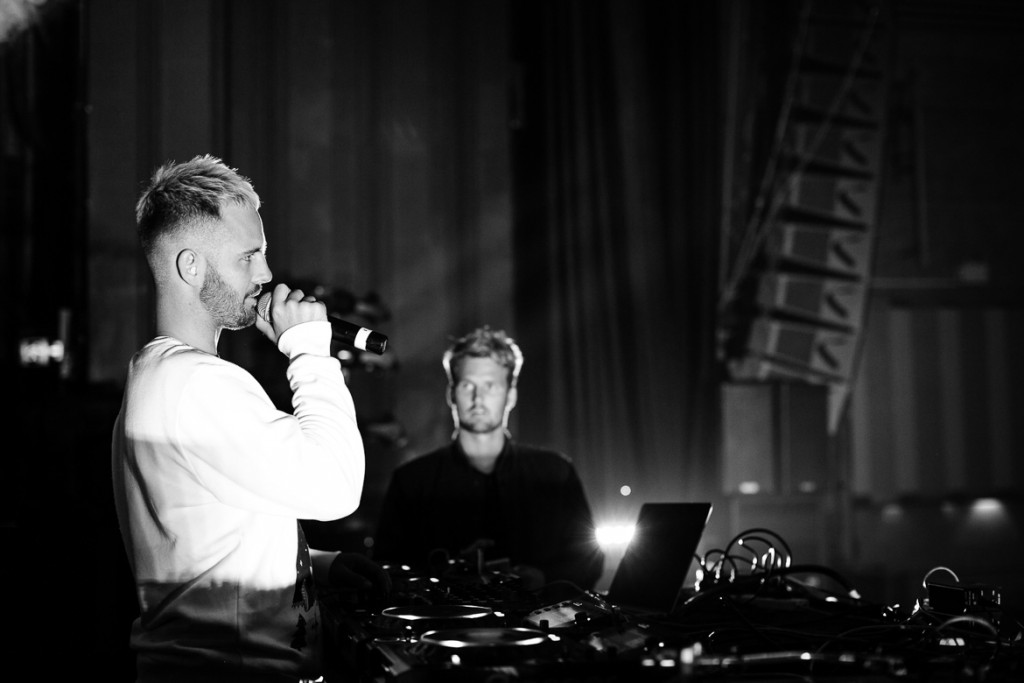 Chris powers through soundcheck with the help of his brother Luke. I think we can all agree that this is the most powerful brother duo since Andrew & Matthew Johns played as a halves combination in the 1997 ARL grand final, where they led the Newcastle Knights to a narrow victory against the Manly Sea Eagles. The score was 22-16 and the crowd was roaring.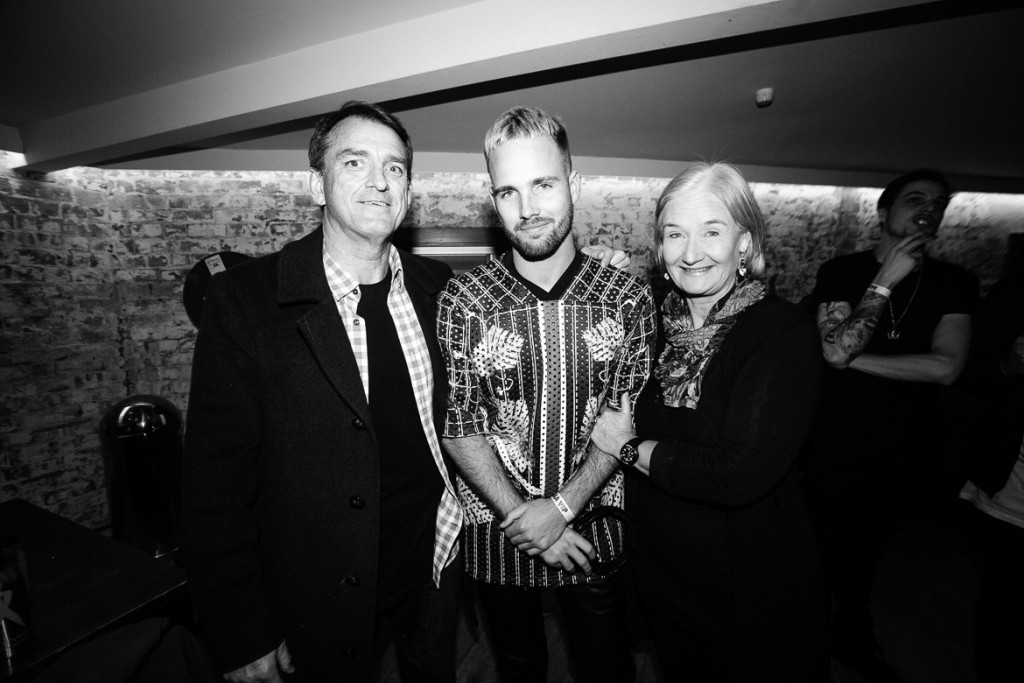 But it's not only Luke that's present, the whole damn familial squadron is in the house. Chris' proud mother and father have come to witness the show, and Chris tells us that apparently they get stopped in the street and recognised as the cool parents who crowd surf at What So Not shows. Can we talk about parental aspirations for a second? This is as good as it gets.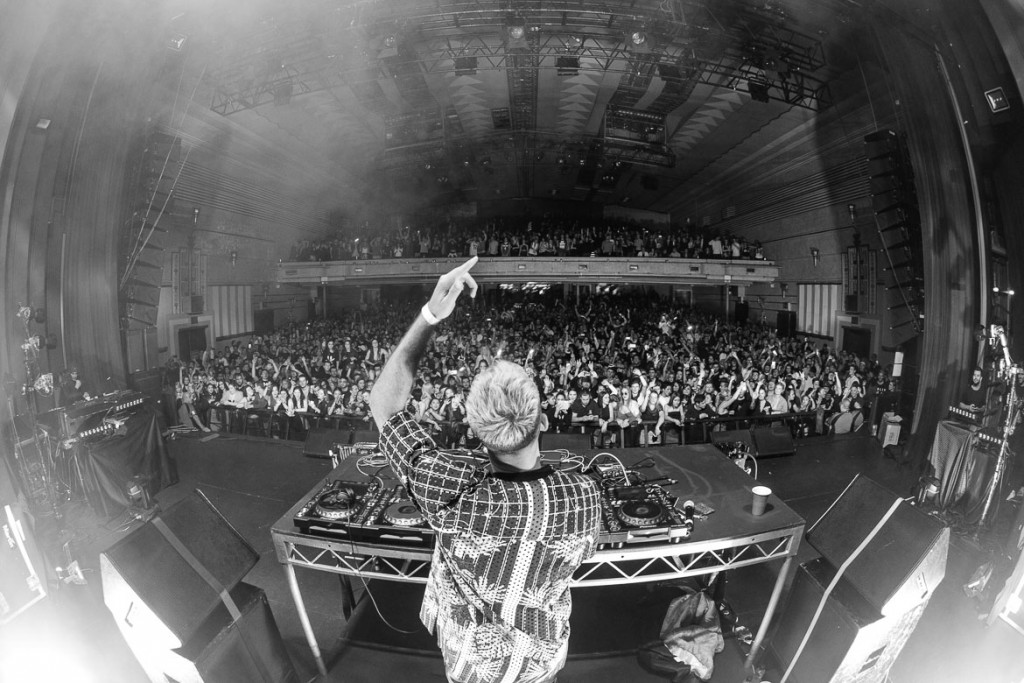 Yeah, The Enmore Theatre is kind of full now. This is certainly a homecoming party for the ages, and a fitting celebration considering Chris' accomplishments over in the States. When I came home from America, I took a $45 cab home and sat by myself to watch Millionaire Hotseat.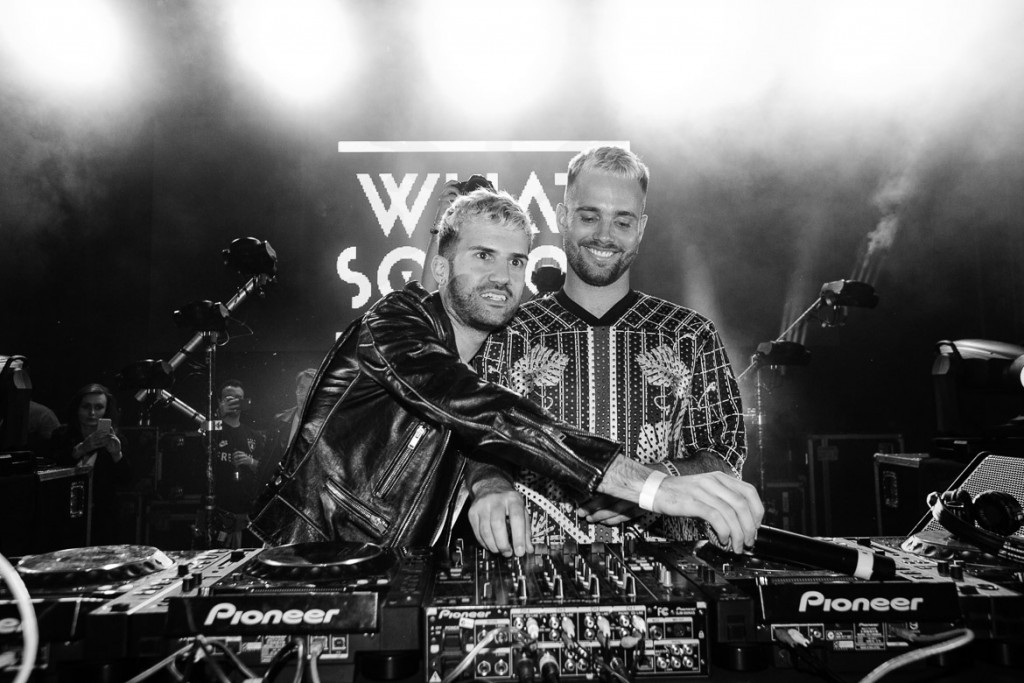 The legendary A-Trak jumping in for a cheeky B2B set. This guy has been the tour DJ for Kanye West, thrown a collaboration party with Ruff Ryders, thrown another collaboration party with Coke Boys and has a production credit on 'Champions' alongside Lex Luger with a verse from Gucci Mane. Need we say more? A-Trak has lived approximately 27256 lives since he was born.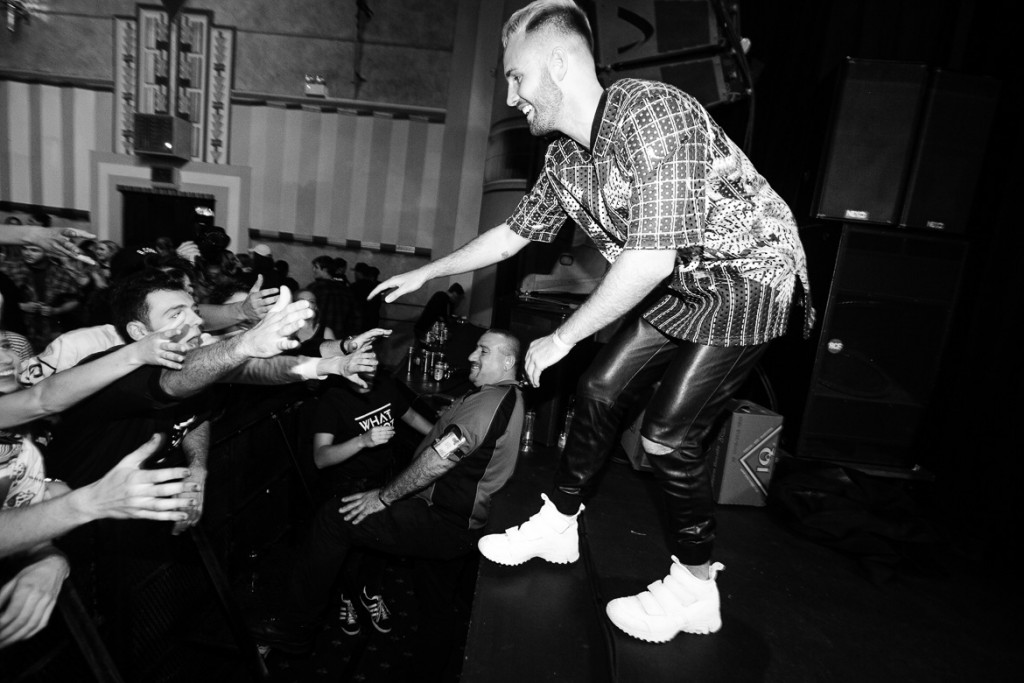 It takes a special man to wear leather pants with knee slits and white boots. Chris is one of those men, reaching ever-closer to that high-five.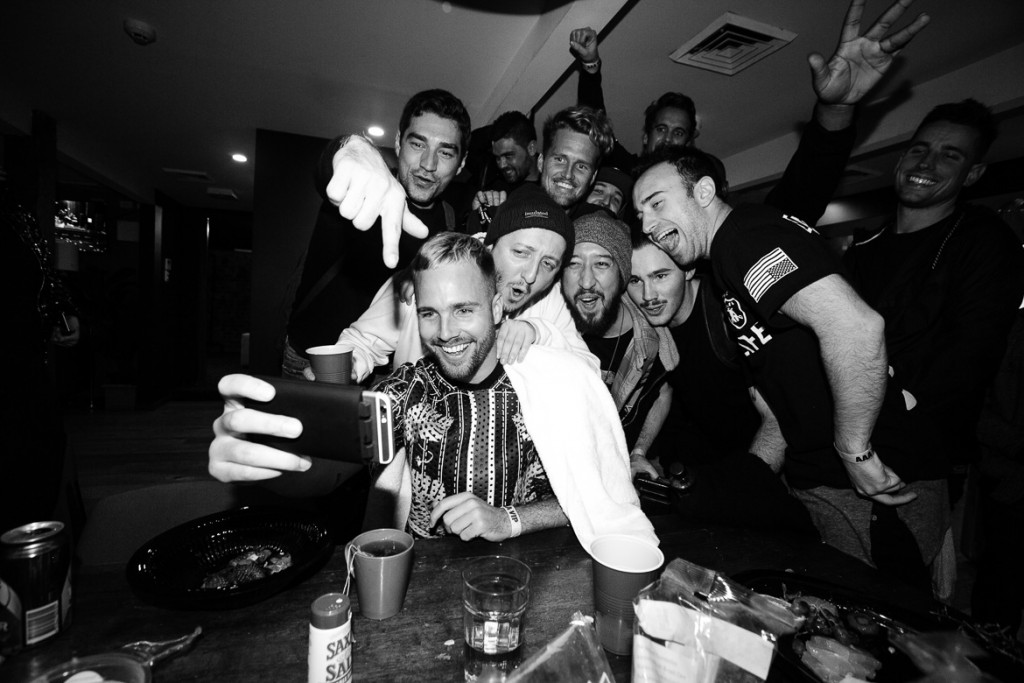 This is like the Australian version of Ellen DeGeneres' record-breaking selfie from the 2014 Oscars, except that this is way better because Elijah Scadden is in the cut with his cheeky moustache. #ELIJAHFORPM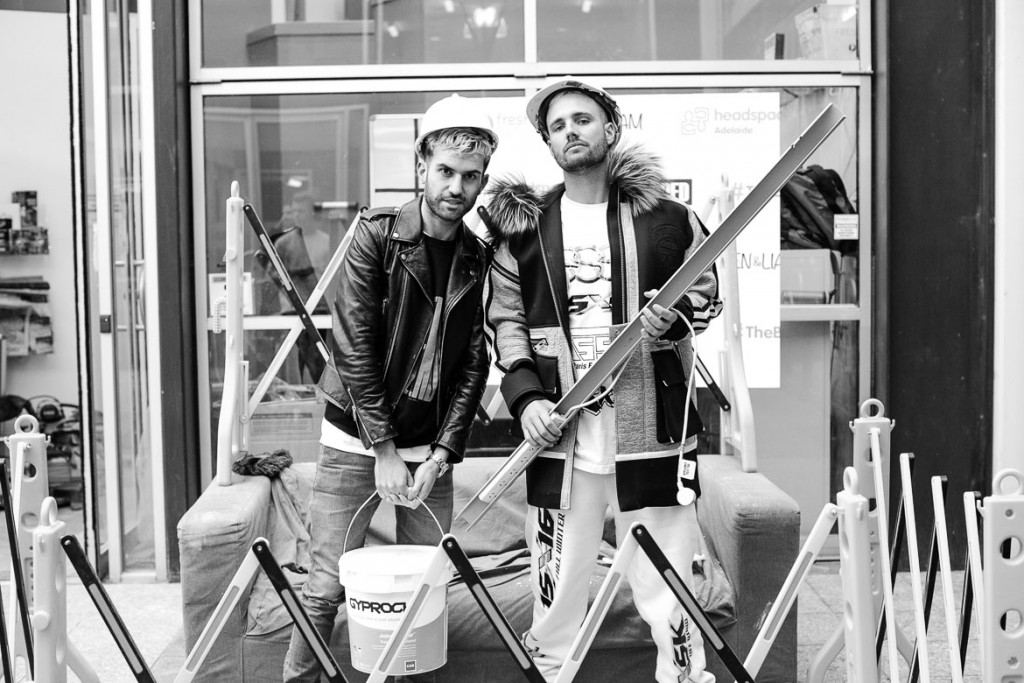 Next up, we're off to Adelaide and decide to dress up in tradie gear for some reason. Almost instantly, Chris & A-Trak go on a smoko, grow mullets and discuss how they're going to remix 'Highway To Hell' into the biggest festival anthem of 2016. #TradiesGetTheLadies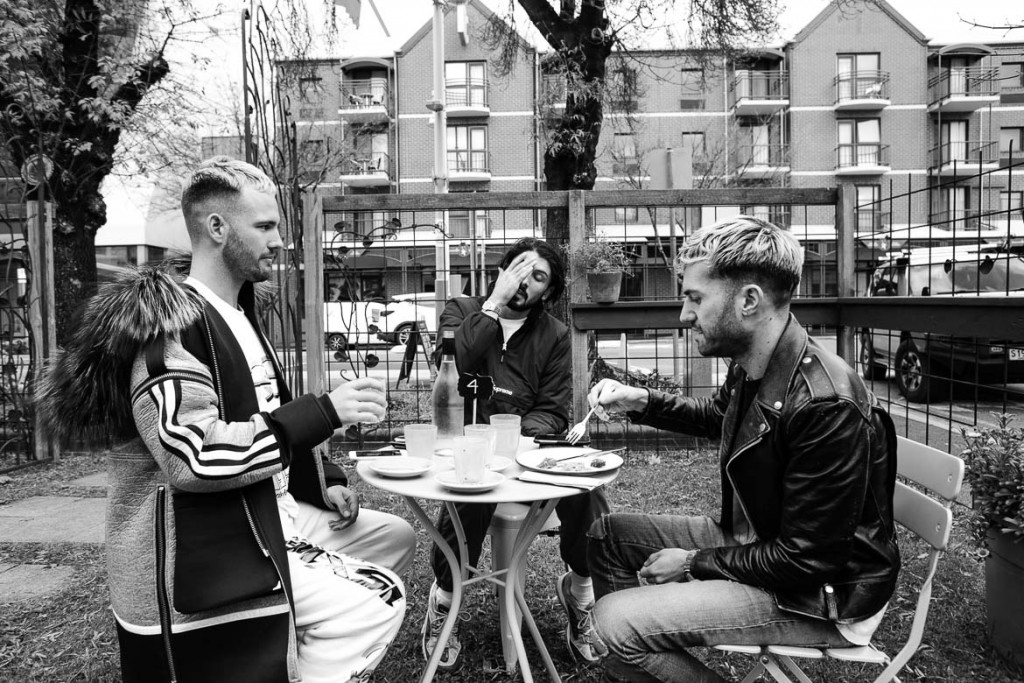 We go to this cafe called Peter Rabbit which has sparkling water on tap. Technology is doing some fucking amazing things nowadays. Shouts to Peter Rabbit for the delicious haloumi, whoever you are.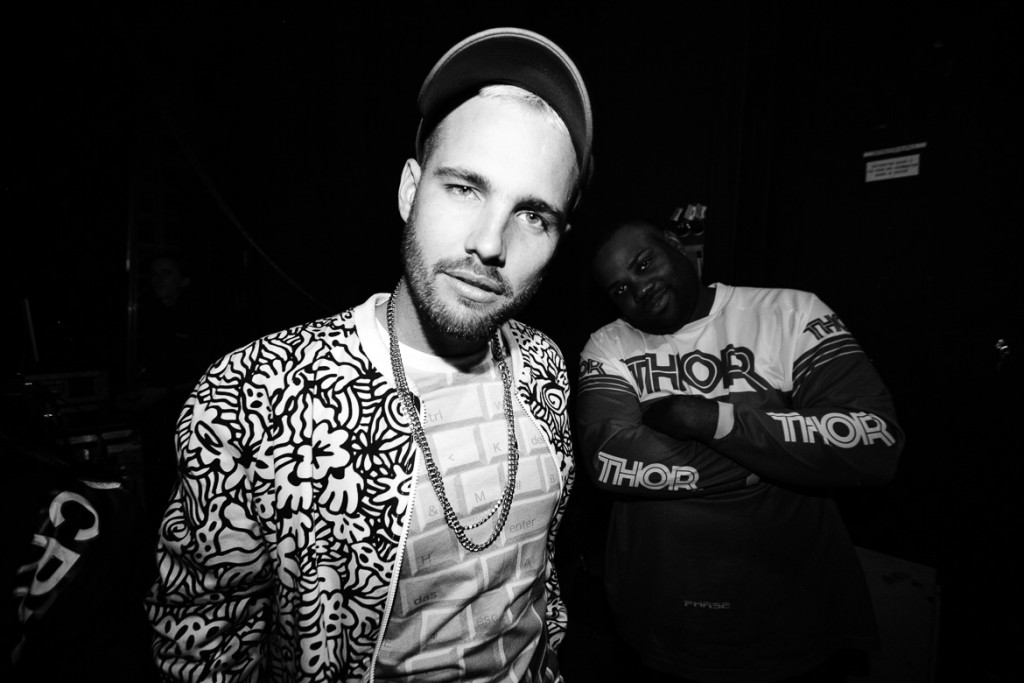 Chris tries on some bling from James Earl, which really goes well with his shirt featuring a giant keyboard. Never not online and forever scrolling. James also happens to be donning a THOR crewneck that made us remember how much of a sickunt Chris Hemsworth is.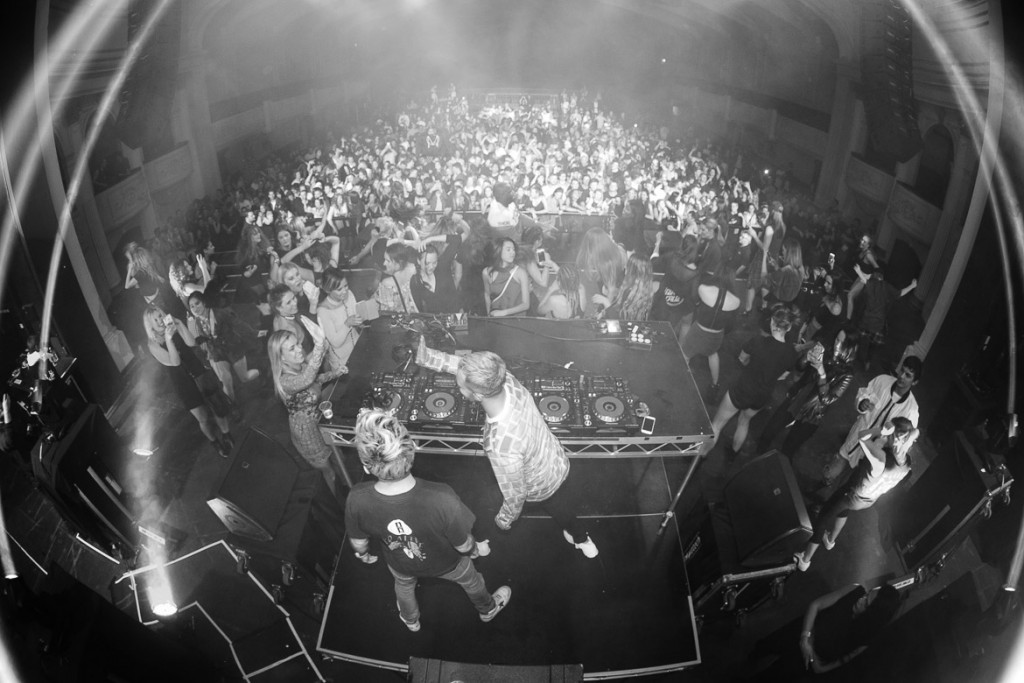 The Adelaide show finishes with a mass invasion of the stage, with most of the punters Snapchatting the experience or possibly chasing a very rare Charizard on Pokemon Go. One legend on the left managed to snag a high-five, so ten points to her.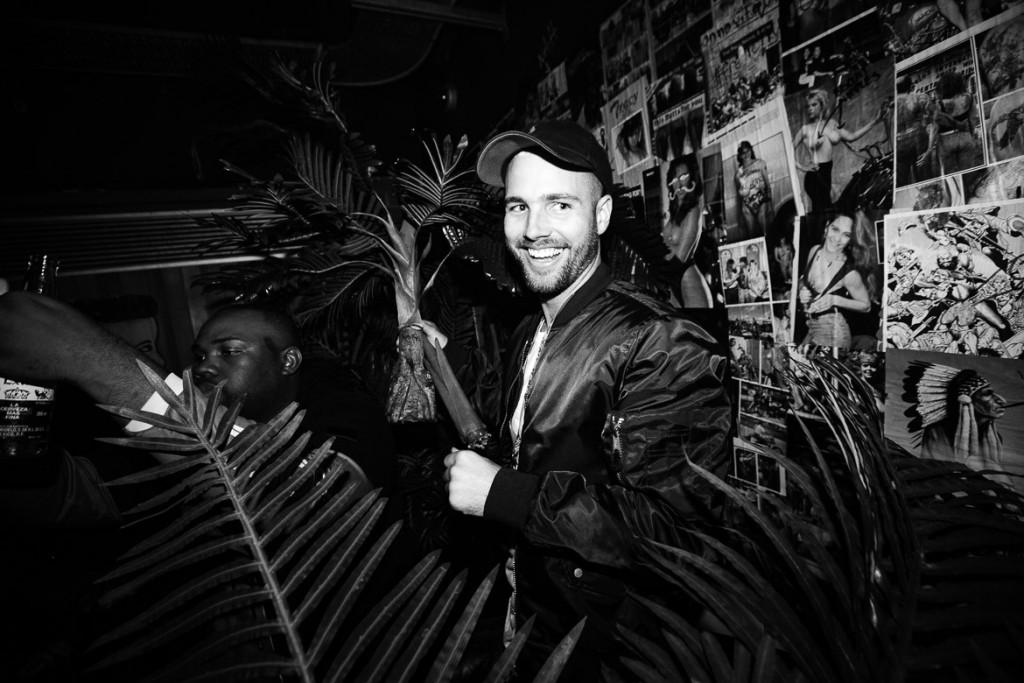 Adelaide after-parties consist of hiding in several ferns and plants while simultaneously admiring walls filled with pictures of scantily-clad ladies.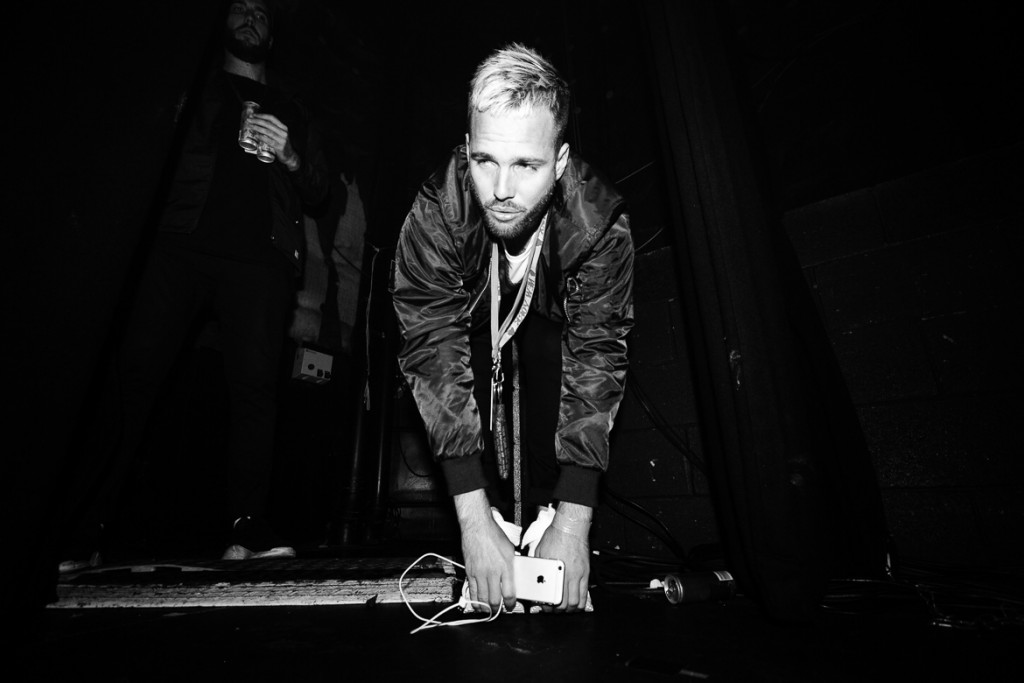 After Adelaide, it's time to hit the West Coast. Here is Chris pre-show stretching in Perth, with iPhone in hand as always.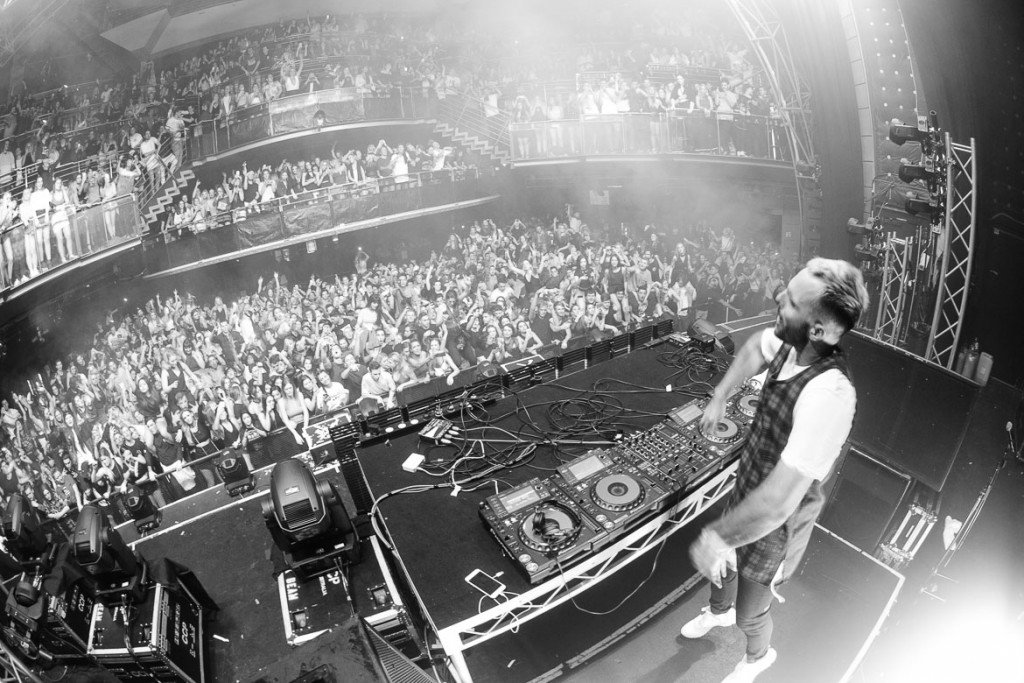 As the kids say, the Perth show was extremely 'lit' and so is Chris' plaid vest.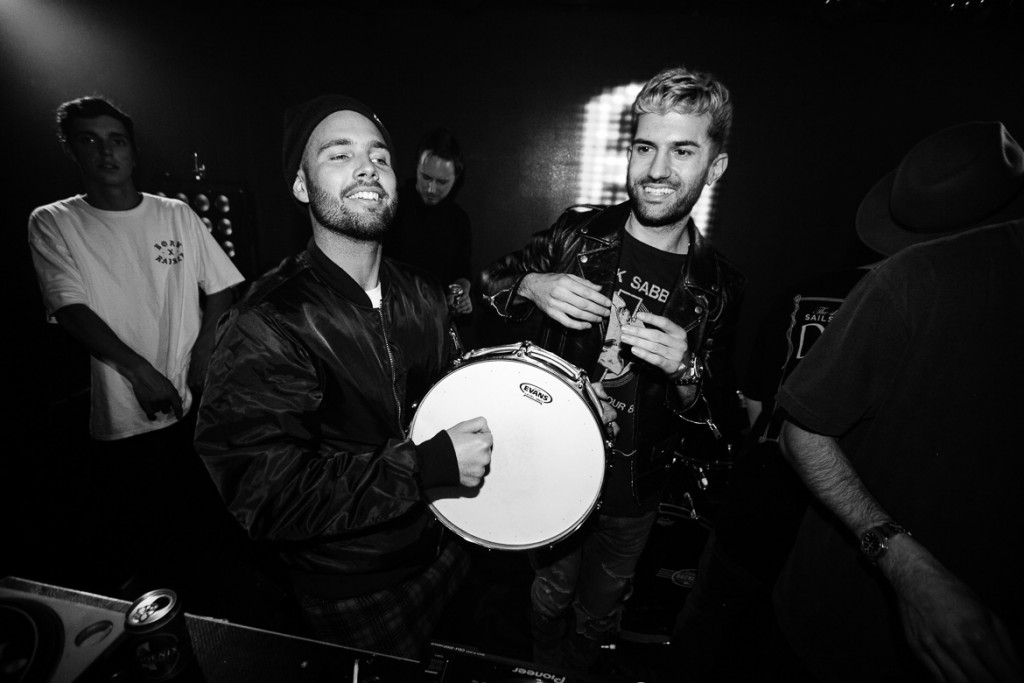 A little live percussion never hurt anyone. Thanks Perth!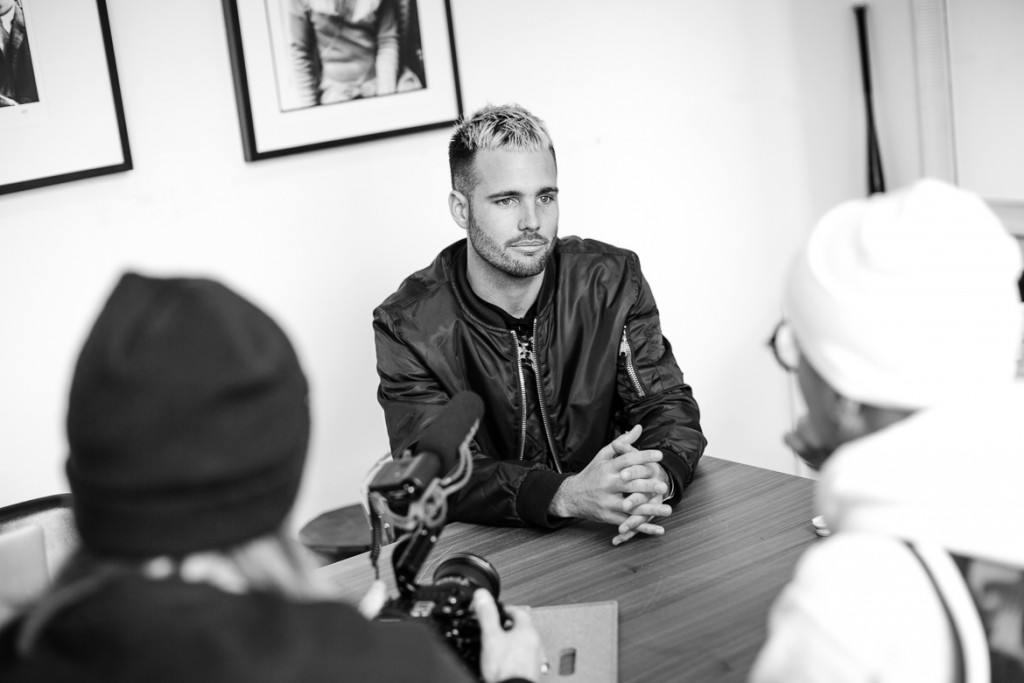 We return back to Sydney and step into the LWA headquarters for a hard-hitting interview with Chris where we discuss his recent musical explorations and also Pauline Hanson for some reason. #JOURNALISMINACTION #REALJOURNALISM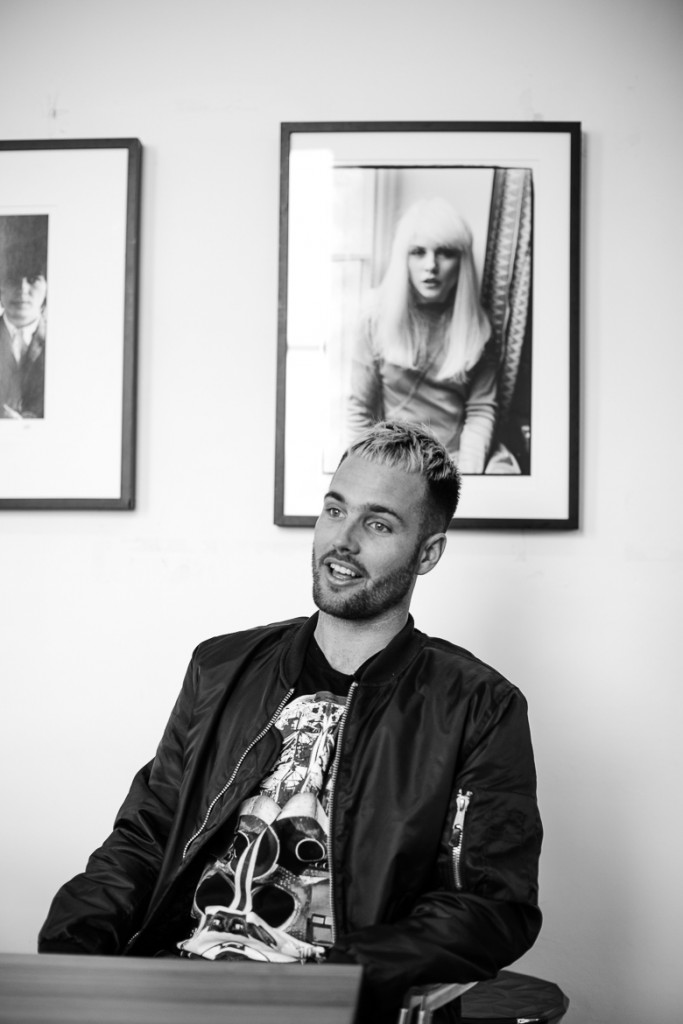 Chris answering some pressing questions under the watchful eye of Blondie.
A pre-airport surf is essential when you live life on the edge – and we wake up at 6:00am to look for waves and rare Pokemon in our wetsuits.
Spin to win! This is the closest I've been to the ocean since my relatives got lost at sea on an episode of Bondi Rescue.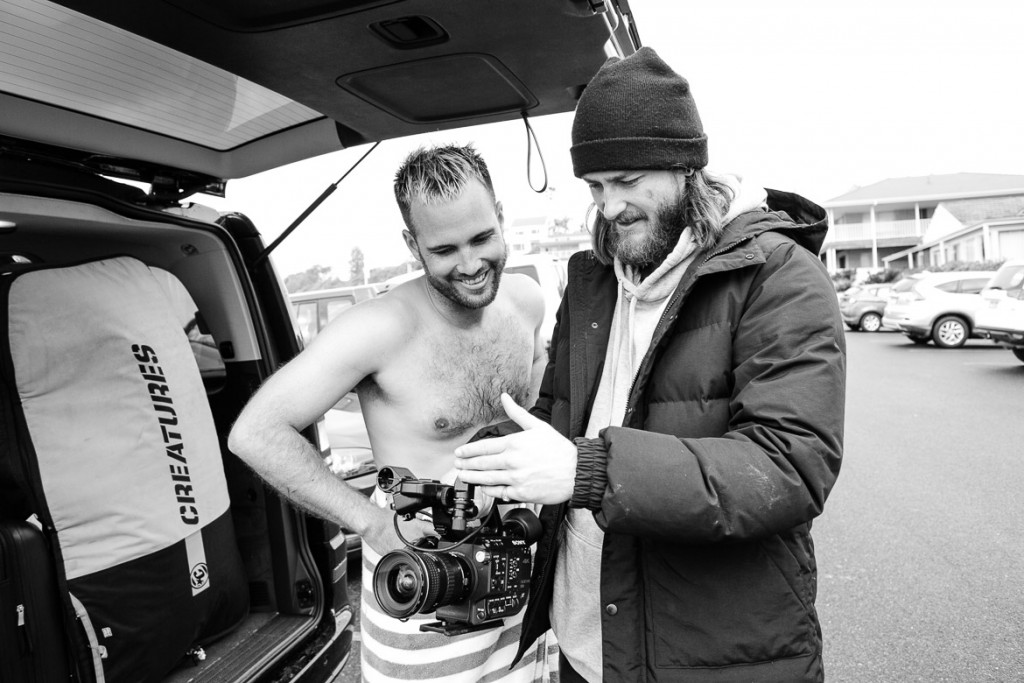 Reviewing some ~gnarly~ surf footage with the big dog himself, Jay Grant aka owner of the most powerful beard in the vicinity.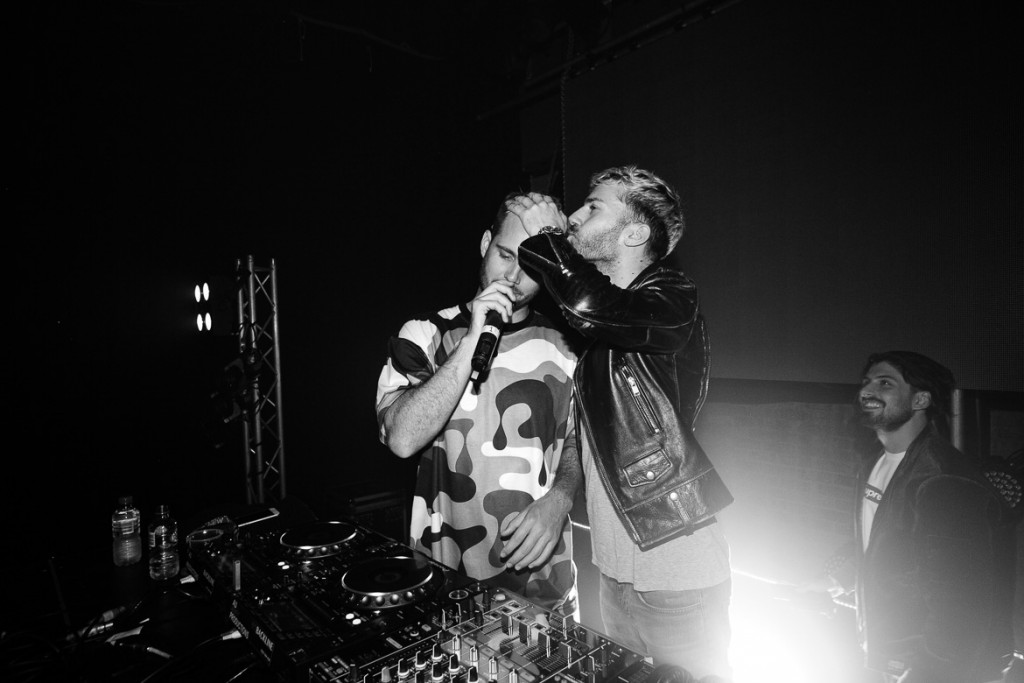 Tour buddies for life. A-Trak giving Chris a goodbye kiss on the final night of the tour in Brisvegas. It's been a hell of a ride, and we can't wait to do it all again at Splendour In The Grass!