Here's some binge-worthy podcasts to get you through the holidays.
Looking forward to some time off over Christmas/New Year's etc? Bloody oath we are. But if you're anything like us, sometimes after a couple of days of work or uni and you start to get a bit fidgety. It sucks when your brain is used to a level of stimulation that lying on the beach all day or hanging out with family simply doesn't satisfy.
But fear not, here we have some podcasts that you can chuck on when you're doing that long drive, or sick of listening to relatives talk about themselves, or pretty much anytime:
The Joe Rogan Experience
Good old comedian/fighter/psychedelic explorer Joe Rogan has a range of interesting guests on his podcast. From scientists to MMA fighters to politicians and everyone in between, Rogan has a way of getting the most out of his guests in these marathon podcasts. If you're interested in veganism, episode #1389 – Chris Kresser in which they "debunked" Gamechangers is a good one which gets "un-debunked" in episode #1393 – James Wilks. Interesting listening.
https://www.youtube.com/watch?v=ycPr5-27vSI
Twenty One With…
Grab some of Australia's biggest musicians, put them on the spot with a rapid-fire 21 questions, then go back and pick apart their answers – sounds like fun right? This podcast is light-hearted and fun AF and we've seen artists such as Ruby Fields, Ocean Alley and Boo Seeka already take their turn. An interesting take on music journalism…
Hotboxin' With Mike Tyson
The world's most dangerous man turned lovable weed farmer, Mike Tyson has made an absolute gem of a podcast for your listening pleasure. Chatting with guests such as Snoop Dogg, Steve-O and more, Tyson and his "cosmic millennial sidekick" (former NFLer) Eben Britton delivers surprisingly warm and heartfelt conversations.
https://www.youtube.com/watch?v=qiHoZZRbxD0
Off Menu with Ed Gamble and James Acaster
One of the most original concepts for a show, these British comedians invite celebrity guests to choose their favourite starter, side dish, main course, dessert and drink, creating their dream meal. It's light-hearted and funny, with Ed and James dipping in and out of the fantastical with generous servings of sarcasm – a must-listen for foodies.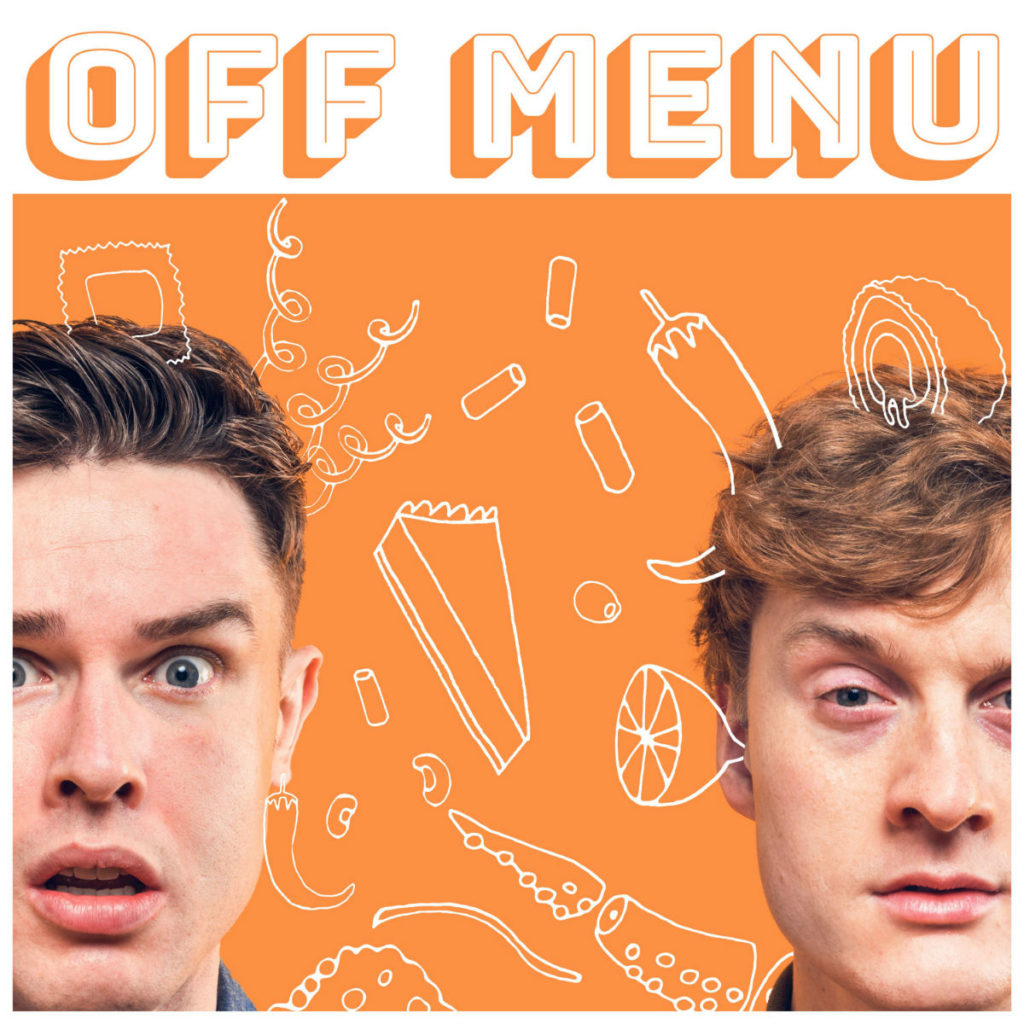 Swindled
Narrated by a concerned citizen, Swindled goes in-depth on white-collar criminals, con artists and evil corporations, exposing their crimes and deceptions. If you're into true crime and enjoy the odd glimpse of the dark side of human nature this one is for you. We recommend starting with Ep #4 which is about FYRE Festival or Ep #15 about Girls Gone Wild producer Joe Francis.

Business Of Hype
Hosted by beloved streetwear OG, Jeff Staple, this interview series is all about the process of turning an idea into something big. Now six series deep, Staple chats with some of the best creatives in the business, from those that landed (or created) their dream job, to those that started their own company from scratch. If you're into footwear, fashion, design or business hop right in. A$AP Ferg's episode is a good starting point if you like rap or have ever worn BAD BOY clothing, but if you want a little Aussie flavour, tune into Woody's episode as he breaks down starting Sneaker Freaker simply as a way to get free shoes. Enjoy!
https://www.youtube.com/watch?v=NKWrJbtUAjI
10 Songs & A Bottle Of Red
Hosted by our own Lewie 'Dunni' Dunn, this podcast is packed full of Dunni's deadpan lols, great music and cheap wine. Here, he shares 10 songs with us whilst drinking a bottle of red wine and telling amusing anecdotes. It's a truckload of fun and possibly the only podcast that can give you a hangover…
The Anthropocene Reviewed
Ok, so on paper this sounds like the most boring podcast ever, but we promise it's worth a binge. Here, host John Green reviews facets of the human-centered planet and gives them a rating out of five. His topics range from hotdogs through to sports rivalries, and he has a way of speaking that is so soothing and meditative, making this one the perfect listen if you're wanting to escape the holiday chaos.
The Rewatchables
If you're a fan of movies (and comedy) this one should be on your list. Bill Simmons and co basically rewatch films and talk shit about them each episode, going in deep on cast, production, and reception. It feels like you're just tuning in on a conversation between a few of your cinema-buff mates, with no shortage of laughs along the way.
https://www.youtube.com/watch?v=ot94Wh0fWBM
Disgraceland
Looking at some of the most iconic musicians in some of the darkest situations, Disgraceland definitely takes a little bit of liberty when telling tales like XXXTentacion's love of ultraviolence, but it is always a gripping listen. It's the perfect mix between true crime and music, delving into incidents involving Led Zeppelin, NWA, Iggy Pop and more and offering a (seemingly) insider's look at them at their wildest with an poetically-minded script.